Reading Time:
10
minutes
So far, it has been established that drop shipping is never something beginners can learn quickly. Not even with a basic explanation of how ShopBase functions. At the same time, it can be challenging to locate an all-in-one platform that is refined to perfection because existing e-commerce channels are vying for a respectable level of market dominance.
One that simultaneously manages print-on-demand, white label, and drops shipping orders centrally.
Our blog site strongly supports e-commerce options that are both clever and capable of cross-border sales transactions. ShopBase appears to be moving quickly to overtake its rivals.
In this review, we'll take a closer look at a few features ShopBase offers its "freshman" users. To give you a quick overview, the following is what these manual addresses:
What it does
ShopBase's marketplace
Pricing
Overall features
Integrations
Customer Support
Pros and cons
Therefore, let's begin.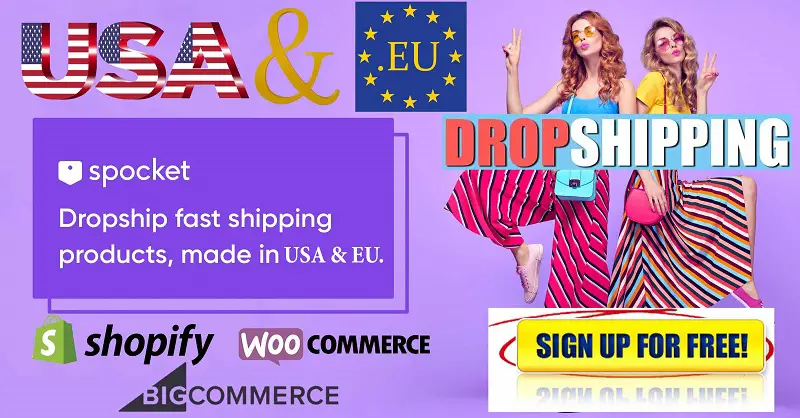 What is ShopBase?
To begin with, let's quickly recap the events that led up to this point.
The team behind ShopBase got their start in 2008 when they introduced Beeketing, a program that quickly increases e-commerce merchants' sales and revenue.
They later released a few additional automation tools, primarily for the Shopify selling channel. As a result, the team, far more quickly than expected, reached breakeven.
And after making progress a decade ago, the team made an effort to address the patent problems that merchants dealing with international e-commerce transactions have to deal with.
One of their goals was to devise an automated method to remove these obstacles:
Products of poor quality ( print-on-demand products, drop-shipped items)
Longer shipping times
Sub-standard packaging
Such declines frequently lead to many chargeback claims, bad customer feedback, a low customer retention rate, stunted ad ROI, blocked payment gateways and marketing accounts, and so on.
Cross-border trade was still a worthwhile endeavour to try out with a high success rate in aiding ecommerce retailers to build a high conversion portfolio of up to 80% on their online stores.
Additionally, the startup, known as ShopBase, was created to provide a comprehensive solution for white label, POD, and drop shipping setups.
And ShopBase includes these special components, which we'll look at later in this guide, to make it a perfect stronghold in e-commerce transactions:
Online store builder that is captivating
Migration to ShopBase is free. You get a reliable backup option from the app.
Ability to store numerous product variants (up to 1000 variants)
Tools for improving conversions
Apps that import Swift products
Recovery of abandoned carts
Online store payments (coming real soon)
Integration of international order fulfilment services
Just a taste of what to anticipate is provided. Let's get deeper into the specifics.
ShopBase Review: How the store-builder works
ShopBase, as we already mentioned in this review, primarily functions as a cross-border channel designed for users who want to sell drop-shipped, white-labelled, and print-on-demand products from a single dashboard.
ShopBase is prepared to assist you if you want to rebrand products from your supplier with your logo and make it appear as though they were supplied from your store.
Such a cunning strategy offers your products a classy appearance, increases brand loyalty among your clients, and establishes an unstoppable authority in the market.
ShopBase is most recognized for allowing customers to customize print-on-demand items like:
Hoodies
T-shirts
Sweatshirts
Leggings
Long sleeve shirts
But this is not the end of the list.
ShopBase is configured to sort any relevant requirements that various users may have. The business offers a packing solution that ably increases the success percentage of order fulfilment for dropshippers.
ShopBase provides its new users with a 14-day free trial package once they have completed the sign-up process, just like other innovative dropshipping platforms. You can set up a drop-shipping store using its beginner-friendly tools in about 15 minutes.
Let's explore ShopBase further to see how useful it may be.
ShopBase Review: Prevailing Features
Storefront Builder
Having a responsive web presence is the first step to starting drop-shipping or virtually selling print-on-demand products. To start selling your niche products, you need an internet store.
And for this reason.
Mobile devices make up about 52% of website traffic. Therefore, a dropshipper needs to have product pages that load quickly and are mobile-responsive. To that end, ShopBase goes above and beyond to improve the overall user experience significantly.
Its web store is completely mobile-friendly, as you would anticipate from any excellent store builder. For beginners, the setup procedure is quick and simple.
When you finish this section, ShopBase immediately reroutes you to the admin dashboard.
You can order these priorities using the dashboard:
Order management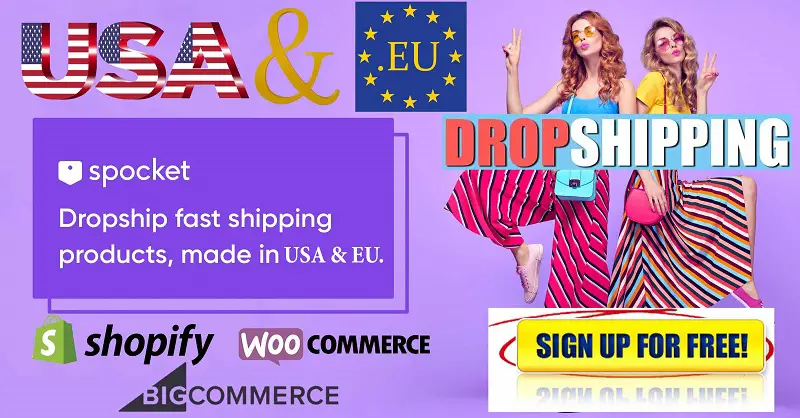 To avoid losing out on upcoming deliveries, you can sort the customer order information in this section. You can access a list of orders using its dashboard. It displays the order's payment and fulfilment status as well as the customer's shipping information.
You can determine whether a product is fully fulfilled or only partially so.
You can settle the claim at this time to preserve the credibility and reputation of your store in the event of any chargeback problems or other applicable enquiries.
Checkout page
To provide complete control over all conversion signals, ShopBase automates the checkout process. The checkout pages on ShopBase are simple to walk through, even though there are several segments you need to remove barriers to purchase.
ShopBase assists you in dealing with cart abandonment by utilizing all available recovery techniques, preventing lost opportunities for sales. You can plan emails to entice customers to purchase anything from your store.
The seller is allowed to go through all common funnel flaws. ShopBase enables you to pinpoint every window that can raise your store's conversion rate.
It is adaptable to whatever customizations your store's checkout page may require. Such a distinguishing feature enables the dropshipper to optimize the checkout pages to raise the average conversion rate of visitors.
You can alter your shipping prices using ShopBase's key entries. To determine the shipping prices, you have a few alternatives, including weight-based, tiered pricing, location-based, and fixed pricing formulas.
Built-in payment gateway
ShopBase ensures the most convenient payment methods for any speciality you choose to pursue, including white-label, dropshipping, and print-on-demand. These channels are scalable and cover a wide demographic range where your potential clients may be located.
PayPal, Stripe, and BlueSnap are all accepted as payment methods directly through the e-commerce store builder. Additionally, business owners can complete transactions using Mastercard and Visa debit and credit card networks.
Analytics and reports
Analyzing the data from your print-on-demand or drop-shipping store is impossible without data-driven insights.
Let's get up to speed on how to track every visitor's action so that we can better understand how ShopBase functions. Real-time data on your sales, orders, store visitors, and average money earned are displayed on the dashboard.
A product report is also available. This directs you to both the high-selling products and the low-selling ones. ShopBase integrates with Google Analytics using a distinct ID to preserve an accurate record of all visits.
This tool eliminates any unsupported assumptions by providing accurate reports on these in-progress actions:
Performance of your marketing campaigns
The total number of visitors to your product pages
Rate of conversion
Bouncing rate
This tool can be integrated with ShopBase to track customer interaction with your store and examine how their behaviour affects stats like conversions and page views per session.
Products upload
Either using a CSV file or third-party applications like Dropship Connector, you can add products in bulk.
The layout on the backend logs information about a product (colour, size), whether it is in stock, and the vendor's contact information. Simply put, this indicates that the dropshipper may upload their goods from the inventory page.
You may select the fulfilment service as well. You can keep an eye on all activities from a single-entry point, whether you are drop-shipping through AliExpress or selling print-on-demand goods. The user is informed when an item listed is out of stock because the SKU number for the product is stored.
ShopBase allows you to manually or automatically arrange your collections as part of product management. You have the opportunity to change a product's title and general condition using either technique.
Users can control the product feeds and upload the same data to online stores like Facebook, Instagram, and Google Shopping.
Mobile app
You always have quick access to your dashboard thanks to its mobile app. This enables you to check the status of all pre-set metrics quickly.
To complete an order, you do not need to take significant action. Your mobile app syncs every action with your online store. Orders from your clients, the state of their fulfillment, and the total number of items sold are all included.
Web hosting
Any of ShopBase's services have limitless bandwidth. There is sufficient room for data storage to handle visitors to your store and provide a strong performance. The shop builder provides simple instructions for configuring your hosting account's DNS settings to set the domain name for your online store. In other words, there is absolutely no coding.
When processing consumer transactions, your drop-shipping store operates thanks to its 256-bit SSL certificate smoothly. In essence, this secures the store's data every second and protects any payment credentials.
When it comes to the uptime rate of your online store, ShopBase ensures everything is in place. Real-time data on sales, orders, and client questions enable you to make smart decisions thanks to its 99 per cent uptime rate.
ShopBase Review: Apps integration
ShopBase connects to apps in an odd way that is intended for high performance.
The code required to integrate the applications with your store is minimal to nonexistent. The majority of these apps were created to assist the store owner with;
Automation and product marketing
Fulfilment, shipping, and manufacturing (PODs)
Optimizing sales and conversion
Customer service
Management of online shops
To begin with, these are the most well-liked and clever apps to assist you in optimizing your online store:
Print Hub ( Print-on-Demand app for ShopBase stores)
Online store owners who want to sell print-on-demand products can use the free tool Print Hub. Using this automated solution has never been simpler for achieving your company objectives. For more than 7 million users and counting, it has been successful.
Here is a quick summary of how Print Hub functions.
When a customer puts an order through your store and Print Hub is in sync with it, order processing starts immediately. The app's automatic tracking updates inform the customer and the dropshipper of the order status.
The crew at Print Hub not only processes the order but also prints it and sends it to the client. Therefore, there isn't anything that the vendor needs to do. Not even the designs of goods.
Its production is swift, and the product quality meets the diverse needs of your clients. Hoodies, t-shirts, tank tops, carpets, towels, and more decent quality POD products are available from Print Hub. They have everything that sells well in the POD industry.
You merely need to click the "Add app" button to integrate the app with your store.
Boost Upsell
The name of the software says a lot about what it's intended to do. Simply put, Boost Upsell provides you with cross-selling tactics for sales. You may be wondering what the term "cross-sell" means.
So, here is how it goes:
You could wish to convince customers to add supplementary goods to their cart with the product they choose. Increasing the average order value for your store is the main goal here.
Customers can add several related products with only one click to simplify the procedure.
The cross-selling strategy used by Boost Upsell operates like that of Amazon. If assumable, a consumer adds a laptop to their shopping cart; this tool can assist you in recommending similar products via a mobile-responsive popup window, such as the keyboard cover and laptop bag.
Upselling is a benefit of this tool that can also be used. To assist customers in creating offers that convert well, this software employs AI technology. To forecast your customers' behaviour, Boost Upsell makes the best use of the past data from your online business.
As a result, the vendor automatically includes the most pertinent products on their website.
Dropship connector
This solution would be ideal for workflow automation if a sizable influx of first-timers were looking to drop-ship products.
By carrying out these beneficial responsibilities, Dropship Connector makes all of your dropshipping priorities easier:
Using a Chrome extension, the program enables you to import products from AliExpress, including any of their versions.
Automatically fulfil orders for goods, even if they come from multiple suppliers and in large quantities.
Without having to change your product listings, switch suppliers. As a result, it appears that you can change to a new product listed on AliExpress while maintaining the same product details in your ShopBase drop-shipping store.
Continually monitor the status of the order in real time.
Consider a variety of shipping methods based on the locations of your customers.
Change your price formula and auto-update your inventory.
Sync up all items and orders across all drop-shipping websites.
The Dropship connection is a free app readily available at the touch of a button, which is the better part.
ShopBase Review: Pricing
Every valuable thing has a cost. That is pretty conclusive. Likewise, this international e-commerce platform. In addition to the 14-day free trial benefit, ShopBase offers an annual payment discount of 10% off any plan.
After all, you can access the gratis window without providing your credit card information. The drop-shipper can rely on the following features for each of its three plans:
Access to the online store builder
Users get unrestricted access to bandwidth, sales, and product uploads.
24/7 client assistance
Support and an AliExpress drop-shipping app
Automatic sync to payment gateways(PayPal, Stripe)
Product auto-import via CSV file
Exclusive support for Print-on-Demand
A report on fraud analysis
No cost SSL certificate
The up-sell and cross-sell tactics used by ShopBase
Recovery of a forgotten cart
All these features are useful and go above and beyond the minimal requirements of any ShopBase account. Additionally, the business intends to introduce ShopBase payments, which would offer discounted rates on all transactions. The prices for the plans are listed below.
Basic Base plan
ShopBase offers you a robust platform to launch an online store, especially if money is tight.
The monthly cost of this plan is $19. Users can create up to 5 staff accounts and delegate duties like order fulfilment and inventory management to their staff.
If you're using the Basic Base plan, ShopBase charges a 2 per cent fee for each transaction.
Standard Base plan
For store owners wishing to scale rapidly without exerting strenuous effort or incurring significant expense, the Standard Base plan is considered the most popular option.
Users of ShopBase must pay $59 per month for the company's basic subscription. This solution comes with the ability to store up to 10 staff accounts. In addition, the drop shipper only charges a transaction fee of 1% for each sale.
Pro Base plan
There is no alternative approach if you want to manage your online store at an enterprise level. This strategy is intended for business owners of high-volume retail establishments that manage a sizable staff.
To use the Pro Base, you'll have to fork over roughly $249 each month. Compared to what other e-commerce Saas firms like Magneto charge for their corporate plans, the cost is a little on the expensive side.
You can create up to 100 staff accounts with this package, which is geared to help you scale to maximum levels, and you only have to pay a 0.5 per cent transaction charge for each sale.
ShopBase Review: Customer support
ShopBase employs a skilled and devoted support staff. You may be sure that whenever you require immediate support, you can contact us by phone, live chat, or email.
There are frequently asked question articles in the contact section that will assist you in navigating this international e-commerce platform. Every new user receives an account manager to assist them with the layout, settings and scaling of the shop to an enterprise level.
Like other well-known store builders, ShopBase offers a vibrant community where users may discuss topics like drop-shipping, POD items, marketing, and other related topics.
ShopBase Review: Pros
The dashboard's design is quite user-friendly for new users.
You can keep an eye on your store using the mobile app.
Has programs for vendors at all levels of sales.
For drop-shippers seeking to sell white labels and POD items, a straightforward cross-border channel
Permits alterations (checkout pages, themes)
It features practical e-commerce hosting options.
The storefront is very conversion-friendly.
The ShopBase app store only offers free apps.
ShopBase Review: Cons
The marketplace at ShopBase is not as varied as you might anticipate. A little disheartening is the small selection of apps.
The ShopBase community should be more interesting. You might need to look elsewhere for profound ideas, to begin with.
Last Mark
Did this review help you determine what you need to buy from ShopBase to grow the base of your company's online sales?
If so, make a note of this summary.
First and foremost, we want to assist newcomers in opening their shops on more secure ground. Technically, ShopBase is one of those platforms that can assist you in achieving important milestones in your specialized field.
ShopBase is arguably one of the cheaper platforms to help you get your online store up and running if you're a little frugal with initial fees.
Having a cross-border channel is a brilliant and innovative step toward generating enormous revenue from all angles. Nothing in e-commerce is more satisfying than launching your store on a mobile responsive and conversion-focused platform.
ShopBase excels in all other areas despite having a small selection of apps. With your high volume of visits, product uploads, and integrations targeted for conversions, it performs steadily.
Please provide any information we might have overlooked in the comments area. We'll also inform you of any updates ShopBase makes to the e-commerce sector in the future.
So pay attention.