Reading Time:
3
minutes
Dropshipping can be confusing. There are many options and resources available. What is the difference between AliExpress & Shopify?. These questions are easy to understand, with AliExpress being the biggest dropshipping supplier and Shopify being one the easiest platforms to start ECommerce.
There are differences between AliExpress & Shopify
Shopify and AliExpress are not platforms that can compete with one another. These platforms/tools can be used in conjunction to start a dropshipping company.
AliExpress is an online marketplace that specializes in shipping goods from China. AliExpress boasts over 60 million active buyers, and 732 million visitors per month. Shopify, on the other hand, is an online platform that allows anyone to start an ecommerce company with minimal technical knowledge. Shopify makes it easy to manage your ecommerce website, install the software, and keep it updated, as well as any hacking or bandwidth issues. Shopify has over 500,000 stores, so it's easy to go wrong.
Combining the wide range of products available from thousands of suppliers on AliExpress with an easy-to-use ecommerce tool such as Shopify will give you almost everything you need to begin your dropshipping business. To make it easy to integrate the two, tools such as SellersDash and Dropified can be used to import products from AliExpress to your store, place bulk orders, and much more.
AliExpress vs Shopify Shipping
Shipping is one area where AliExpress and Dropshipping via Shopify are different. AliExpress is a marketplace that consists mainly of Chinese-based suppliers. The shipping costs for AliExpress products originate in China from the manufacturers. Anyone who runs a Dropshipping shop via Shopify and sourced the products from AliExpress does not have to ship the goods. After a customer has placed an order in their Shopify store they go to AliExpress and place the same order there. They will also provide the shipping address for the original customer. AliExpress then ships the product directly to the customer from their warehouse. This allows the Shopify store owner the freedom to manage their ecommerce site without the need to stock or ship the products.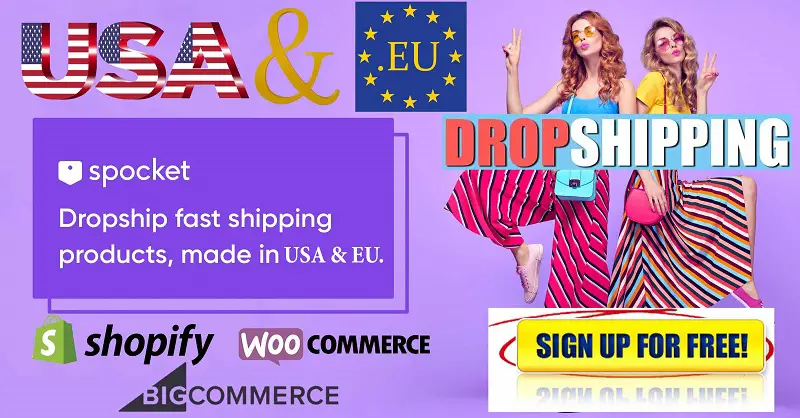 It is crucial to use the right tools to comply with international tariff compliance requirements in order for your goods to be consigned overseas efficiently. This blog outlines the steps required to:
Install the EdgeCTP app in your Shopify store via the Shopify App Marketplace
Use the EdgeCTP app to help you and your clients comply with international orders.
Monitor your use of these tariff tools
These screen shots will help you to follow the steps for your Shopify store.
The first four steps are only necessary once and can be used for all employees. These are:
Install the EdgeCTP App (Edge), into an existing Shopify store
Register to EdgeCTP to get access to the Tariff Tools
Connect Shopify to EdgeCTP
Switch on Rate Tools (which allows them to be used in Shopify
These are the four steps that you need to follow in order to use the Tariff Tools within Shopify. To learn the most common (simple) scenarios, you might want to start with steps 5 through 7.
Product Pre-Classification (PPC). – To help you classify your products according to the Harmonised Systems (HS) code 6-digits or full tariff code 10-digits depending on where they are sent.
How a buyer uses Est. Check out Duties + Taxes (EDT). Your buyer can choose to pay international duties + taxes at point of purchase.
How do you perform Restricted Party Screening? – to screen your buyer for being someone you are able to send goods/trade with before consigning the shipment
The last two steps (8 & 9) will show you how to monitor the use of the Tariff Tools services within your:
Shopify admin
EdgeCTPapplication settings
1. Install EdgeCTP (Edge), the EdgeCTP app, into your Shopify store
EdgeCTP (Edge), which is a software that allows you to access the Tariff Tools within Shopify will first need to be installed in your Shopify store. This section explains how to do this.
Login to access your Shopify admin shop
You can install EdgeCTP by selecting Apps > Customize Your Store. The example below shows that the store currently has no apps installed.
To install an app into Shopify, you will be taken to Shopify App Store in a new tab. Enter edgectp, and then click the search button (or use the enter keystroke).
Click on the name to select the EdgeCTP application from the search results
You can view the EdgeCTP app landing pages to see all the benefits and features that EdgeCTP offers. Click the Add app link to install EdgeCTP into your store.
In your Shopify store admin you will be asked to confirm that you want to install EdgeCTP into your store. Scroll to the bottom and click on the Install app link.
Allow the EdgeCTP to install in your Shopify store for a few seconds. Once the EdgeCTP is installed, an embedded EdgeCTP screen will appear inviting EdgeCTP account holders new and old to sign up and/or link their Shopify store to their EdgeCTP accounts.
Follow the steps in section 2. Register to EdgeCTP to get access to the Tariff Tools. If you already have an EdgeCTP Account, skip to the section "3. Connect EdgeCTP with your Shopify store