Reading Time:
9
minutes
What is Shopify Plus?
Shopify Plus, a state of the art eCommerce platform, is specifically made for large-volume enterprise brands.
Its main advantage is its ability to provide more control, customization and automation for your standard eCommerce setup, as well as faster speeds and better omnichannel service.
Shopify Plus a next-generation SaaS ecommerce platform is fully hosted. Hosted solutions such as Shopify Plus, unlike traditional self-hosted platforms like Magento Enterprise and SAP Hybris are infinitely more reliable. The solution is continuously monitored and updated to ensure maximum reliability.Shopify Plus is also hosted. This means you can access a fast, secure and powerful hosting network. It's designed to help improve your search engine optimization and maintain fast speeds even during traffic boosts.
This is just the beginning. Continue reading this Shopify Plus review for more information about our experiences with it.
Shopify Plus Key Features
What makes Shopify Plus a great choice for your company?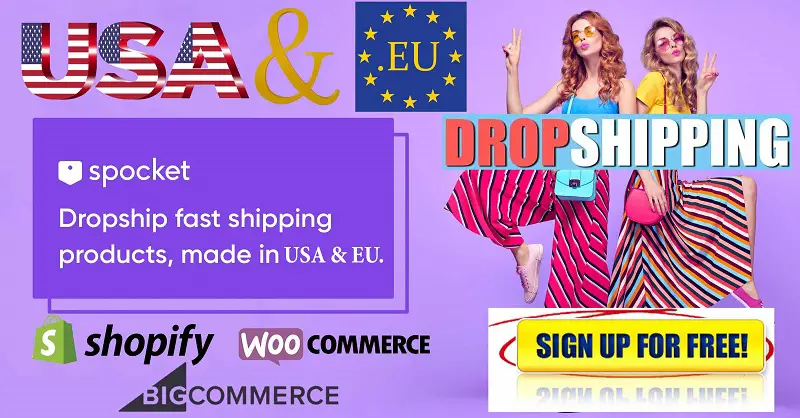 There are many features that you can explore.
Unlimited bandwidth allows you to focus on your business growth without any limitations
Support for up to 8,000 orders per hour, per store
Cloud software SaaS Shopify Plus is highly scalable
Easy management of up 10 stores at once
Easy flash-sale management using the Shopify Plus Launchpad tool
Automated task management
Create complex scripts easily (gifts with purchase, shipping free, etc.
A dashboard that displays real-time events allows you to monitor your campaign.
Wholesale channel management
For specific details, you can easily review orders before they are invoiced
Shopify Plus eCommerce store can be customized completely
Support for JavaScript and CSS
Advanced security with SSL certificates, Level 1 PCI DSS compliance
Shopify Flow allows you to create custom back-end workflows
Integrations with 1,500 other apps
Shopify Plus Scripts allows you to create custom discounts
Available: Dedicated success manager
Shopify Plus Review – It's super scalable
Shopify plus can handle the intense traffic only enterprise-level businesses experience, whether it's Black Friday or a huge flash sale.
The infinitely adaptable Plus platform processes thousands of transactions per second, so your site is always up and running. Customers also have an enjoyable browsing experience.
There is no limit on sales volume, product number, bandwidth or transaction fees. You can grow on Plus without worrying about whether your ecommerce software is capable of handling it.
Shopify Plus stood up against 200,000 people flooding Kylie Cosmetics' store during a New York popup event. Deathwish also saw a $2,083 per-minute increase in their Superbowl ads.Shopify Plus's ability handle heavy traffic was a huge relief for retailers such as Black Milk Clothing.
Cameron Parker, Head Marketing at Black Milk, recalls that "Before Shopify Plus, we had a website that crashed on every launch." "But, when we switched, it felt like 'Hallelujah. 'Our first release ran flawlessly. The website did not blink. Customers checked out quickly and calmly. It was happy days!"
Shopify Plus Templates and Web Design
Shopify and Shopify Plus offer more than 60 themes to choose from.
There are 10 themes for free and 59 for purchase.
The templates can be quite expensive, but it is an investment in your brand's image.
You can also get templates for your Shopify Plus website design in many languages. This is a great option if you need to reach customers from other countries.
Shopify's web editor allows you to customize your site. Upload a list of products and decide where they should be displayed. Then, you can divide them into their respective categories.
Simple.
Shopify Plus is for enterprises who require greater control. This does not mean you don't need to be familiar with coding and Shopify's theme languages – Liquid.
It's not as difficult as it sounds.
There are many guides that will show you how to use Liquid to transform the look and functionality of your store.
Shopify Plus web design features include a dedicated launch manager. They will help you integrate your new website into Shopify.
Shopify's support team is available to help with any questions or concerns.
Even better?
Shopify Plus allows you to edit your checkout, unlike the Shopify app.
Extensive Customization and Integration Options
Every merchant is different, so Shopify Plus Merchants can have full customization control
What does this mean for you?
You have complete control over the branding, layout, and content. Shopify Plus allows you to customize the layout, content, and branding.
Shopify Plus merchants can use apps like Klaviyo or Rare.io to create targeted email marketing campaigns. LoyaltyLion provides a rewards program for customers to keep them coming back.
Businesses have the option to connect their store with other IT platforms in order to create an integrated, seamless solution. This includes all ERP, CRM, accounting, and other software that you may be using.
Are you still not satisfied?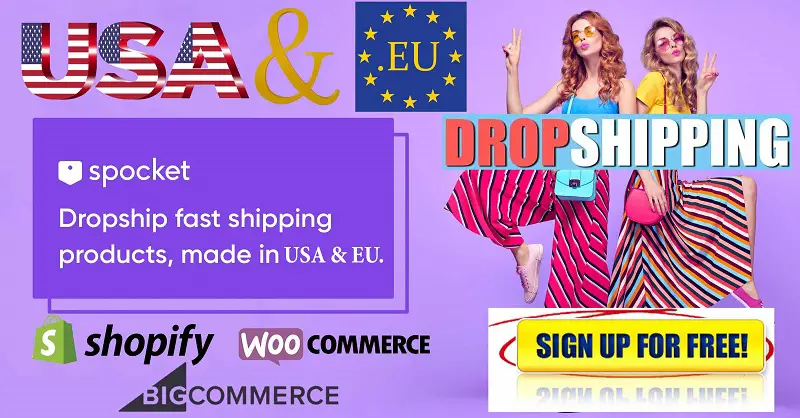 Shopify Plus employs a team of expert developers and designers, who can create customized experiences or personal features on the Shopify Plus platform. Shopify Plus offers enterprise merchants the ability to create custom experiences or personal features on Shopify Plus.
Multi-channel selling
Neil Waller, cofounder of the watch brand Shore Projects was a business owner and Shopify Plus multichannel sales functionality was crucial to his growth.
"Shopify's POS system links to our online store made it easy for us to transition to brick-and-mortar when we first started to look into the possibility of using Shopify."
Neil Waller, cofounder of the watch brand Shore Projects was a business owner and Shopify Plus multichannel sales functionality was crucial to his growth.
"Shopify's POS system links to our online store made it easy for us to transition to brick-and-mortar when we first started to look into the possibility of using Shopify."
Shopify Plus, in other words, allows businesses to sell online or in-store using Shopify's POS system. (Read our Shopify POS review).
Shopify Plus also allows enterprise merchants the ability to sell quickly across social networks such as Facebook and Pinterest, ensuring maximum exposure for their products.
How about making those critical payments?
Shopify Plus supports over 70 payment options, including PayPal and Bitcoin. This allows stores to sell in different regions and languages. Any business that wants to grow their client base and attract new customers must be able to reach customers wherever and whenever they want.
Ecommerce Automation
Shopify Plus is remarkable because it allows you to spend as much time as you like. Your eCommerce store can automate large parts of your sales cycle so you can concentrate on other tasks.
This is where the ecommerce module comes in. This product consolidates complex workflows from both the frontend and backend. These formulas, "trigger condition, action", can be used to automate these processes.
How does this help you?
This means that you won't need to spend as much time creating apps and add-ons. All of the automation tools in Shopify Plus can be customized for your business.
Automation section contains tools that will help you improve your customer service workflow. Automation tools can be used to manage inventory, orders and products. The automation tools allow you to tag and segment customers. This is a great feature, as it saves time and makes it easier.
This is an example of how VIP customer programs can be used. You would typically need to review your customer list and determine which customers are purchasing the most products from your store. You would then tag them as VIPs and send occasional discounts.
Shopify Plus automation tools allow you to set a parameter so that any customer who spends more than $100 per month will automatically be considered VIP. You can also use the Shopify Plus automation tools to reorder low inventory, or assess the risk of a fraudulent transaction.These automations can be completed as campaigns. You place triggers in the workflow and you customize the results.
Shopify Plus Review
Selling to businesses was traditionally a bit more difficult than selling to regular customers and selling the same product over and over again.
Many business customers want more, such as custom orders and wholesale pricing. Shopify Plus is able to handle these unique, customized situations and allows wholesalers the ability to streamline the selling process.
The Shopify Plus dashboard makes wholesale much simpler.
You can create a password protected website for your larger customers (or businesses that have made deals with you).This website can do a lot of high-volume selling. It also comes with a responsive mobile version that makes it easy to use on any device.
There are so many features in the B2B dashboard that it is hard to choose from
All it takes is giving your customers the ability to quickly purchase, track and reorder. It is also possible to allow customers to review their orders before they are invoiced for the negotiated deals.
The integration with loyalty or rewards programs is done automatically. All you need to do to get your customers a bonus is to set it up.
Automation is a major part of the wholesale website built by Shopify PLUS. This was something we discussed in the Shopify Plus plan, but it is essential to have a wholesale website. During my Shopify Plus review I discovered that there are many options to set minimum, maximum, or quantity increments for all your products.
You can also set minimum purchase requirements for specific customers. You could also activate this minimum for your entire store. The Shopify Plus wholesale package offers many interesting features, including inventory syncing, integrations with 3PL systems, and customizing your navigation.
Campaigns and Flash Sales
Let's suppose you are looking to make a sale through your ecommerce website.
We want to increase the performance of a handful of products in April because sales are generally lower during this time for our company.
Flash sales or promotions generally require a lot of work before, during and after the sale. It can also be difficult to monitor and optimize the sale throughout.
Shopify Plus offers a great campaign and flash sales module, complete with automation tools, real time monitoring, and many other features. You can check in on the top-selling products and see stats about acquisition channels, conversion rates, and transactions. These numbers are updated minute by minute. You don't need to wait until the sale is over in order to make any changes or to predict how things will go.
This command center is accessible to everyone within your company, at least those who have access. Launchpad is a part of Shopify Plus. It's intended to increase revenue, drive urgency and optimize performance. Some of these sales can also be sent to other sales channels.
Automation makes it easy to avoid repeating the same promotional task multiple times. If you're thinking about making a season sale and it's a success then there's no need for you to restart the deal.
Shopify Plus is compliant and secure
Shopify plus are Level 1 PCI DSS-compliant. This means that customers' data, including debit and credit card information, is protected at the same level as banks.
Shopify Plus ensures that both their shopping cart software as well as ecommerce hosting are protected against fraud and hackers by conducting annual assessments. Online shoppers also have peace of mind knowing their information is safe and secure.
Shopify Plus, a SaaS platform with high security that offers more protection than Magneto or other competitors, is highly secure.
Your online shop's codebase is not accessible, making it much safer.
The White-glove Support Treatment
Shopify Plus is about helping merchants become world-class. Plus Merchant Account Managers provide personalized and dedicated assistance to help merchants get the most from their investment. The account managers not only oversee the daily operations of a store, but also work closely with clients to help them improve their business.
Shopify Plus businesses also have instant access to Shopify 24/7 support via the Shopify Plus priority phone number and email address.
How does Shopify Plus compare to other enterprise-level solutions?
Shopify Plus vs. Volusion Prime
Volusion and Shopify Plus are two platforms that allow businesses to create amazing online stores.
These options can be "hosted", so you don't have to manage the backend.
The services can be accessed through your browser so you don't need to download or manage any software locally.
Which is better?
Shopify Plus is much easier than Volusion. It offers more themes and allows you to sell unlimited products. Blog support is included in Shopify Plus, which is unlike Volusion. There are also more payment options.
Shopify Plus has other benefits than Volusion:
Shopify Payments system access with no transaction fees and without any transaction costs
Support for point-of-sale functionality and customization
There are more integrations and apps available
Abandoned cart functionality is available at a lower price ($29 package for Shopify Plus compared to $79 on Volusion).
Features like SEO and AMP are simple to use
Shopify has a wider user base, so you can always reach out to the community for help if you have any questions.
Volusion also offers many benefits, including no transaction fees for any plan, built-in affiliate programs, and integrations with CRM. It's clear that Shopify Plus is the winner once again.
Shopify Plus vs Advanced Shopify
If you are looking to improve your Shopify experience, why not use the Advanced package instead?
You have access to 15 employees accounts and the lowest Shopify shipping rates. The Advanced service also includes a report builder that allows you to track your progress.
You can also choose to use third-party shipping rates, which are useful for international customers.
Shopify Plus, however, is the only Shopify tool that can be used to create an enterprise-level shopify.
It is used by some the largest stores around the globe – and it's just as amazing as any other Shopify product.
Although Shopify Plus is more expensive than the Advanced, it offers you enhanced features that you won't find anywhere else. Take, for example:
Support for 10,000 checkouts per second
A dual content delivery network for next-level reliability
Standardized APIs allow for easy and quick data management
Social commerce support with Buyable pins, Facebook shopping and
Software development kits specifically designed for mobile apps
Shopify Plus is an amazing tool for eCommerce businesses that reach high-level sales.
This is not the best option for businesses just starting out, or businesses that are already doing well. Shopify Plus is best for large, established merchants that want to remain at the top.
Shopify Plus Pros
Let's look at the areas Shopify Plus excels in:
Shopify plus saves you tons of time. You don't have the responsibility of managing the website's backend, adding new features or managing bandwidth.
This price is very reasonable for you get. Hosting fees and a developer retainer are much cheaper.
Shopify Plus is a reliable tool for enterprise-level use.
Shopify Plus provides exceptional customer service. A success manager will be assigned to your business and dedicated to helping it succeed.
Shopify Plus can scale to handle all sales volumes and business lulls. There is no limit to the sales volume and bandwidth.
Shopify Plus offers a highly customizable experience with many integrations and customizations. You can also change the appearance of your checkout.
Excellent Marketing Support – You'll have no problems with SEO or infusing your marketing strategy via social media.
Shopify Plus SDKs and APIs are extremely easy to use, no matter what your strategy may be.
Shopify Plus Cons
There is no perfect platform.
Shopify Plus also has its limitations, such as:
Content limitations It isn't great at content management, even though there are built-in tools for blogging.
Platform lock in – Shopify will be in serious financial trouble if it ever has to close down. Nonetheless, this is the same problem with any hosted platform.
The Learning curve Shopify Plus requires some knowledge about the Shopify Language Liquid. However, it is relatively simple to learn.