Reading Time:
8
minutes
Shipping rates can be a problem for ecommerce sellers.
Ecommerce stores require a lot of business-critical tasks. Shipping rates can have a significant impact on profits and customer retention.
It is essential to use shipping software that integrates with your store. Shopify Shipping, its in-built shipping software is available to users.
You can also get discounted shipping rates through the software. We've compiled everything you need about Shopify Shipping Rates and how to make the most of them in this article for your ecommerce store.
Get Shipping Rates from Shopify
Shopify Shipping is available to all Shopify customers who have a monthly subscription. However, this service can only be used for ecommerce shops that distribute orders within the USA, Canada, and Australia.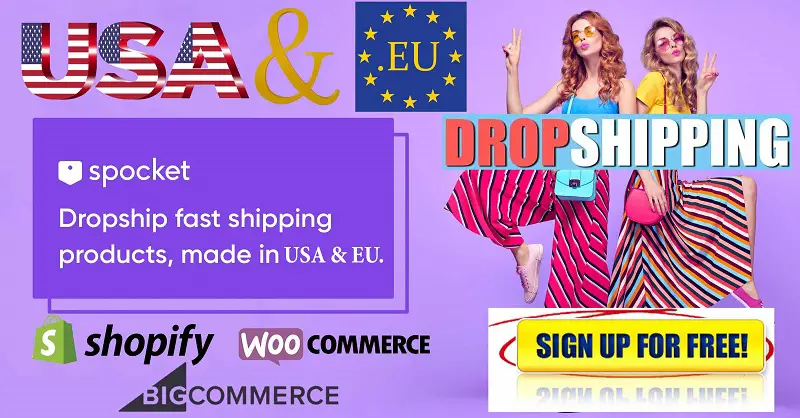 Shopify Shipping's great feature is that it is integrated into Shopify, so you don't have to depend on installing third-party apps.
You can also get real-time shipping rates from the website builder, so you won't underestimate or underestimate shipping costs.
Shopify also offers a shipping rates calculator that allows you to compare prices from Shopify's partners carriers (more details later) for specific items. This will allow you to make informed decisions that will benefit your company.
Shopify Shipping allows you to choose your preferred carriers and set shipping rates. However, you can also pre-determine shipping rates for each purchase.
Flat Rate Shipping
Flat rate shipping allows you to set a shipping cost for each order.
If you have a flat rate of $5 per order, each customer will be charged $5 regardless of its cost or delivery time.
You can also choose a flat rate that is basic and a flat rate that is higher for international or larger items.
Flat rates are advantageous because you can accurately predict how much each customer will pay for shipping, and then calculate your overheads and profit margins. Return customers will also find it useful as they will be charged the same price every time.
Flat rate shipping has the downside of charging too much or too little. If you charge too much, this can cause your profits to drop. Customers may also find a lower shipping cost.
Flat rate shipping is an option if you have a tight budget and need a simple shipping solution.
General Shipping
General shipping rates are the same as flat rate shipping, in that you determine an exact shipping cost. However, you can offer customers different options.
You can, for example, set a flat rate to ship next-day, a standard delivery rate, or a rate for tracked shipping.
You can still predict the cost of shipping, but general shipping allows you to be flexible about the shipping options that you offer customers.
The customer will be able to choose the shipping option that best suits them when they reach the checkout. This is a great way to ensure that you provide excellent customer service.
Weight-Based Shipping
You can adjust your flat rates based on weight to accommodate customers who order weight-based shipping.
You can, for example, set shipping rates that depend on weight. For instance, you might offer $5 shipping on orders up to 10 kg, while $10 shipping is charged on orders above 10kg.
Customers will only see the shipping rates that are appropriate for their order if they have weight-based shipping.
If you sell many products with different weights, weight-based shipping can be very useful. A home furniture shop wouldn't charge customers who buy blankets the same shipping fees as those who purchase new armchairs.
To avoid customers being charged incorrectly for weight-based shipping, it is essential to accurately list the weight of every product you sell if you choose weight-based shipping.
Shipping Based on Price
You can set shipping rates based upon the customer's order price using price-based shipping.
Many stores set price benchmarks for customers to be able to get cheaper or free shipping rates. You may charge $5 flat shipping, but customers who spend more than $50 may get shipping at $3.99.
If you offer free shipping, price-based shipping can be an excellent incentive to encourage customers to spend more on your ecommerce site.
Customers who are just below the required price will often add more to their cart to be eligible for the discounted shipping rates.
No Shipping Charge
Free shipping means exactly what it sounds to be: free shipping for customers' orders
You can set your flat shipping cost at $0.01 if you wish to offer free shipping on all orders.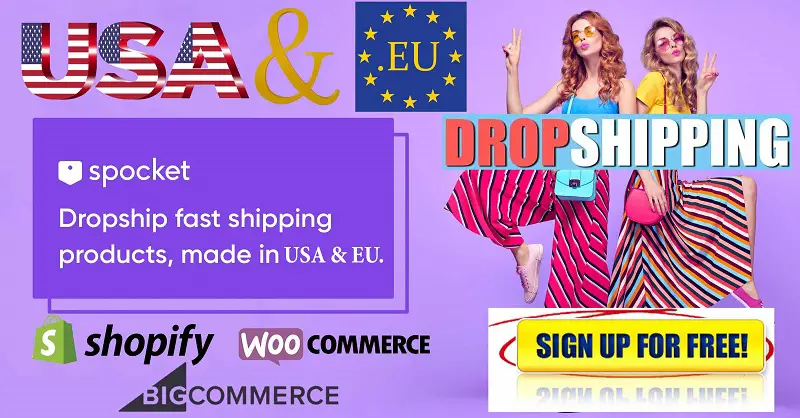 It is a great way to persuade customers to buy from you. However, it is important to determine if you are able to afford free shipping. It's important to calculate the shipping costs for your chosen carrier.
Shopify Shipping Carriers
Shopify Shipping allows you to use any of its partner carriers to ship orders. Shopify partners with the following carriers: UPS, DHL and UPS.
Shopify customers have exclusive access to these suppliers at discounted rates. The supplier calculates the actual rates in real time. Once a customer has completed their checkout, the basket and delivery details are sent to the carrier. The carrier will then return a shipping cost for that order.
The main benefit to using carrier-calculated shipping costs is that the customer will be charged the exact shipping cost. You won't lose any money but you won't make any money.
Depending on which Shopify plan you are on, you will have different discounts with each supplier.
USPS
The United States Postal Service (USPS), is the best option to ship small products. It is also often the most affordable option for light, small packages.
Shopify allows you to purchase USPS shipping labels. This means that there is no need for you to wait in line at the postoffice and there are no minimum shipping requirements.
USPS allows you to ship internationally. It also offers order tracking so your customers can keep track of the status of their deliveries.
DHL
DHL is a specialist in fast and global delivery. If you plan on shipping extensively internationally, DHL may be the right courier for you.
DHL ships to more than 220 countries and territories and reaches 95% of the population. Shopify Shipping allows you to access DHL customs forms. International delivery is guaranteed, typically within three to five working days.
UPS
UPS delivers the fastest of all Shopify partner carriers. This makes it the best choice for urgent deliveries.
Next Day Air guarantees next-day delivery. It also offers extensive tracking capabilities that allow both you and your customers monitor the shipment.
UPS allows you to schedule pick ups from multiple locations, which is great for stock that's stored in different places.
Canada Post
Canada Post is Canada's main mail carrier service. Canada Post is available only to Shopify merchants who ship their products from Canada.
This is the best option for people who sell domestically in Canada. However, you will need to select an alternative carrier if you are based in the US.
Canada Post rates vary depending on where you live. They do offer international delivery but rates for the US and other countries are slightly different.
Canada Post is not able to accept envelope packages via Shopify Shipping. It only supports boxes and soft packaging.
Shopify Shipping Rates Summary
Shopify Shipping is a great tool to help you set up your ecommerce store.
You can choose the shipping option that is right for your business from a variety of shipping carriers, rates and shipping options.
The following are key points to keep in mind about Shopify Shipping:
Shopify Shipping is included with your monthly subscription. You don't have to pay anything extra.
Shopify Shipping offers discounts for their partner carriers.
Shopify Shipping lets you set your shipping rates in a variety of ways. You can choose from flat rate, weight-based or price-based options.
Shopify Shipping has partnered up with major carriers USPS and UPS to provide a high-quality service for you and your customers that will not eat too much of your time or reduce your profits.
Shopify Shipping is a great option for your ecommerce store. Let us know what you think in the comments.
Shopify Shipping now allows US and Canadian merchants to display the USPS and Canada Post shipping rates. Calculated shipping eliminates the need to enter flat rates for every place you ship. You'll also be able to charge the correct shipping cost.
All merchants that use Canada Post and USPS rates at checkout can get calculated shipping for free.
Customers will now be able to see the shipping costs based on their order weight, package dimensions and destination when they shop at your store.
The shipping rates that your customers see when they check out are Shopify's low-cost USPS and Canada Post rates. They are much cheaper than what you would get from the post office. You can now pass these savings on to your customers.
Avoid shipping costs that are too high or low.
Shopify stores charge shipping fees up to 80% when they manually set rates. This increases the likelihood of abandoning carts. Your store's credibility and sales can be improved by displaying accurate shipping costs. You can offer more options to your customers and encourage them back to buy again by offering different delivery methods.
Send internationally with confidence
Are you looking for easy ways to ship internationally? Calculated rates will save you time researching international shipping costs. So that international orders are not lost, you can be sure your customers will get the best rate possible. You can now ship anywhere in the world and you can be sure that your customers will get the most accurate and reliable shipping rates.
With printable shipping labels, you can save money and avoid the long lines at the post office
Shopify Shipping allows you to purchase shipping labels that can be printed at home or in the office. These labels will be printed at the same low rates as those displayed to customers during checkout. Customers will be provided with a tracking link to track their shipment. This allows them to check the status at any time.
To print shipping labels log in to Shopify. Choose an order and click "Buy shipping labels" before printing.
Shopify: How to calculate rates
If Shopify is already installed, you can show customers calculated shipping rates by changing your shipping zones. Make sure all products have the correct weights in their descriptions. You will need to upgrade to Advanced Shopify if you are outside the USA or Canada or if third-party calculated rates from FedEx, UPS or other Shopify apps would be helpful.
Best Shipping Apps for Shopify
Shipping calculator App allows online business owners to calculate the product value in their shopping cart. Ecommerce store owners can create unique shipping methods using an app that calculates shipping rates.
Shopify's shipping rates app makes it easy to calculate shipping costs. Shipping methods can vary by product price, weight, number and weight. A shipping app will display the shipping costs taking into account the variations to provide accurate pricing.
Shipping rates calculator app estimates delivery dates for your order.
Shopify's shipping apps will also show discounted shipping rates.
Shipping rates calculator app improves customer service in online stores.
The Shopify calculator app can be used to enhance the shipping process of an online store.
OrderCup is one of the most popular order management apps for eCommerce stores. This app can be used on many eCommerce platforms including Shopify, Amazon, BigCommerce and Etsy.
This app is web-based and integrates with many online channels as well as shipping companies.
This app helps you create a customer-centric eCommerce shop by saving time and money on shipping.
The OrderCup shipping calculator App offers discounted global shipping.
This app supports key hardware and automates shipping rules.
This app's best feature is its availability 24 hours a day to simplify complex processes.
Price
OrderCup offers a 30-day trial with 50 shipments, unlimited channel, all carriers, discounted shipping, email support, and forum support.
The app offers three plans to eCommerce site owners: Grande, Tall, or Short.
With 500 Shipments, Short -$25/month
Tall- $45/month for 1,500 Shipments
Grande-$65/month for 3,000 Shipments
The AVADA shipping bar app is one of the most popular eCommerce shipping rate calculator apps. It is simple to install and it is highly rated. This app is only available to subscribers, abandon cart, placing orders, shipping order, cross-sell, and up-sell activities.
You can use this app to access live chat, email and full guides 24/7.
This app will not only provide subscribe email support but also support transactional emails and review requests.
AVADA increases the size and automation of shopping carts.
The AVADA app includes a free shipping bar.
AVADA sends an email notification with seven pre-made email template to notify about the status of your shipment.
Price
AVADA is a Shopify app that's free to all merchants.
Shopify App Store offers free shipping with messages. This app shows shipping labels, prices, as well as free shipping offers. One of the most captivating features of the free shipping bars is the background image.
This app shows you your free shipping options in a customizable bar.
Free Shipping Bar offers advanced targeting techniques such as geotargeting, display-page targeting, and exclude-page targeting.
Auto-detects customers' local currencies, and provides real-time exchange rates.
The average cart value is exponentially increased by the app.
Customers can receive personalized "congratulations messages" when they get free shipping.
Price
Two plans are available for Shopify merchants:
Basic plan: Free with device targeting, page targeting and emoji support.
Premium – $9.99/month with unlimited bars, auto currency translation, background images, performance tracking and auto-scheduling.
DHL Shipping Rate Calculator App allows you to purchase and print shipping labels. This app allows customers to track their package and shipping rates.
This app estimates the delivery date for Shopify eCommerce stores.
With the DHL calculator, you can ship products to 220 countries.
Online business owners can choose the package weight, and Shopify will estimate the shipping savings.
Customers can arrange free pickups with DHL
Price
DHL Rate Calculator requests package information and calculates exact rates for customers. The retail rate is shown along with a reduced rate for each location.