Reading Time:
7
minutes
Shopify themes can leave a lasting impression and make a big difference in your eCommerce website. Conversion rates are positively affected by websites that are visually appealing and simple to navigate.
These are the top Shopify themes to help you take your website up a notch. And they're all free!
Why it is important to have the right theme
Poorly designed online stores can be easily identified by customers and reflect poorly on your brand. There are many eCommerce marketing strategies to help your Shopify website get more visitors, but the design is what will make your site stand out. Customers want to feel comfortable using your website.
Shopify themes are a great way for beautiful designs and intuitive functionality. You don't have to use a premium theme in order to succeed. There are many free themes available that can be used to rival premium themes and help clients attract them with their intuitive, client-centric designs.
It can be difficult to choose the best Shopify theme. There are many free templates that are not up-to-date, and some offer better support. We've compiled a list with the best Shopify templates you can download now to make your store unique.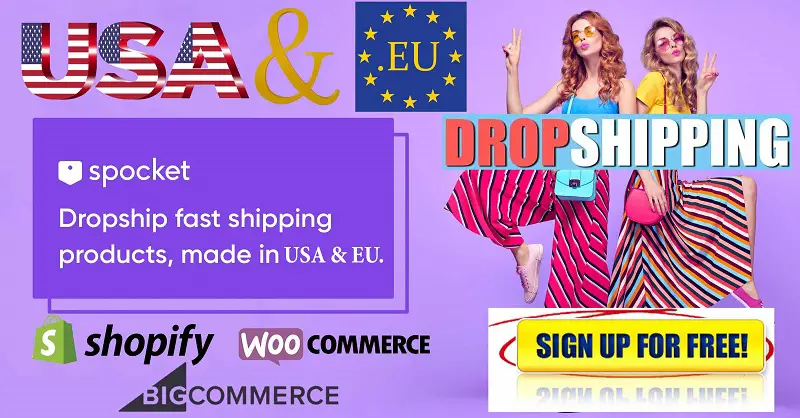 What's a Shopify theme?
Shopify themes are templates that can be used to give your online shop a unique look. Each theme has a unique layout and style. However, you can customize it to fit your brand by changing fonts and colours.
If you sell perfume, your website might look sophisticated and elegant. A Shopify theme that evokes the right feel and look will help you create the brand association you desire.
You can also use themes to customize your website without having to know how to code. Shopify currently offers eight free templates for eCommerce. You can find them on their theme website.
How do you choose the best Shopify theme
Although it may be tempting to pick a theme immediately, you should consider customer experience first. The Shopify theme you choose should match your customer experience. These are the key factors to consider before choosing the right Shopify theme.
Know your target audience
Great design feels personal. You need to think about your customers when choosing a Shopify theme. What level of web literacy do they have? What are their interests? What devices will they use?
Describe the experience you would like to offer
It is important to determine the experience your customers want when they shop at your store. If you sell sporting equipment, you might want your customers to feel inspired and energetic. Your store design should be able to make your target market feel comfortable. Keep the focus on the products and make it easy for customers to purchase.
Identify which website features you will need to use
You might be prioritizing customer reviews, or selling large quantities of stock. It's important to set a broad goal, but it is also important to be clear when you start. Your goal as an online seller is to make your customers' journey as simple and enjoyable as possible by creating a coherent, organized, and intuitive layout.
What makes Shopify a great theme
Consider these things when you choose a Shopify theme free for your website:
It looks amazing and can be customized
Shopify doesn't require you to use a Shopify theme that isn't free.
The customization of available themes can help align your eCommerce store design with your business goals. This will lead to better sales results.
It loads quickly on both desktop and mobile
According to Google think, 53% are likely to abandon a visit to mobile pages that take more than three seconds to load. A reduced abandonment rate can be achieved by taking site speed into account when selecting a theme.
It matches the brand
Your theme should not only be adaptable to customers, but also represent your brand. Choose the theme that best represents your brand's look, feel, and values. This is where customization is key.
Shopify's best themes can be customized to your brand's specifications, including your logo and fonts. This will allow you to provide a consistent online experience and store for customers, as well as ensuring uniformity.
Good customer support
There will be many questions when building an eCommerce store. For example, imagine that Shopify is not connecting to Stripe or PayPal to allow you to take payments. It is crucial to get this fixed as soon as possible. It is important to consider the possibility of contacting the developer to get help when choosing a Shopify theme.
Shopify Themes for Sale
Debut
The Debut Shopify theme is a top-rated theme. It's customizable, fast, easy to use, and flexible enough to fit a wide range of stores, no matter how large your inventory.
It is designed to showcase your brand and products beautifully on desktop and mobile. Shopify distributes and supports this theme.
The Simple theme is consistently well-received. The Simple theme is simple to set up and provides all the essential functionality you need to quickly get your eCommerce store online.
This theme is especially useful for those who have a Shop page. It allows you to display a large product image.
You can use the sidebar menu to improve navigation. The product zoom allows your customers to see details of each product in every image. This theme can be used to showcase recommendations products, allowing customers to discover new products in your catalog.
Debutify is an excellent alternative to Shopify's distributed themes. Debutify is a theme that doesn't require any coding. It also has a quick page load speed which can help reduce store abandonment.
Debutify offers more options such as the ability to add product testimonials or a customisable footer, advanced product filters, and a featured image slider.
You can also use the currency converter to convert between multiple currencies with Shopify Payments. This is useful for international customers.
Shopify also created Brooklyn. You can expect excellent navigation on any device, thanks to its responsive mobile design.
This theme works well if you have fewer products than a large number. You can use the top fullscreen slideshow to display product images.
Your customers will be able to add items to their shopping cart from any page with the dynamic product grid or slide-out cart. Brooklyn also has home page video options so you can engage customers with compelling video content. Brooklyn is especially well-suited for mobile devices.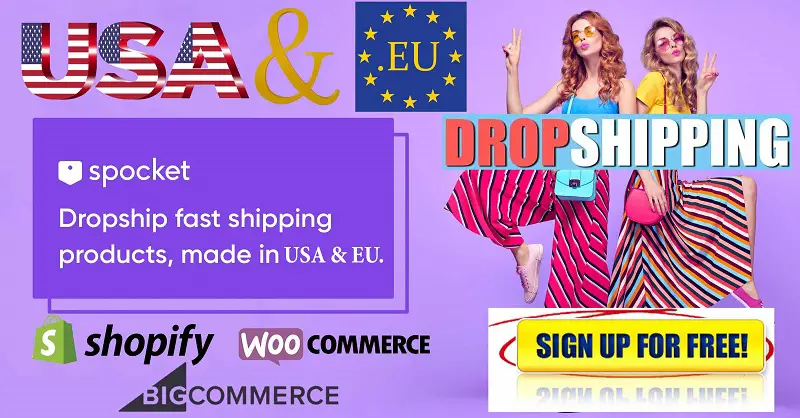 Narrative is more than just the theme's name. It's also a hint at what it does best: Single products are showcased through storytelling.
The Narrative theme was created to highlight a product's benefits and highlights on one page. You can add more, but that's not the point. It is possible, but this works best for single products.
The Narrative theme is simple, elegant, and focused. It's best for showcasing a single product.
Boundless is a Shopify theme that might work well if high quality photographs are your website's strength point. This theme is free and makes product photos the main focus of your online shop.
Boundless, as a visually-driven theme, is optimized for larger images. This allows you to display high-resolution product images throughout your store. You can also choose from a slideshow, sticky navigation, and home page video.
Boundless is a minimalistic tool that can be used to sell candy or bikes.
Because you can use them in many different areas, minimalist themes are very effective. Sometimes you may want something a little different. Venture is a Shopify theme for free that has an outdoorsy vibe. It's great if you want to target the adventure and sports categories.
Venture was designed with large product catalogs in mind. This theme is free and offers powerful features like a multi-column drop down menu and product filtering. It will allow your customers to easily find what they are looking for.
This theme is best for Shopify dropshipping stores that have a lot of products.
Fashe is a Shopify theme by Colourlib. The theme was originally created as a premium template before being made available for free. Fashe offers all the features that you would expect from a premium theme, but at a fraction of the price.
Fasche's minimalist design is what makes it stand out. It works well in all categories, from electronics to fashion to bakery.
It can be a little too simple. You can still have a professional-looking eCommerce website if you customize it.
This Apollo Themes free Shopify theme is designed for eCommerce websites that trade in conferences and events.
These pages include Speaker Profiles, Schedules and Sponsors, The Venue, and Event Blog. Additionally, the theme has a unique structure that allows attendees to easily access event information. Voonex makes it easy to navigate your site.
The basic version of this theme comes with very limited features and is free. You will need to purchase the Premium version for USD $56, if you wish to have more advanced options.
Supply Theme
The Shopify theme Supply is a good fit for merchants with large inventories and multiple collections. If you have more than 50 products or five collections, this theme can make you stand out.
It allows you to easily showcase your featured collections on the homepage with a customizable sidebar and slideshow.
It also allows you to activate filters that allow your customers to segment collection pages by brand and price. You can also integrate the theme with the Product Reviews to allow customers to review your products.
Although the new theme update seems to have reduced site speed (according to user feedback), Supply is still an excellent alternative to a paid theme if there are a lot of products for sale and you don't have the budget.
Thalia is a minimalistic and clean theme that can be used by fashion brands. It was created by AThemes. It features a responsive slideshow and advanced filters, swatches and slide-out (Ajax), cart.
This theme is minimalist and clean. It's great for selling fashion and can be used with many different types of stores.
Thalia can be customized for colour and typography. It also has editable About Us, Contact, and FAQ pages.
It's best to keep things simple when you start out. Shopify's minimalist theme keeps your products in the forefront. It is user-friendly and does not distract customers.
Minimal is easy to set up and performs well in the home, garden, clothing, accessories, art, and entertainment categories.
This theme is perfect for those who need to quickly get their Shopify store online. Shopify's Express theme is free and easy to use. The theme comes in two styles and is mobile-optimized. It's perfect for small stores and one-page websites. Customers can add items quickly to their shopping cart from their current page.
Shopify free themes for getting your eCommerce store up and running
A great design is essential for building and maintaining an eCommerce website. Shopify offers a wide range of premium and free themes that can be used to create beautiful stores.
Although free themes can be limiting in design and functionality, Shopify's free themes offer many customization options that will give your site the look you want to engage with customers and highlight your products.
You can find the perfect Shopify theme for you customers by understanding your audience and what they want.
Shopify's free themes make it easy to set up your store and optimize your customer experience.