Reading Time:
9
minutes
You will need to have a few basic things in order to start an online shop. An idea is the most important and basic element. What product are you selling online? Next, you will need an audience. What audience do you want your commerce website to reach? Which people are you most likely to serve by what you sell?
Once you've established the basics, you will need a place for your digital shop. This is where your customers can find you and all your products. There are many ecommerce platforms that can help.
The market for site-building today is saturated. You have the option to experiment with every type of site-building platform, including Amazon, BigCommerce, and Magento. It all depends on what you are selling.
Drupal vs Shopify: A Comparison
Both Shopify and Drupal are great tools for online sales. Both tools are excellent options for anyone looking for an easy-to-use website builder with lots of scalability, and potential for growth. Drupal is an open-source, immersive ecommerce project. It is available under the GPL and features come with no fees.
Drupal is the most popular ecommerce tool today. Although it is less popular than WordPress, Drupal has been around for longer than WordPress. Drupal accounts for 2.3% of all websites online. It supports companies such as The Economist, Nasa and the University of Colorado.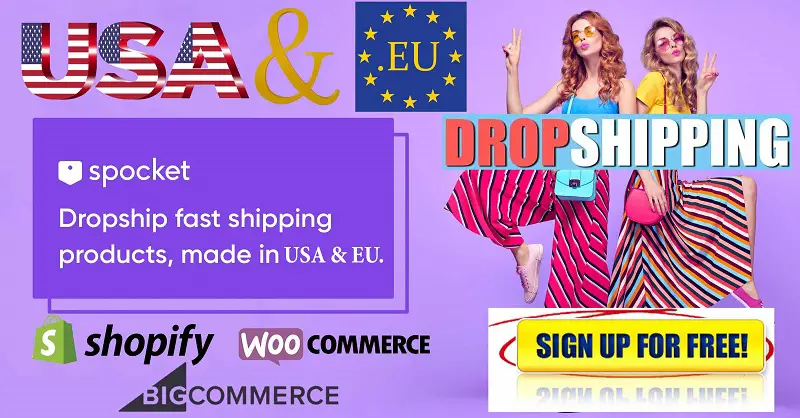 Shopify can be used as an alternative to Drupal and is better suited for people with less programming knowledge. Shopify is widely considered the best ecommerce website builder. It's ideal for helping businesses stand out through social media integrations and SSL certificates. Shopify is a much larger ecommerce platform than tools like Wix and Weebly.
Shopify provides a variety of sales tools for companies, including shopping carts, checkout tools, as well as other elements. Shopify is an easy way for you to go online. Drupal commerce can seem too complex.
Drupal vs Shopify – Pros and Cons
It can be difficult to compare Drupal Commerce and Shopify in order to determine which tool is best. Shopify and Drupal are two very different things. One is open-source, the other is more for beginners. Let's look at the pros and cons of these tools.
Shopify Pros
Personalization – Shopify offers many customization options and themes that make it easy for you to show off your brand.
Shopify is a powerful ecommerce tool that makes it easy for you to make money from regular purchases and credit card payments. There are many ecommerce software options.
Flexibility.Shopify's App Store is the largest. There are plugins available for everything, from new payment gateways to SEO.
Shopify offers powerful support If you are struggling to get the most out of your ecommerce website.
Community guidance:Shopify makes contacting a large community of professionals and helping you easier.
Simple to use:Shopify's backend is simple enough for small businesses to get up and running quickly. There is no need to worry about complex code bases.
Shopify Cons
Fees –Shopify has transaction fees, while Drupal is an open-source solution that's free to use.
Limitations Shopify isn't open-source like Drupal. This means that you have to limit the amount of code modifications that you can make.
Shopify offers a great platform that is full of tools for sales and ecommerce. Shopify allows you to build an amazing online business with minimal effort. Drupal offers an easier way to sell online, and unlimited support for growth and coding. This is what Drupal can teach you.
Drupal Pros
Global commerce.Drupal allows you to sell online anywhere in the world. It supports all currencies, languages, and taxes. This fully-featured system supports multilingual checkout forms and shopping carts.
Extension: Drupal, like Shopify, integrates with many third-party solutions such as gateways, accounting software, fulfillment services, and other applications. You have plenty of options for updating the open-source API.
Full design freedom: While Shopify is highly customizable, Drupal offers complete freedom through a theme layer that supports HTML and CSS. Drupal is one the most flexible products available.
Continuously updating: Drupal, an open-source project is always updating and delivering new features. Drupal 7 is now available, and new functionality is being added all the time.
You have control over access: Drupal comes with access control built in. You can set up individual permissions based on your requirements. Drupal scales with your business easily.
Drupal Cons
Less support. Although Commerce Guys can provide third-party support, Shopify doesn't offer direct support for Drupal.
More complicated: Drupal, an open-source solution, is likely to be more difficult for beginners without a lot of programming knowledge.
Drupal vs Shopify: Pricing
There are many things to think about when building an ecommerce site for small businesses. It is important to choose a service you can afford and that will scale with your business.
Shopify and Drupal have very different pricing strategies. Although Shopify's pricing structure seems simple, it can quickly become very expensive. Different pricing applies to Drupal. Although the service is completely free, it doesn't mean it won't cost anything.
You won't have to pay anything for Drupal as an open-source platform for your ecommerce website. In some cases, however, you will have to pay higher upfront costs for building your custom website. You will need to pay separately for security and SSL certificates. Hosting and additional functionality are also options.
If you are not proficient in coding Drupal, the cost of Drupal will go up once again. You'll need to hire someone to help you with your site. It can be expensive to hire code professionals. This assumes that you have your goals in mind when you create your website.
Drupal requires ongoing maintenance. You should consider not only the huge implementation costs but also the ongoing maintenance cost of Drupal sites once they are ready. You should remember that Drupal is an open-source platform and updates are required manually.
Although you can learn Drupal management on your own, it can be time-consuming. Larger companies prefer to have someone on-site.
How does Shopify compare in terms of pricing options?
Shopify's pricing structure is simpler than Drupal. Everything you need to manage your store is included in one package. You have three options:
Basic Shopify At $29 per Month
Shopify Starting at $79 per Month
Advanced Shopify – Monthly Price: $299
Two additional Shopify plans are also available: Shopify Lite (which simply places a button on a web page) and Shopify Plus (which is for enterprise customers).
The standard Shopify plan is the best choice for growing businesses. It comes with additional functionality such as CSS coding and gift cards. Advanced Shopify supports third-party shipping rates to help reduce fulfillment costs.
Shopify may seem more expensive than Drupal at first glance. However, Shopify has a monthly fee that you pay. This can make it less expensive. Shopify comes with hosting and maintenance included, so it doesn't take as much effort to find third-party solutions.
Shopify comes with all the tools you need to create a website. It is built into an accessible backend that doesn't require any coding knowledge. To get started, you don't even need to be a professional. Shopify even offers a free trial to help you get used to the technology before you commit. This lowers the risk of selecting an ecommerce platform.
Drupal vs Shopify: Sales Features
Shopify and Drupal both offer flexible options for online selling. While Shopify is easier for beginners, Drupal offers more customization for those who are proficient in code.
Shopify and Drupal allow you to sell whatever you want.
Shopify Features
Shopify has all the essential tools you need to sell online. This solution is among the most widely used and extensive ecommerce platforms. Shopify is able to cater to any size business and accept payments from approximately 70 different providers.
Shopify's online platform offers tools to create a complete online experience. This includes editing options for HTML or CSS. Shopify allows you to easily create your website with premium themes or free themes. There's also a content management system that can be used for blogging.
Shopify allows you to accept international currencies and make payments using PayPal and credit cards. Shopify gives you the tools you need to understand your customers better through its immersive analytics tools. This allows you to grow and thrive as a larger store.
Shopify's functionality is limitless, depending on which Shopify package you choose and what add-ons you are willing to try. Online POS can be connected to your online shop so you can make sales in real time while you are still making money online. Shopify features include:
Professional and free themes
Domain name access
Drag and Drop Website Building
Included SSL certificate
You have access to many payment options
Shipping rates automatically calculated
Recovery of abandoned carts
Automated tax calculation
Profiles and customer accounts
Fulfillment and Dropshipping Tools
Blogging and SEO Optimization
Email templates and marketing
Integration of social factors
Gift cards and discounts
Inventory Management for Unlimited Products
Review of product
Shopify's team doesn't hesitate to try new technologies. The company recently introduced Augmented Reality to assist with product viewing. Shopify offers a wide range of integrations and addons that will enhance your shopping experience.
Drupal Features
Drupal, like Shopify is an ecommerce website builder that can be used for both ecommerce and non-ecommerce purposes. However, it uses a different approach. Shopify is all about helping beginners. Drupal offers complete flexibility for those who are comfortable working with code. The open-source project Drupal is flexible and offers custom-coded solutions to all your needs.
Although themes for Drupal are readily available, many websites who use this service prefer a custom-coded theme. You have unlimited possibilities for what your website can be. Drupal is more complex than Shopify in terms of usability, but there's still plenty of room for growth.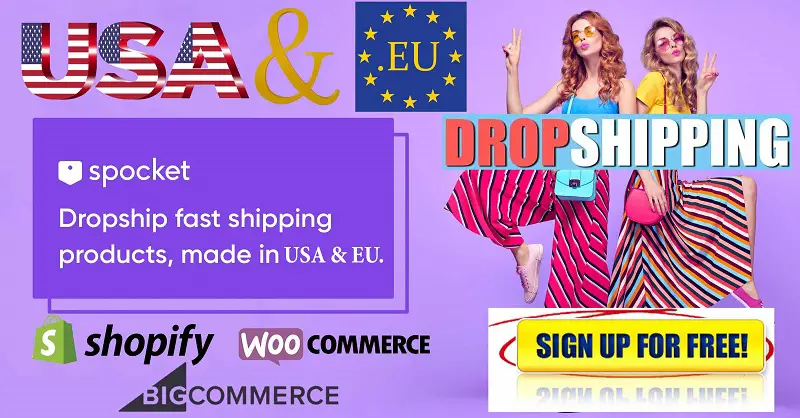 Drupal Commerce can be used on mobile devices with responsive functionality. This will allow you to serve customers from wherever you may be. It is simple to modify and extend the custom code with tons of third party integrations and extensions for accounting apps, social networks, fulfillment services and many more.
Drupal is open-source software and is free to download under a public license. This means it can be customized, used as you wish, and there's no monthly fee. The tool can also be scaled to handle millions of requests per second.
Drupal is an international tool that can be used to sell products all over the globe. It supports currency, tax and language exchanges. It's also extremely secure with safety tests that are performed from all corners of the globe. These features include:
Absolutely customizable
International selling support
All areas are mobile-friendly
Download and customize for free
Easy to expand with integrated features
Administration system included
Checkout forms and shopping carts
There is a vast community to connect with
Complete design freedom with HTML/CSS
Your site does not have to meet any hard-coded requirements
Continuous innovation through new tools and features
Social media integrations available
Community-driven growth
Built for Scalability
Drupal commerce design is about helping merchants, business leaders, and others to innovate with their business rather than following pre-set guidelines.
Drupal vs. Shopify: Design and Customization
How does Drupal compare to Shopify when it comes making your website look amazing? Shopify is one of the easiest-to-use store-building products. Without needing to be an expert in HTML, CSS, or PHP, you can create a website that ranks highly on Google.
Shopify is loved by its ease-of-use and versatility. There are many themes available for your online store. You can also find guidance on how to make it unique. Even though it can be a bit more expensive, you can have a theme created just for your site.
Shopify can be a great tool for all businesses, regardless of whether it is technically a website builder or a dedicated service for online ecommerce. Shopify is not necessary if you don't want to sell products online.
Shopify is an excellent choice if you're thinking about selling online or starting your own SaaS business. It is easy to use and very convenient.
While both Shopify as well as Drupal allow you to personalize your website, Shopify is easier to use than Drupal. Drupal 8, the most recent version of Drupal, allows you to build your website using open-source software. Shopify makes it easy for users with little experience in designing to get started building.
You will need to have a basic knowledge of programming in Drupal. It can be difficult to find the right features to make your website function as you wish. This is not a drag-and-drop site. Everything must be written from scratch. This will require a lot more effort from your side.
The templates you get for building a Drupal website are not the same as those you get from Shopify. Drupal doesn't allow you to use pre-made templates or themes. Drupal will require assistance from a web developer or designer to help you create your site.
Shopify vs Drupal: Customer Support
Although your website builder may be very user-friendly, it doesn't mean you won't encounter any problems. When you want to build a successful online store, it is important to have access to reliable customer support.
Good news for Drupal users is that although it's a bit more difficult than Shopify, there is plenty of support if you need it. Search the website to find information in the knowledgebase. You can also visit the Drupal forum to ask questions about anything, from payment processing to popups or ecommerce module functionality.
You can find specific assistance through the Project issue queues and Slack, IRC and Stack exchange chats. You can also find part-time professionals to help you if you are really stuck with Drupal. You can also read a book about Drupal.
Shopify also offers excellent customer service to help you with your storefront and website. You can reach out to Shopify via Twitter or Live Chat depending on your needs to quickly get answers to your questions. You can also reach out to Shopify Lite via email or phone.
For those who just want to build a website, this high-level support is great. But anyone can benefit from good customer service.
Drupal vs Shopify – Apps and Addons
Shopify has become a very popular tool for building ecommerce websites. This is due to its flexibility. You can use this service to enhance your website's appeal by utilizing a large marketplace of apps and add-ons.
Drupal, as an open-source software, is very flexible. Drupal's official directory lists over 39,000 modules you can add to your site and more than 2 and half million themes.
Shopify doesn't offer as many add-ons as Drupal because it isn't open-source. Shopify is more flexible than Drupal when it comes to adding add-ons to your Drupal site.
Shopify vs Drupal: Which one is right for you?
When it comes to selecting the right ecommerce website builder, there is no one-size fits all solution. Everybody has different preferences, needs, and expectations. Shopify is the best choice for those who are looking to start selling online quickly and easily. Shopify is simple to use and offers many customization options due to its numerous add-ons.
Shopify offers excellent customer support for users who need assistance with any online issues. Shopify offers a great deal for the features you use, especially if you sign up for a long time.
Shopify is the ideal product for anyone who wants to create a website that scales with them. Drupal is a better choice if you want total control over every aspect of your website, including the type of hosting, than Shopify.
Drupal is more difficult to use than Shopify, but there are many great features. Drupal's greatest selling point is its incredible security. This ensures that all your information and data are kept private. Drupal is a great option if you are able to code and don't mind learning.