Reading Time:
8
minutes
Square, a market leader in POS (Point of Sale), systems for modern businesses has launched a targeted solution for companies that require appointments or bookings.
One of the most recognizable and customizable POS companies on the market has finally created a better way to manage your appointment scheduling.
Square bought "BookFresh", which was a small booking site, and created the Square Appointments service. Square rebranded the technology purchased to give merchants more control over how they serve customers. The Square Appointments system now forms part of a larger strategy for the entire Square POS system.
Square Appointments is one of many user-friendly software products that Square offers to modern merchants. The system is easy to use and includes an online booking function, website, calendar management, integrated payment processing, and many other features.
Square Appointments allows business clients to quickly check availability for a business or service provider and book sessions at a convenient time.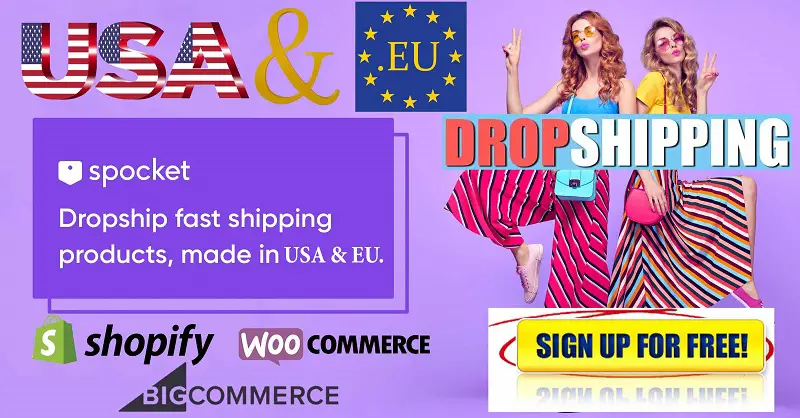 Here is your complete Square Appointments review 2020.
Square Appointments:
Square Appointments, which is designed for both individuals and teams, is another useful component of the Square ecosystem. Square hopes that it will provide modern businesses the tools they need to be able to serve their customers more than managing appointments.
Square Appointments is a scheduling tool that allows you to create custom time slots and appointment times for customers. Square Appointments is ready to accept a variety of gift and credit card payments. This appointment scheduling software allows you to maximize your appointment calendar and provide better customer service.
Square Appointments features its own website. This allows clients to be informed about any changes in business schedules that may affect their booking needs. Your Appointments website can be embedded into your web presence to allow people to book appointments online. Your Appointments website can be integrated into your existing online presence. You can also track your time and manage your online appointment scheduling tool from your mobile device. Everything is tailored to your business, just like many other Square tools.
You have everything a service provider needs to succeed when you combine the secure online booking tool and integrated payment processing.
Square's appointment apps provide access to all the necessary tools for healthcare companies, including iPhone access and appointment reminders, customer support, gift cards, loyalty programmes, and customer service. If necessary, your users can set up recurring appointments using an easy-to use booking widget.
Square Appointments features
Square Appointments aims to make bookings with customers simple and seamless. No matter what channel you use, your clients can book an appointment through the Square Appointments widgets.
It's also worth noting that Square appointments can be integrated with other Square SaaS platforms. You can also purchase additional Square capabilities if Appointments doesn't provide the functionality you require. Square Appointments' main features include:
Free booking website for customers All services can be booked by customers through your online booking site.
Integrated payments: You can collect payments at the checkout page, require pre-payments with bookings and send professionally-designed invoices.
No Show Protection: To prevent no-shows, require full pre-payments and/or charge cancellation fees.
Automated reminders: You can send text or email reminders to customers about upcoming appointments and changes to your schedule.
24/7 booking – Customers have the option to book whenever and wherever they want. Customers can accept or decline bookings from anywhere.
Calendar management Your website will show you the most current availability of your services. This can be customized with your logo and you can even block time for personal life.
Integrations With Google and Instagram – Integrate with top apps to offer your customers the opportunity to book appointments at even more locations.
Square assistant – Reduce no-shows, improve customer service and give your customers instant responses via Square Assistant live chat.
Square Appointments also offers the same high-tech payment processing features as any Square service. The app allows companies to accept any type of payment fast and easily. They can also make sure they get paid over-the-phone with keyed in payments. You can save your cards, access funds the next day, or upgrade to get money in seconds for a small fee.
The Square appointments app was created to improve and simplify the healthcare environment. Your booking widget can be used to access acuity scheduling and allow clients to book the best-suited appointments. The scheduling app also includes access to inventory management and credit card processing features, as part of Square POS.
Square Appointments Additional Functionality
Square Appointments is different from other booking apps because it already includes Square's powerful point-of-sale functionality. Square Appointments works seamlessly with the Square POS management system so that you have access to:
Easy checkout for all your customers with a simple system. You can even use the offline mode if you aren't connected.
Product sales You can sell products and services in an appointment and track your inventory through Square POS.
Advanced reporting: Get real-time sales reports that include item, tender type, discount, and more. Compare sales by day or week.
Customer receipts: You can send receipts by email, text, or simply print them for your customer.
Square Appointments can be customized because each appointment-based health care business is unique. Square allows you to adapt your Square experience to maximize value and cost effectiveness. Square Appointments allows you to add a booking button to your website and also allow you to create your own cancellation policy.
Square Appointments also offers additional functionality if you are willing to pay a little more for it. You can add $5 to your monthly fee if you have a team of employees and need to track them. You can also access Customer management tools to track things such as loyalty and feedback.
Square's email marketing system is another option. Square's email marketing system isn't as sophisticated as other targeted tools, but it allows you to manage all of your nurturing strategies from one place. Email campaigns can be used to send customers welcome messages, coupons, or other information. Prices start at 10 cents for each email or $15 per 500 contacts.
Square Appointments Pricing
Square Appointments pricing can be complicated.
You might have to mix and match different tools within the Square portfolio depending on your needs. This allows you to create your own package.
The good news is: The good news? For every payment you make, you'll only have to pay the transaction fee. Square Appointments is more expensive than some of the other products on the market. If you already use Square products, you may find it easier to pay more and get all of your functionality together.
Today, there are three options for pricing that are focused:
Individual: For a single user. The price is 2.5% plus 10c for each transaction.
2-5 employees: 50 per month plus 2.5% and 10c for each tap, dip, or swipe.
6-10 employees – $90 per Month, at a cost of 2.5% plus 10 Cents for each transaction
You can contact the sales team to get a customized price if you have more employees than 10, but still need square appointments.
This pricing structure has the advantage of being free to sign up and test the Appointment system before you start rolling it out to your company. This appointment scheduling tool may seem costly at first, but you get great functionality for the price. Square's online appointment scheduling tool is a popular choice.
Square Appointments are easy to use
How does Square do when it comes down to making your appointment system easy to use?
The whole experience is quite straightforward.
As a small business owner, you want a scheduling application that works seamlessly right out of the box. Square's appointment booking app makes it simple to keep track of your customer history and appointment bookings. Access useful information on your computer or mobile device, such as an iPhone or iPad.
As with most Square products, Square Appointments has a consistent interface and lots of tools to help you keep track of what's happening in the app. Clear graphics, modern fonts and a robust color scheme help to ease nerves when you're trying new software.
Square Appointments is simple and powerful. Enter the name of your company and provide details about the services you offer. You should also include information about the time required for your appointments and what fees will be charged. Once you have done this, you will see an overview page with clickable popups you can explore.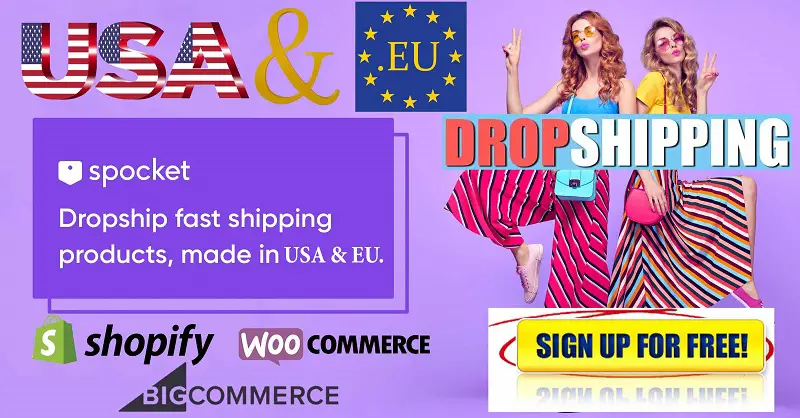 Here are the options available in the Appointments Dashboard:
Settings – This is where you can manage your calendar, preferences for bookings, communications with clients, and strategies to decrease no-shows (like cancellation charges).
Locations – This is where you can manage your details, including business hours and time zones.
Services – This allows you to customize the price, duration and time between appointments.
Online Booking – Here you can invite clients, both new and old, to book sessions from your website. You can also add widgets to your existing website.
Staff – Create member profiles, allow notifications for staff, set hours and locations, and create custom logins to staff members.
Calendar – Here are some ways to keep your employees and business more organized.
Clients – Clients allows you to view your client's contact information, appointment notes and past history.
The Square Appointments calendar is perhaps the most robust and comprehensive part of the square Appointments experience. It works in a similar way to the Google calendar, which you can sync with any service. You can book blocks of time for appointments and personal events. Additionally, you can determine whether clients will need your permission to confirm appointments. The "fake-it filter" service can also be used to remove chunks of your schedule so it appears you're more busy than you actually are.
You can adjust and personalize your Appointments experience at any time. It is easy to change your business hours by simply switching to the Settings tab. You can add a service to your list by going to the Services page. There you will find the name, price, time, and availability. When necessary, you can also assign staff members to specific services.
You can adjust everything, from your cancellation policy to how clients book to contact you and your company to meet your specific needs.
Square Appointments Accepts Payments
The Square Appointments app's money side is not limited to Square appointment pricing. Also, you need to consider how you will handle payments and credit card processing from customers.
You're in good company if you have to accept payments from clients for services you provide. Square is a highly skilled payment processor with a lot of experience. You don't have to pay a monthly fee to use the point-of-sale environment. All you need is the transaction fee required for each swipe, keyed in transaction, or invoice.
The best thing about Square appointments is the ability to save card details for repeat customers. You also have the ability to choose when payments should be made. You can receive funds in a matter of minutes, even within the next business day if you're willing to pay a small fee.
Square Appointments also offers the benefit of securing your transactions. Square's Security Policy is as you would expect for a company dealing with sensitive financial information. Square follows the PCI guidelines and has standard encryption, segregated networks, and features encryption by default.
Square Appointments Integration and Customization
Square Appointments is an appointment scheduling software that can provide a lot of value by itself. If you are looking to improve the performance of your mobile application by adding integrations or APIs, you will need to visit the Square Appointments integration section.
Square Appointments doesn't offer many customization options at first glance. There are only two options: you can edit your booking options or change the colors of your booking site. You don't really need to make any changes. Square's default appearance is professional and compelling.
Although you may not be able change the look of your system, integrations can help you adapt its performance. Square is a flexible service that connects to many other services, including QuickBooks, Stitch Labs and Commerce Synch.
Square Appointments Customer Services
Many aspects of the Square Appointments application have been clearly designed to be simple and intuitive. Square is a pleasure to use, with its many Square appointment features. These include loyalty programs, booking widgets and social media.
But just because an app has great features doesn't mean it will be right for you. The right customer service strategy is one aspect that small businesses can use to help them choose the most user-friendly appointment booking system that works best for them.
Before you agree to use any Appointments system in your business, it is important to ensure that you have access to high-quality customer service. Square provides a variety of customer services options, including phone support that is available from 6 am to 6 pm Monday through Friday. It's simple enough to reach a person to discuss any issues you have. To do this, you will need to enter your product number.
Square also offers a comprehensive support centre. You might find it a bit confusing at first, as with most online support centres. This is especially true when you consider that Square has a single knowledge base for all products. To simplify things, you can search the word "Appointments" in Google.
Last Thoughts
Square Appointments can be used by companies to manage their clients' bookings and services. Square Appointments is part of a complete services platform and can be used to provide small businesses with everything they need to manage a digital infrastructure. It also allows them to use a variety of Square products.
Square's products are also very simple. The Square Appointments system is a great choice if you are looking for an intuitive and easy-to-use system. It's important to note that this service works best for people who already use the Square portfolio.
There are cheaper options available that can be customized with more features if you just need a simple appointment booking software. Square Appointments remains a great option for companies looking to make appointment bookings with ease. It offers seamless credit card processing and loyalty programs. All of this is accessible through the Square POS. Square Appointments is a great app if you have used other Square services and liked what they had to offer.