Reading Time:
16
minutes
Both PayPal and Square are likely familiar to you if you've ever looked for an offline card reader, a way to accept credit card payments online, or a POS app.
Square and PayPal are two extremely well-liked tools for retailers and business owners. They provide a simple way to begin generating income from your offline or online store, whether you accept credit cards or digital payments. Nowadays, both consumers and businesses are pretty familiar with the name PayPal. There's a good chance that many of your favourite shops let customers use their PayPal accounts to pay for their purchases.
However, despite not having quite the same standing as PayPal, Square profits from a sizable and expanding customer base. A lot more impressive credit card processing systems and readers than those offered by PayPal are among Square's many features.
Deciding between Square and PayPal, however, can be a little challenging. The two systems are quite similar.
You can use Square or PayPal if all you need is a mobile card reader or a way to accept debit and credit card payments online. How, then, do you choose wisely between the two?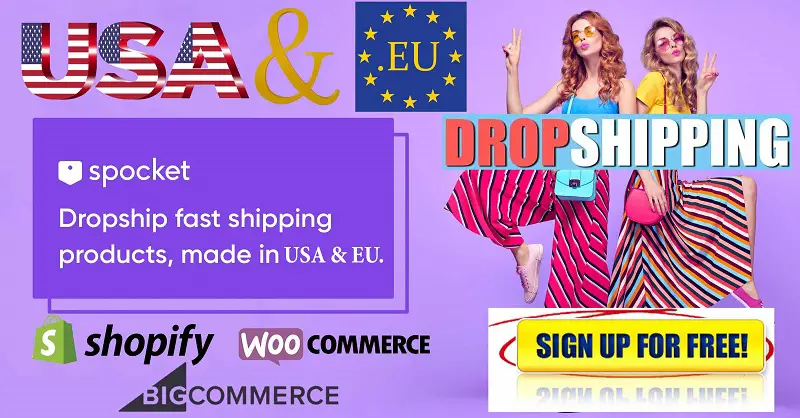 We're available to assist with that.
You will learn all the ins and outs of both payment processing systems in this Square vs PayPal comparison to make the best investment for your company.
Square vs PayPal: Fees and Processing Rates
How much you'll have to pay in processing fees to handle your transactions is probably one of the first things you'll want to compare when deciding between PayPal and Square. At first appearance, there isn't much separating Square and PayPal since both charges fairly similar charges for their credit card processing software. Beyond the fees you pay for a transaction, neither service will impose ongoing subscription fees on you.
Square Fees
What you pay for Square is as follows:
Online payments are subject to 2.9 per cent + 30 cents.
Keyed entry: 2.5 percent
1.75 percent when using cards
Here is a more thorough breakdown of the different cost categories:
Importantly, when you first start your account with Square, access to a credit card reader is included in the pricing. This entails that you can start accepting payments online and offline right now. Additionally, all square price plans provide you access to Square's cutting-edge POS system, which supports the back-end management of your business.
Square has zero chargeback fees, which is also a security and safety benefit. Square's proprietary chargeback protection system is one of the factors contributing to this. You are protected from potential chargeback disputes up to $250 with this.
If you handle a lot of transactions each month, Square may tailor your payment processing experience to meet your specific requirements. Bulk payments qualify for a discount, but charities and non-profits are not eligible.
PayPal Charges
How does PayPal balance out, then?
The costs are rough as follows:
2.75 per cent for contactless/chip and pin transactions
A micropayment will cost 5 per cent + 5 cents.
A set cost plus 2.9 per cent is required to add PayPal buttons to your website.
Internet sales are taxed at 2.9 per cent + 30 cents.
To add PayPal to your checkout, there is a fixed cost of 2.9 per cent.
3.4 per cent plus 30 cents for Magstripe payments
You are once again mostly covered if chargebacks and disputes with PayPal are a concern. PayPal's chargeback protection covers assistance with fraudulent transactions and even support when consumers don't receive their orders.
When a chargeback is conducted through PayPal, the client will receive the desired amount back, and the merchant will be charged a fee of up to $20. Importantly, if PayPal determines that the case should be ruled in your favour, you can request a return of your initial cost.
When comparing the prices of PayPal vs Square, it's important to remember that each payment processing business also has other "optional" expenses to consider.
Even while PayPal does not charge a monthly fee, you might want to take into account expenses like:
Monthly billing cycle: $10
Microtransactions: 5% plus $0.10
Virtual terminal/hosted payment page: $30 per month
Several payouts: 2% charge
However, Square offers additional payment alternatives like Payroll for $34 per month, or
Monthly loyalty fee of $25
$5 monthly per employee for employee management
Monthly $15 for marketing
$60 monthly for Square for Restaurants
$60 monthly for Square for Retail
Regarding pricing, Square and PayPal are both generally pretty good. Both payment processing solutions share many of the same basic functions. If you want to develop a simple ecommerce site, you don't need to worry too much about it since the pricing for the extra services will only apply to select customers.
Square vs PayPal: Compatible Devices
Additional software features will undoubtedly increase the cost of your Square or PayPal service a little. Still, there is also the possibility that you may need to pay for appropriate hardware. This will only apply to you if you wish to operate both an online business and an offline pop-up shop.
The mobile applications for Square POS and PayPal Here are compatible with Android and iOS-based smartphones and tablets. As an alternative, you can increase your offline experience by purchasing a variety of terminals and other gadgets.
With such a large assortment of hardware available, Square is undoubtedly the more reliable alternative for businesses looking for hardware.
For $49, you can purchase Square's contactless and chip reader, one of the most fundamental Bluetooth-enabled devices. Even though there is no magstripe transaction with this, Square will still provide you with a free magstripe reader.
We won't spend too much time in this review going through each of Square's tools because we have other articles that cover those topics. We should point out that two of the most potent POS technologies available right now are the Square Stand and the Square Register. The contactless chip reader is included in the $199 Square Stand, which also has a swivel stand so you can display orders to your consumers.
The Square Register, on the other hand, is far more expensive but is geared toward much larger businesses (see our review of the Square Register). The Register costs roughly $1,000 and includes a customized Android tablet in addition to a customer-facing display and an embedded card reader. Nothing offered by PayPal that comes close to being as thorough is currently available.
It's interesting to note that whereas PayPal charges $15 for the same technology, Square gives its users free access to a magstripe reader. However, if you're only going to acquire some basic technology, we'd probably advise upgrading to the Bluetooth Chip and Swipe reader. With a clip included, you may put this $24.99 gadget on your phone or tablet. The chip and tap reader costs $59.99 if you want to accept contactless payments.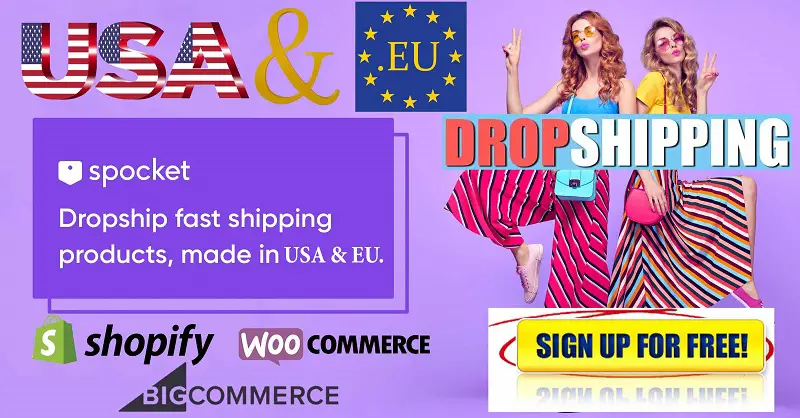 As an alternative, PayPal's rebranded Miura M010 is available for $99 if you're searching for a complete system overall. The gadget is fairly user-friendly and functions well with a POS platform like Vend POS; however, unlike Square, there is no built-in POS for the PayPal brand.
Square outperforms PayPal in this regard. To stretch out the expense over a longer period, you can obtain financing for your devices. You can probably get by with Square and PayPal if you're just looking for something straightforward to support your small business or pop-up shop, though.
Additionally, you may add a variety of cash drawers, bar scanners, and receipt printers to PayPal Here and Square POS to give them more functionality.
Square vs PayPal: Receiving Payments
When searching for a solution to handle your online transactions, one of the factors you'll need to consider is the cost of managing payments. Regardless of the system you choose, you must make sure that you can get access to your money as fast and easily as possible. For instance, the ease with which your money can be unlocked is a major benefit of PayPal.
Your PayPal account will nearly immediately receive any mobile payments you accept through PayPal. You can use your money immediately if you have a debit or credit card through PayPal (through Mastercard). Using your PayPal card is free, and if you'd rather, you can send money to your bank account.
The transactions are free and can be in your account in as little as three to four business days. If you're ready to pay a 1 per cent fee for the transfer amount, you can also start instant transfers.
Regarding bank transfers and payments, Square is also fairly quick. Depending on when your payment was processed, you can often obtain a normal payment into your bank account in one or two business days. The payments processed by your credit card processor before 5 p.m. PT are frequently accessible the following business day.
Similar to PayPal, Square also provides an immediate transfer option for 1% of the amount being transferred. In 2019, Square also introduced a digital wallet for retailers comparable to PayPal. When you order a Square card, you can use it to pay for services instantly and with no funds by just swiping it. Also supported by Mastercard is the debit card.
Square vs PayPal: Payment Options
When comparing Square vs PayPal, you should also consider the number of choices they provide for collecting payments from clients worldwide, in addition to transaction costs and payment processing times.
For instance, the ability to accept all popular credit and debit cards makes Square one of the top payment processing options. Additionally, you may accept payments through Apple Pay, Android, eWallets, and more using Square terminals and online POS systems. In addition, Square offers a free card reader and access to an extensive selection of alternative hardware alternatives for your offline business. This means that you may easily manage a small local business, a pop-up shop, or a significant international endeavour.
PayPal has a lot to offer as well, even though Square is a very adaptable alternative for accepting online and offline payments. The first advantage is that many consumers in today's environment already have PayPal accounts that they feel secure using for financial transactions. Many customers like having PayPal as an option in addition to more typical payment methods like credit or debit card purchases.
Additionally, PayPal is among the biggest payment processors in the world. More than 200 nations across the world accept payments made through PayPal, allowing you to expand your business as far as you'd like. This is especially helpful for businesses that sell services rather than goods.
Additionally, PayPal enables you to accept all popular debit and credit cards for your offline business or online store. Another important benefit? Instead, consumers can use the PayPal credit system if they want to spread out the expense of whatever they're purchasing over a short period.
What makes PayPal unique as a processing tool is largely the PayPal credit feature. Your clients are more likely to convert if you give them additional options for paying for their goods and services.
Square vs PayPal: Ease of Use
It's important to consider various factors while selecting the best point of sale system or online card payment provider. Do you want a magstripe reader connected to your POS system so you can accept payments offline? Do you need to confirm that your service is compatible with the online checkout that is currently in place? Are you going to research items like credit and debit cards, as well as Android and Apple Pay?
However, you must first ensure that the service you're obtaining is simple enough to use before getting carried away with all the capabilities that contemporary systems offer. After all, you don't want to be concerned about whether your system is configured properly after you begin accepting dozens or even hundreds of payments each day.
The good news is that simplicity is a key component of both PayPal and Square's designs. Square's entire company was founded on the premise that your POS system should always prioritize simplicity. Whether you want to use one of Square's cutting-edge terminals or continue with a tablet or PC, everything you need to manage your store will be at your disposal.
Naturally, the other technology you're using, such as your hosting provider and the firm you worked with to design your website, will influence how simple or difficult the Square POS is for you to use if you're using it online. In the offline and online worlds, Square is now one of the finest choices for novices.
On the other hand, PayPal is yet another incredibly user-friendly payment processing method. With PayPal, you may start accepting card payments online immediately. Simply copy and paste some code from the PayPal website into your shopping cart system to complete the process. Customers can add items to their carts or set up automatic billing on your website by adding PayPal buttons.
For beginners, PayPal is a great substitute for Square. The only drawback is that when customers are completing purchases, it usually takes them away from your website's domain. This indicates that, compared to Square, PayPal's payment process is a little trickier for end customers.
Square vs PayPal: Mobile Payments
So, if you want to take mobile payments for a temporary store, should you select Square or PayPal?
Both PayPal and Square excel in providing a smooth eCommerce purchasing experience. For instance, to assist businesses in creating a more engaging checkout process for online clients, Square recently acquired Weebly. Additionally, if you want to incorporate payment processing into your current checkout, Square has a readily available API.
On the other hand, PayPal is among the most well-liked and practical e-commerce payment solutions available today, and it is well-known to clients worldwide.
However, Square unquestionably dominates the industry when it comes to mobile payments.
One of the most effective mobile programs for retailers is Square POS, which functions flawlessly on all tablets and smartphones. As soon as you open a Square account, you automatically receive a free magstripe reader.
PayPal does offer mobile payment solutions through PayPal Here, but they are not quite as sophisticated or complete as those offered by Square. For instance, an offline mode and inventory management are two key areas where Square outperforms PayPal in this regard.
You may watch the amounts of your products on your mobile device, set low-stock alerts, and even bulk upload inventory data thanks to the Square POS app's inventory management features. Additionally, the stock can be changed to reflect theft, refunds, and damage. You still receive a lot more than anything offered by PayPal, even though you still need to subscribe to Square for Retail if you want more sophisticated services like multi-location inventory management.
The Square app's client database alone can significantly alter your approach to accepting payments because it allows you to associate purchases with particular consumers. As an alternative to requiring your customers to provide a card for each purchase, you will also have the option to save card information and other information to a file.
Unfortunately, PayPal Here just doesn't compare.
Although it's a nice addition from the PayPal team and a terrific way for new users to start accepting payments offline, its functionality is extremely constrained.
The ability to create up to 1,000 sub-user accounts underneath your master account is by far the greatest advantage. This implies that any volunteers or staff members who assist your business may also have their login. Alternatively, you can enable employee management, which entails paying an additional monthly cost, if you wish to provide your staff with unique login information for Square.
Square vs PayPal: Invoicing and Virtual Terminals
Today's business owners have access to a great assortment of tools from firms like Square and PayPal. You can utilize your credit card reader, chip card reader, or POS system to issue invoices to your clients and accept immediate online and offline payments.
An invoice is a great tool to have in a world where customers want several payment alternatives. You can use PayPal or Square to set up long-term payments rather than having to accept a card swipe or direct transaction for everything you sell. Similar to other online payments you accept, these transactions operate online.
If you use this functionality for your merchant services, there are no additional costs for invoices generated using Square as opposed to PayPal. Simply the processing fees associated with using a card method will be your responsibility. Both PayPal and Square's feature sets are quite comparable.
Merchants may create personalized invoices for their digital transactions using Square's invoicing tool without the need for plugins or add-ons. You can include a logo, company information, and even files as attachments to the invoice.
Additionally, you can plan regular invoices that include terms of service and other information if you need to collect monthly payments from a customer.
Square allows you to add discounts and sales tax through your POS app. You can also include it if you wish to accept tips or donations in addition to fees. As a result, Square is one of the most varied invoicing processing providers. Even with client information taken directly from an existing customer database, small business owners can use current invoicing systems.
The option to request down payments on invoices and download contract templates are two more recent improvements to the Square experience.
For today's enterprises, PayPal's invoicing feature is also a useful choice. Your business's details and logo can be included in custom designs for your invoices.
There is also the ability to include terms and conditions, customer notes, and pictures. If necessary, PayPal will even let you leave a private note for yourself.
The most obvious distinction is the absence of an integrated customer database and a connected inventory between Square and PayPal. Additionally, you cannot keep a record of card swipe information.
But just like Square, PayPal can let you ask for deposits on invoices or allow for partial payments so that your clients may pay you back over time.
From the standpoint of virtual terminals, Square and PayPal are once more relatively comparable; the primary distinction is that PayPal's virtual Terminal costs $30 more each month. Instead of being a part of the regular POS, the Terminal is included with the Payments Pro package. However, Square's virtual Terminal is free and synchronizes with the rest of the Square environment without any issues.
Square vs PayPal: Extra Features
For businesses that need quick access to dependable merchant services and payment processing, Square and PayPal are both intriguing possibilities. You'll like the extensive feature sets provided by both suppliers, whether you're accepting contactless payments or internet purchases.
However, there are some instances where Square and PayPal stand apart from the competition. For instance, Square's developer tools are much more important than PayPal's developer tools. Although PayPal offers invoicing and subscription management, the developer marketplace has only a few products available. In contrast, Square provides ready-made APIs for back-office management, inventory tools, reporting, analytics, and online or in-app payments.
Additionally, both Square and PayPal provide merchant financing alternatives for companies who need a little more help finding the money for their new inventory, technology, and payment processing services. For businesses who qualify, funding options are provided via Square and PayPal. If you want to purchase a tap reader or cash drawer for your online store while keeping expenses down, it's important to remember that neither choice is probably the best.
Finally, to assist you in monitoring the performance of your business, Square and PayPal also provide access to sales records and analytics. By providing more information about your consumers and your inventory, Square again outperforms PayPal in this situation.
Add-ons and Integrations
Notably, there is another way—through integrations and add-ons—to increase the functionality now offered by both Square and PayPal.
Both PayPal and Square provide access to several integrations and add-ons. Instead of creating software on its own, PayPal has opted to collaborate with a variety of other best-in-class businesses. In contrast, Square focuses on serving as your go-to resource for almost all of your company's needs.
For assistance with sales and sales reporting, PayPal offers interfaces with services like Google, QuickBooks, eBay, and many others. In contrast, Square offers several add-ons for personnel management, marketing, loyalty programs, and even gift cards.
That is not to imply that Square doesn't work well with other integrations from third parties. There are still ways to link your account to POS, accounting, and eCommerce platforms, as well as to several other applications for invoicing, inventory control, accounting, and other tasks. The main distinction is that, if you choose, you can keep everything in your Square account.
While not as extensive as some alternatives like Stripe, Square's list of connectors is far more varied than PayPal overall. With PayPal, you will undoubtedly have access to a wide range of tools, but for those who require more flexibility and openness, Square is a lot better.
Square vs PayPal: Customer Service & Support
In the end, you will occasionally require customer support regardless of the payment processing option you use for your organization. Even if you choose a system that is simple to use, like PayPal or Square, there can still be times when you need extra help.
Unfortunately, not all businesses are as trustworthy as they should be regarding customer service and technical assistance. Regarding customer service and support, neither Square nor PayPal is likely to win any prizes. The products and services offered by both businesses are fairly simple.
Included in Square Customer Service Solutions are:
Help Center: Square's help centre is quite comprehensive. It covers a wide range of subjects, including how to open a Square account.
Social media: Square provides support via a YouTube channel and a Twitter feed. Additionally, posting to the Facebook page is an option.
Support via phone and email: Square only offers phone support when you have a code. Unfortunately, if your account is "unfairly" terminated, you won't be able to access that code. However, you should still receive a response to emails within 24 hours.
Community forum: By visiting the Square forum, you can also get advice from Square employees and users. It is a helpful tool when you are having trouble with Square features.
Solutions for PayPal Customer Service include:
The Home Hub: Through these topics' links to articles and FAQs, you can find the majority of your questions answered.
You can ask questions on Facebook and Twitter, two social media platforms. They don't always respond to you right away, though.
Phone and email: PayPal does offer phone support, though it isn't always very reliable. Fortunately, you should be able to find most of the solutions you require elsewhere.
Community forum: Much to Square, PayPal's community forum enables you to ask questions and receive answers from other users.
Which of Square and PayPal Should You Use?
So, between Square and PayPal, which should you choose?
Well, that depends entirely on your needs.
In general, Square is the greatest choice for individuals and companies looking for a cheap and straightforward solution to sell their goods everywhere, take any form of payment, and manage all they need in a centralized location. If you run a service business, run an online store, or operate a mobile pop-up shop in your community, you can utilize Square.
The best choice for anyone with an offline presence is unquestionably Square.
Square is the point-of-sale system you want if you want access to some of the greatest gear available. You'll have access to all the payment options you require to run a profitable business with your free Square profile, along with a vast array of tools for managing sales, inventory, and employees. Even a free credit card magstripe reader is available when you initially start.
But then again…
One of the most well-liked and alluring payment powerhouse options available is PayPal. You should consider PayPal as your online payment provider if you're seeking anything that will enable you to maximize the potential of your online store. Online shoppers adore having the PayPal payment option. Additionally, most eCommerce platforms you can use will work seamlessly with the secure system provided by PayPal.
If you need to, PayPal also allows you to venture far beyond online selling. For your mobile point of sale service, there is PayPal Here. For smaller businesses, it's definitely worth using, even though it's not as comprehensive as the kind of experience you get from Square. Virtual terminals and recurring payment options are also available through PayPal, although, unlike Square, both come with monthly fees.
The PayPal environment may be ideal for you if you sell products online and use an eCommerce platform to manage inventory and customer information. However, Square will always outperform PayPal if you want to combine your physical store and online sales.
What Alternatives Exist?
Some retailers see a lot of benefits in using PayPal. If you sell products online through various platforms like eBay and Etsy, your international clientele will appreciate the ease that PayPal provides. It's nice to have a robust platform that enables you to accept several payments on one account from channels worldwide. Instead, Square provides the broadest range of advantages for businesses that want to accept both offline and online payment methods.
In addition, Square doesn't charge monthly fees for features like recurring invoices and virtual terminals and provides more sophisticated features for business owners than PayPal. But if you don't want to utilize Square or PayPal, what do you do?
There are still choices, I suppose.
Some of our favourites are listed here.
Payline Data
Payline is a straightforward payment processor that provides mobile, in-person, and online transaction services. Payline is far more affordable and adaptable than PayPal for traditional retail businesses, making it ideal for in-store transactions. In addition, there is an interchange plus pricing structure, which means that different card types have different rates.
Pros 
Flexible pricing combined with interchange
Packages for in-store credit card processing
Lower fees for offline transactions
Support for mobile payments
Cons 
Available only in the US
It's challenging to predict your monthly costs
Not as effective as PayPal at eCommerce
Stripe
Another great option to Square and PayPal is Stripe. Many top retailers have swiftly adopted this innovative solution as their preferred ecommerce platform. For several years, Squarespace has been collaborating with this business. The Stripe payment processing system also offers access to the Shopify Payments system. For merchants, Stripe provides a complete all-in-one solution. This is the solution for you if you want streamlined simplicity and many amazing integrations with outside technologies.
Pros 
Recurring deposits into your bank account
Payment options include both mobile and online
Access to global business opportunities
Invest only what you need.
Real-time reporting assistance
Price transparency
Outstanding integrations
Cons 
The availability of money is slow.
Only a few countries offer merchant accounts
The added cost for cards from other countries
It's not as easy to use the interface as Square or PayPal.
Google Pay
The last option is Google Pay, which, although it's not as well-known as Square or PayPal, is gaining popularity. The Google Business solution with Google Wallet is a great option if you wish to accept debit and credit cards online. All users will find Google Pay to be quick, simple, and free to use. Google Pay makes it quick and easy to check out a variety of online retailers and retail locations.
Pros 
Uses a variety of payment methods
SCA security integrated
Receiving or sending money takes only a few moments.
None are necessary
Exemplary for microbusinesses
Cons 
Restricted accessibility
None of the Square-related back-end extras
There is no hardware available for offline use.