Reading Time:
13
minutes
If you've come this far, you've probably realized that migrating from Squarespace to Wix isn't as simple as it appears, especially for ecommerce stores.
While Squarespace and Wix are easy-to-use site builders and web hosts, they aren't exactly friends. Their ecosystems don't share a direct data transfer link, and they operate in very different ways.
Manually mapping Squarespace online store elements to the Wix platform is, of course, extremely difficult.
But, thankfully, it isn't entirely out of the question. Even technically inexperienced merchants can migrate their Squarespace stores to Wix in hours. And, it turns out, if you use the right tools, the entire process can be made much more accessible.
That is, after all, the topic of this article. You can think of it as the ultimate Squarespace to Wix ecommerce store migration guide because it walks you through a fully automated process of migrating online stores from Squarespace to Wix.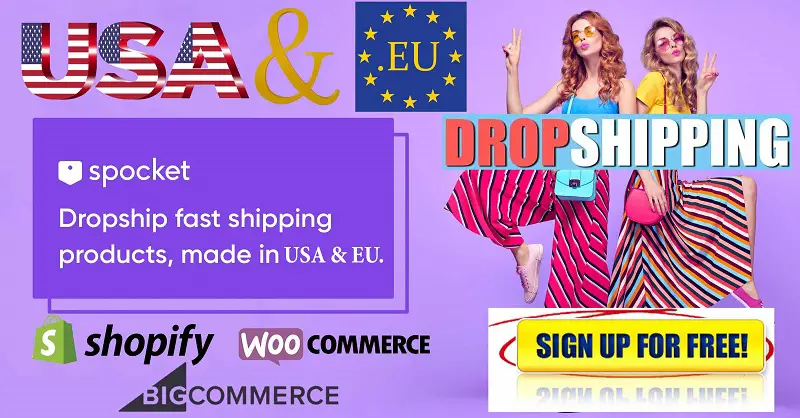 But first, let's look into this one pressing issue. Is migrating from Squarespace to Wix even worth it? Is it better for your ecommerce store to stick around for the long haul?
Is Squarespace To Wix Migration Worth The Trouble?
Without a doubt, Wix and Squarespace aren't the first ecommerce platforms that come to mind.
That isn't to say they cannot carry out the task. Instead, while Squarespace and Wix both offer a robust set of ecommerce features, they tend to cater to a much broader range of websites.
As a result, these aren't your typical ecommerce platforms, as we can all agree.
Instead, they're known for their website development and design skills.
Naturally, choosing between Wix and Squarespace can perplex typical online merchants. Both are all-in-one website builders with decent ecommerce features.
Isn't that to say that all SMBs should be okay with either of them?
Wrong. Although Wix and Squarespace have some similarities, they take a very different approaches to ecommerce.
Wix, for example, has proven to be an excellent platform for small businesses looking to quickly and easily launch their online stores. On the other hand, Squarespace appears to be tailored to creative-industry agencies and merchants.
When we dig deeper into their features, we'll see that Wix outperforms Squarespace on several ecommerce fronts. Wix manages to provide more payment gateways, SEO capabilities, and store management functionalities and provide a more straightforward and less technical web design system.
Not only that but there's more. Wix is also less expensive than Squarespace and has a more robust technical support system.
In the end, there's a lot to gain from switching from Squarespace to Wix stores. Or, to put it another way, you could say that the Squarespace to Wix migration is well worth the effort.
But, on the other hand, how much trouble are we talking about?
That depends on how you transfer your online store data to the two platforms. Here's a detailed breakdown of all the Squarespace to Wix migration methods to help you make the best decision…
Ecommerce Store Squarespace To Wix Migration Options
The unfortunate thing about Wix is that it does not offer website migration. So, if you were hoping for a free Squarespace to Wix migration, forget about it.
Moving a site from one Wix account to another is the only free transfer you can make. Otherwise, the decision to switch from Squarespace to Wix is entirely yours.
On a more positive note, you do have a variety of data transfer methods to choose from. We've categorized all of the options into three main approaches to making things easier for you:
Manual Squarespace To Wix Migration
Assisted Squarespace To Wix Migration
Automated Squarespace To Wix Migration
Manual Squarespace To Wix Migration
As you might have guessed, the manual Squarespace to Wix migration option entails doing everything by hand. Put another way; it's the physical, hand-operated method of transferring data from Squarespace to Wix.
After learning that Wix does not offer free migration from other platforms, this is probably the first option that comes to mind. Imagine copying data from your Squarespace online store and pasting it into your Wix store.
That's all right. Unfortunately, it isn't that simple.
The problem is that neither Squarespace nor Wix will provide you with a migration template for copying and embedding data from your online Store. To make matters worse, the platforms use different ecommerce frameworks to power their online stores. As a result, simply copying and pasting data from Squarespace to Wix stores will not work.
Instead, you'll need to study both platforms thoroughly, figure out how they work, and then systematically transfer your store data from Squarespace's directories.
Meanwhile, you'll need to customize your Wix elements to the last detail and restructure your data to match the Store's new location.
You're in for a rude awakening if you think you can do this with the standard Wix site builder. You can only use the builder to make a new site by customizing one of the default themes to look like your Squarespace store.
Otherwise, you'll have to go much more profound and get your hands dirty if you want to rework individual site elements and the entire ecommerce structure. In other words, you'll also have to tinker with the underlying code.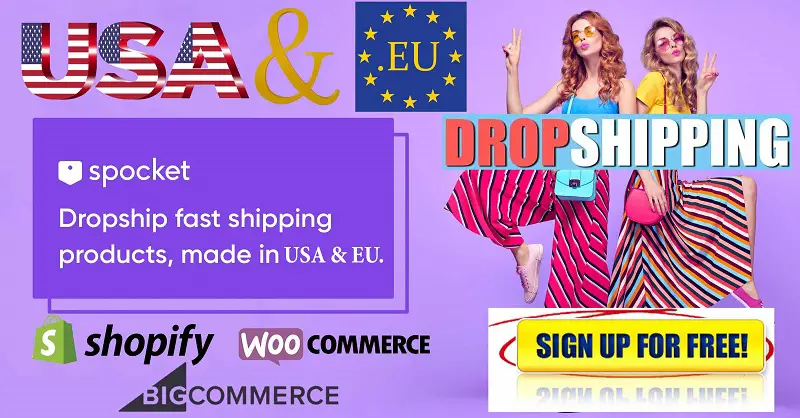 Overall, this is not a job for the common man. Only technically skilled merchants can afford to go through the manual Squarespace to Wix migration process.
However, they should take extra precautions while they're at it. Even the most straightforward site transfer is an intricately complicated process that even the slightest mistake can be jeopardized.
Assisted Squarespace To Wix Migration
The most reasonable option for merchants who lack the necessary technical skills is to seek alternatives from third parties. That's where help with Squarespace to Wix migration comes in handy.
In essence, a human-controlled approach to assisted Squarespace to Wix migration. Unlike the manual migration option, however, this one enlists the help of professionals. You hire an agency or an individual to help you migrate your Squarespace stores to Wix stores.
The advantage of this method is that real professionals handle everything. They are well-versed in what to do and how to do it efficiently.
However, it is not inexpensive. For an essential site transfer, ecommerce migration agencies typically charge hundreds to thousands of dollars.
Imagine forking over that much money to hand over all of your company's data to third parties for a manual data transfer process that could take days.
Automated Squarespace To Wix Migration
Another option for technically inexperienced merchants is an automated Squarespace to Wix migration. However, you entrust the entire process to a specialized migration tool rather than hiring an expert team.
The tool then takes over and transfers your store data for you automatically. As a result, you avoid the difficulties and risks of human-controlled migration procedures.
Now, it just so happens that we've tried out quite a few tools in the last few years. And when it comes to Squarespace to Wix migration, Cart2Cart has proven to be one of the best performers.
It's easy to find on the Wix App Market. Not only that but there's more. Wix, it turns out, recommends Cart2Cart as the official Wix store migration tool.
Overall, Cart2Cart is an ecommerce platform-specific automated site migration service. You can learn all about it in our in-depth Cart2Cart review, which covers almost everything you need to know about the software.
After that, let's talk about the features that distinguish Cart2Cart from the competition regarding Squarespace to Wix migration.
The Advantages of Migrating Your Online Store From Squarespace To Wix With Cart2Cart
Official Partnership With Wix
To begin with, Cart2Cart isn't just a Squarespace and Wix migration tool. It has established itself as a reliable but adaptable solution that works with over 85 different shopping cart platforms.
Cart2Cart allows you to migrate online stores between all-powerful ecommerce platforms seamlessly. You name it: WooCommerce, OpenCart, Shopify, BigCommerce, Magento, PrestaShop, 3DCart. As a result, you can rest assured that you're not dealing with a novice.
Cart2Cart has also announced a partnership with Wix. As a result, Wix-based migrations have an advantage over other services, resulting in a faster, smoother, and less expensive data transfer process.
Fully-Automated
Cart2Cart isn't one solution requiring users to export data from their stores before moving forward with the migration. Cart2Cart, on the other hand, is a fully automated solution that takes care of almost everything for you.
That is to say, in addition to reading the data from your Squarespace store, it will also map it to your Wix store automatically. The entire procedure is carried out systematically, with no human intervention.
All you have to do now is point Cart2Cart in the direction of your stores, and you're done. You can leave the rest to it once you've clicked the full-migration button.
User-Friendly
Cart2Cart's frontend is designed to keep things simple, even though it runs on a complicated AI framework. A full Squarespace to Wix migration is so simple that you won't need technical knowledge.
The system itself is in the form of an intuitive and user-friendly wizard that guides you through all of the pre-migration options with ease.
Enter your Store's information, select the store entities you want to migrate, pay for the service, and get started with your Squarespace to Wix migration.
Finally, you should be able to complete a full migration in about three steps. You'll be done in a few minutes at most.
While you wait, the system will begin the data transfer process.
Zero Downtime
Recognize it. During the migration, you should expect your site to be unavailable.
But here's the thing: While manual migration tweaks frequently result in downtime, Cart2Cart works differently.
It is specifically designed to run all data transfer tasks in the background without interfering with the leading stores. As a result, you can rely on it to keep your Squarespace website up and running without any service interruptions or downtime.
As a result, you should be able to continue running your business as usual during the Squarespace to Wix migration. You can also assist customers by serving them, processing orders, and facilitating transactions.
After your Wix site is up and running, you can begin redirecting all of your web traffic to the new Store.
24/7 Technical Support
Even though Cart2Cart's interface is highly user-friendly, it does not leave you to figure out everything on your own. A technical support team of migration experts will be by your side every step of the way.
Cart2Cart's technical support team is available 24 hours a day, 7 days a week, weekdays and weekends. So, if you run into any technical difficulties, you can quickly contact them by phone, email, or live chat. The best part is that they never go offline. It's entirely up to you.
Cost-Effectiveness
Based on these features alone, you'd think Cart2Cart would be more expensive than hiring a professional site migration expert. Furthermore, it is more accurate and less dangerous than human-controlled procedures.
Cart2Cart, on the other hand, emerges victorious even in the price war. Yes, it is significantly less expensive than hiring professionals.
While the latter option can cost hundreds of dollars, Cart2Cart rarely costs more than $100, depending on the amount of store data that needs to be transferred. If you're dealing with a simple site, migrating from Squarespace to Wix stores should cost less than $50.
Then it would help if you got this. During registration, you will not be obligated to pay for the service. Cart2Cart is so generous that they will not only give you a free account, but they will also set up your Squarespace to Wix migration for you.
Not only that but there's more. Cart2Cart also allows you to perform a free demo migration before the big one. Without paying anything, you can run as many demo instances as possible. Payment is only an issue if you decide to complete a full migration.
But the surprises don't stop there. You'll notice that Cart2Cart transfers data much faster than human-controlled procedures as you complete a full Squarespace to Wix migration.
Professional agencies typically take days to migrate Squarespace to Wix stores, even though its fully automated system could do so in minutes or hours.
Cart2Cart appears to be a great migration option for budget-conscious merchants.
With that said, allow me to walk you through the entire process of importing your Squarespace store to Wix using Cart2Cart.
How To Migrate Squarespace To Wix Stores With Cart2Cart (Step-by-Step Tutorial)
Pre-Migration Step: Set Up a Wix Store
You must first create a Wix site that will serve as your target store before we can begin using Cart2Cart.
If you're a Squarespace user, this should be a simple process. Begin by creating an account with a suitable business plan.
Wix offers three ecommerce packages: Business Basic for new businesses, Business Unlimited for established companies, and Business VIP for high-volume businesses.
You can immediately start working on the site after making your selection and creating an account.
You could go with a Wix Stores default template. However, it isn't mandatory. Wix allows you to add the Wix Stores functionality separately, so you can still use a standard template.
If that's the case, click the Add + button in the Editor menu to add Wix Stores.
After that, go to the Store and select Add to Site from the drop-down menu.
Wix will then add a new My Stores button on your Editor menu. You'll find a wide range of components for creating an online store here.
However, at this point, only concentrate on the essentials and ignore the advanced tools. Because complex customizations can lead to data migration errors, your target store should be as basic as possible.
Step 1: Get Cart2Cart up and running.
You can now install Cart2Cart and use the service after your Wix store runs.
There are two options here, as it turns out. You can use the Wix App Market to install the Cart2Cart Wix Migration module or use the main site version.
Creating a Cart2Cart account is simple and free, regardless of your choice.
All you have to do now is type in your personal information. You can also use your Google or Facebook account to create an account. It's up to you to make a decision.
When you're finished, Cart2Cart will take you to your user account, where you can set up your Squarespace to Wix migration options.
First, choose Squarespace as your source cart and Wix as your target cart.
Then, to launch the Cart2Cart migration wizard, press the Start Free Demo Now button.
Step 2: Enter Your Squarespace Source Cart Details
Your source cart is the focus of the first window of the migration wizard. It would help to point Cart2Cart to both your source cart and the corresponding source store.
So, from the Source Cart drop-down menu, select Squarespace.
In the Source Store URL input field, paste the URL of your Squarespace store.
Finally, enter the email address associated with your Squarespace admin account and the account password.
Cart2Cart should be able to connect to your Squarespace store and create a bridge to help with data transfer.
Step 3: Fill in the information about your Wix Target Cart
Cart2Cart will prompt you to repeat the procedure with your target cart details once you've finished the source cart information.
Cart2Cart, on the other hand, requires you to first install its Wix migration plugin on your Wix store before proceeding. If you don't have the module already, click the Install Plugin button after selecting Wix from the Target Cart list of options.
Cart2Cart will then take you to the Wix app store, where you should be able to install the plugin without difficulty. Cart2Cart will use this connection bridge to map data from the Squarespace store to the target cart.
Step 4: Determine which online store entities you want to migrate
When the target store is ready to go, click Next to proceed to the entity selection stage.
This is where you specify all of the data types you want to transfer from your Squarespace store to the Wix target store.
Coupons, Orders, Products, and Select All are the four main options you'll find.
To begin with, the terms "coupons" and "coupon code" refer to the name, "coupon code," and "discount amount," respectively.
Order Status, Order Products (Final Price, Name, SKU), SubTotal Price, Discount Price, Total Price, Customer Name, Email, Billing Address (First Name, Last Name, Company, Address 1, Address 2, Country, State, City, Zip Code), and Shipping Address, on the other hand, are usually accompanied by Order Status, Order Products (Final Price, Name, SKU), SubTotal Price, Discount Price, Total Price, Customer Name, Email, Billing Address (First Name, Last Name, Company (First Name, Last Name, Company, Address 1, Address 2, Country, State, City, Zip Code).
The Products group, which includes entities such as Name, SKU, Full Description, Status, Price, Product Image, Additional Images, Quantity, Weight, Options (Name, Price), Product Variants, and so on, is the last but not least (SKU, Weight, Quantity).
In the end, proceeding with all public entities is the best option. Cart2Cart can now migrate a Squarespace site to Wix in its entirety. You will be able to transfer your inventory information, the orders associated with it, and the customer list.
Step 5: Add More Migration Options
You can further customize your store migration process in this section.
Cart2Cart usually provides several free options, while others require a fee. Most shopping cart migrations on Cart2Cart follow this pattern.
However, things appear slightly different when migrating from Squarespace to Wix. As it turns out, Cart2Cart does not provide a wide range of options. Instead, there is only one more migration option: Clear current data on Target Store before Migration.
Cart2Cart will delete entities from your Wix target store before migrating it if you check this box. If you prefer to keep all of the data in your target store, you might want to leave it blank.
Step 6: Create a data map and try a free demo migration
Cart2Cart allows you to match the order statuses on your Squarespace source store to the corresponding variables on your Wix target store at this point. During the migration process, the system will apply these data links.
You don't have to wait until the migration is completed to see how things turn out. Instead, you could use the free demo migration feature to get a sense of what to expect from your Squarespace to Wix migration.
Leave the Skip Demo Migration checkbox unchecked and click the Start Free Demo Migration button to perform a free demo migration.
Cart2Cart will then transfer data from your Squarespace source store to the Wix target store.
But don't be fooled. The free demo migration does not transfer all of the entities that have been selected. It instead imports only a small number of entities. Just the bare minimum, you'll require to assess the type of Store you'll be opening.
On the other hand, the migration process should take longer than an hour. After that, you'll have a basic mini-version of Wix's anticipated target store.
You should consider not only the overall structure but also how it functions. Please pay close attention to how the entities are mapped out and connected.
You can proceed with the complete migration if everything meets your expectations.
However, if you're not happy with the results, you can change your data transfer options and run more demo migrations to see how the changes affect you. At the very least, Cart2Cart offers an unlimited number of free demo migrations.
Step 7: Complete the migration process
The complete migration is only recommended as a final step for store owners who are happy with the results of the demo migration.
Cart2Cart will invoice you for the Squarespace to Wix migration service before proceeding. And the price you pay is determined by the number of entities you want to migrate and the premium add-ons you choose to include in your overall package.
For example, you could purchase migration insurance to protect yourself from potential risks. In the event of a failed migration attempt, you should be able to remigrate your online Store for free.
Wait a minute, though. What makes you think that?
While Cart2Cart has proven to be dependable and stable time and time again, the same cannot be said for all other data transfer services. A technical error on Wix's or Squarespace's part, for example, could jeopardize the entire migration.
Overall, purchasing migration insurance is a good idea. Basic Migration Insurance will set you back only 9% more, Extended Migration Insurance will set you back 11% more, and Premium Migration Insurance will set you back 13% more.
After that, you can pay for the service and begin the Squarespace to Wix migration process.
Migrating Squarespace to Wix Stores should take only a few hours. The number of moving entities determines the amount of time required.
Small essential stores with few entities take the least amount of time, whereas large enterprise sites with many entities take much longer.
In the meantime, you can rest assured that Cart2Cart will not disrupt your business operations. As the data migration occurs in the background, everything is expected to run smoothly.
You can even close your Cart2Cart browser window and wait for an email notification once the process is finished.
The Finished Product
After Cart2Cart has completed its part and notified you, it's now up to you. The initial steps you take to secure your new Wix store will significantly impact the long-term success of your project.
For starters, you should go over everything in detail. Double-check everything, even the tiniest details, to ensure the Store runs smoothly. While you're at it, try out a few fake purchases to better understand what you're up against.