Reading Time:
5
minutes
Squarespace provides musicians with plenty of benefits. Their template collection offers a diverse range of designs that can help connect with fans, promote music and sell merchandise.
Your site features pages dedicated to CD sales and show promotion; plus it makes adding a blog easy so you can share performance recaps and other news with your audience.
Getting Started
No matter if you are just beginning or have been in the music business for some time, having a website to reach fans and sell songs is crucial for connecting with fans and selling music. Squarespace makes creating your online presence simple without needing coding or web design knowledge – we will demonstrate in this article how using a template tailored specifically towards musicians can create a professional-looking site quickly and effortlessly.
Before choosing your template on Squarespace's website, select one that best meets your needs. After making your selection, you will be asked to give a name to your site and enter some basic project information so they can recommend builds best suited for you – saving both time and reducing options that might otherwise overwhelm.
Most templates in this category share a similar design and offer essential functionality that allows musicians to share their music with fans. Musicians especially will appreciate being able to stream new releases directly or buy music directly from you; additionally audio blocks allow you to upload individual tracks or albums directly.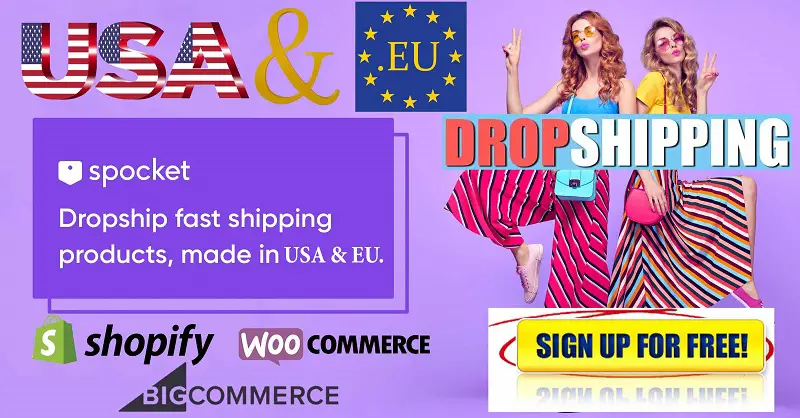 Some templates, like Jasonwild's template, take an unobtrusive approach to design that lets your music do all of the talking. This clean and contemporary site features an audio player on its homepage as well as links to important pages like press, tour and shop – with space provided on this homepage for adding photos that best capture the spirit of your band or artist.
Other templates, like the Kester template, feature more modern and playful aesthetics. It boasts an image-heavy layout which shows off your latest album covers while providing links to pages such as tour, store and bio. Plus, its animated background will surely draw in audiences!
You can add an online store to any of these templates if you plan on selling merchandise or digital downloads, though signing up for a Squarespace account will be required in order to do so.
Choosing a Template
If you're creating a website for an artist or band, selecting an elegant yet professional template is paramount to its success. Squarespace offers an assortment of stunning templates designed specifically to highlight music and brands – these templates come in all kinds of colors, designs and layouts to help meet all your specific needs.
Selecting the ideal template can be challenging, so it is key that you begin by having a clear understanding of what you would like your website to accomplish. When making your choice, think beyond aesthetics and consider how the website will help connect with fans, promote events, or sell merchandise.
Once you've selected a template, begin customizing it by adding text and images that reflect you personally as well as the music that inspires it. Next step? Adding audio using your website's built-in audio player. Finally, create a blog to post updates regarding events, songs and other relevant details.
Squarespace provides musicians with easy-to-use ecommerce tools that enable them to sell CDs, merchandise and tickets for shows online. Squarespace makes this process seamless!
Squarespace stands out as an exceptional website platform with its ability to integrate seamlessly with social media accounts and third-party platforms, enabling you to easily share content across a wider audience.
Musicians require unique features for their websites, such as built-in players and subscription services, which may not always be top of mind for website coders and template designers. To meet this need, Squarespace has developed templates designed specifically for musicians.
Waverly template is ideal for emerging musicians looking to build a website that showcases their music and style. The design is modern yet clean, featuring a full-width image on the homepage that immediately draws visitors' eyes to it. Furthermore, this responsive template makes navigation across devices simple.
Adding Content
As you build your website with Squarespace, its content blocks can help you craft an experience like no other online. They're easy to use and come in various styles that make customizing the look and feel easy; alternatively, advanced editors allow for direct editing of HTML/CSS code if your needs require further refinement.
Nearly 60% of Internet traffic originates on mobile devices, making Squarespace templates suitable for viewing across all screen sizes and making it easy for fans to listen to your music on-the-go and stay informed of any performances or releases that you might be hosting.
Musicians need a dedicated page to showcase their latest releases and performances, which can easily be created using Squarespace's template builder. They should feature a player where visitors can stream tracks or download album art; additionally, musicians should include links to social media pages as well as an email sign-up form so their fans can be updated about tour dates or performance recaps.
Musicians looking to attract industry interest require an Electronic Press Kit (EPK). Squarespace EPK makes this task straightforward by making it simple to add bio, photos, videos and tour dates directly onto their site – providing booking agents with a full view of your skills and achievements as part of creating a successful musical career.
Many of the best Squarespace templates for musicians were actually created by musicians themselves. Violinist Maria Aria developed her Aria template, featuring a black background complemented by one main photo or video background, with links to features like bio, music, and tour dates. Launching and expanding this site quickly makes this an excellent solution for musicians looking to quickly build an online presence.
Squarespace provides musicians who wish to expand their online presence with several templates that cater specifically to musicians, such as its 7.1 template family with cover pages that allow artists to upload personal photography and albums directly from Squarespace's template library. Furthermore, older 7.0 templates can be customized with audio blocks allowing uploading/streaming individual tracks or entire albums – this feature is open and available to all users and can be utilized on any page.
Adding Music
Many musicians utilize their websites as a way of sharing music and connecting with fans, blogging or selling merchandise online. To make your music easier for people to find online, keyword optimization will make searching engines such as Google more likely to index it successfully. To start this process off right, review what keywords your audience is searching for to identify those that best describe your music genre and select those.
Squarespace makes it simple and efficient to integrate audio files and videos onto your website, whether from your personal computer or through third-party services such as SoundCloud. Furthermore, a background soundtrack can add atmosphere or highlight specific pieces of content on your page.
Create an audio player on your website using either Audio Blocks or custom HTML code, enabling visitors to listen to your music at will while controlling volume levels. Furthermore, create a form allowing fans to sign up for your email list so you can share performance recaps or announcements easily with them.
Another handy feature for musicians is Squarespace's Electronic Press Kit (EPK) creator tool, which enables them to provide potential industry contacts with information about their band or musical project, including biographies, photos, press releases and audio/video samples. Squarespace offers visually pleasing templates which are ideal for creating EPKs; additionally you can add an online store where merchandise or downloads can be sold directly through Squarespace.
Squarespace offers templates tailored specifically to musicians – singer-songwriters, guitarists and pianists alike can use Kester template. Specifically tailored for musicians' use with its vibrant colors and square picture icons that enlarge upon click to provide more information, it features clean professional design along with built-in SoundCloud player making it the ideal option for up-and-coming musicians.
Jasonwild template provides another excellent option, enabling your music to do its own advertising. The eye-catching header image draws visitors' attention, while music, tour, and store sections on the homepage remain easily navigable without overshadowing your main photo.