Reading Time:
4
minutes
Are you looking to create a unique and customized online store that stands out from the rest? Look no further than Shopify's Brooklyn theme. This popular theme offers endless possibilities for customization, allowing you to create a personalized shopping experience for your customers.
In this blog post, we'll take you through the steps of customizing your Brooklyn theme and showcase how easy it is to make your online shop truly one-of-a-kind. Let's get started!
Step One: Choose Your Colors
When it comes to customizing your Shopify Brooklyn theme, choosing the right color scheme is essential. Your choice of colors can have a significant impact on how customers perceive your store and whether they are drawn to explore further. The good news is that with the Brooklyn theme, you have plenty of options for selecting colors that fit your brand.

The first thing you should consider when choosing colors is your overall branding strategy. Think about the message you want to convey to customers and what emotions you want them to associate with your brand. Do you want a bold and lively aesthetic or something more subdued and minimalist? Once you've determined this, start exploring different color combinations that fit within those parameters.

One helpful tool in choosing colors for your Shopify store is the Color Picker feature included in the customization panel. This allows you to select specific hues from a color wheel or enter hex codes if you already know which shades match your branding.

Remember also not be too bold with contrasting colours as it may strain customer's eyes while browsing through products thus driving them away from purchasing anything from our online shop.
Take some time to experiment with various palettes until you find one that feels just right for representing your brand visually. With a little effort, selecting an eye-catching and effective color scheme can help take your Shopify store's design to the next level!
Step Two: Customize Your Homepage
Your homepage is the face of your online store, and it needs to be attractive and user-friendly. Customizing your Shopify Brooklyn theme's homepage can help you create a unique brand identity for your business. Here are some tips on how to customize your homepage:

1) Choose an appealing banner image that showcases what your store sells or represents.

2) Use high-quality images that reflect the essence of your brand.

3) Add featured collections or products to grab attention at first glance.

4) Create informative sections where customers can easily find information about shipping, returns, and customer service policies.

5) Highlight any promotions or discounts that you're offering so visitors are encouraged to make purchases right away.

6) Make sure all buttons and links work correctly by testing them before publishing changes to live site.

By following these simple steps, you can turn a basic Shopify Brooklyn theme into a customized online storefront that will attract more visitors and convert them into loyal customers.
Step Three: Add Your Logo
Adding your logo is an essential step in customizing your Shopify Brooklyn theme. Your logo represents your brand and helps customers recognize it easily. Here's how to add your logo:

1. Go to the 'Theme Settings' section of your Shopify dashboard.
2. Click on 'Header' and scroll down until you find the 'Logo Image' option.
3. Click on 'Select image,' choose the file from your computer, and upload it.
4. Adjust the size of the logo by dragging the slider left or right.

Make sure that you use a high-quality image for your logo so that it looks good on different devices. You can also use a transparent background for better integration with other design elements.

Once you've uploaded your logo, make sure to preview how it looks on both desktop and mobile versions of your website before publishing any changes.

Adding a personalized touch like a unique brand identity will help establish customer trust while making it easier for them to navigate through pages quickly without confusion or frustration!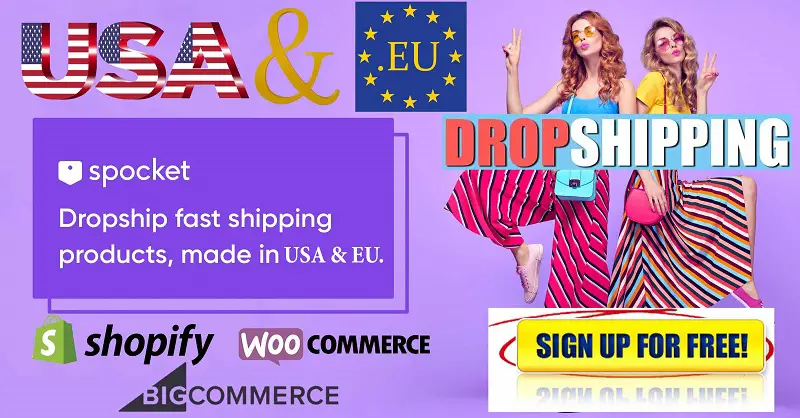 Step Four: Change the Fonts
Changing your font can have a significant impact on the overall look and feel of your Shopify Brooklyn theme. It's an easy way to add a personal touch and make your website stand out from the competition. Here are some tips for changing your fonts:

1. Choose Your Font Wisely
When it comes to choosing a font, there are many options available. However, not all fonts work well with every type of content or design style. Be sure to choose a font that is legible and matches the tone of your brand.

2. Consider Different Styles
Different styles of fonts convey different emotions and personalities to visitors who view them on their screens. Serif fonts tend to be more traditional, while sans-serif fonts offer a modern look and feel.
3. Keep it Simple
While it may be tempting to use multiple different types of fonts throughout your website, using too many can actually detract from its overall appearance by making it appear chaotic or unprofessional.

4. Test Before Implementing Changes
Before making any changes permanent, take time to test how they will appear across various devices and screen sizes.

By following these tips when changing your Shopify Brooklyn theme's fonts, you'll be able to create an engaging user experience that reflects both yourself as well as your brand personality!
Conclusion
Customizing your Shopify Brooklyn theme can be a fun and exciting process. With the ease of use and flexibility that comes with the platform, you can create a unique online store that's tailored to your brand. By following these simple steps – choosing your colors, customizing your homepage, adding your logo, and changing the fonts – you'll have everything you need to make your online store stand out from the crowd.

Remember, when it comes to creating an effective e-commerce website design, it's all about finding balance between aesthetics and functionality. So don't be afraid to experiment with different elements until you find what works best for you.

By taking advantage of Shopify's wide range of customization options available through its powerful Brooklyn theme editor toolset, there is virtually no limit to what kind of look or feel you can achieve for your online store. So go ahead and get started today!