Reading Time:
4
minutes
Sunrise Wholesale Overview
It's easy to get into the fast-paced world e-commerce. All you have to do is choose the right wholesale dropshipping business to handle your worries. Another important aspect is a good profit margin. How about product listing? If you are a dropshipping company, this should be easy. This review will cover Sunrise Wholesale Merchandise. Drop shipping is a way to achieve financial freedom.
Do you want to learn more about Sunrise Wholesale Merchandise dropshipping? Are you curious to learn if this is a legitimate business or a fraud? Are you fed up with drop shipping companies who fail to fulfill orders?
If you answered yes, then you can gain a lot from the review. Continue reading to learn all you need to make an informed decision.
Sunrise Wholesale Merchandise assists other dropshippers in setting up their dropshipping businesses.
The company was founded in 1999 and has since grown to be one of the most popular dropshipping platforms in the ecommerce community.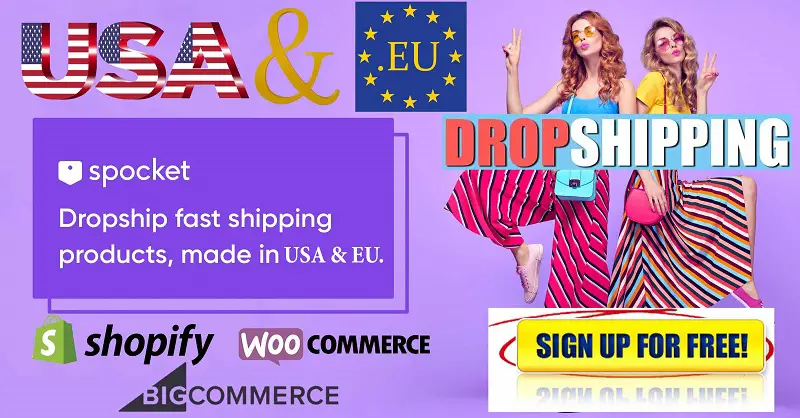 Sunrise Wholesale Merchandise offers products in over 20 categories, including accessories, electronics, home decor and security.
Sign up for the 7-day trial to get started on your journey as a dropshipper.
What is Sunrise Wholesale?
Sunrise Wholesale Merchandise ships products directly to customers once an order has been placed through your website or on marketplaces such as Amazon and eBay.
There is no need to maintain inventory. After an order has been received, the company fulfills it immediately.
There are more than 15,000 products you can sell. You don't have to worry about product returns or refunds because this is all handled automatically.
Sunrise Wholesale Merchandise Benefits
Sunrise Wholesale Merchandise offers discounts on merchandise, but there are also benefits.
1. Shopify and BigCommerce integration – With just one click, you can upload multiple items directly to your Shopify or BigCommerce stores. The app automatically syncs and informs you when there are any price or quantity changes.
2. Market listing tool – It's easy to create an Amazon or eBay listing using the Sunrise Wholesale website. Click on any product to do this. Simply choose the product category you want, as well as shipping and pricing options. Images and descriptions of products are automatically uploaded.
3. Inventory alert – When your stock levels start to drop, you will receive an email alert.
4. Stock feeds – Whether you sell on a marketplace, or own a store, Sunrise Wholesale allows you to upload all your products after downloading them in XML and CSV formats.
Sunrise Wholesale Competitors
SkuGrid, an inventory management software that makes it easy to dropship or manage any type of ecommerce business, is a great tool. SkuGrid is easy to use, customizable, and offers many cool features that can help you grow your business. SkuGrid provides automatic inventory tracking that tracks your stock so you can know when it is time to replenish.
The legit platform allows you to showcase your inventory in a captivating way thanks to a unique customization. SkuGrid dropshipping allows you to sell directly to customers through your Shopify shop or website. You can offer unlimited product options so customers can select exactly what they need before placing their order.
Spreadr, an amazon affiliate and dropshipping app, can help you discover profitable products you can sell on Amazon or eBay. Spreadr helps you manage your inventory, track sales, and connect your store to marketplaces. Small businesses and entrepreneurs looking to start their own online businesses can use the application for free. Your storefront can be customized without having to use HTML, CSS, or Javascript.
Spreadr offers Business owners a WooCommerce Companion app that allows them to manage product images, listing placements, payout tracking, and product listing. You can connect to multiple marketplaces, then select the one where you want to sell your products. After the store has been created, the user can create listings on Amazon and eBay. The user can also set up a payment option, an email alert for listings, as well as manage order fulfillment options. You can manage your products, create shipping labels, integrate support, track custom links, import products and many other features.
DropCommerce is a dropshipping platform that offers thousands of products, high-quality shipping, and excellent customer service. DropCommerce allows you to sell products online without the need to fulfil orders, store products or maintain inventory. DropCommerce offers an automated way to set up your store, integrate shipping and customer services, and create payment providers. Wholesalers can sell any dropshipping products purchased through the platform. Retailing allows customers to place orders and ships them.
DropCommerce makes it easy for product retailers to sell online. DropCommerce does not require them to store or purchase inventory. DropCommerce ships products directly to their customers. You can customize your receipts to make your products stand out. DropCommerce is a trusted platform for Dropshipping. It offers rich methodologies, inventory management, easy seller set-up, and many other features.
uDroppy, an all-in-one ecommerce and dropshipping platform, is an automated system that allows you to start, optimize, scale and manage your ecommerce brand. You will also get exceptional outputs at the end. Anyone can create an online shop with this service. uDroppy is a specialist in finding manufacturers, fulfillment centers, shipping carriers, and other services worldwide.
uDroppy will assist you at every stage of the process so that you can concentrate on building your brand and managing it effectively. This guide will help you get started if you're new to e-commerce. uDroppy's has been busy helping e-commerce brands to get easy access to fulfillment centers and shipping companies worldwide. uDroppy not only helps you find suppliers but also gives you real-time visibility into your supply chain. You have many options, including the ability to connect your online store, import products, optimize your operations, private labelling, customization, local warehouses, and complete integration support.