Reading Time:
6
minutes
You've probably considered affiliate marketing if you're an online business trying to reach a wider audience.
Affiliate marketing is a great way to get existing customers and influencers in your niche to tell their friends and followers about your product.
The concept is straightforward: each affiliate receives a unique link to your products. Then, when a sale is made through that link, they are paid a commission.
Setting up an affiliate marketing program and keeping track of these links, on the other hand, necessitates using a simple software solution. As a result, affiliate marketing is now a standard feature in many marketing suites. Today, however, we're looking at a solely dedicated platform to this practice.
Tapfiliate is a platform that allows you to build, manage, and optimize affiliate networks to increase sales. Curious?
In this post, we've covered all you need to know about Tapfiliate. So let's take a closer look…
What Is Tapfiliate All About?
Tapfiliate exists to assist marketers in developing, organizing, and optimizing affiliate marketing campaigns, as we've just mentioned. You may also use it to automate affiliate marketing chores like affiliate tracking, commission payouts, and more.
You can create entire affiliate programs under your brand with Tapfiliate and integrate them with various marketing tools to incentivize affiliates. You'll have everything you need to set the goals for your affiliates, recruit new affiliates, and onboard them into your program.
In terms of affiliate marketing, Tapfiliate makes it simple to: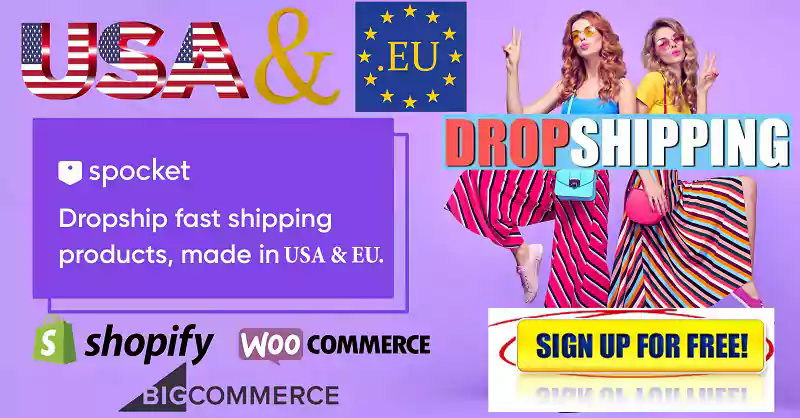 Check out how much money they've made.
Please take a look at the commission rate they're paying.
With built-in reporting tools, you can keep track of their progress.
Over 200 companies have already adopted the software, including big names like Sendinblue, Degiro, and Selz.
Tapfiliate is a simple program to set up. It works with more than 30 of the most popular eCommerce and marketing websites and platforms. So if you already have an online store, there's a good chance Tapfiliate will work in tandem with it.
What are the Key Features of Tapfiliate?
Now that we've covered the fundamentals, let's dig into Tapfiliate's core features:
Make An Affiliate Program That Is Fully Branded
You can create your white-labeled affiliate program with Tapfiliate. In other words, the Tapfilliate logo is nowhere to be found. Instead, you can personalize your affiliate website with your logo. Customizing your affiliate's dashboards to match your brand and personalizing communications with your flair are examples of this.
Sign-up fields and payouts can be customized.
The sign-up form used to register new affiliates can be customized. This involves deciding what information you'll collect and how the form will appear. Tapfiliate also supports six languages, allowing your international affiliates to feel at ease.
These are the following:
English
French
German
Spanish
Dutch
Portuguese
A Diverse Range of Reward Possibilities
It's simple to entice affiliates with different reward structures and higher-tier commissions. You can, for example, give affiliates performance bonuses after they reach a certain number of sales. Affiliates can then access their dashboard to check on their goals and progress. In addition, they can see how many sales they need to make to qualify for a performance bonus or higher commission rates.
You can structure these awards however you want – they could be based on the number of products sold or the overall sales value. It's entirely up to you! You can even temporarily increase commission rates to celebrate more commercial seasons, such as Christmas.
You also have complete control over whether you award one-time commissions per sale (as is typically the case with e-Commerce sales) or monthly commissions for subscriptions/SaaS sales. Whether you set a fixed or percentage commission and define commissions per category or product is entirely up to you.
The majority of your affiliate tasks can be automated
Zapier makes it simple to automate your workflows, such as commission approval and payment distribution, by sending out triggered emails, webhooks, and automations.
Affiliate Onboarding Made Simple
There's no need to waste time onboarding affiliates. Instead, they're taken straight to their dashboard after signing up for your affiliate program. They'll find their unique tracking links for the products they'd like to recommend to others in this section. You can also provide marketing materials and set goals for them to track if you want.
Furthermore, new users are greeted by an Orbit button, which highlights the dashboard's key features and tools. As a result, your affiliate's dashboard should be self-explanatory in most circumstances. As a result, affiliate queries are less likely to overwhelm you and your team.
Reporting for Advanced Affiliates
In your dashboard, you can quickly build and track affiliate campaigns and study sophisticated reports. For example, you can check how many clicks, views, conversions, and conversations your campaign received in this section. You can also look at a specific date or a timeline over a week, month, or year.
Furthermore, you can observe how popular your show was in various countries. Last but not least, you can refine your search by selecting specific affiliates or programs, as well as adding other criteria to refine your results.
Integrations
Tapfiliate integrates with various prominent eCommerce and marketing platforms, as we discussed earlier. This is critical if you want your new affiliate program to fit into your existing workflow. Here are just a few of the 37 simple copy/paste connections available: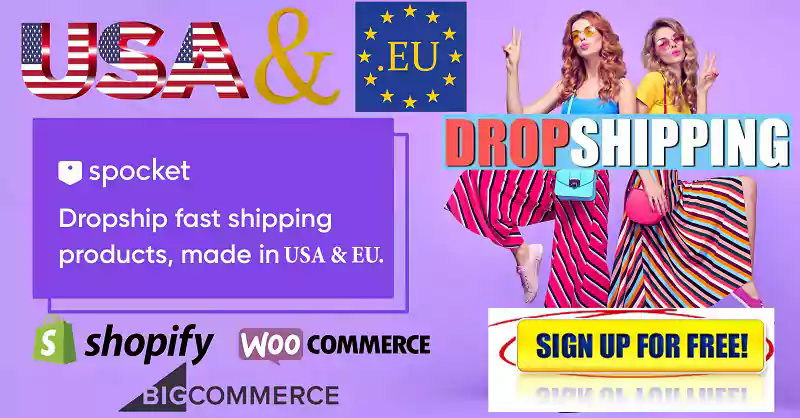 Shopify
Squarespace
WordPress
WooCommerce
Stripe
PayPal
SendOwl
Magento
Weebly
3dcart
Prestashop
Teachable
Mailchimp
Tapfiliate also integrates with Zapier, which allows you to access hundreds of thousands of other integrations with just a tiny API knowledge.
How Much Does It Cost?
Tapfiliate offers a 14-day free trial of any of its plans. After that, you must choose between the Pro and Essential plans (both are paid monthly).
The monthly cost of the Essential plan is $89 per month. There are no transaction fees, and real-time reporting is available. In addition, you may establish commissions based on affiliate groups, items, and categories and automate operations with webhooks and Zapier.
On the other hand, the Pro plan costs $149 per month. You get everything in the Essential program plus the ability to share your dashboard with up to five team members and set bonus incentives to increase affiliate engagement. You'll also get your domain and the ability to customize the onboarding fields for new affiliates.
There's also a solution for businesses. To get a price on this, you'll need to contact their sales department. The Enterprise plan adds custom verbiage, premium support, a customer support manager, and single sign-on (SSO) access to the Pro plan.
Customer Support
You can look through Tapfiliate's self-help manual if you need assistance accessing its features. You'll find answers to frequently asked questions as well as guides to Tapfiliate's various features, integrations, and workflows here. To obtain a more in-depth tour of the platform, sign up for a webinar demo.
The website also has a live chat feature. When an issue arises, and you cannot locate a helpful article, this is best to contact the team.
There isn't any phone support, unfortunately. Sending an email or waiting for a chat representative to respond are your only options. Unfortunately, they also only assist in English. Tapfiliate, on the other hand, claims to have a 93 percent customer satisfaction rate due to their short turnaround times.
The Pros and Cons
Let's analyze the software's most notable advantages and disadvantages for a fast reminder of everything we've learnt.
Tapfiliate Pros:
The commission structure is quite adaptable. Creating separate commissions for affiliates, items, and tiers is simple.
You can give bonuses to affiliates who meet their goals.
You don't have to do anything because affiliates are automatically onboarded.
Integrating with Zapier or an automated marketing platform can help you automate your workflows.
Tapfiliate is compatible with all major e-commerce platforms.
You can create a seamless, branded experience for your brand ambassadors by white-labeling your affiliate network.
You may use the robust reporting features built into the platform to keep track of your top-performing campaigns and affiliates.
A clean and intuitive interface benefits both you and your affiliates.
Tapfiliate Cons:
Because many of Tapfiliate's integrations rely on webhooks and Zapier, a basic understanding of API is still required.
Tapfiliate Frequently Asked Questions
Finally, let's wrap up our review by responding to some of the most often asked questions about Tapfiliate:
Is it possible to switch from another affiliate marketing platform to Tapfiliate?
You may import affiliates using Tapfiliate. This is best done after you've set up and configured Tapfiliate to your satisfaction and verified that all integrations are working. Then, using a CSV file including your affiliates' first name, last name, and email address, you may import them. After that, you can invite your previous affiliates to join your new program. Finally, due to the import, previously listed affiliates are automatically approved!
However, you won't import old conversion histories or other tracking data from previous platforms, so export and save them for your records.
Is a money-back guarantee available?
On top of the 14-day free trial, Tapfiliate offers a 30-day money-back guarantee!
You can opt out and get your money back if you're still not convinced after using the software for a month.
Is Tapfiliate compliant with the General Data Protection Regulation (GDPR)?
Assume you're working with European affiliates. In that situation, your program must adhere to current data privacy standards, such as GDPR. Tapfiliate, fortunately, is GDPR compliant.
Who Should Use It?
Because of the cost, Tapfiliate may not be suited for new freelancers or small businesses. Instead, it's advisable for people with an active following to use this platform to assure a return on investment. As a result, Tapfiliate is best suited to well-known eCommerce retailers who want to broaden their reach.
Our Final Verdict on Tapfiliate
In a nutshell, Tapfiliate is an affiliate marketing platform with many features. However, its success comes from excelling at what it does best: allowing users to create a highly personalized affiliate experience using branded content and a white-labeled interface. Not to mention customizing targets, goals, and commission tiers.
It's simple to enroll and engage new affiliates because of this customizability. The concept is straightforward, and the entire platform is simple to navigate for both you and your affiliates.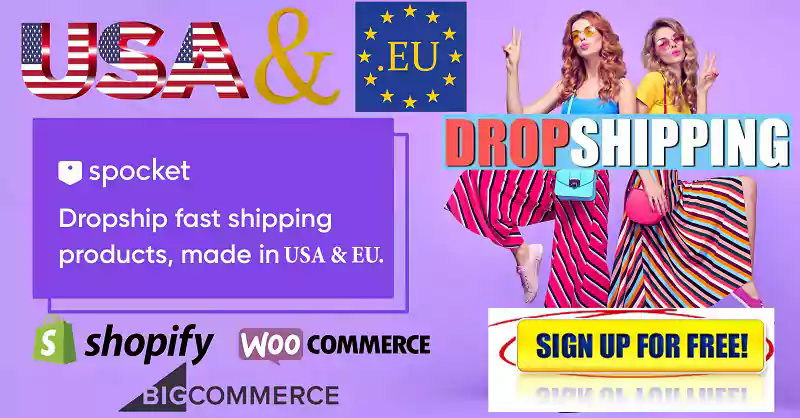 While the platform's cost is a tad high, we believe it's worth it for growing online stores willing to increase their marketing efforts. However, solopreneurs and small businesses may want to avoid the price tag first. Instead, businesses could better combine affiliate marketing elements with other marketing solutions.