Reading Time:
6
minutes
This article will highlight the top Chinese trading companies that can boost your sales without having to spend a dime on marketing.
I can help you to find the best Chinese trading company partner.
What is a Trading Company?
A trading company is one that links buyers and sellers in the same country, or from different countries. A trading company can also be called a middleman between wholesale suppliers/retailers and manufacturers.
Trade companies are experts on import and export regulations, procedures and rules. They deal with several manufacturing companies to maximize their sales. They create their own marketing networks and identify products.
To create a large number of China trading partners, the trading companies employ sales agents in domestic and international markets to promote their brands and solicit orders.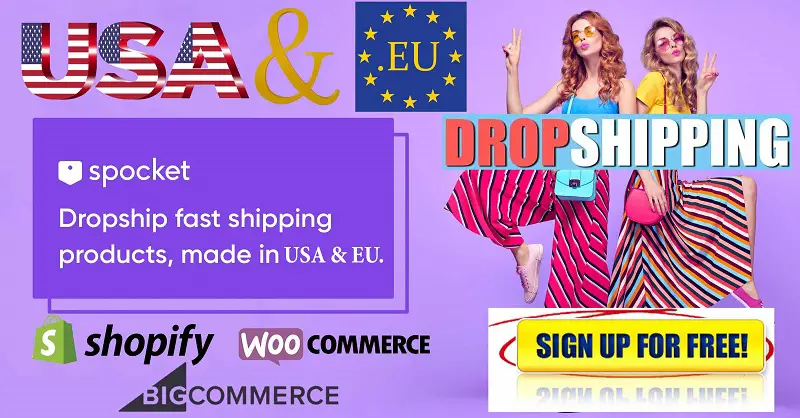 Why Chinese Trading Companies Are Worth Your Attention
There are many benefits to buying from Chinese trading companies. Wholesale suppliers and retailers don't know the manufacturers because trading companies are constantly at their doors to check the movement of their products.
There are many reasons to buy from them.
i. Trading companies are better at understanding customers than manufacturers and therefore have a greater chance of selling the right products in that area.
ii. They offer better customer service than factories. They are better at serving their customers, even though it is more difficult to establish markets.
iii. iii. Most Chinese trading companies will sell to small manufacturers who don't have the resources or expertise to export their products. These manufacturers are often low-priced, which is a direct advantage that can be passed on to you.
iv. iv. Trading companies, which buy large quantities and then sell according to customer requirements, make this easier.
V. Trading companies promote products they supply that factories don't. They must promote their products and show their worth to customers in order to sell their products.
15 Top Chinese Trading Companies
1. Zhejiang Willing Foreign Trading Company Limited
Zhejiang Willing Foreign Trading Company was registered in July 1999. It has a capital amount of 27.581 millions Yuan. They have 66 employees and export to 70 countries. They have at least 200 products.
It is internationally known for being one of the most trusted Chinese trading partners. It is because of their mutual reciprocity, mutual benefit and superior quality service.
Imported and exported main products include: instant noodles, tea and boiled bamboo shoots.
2. Yiwu Trading Company
This company is a Chinese trading firm that has its headquarters in the United Kingdom. It helps businesses import valuable and unique products from China. Its main offices can be found in Gateshead (Northern England), and Yiwu China. This company offers a wide range of services that are tailored to each customer's specific needs.
Their experienced team can import for small and large companies. They are responsible for identifying products, negotiating prices and transporting the goods to their destination.
They have a global network of transport solutions thanks to their extensive experience in the business. This allows them to quickly deliver the goods of their customers safely and without any delays.
3. Soto Imports
This company is a great choice if you're looking for a Chinese trading firm that can establish markets for any product. The company believes that every product is valuable and the Chinese market is worth billions of dollars.
They strive to provide personalized and efficient service to their clients. They have access to many overseas markets that continue to expand on a daily base. Soto Imports manages trade worth millions of dollars each month, in addition to their trading activities.
Soto Imports is a company that has more than 10 years of experience in importing and exporting products to many countries. This company imports a variety of products including consumer wholesale products, electronic products and cleaning supplies.
4. Cheung's Trading Company
Cheung's trading business is a Chinese family-owned company that opened its doors in Windsor in 1985. It began as a small wholesaler for Chinese health food products. It is currently one of the largest health food stores in South Ontario. It has customers in the USA, Canada, Europe, and Mexico.
This company has many sales representatives in different markets, which will increase your chances of double-dipping. It is rare for companies to engage in medical and nutritional supplement sales, which makes it highly trusted.
The majority of imported products include arthritis and pain products, diabetes products and energy and immune products.
5. Tai Yick Trading Company
Family-owned business, this company has been around for more than 50 years. Normal orders arrive within 5-7 business days. In the event of damage, or any other reason, items should be returned no later than 10 working days.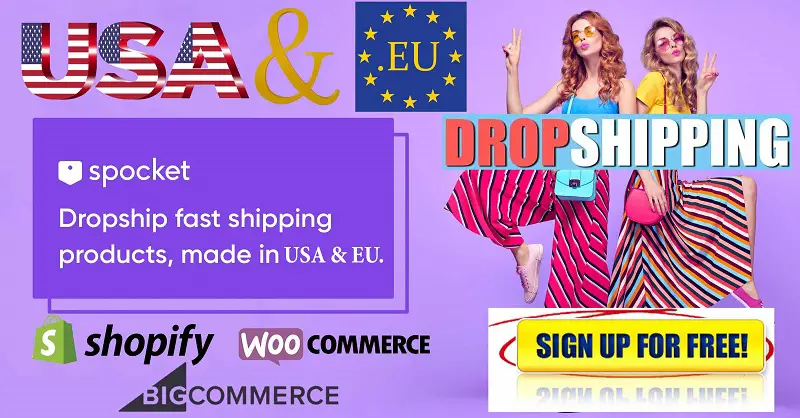 Tai Yick specializes at importing fine ceramic figurines such as Buddha, 3 wise men, and dragons from Shiwan (Mainland China). This firm offers the best prices in town for most of its products. Some products are hand-painted in multicolour, while others are beautifully designed in monochrome.
You will find ceramic items such as pots and jars, bowls and dishes in their stores.
6. Nanjing Maxfit Trading Company Ltd
Maxfit Trading was founded in 2016 to be an import and export specialist. The headquarters of Maxfit Trading are located in Nanjing. They aim to provide service beyond expectations, and they always seek co-benefits. They can deal with all types of products in and outbound to their country.
They aim to assist overseas producers by connecting with China trading partners. This will also allow Chinese manufacturers to sell their products internationally. Maxfit helps international buyers locate the best manufactures in China, and also assists them with their product exporting and import.
They search for buyers from all over the world to establish a large market and then integrate them into their supply chains.
7. Nexfar Trading Company
Nexfar ltd, a trading company, serves a few specialized purposes. Nexfar is used by many Chinese pharmaceutical companies to sell their products internationally. Nexfar offers a large selection of APIs made in China by top companies from developed countries.
They help people set up and grow businesses in China because of their market knowledge and expertise. Nexfar assists in the importation of pharmaceutical raw materials and the exporting of finished products.
They are primarily focused on pharmaceutical ingredients, excipients and raw material.
8. Beijing Chaopi Trading Company
Beijing CP Commercial & Trading Co. Ltd. was established in 1987. It has a registered capital amount of 500 million Yuan. It boasts a network of over 20,000 retailers in Beijing and the surrounding areas. They are available to assist customers with any product or service they require.
They act as both a wholesaler or brand agent and supply exclusive stores, shopping malls and hypermarkets. Chaopi has 30 subsidiaries to cater for all of these China trading partners. 17 of them are located in Beijing, where the business is more saturated.
The company has 300 GPS-enabled vans that can be used to transport them, which are dispatched using computers.
9. Young &Young Trading Company
This company is one of the oldest Chinese trading companies, with more than 53 years of experience serving its Asian customers as well as others around the world. They specialize in the import and wholesaling consumer products to any market in Asia or Canada.
They serve food distributors, retail shops, food manufacturers, and food service centers. Their warehouses currently hold more than 800 items.
The majority of the products come from Indonesia, Japan and Malaysia, China, Hong Kong. Taiwan. Thailand.
10. EL-Hashem Trading Group Co. Ltd
It was established in Hong Kong in November 2009 as a private limited business. It is a well-known import and export company that deals with machinery and chemicals in China.
They have a team of qualified quality controllers who ensure that the products they supply are top-quality. They trade in chemical raw materials, agricultural products and computer parts.
11. Xiamen ITG Group
Founded in 1980, Xiamen is a ITG Holding subsidiary. It is a state-owned company and was featured in the Top 100 China-listed businesses. Many traders have started to import from them since it was listed on the stock exchange.
They are experts in three main areas. They specialize in three broad areas: supply chain management, real-estate operations, and financial services.
12. Orient International Enterprise Ltd
In 1984, Oriental International Enterprise Ltd was founded and later listed on the Shanghai stock exchange. OIE was initially established to supply a supply chain for garment and textile import and export. It is currently the largest exporter of garments and textiles in China.
It has expanded its current business to include international shipping and agency, the importation of medical equipment, IT goods, customs, and declarations for commodity inspection.
13. MrSourcing
MrSourcing, a company that specializes in purchasing products from China, has been doing so for the past five years. It is a specialist in product sourcing, quality control and manufacturing.
MrSourcing, a great sourcing company, deals in the following products: ceramic wash basins; porcelain WC pans; toilets; shower enclosures with its accessories; lighted makeup mirrors; non-illuminated magnifying lenses and machine parts.
14. Sinergia Trading Company
Sinergia Trading Company was founded in 2010 to meet the needs of western buyers. It is a sourcing company with extensive experience in China, negotiating and purchasing all types of goods for clients in Europe, USA, and Latin America.
They offer assistance in the following areas: quality control, purchasing and guiding, document management, shipping control and translation.
How do you find the best Chinese trading companies?
It is easy to find the right information today, but it can be difficult to determine if the information is genuine. There are many methods to find the best Chinese trading companies.
* Trade shows – These events are held in many major Chinese cities. Visit them to get to know them personally.
* Searching the internet – You will find all the companies that you are searching for.
* Newspapers, magazines, and newsletters – Many companies advertise via these media. You will usually find their contact information and websites.
Referrals – This is the most cost-effective and efficient method. The information is accurate.
How do you choose/identify a Chinese Trading Company to be your partner?
This is what will make or break your business. Every company claims to be better than the others, and it is up to you to determine which one is best for your business.
These are the key factors to consider when selecting the right China trading partner.
* Capital- Large operating capital is a sign of a company's strengths.
* ISO Certification – Does the company have ISO certification? It is a good option if it is certified. However, you should verify the document.
* Operating Business License – To ensure that your company is the best, it will need a valid business licence.