Reading Time:
5
minutes
Dropshipping is a great way to start your online business. It's also easy to manage your AliExpress dropshipping orders. Dropshipping is a key part of the business models of Zappos and Amazon. If you're interested in dropshipping then you should try out AliExpress. AliExpress makes it easy to start your dropshipping business. AliExpress suppliers can ship products directly from AliExpress to your customers so you don't need to keep any inventory. AliExpress shipping tracking can be used to track where your customers' packages are. Dropshippers need to be able to understand what AliExpress suppliers are expecting of them. This post will address some of the most frequently asked questions by ecommerce entrepreneurs about AliExpress order management. This article will provide you with the answers to your AliExpress drop shipping questions and help you understand AliExpress fulfillment.
What is the Drop Shipping Policy?
Most issues regarding drop shipping orders can be resolved through communication with the supplier. Depending on the gravity of the issue, AliExpress may need to escalate your case. Dropshipping issues are taken seriously by AliExpress, and you will be protected.
Refunds will generally be accepted if the product does not arrive or is damaged upon arrival. This is usually resolved by open communication with the supplier. However, if you do not receive a satisfactory reply from your dropshipping provider, you can escalate the matter to a formal dispute.
Formal disputes are when the buyer is unhappy with a particular aspect of their order and asks the supplier for a solution.
According to AliExpress, you can open a dispute from the 6th day after the seller ships out the products up to the day the dropshipping order has reached its destination.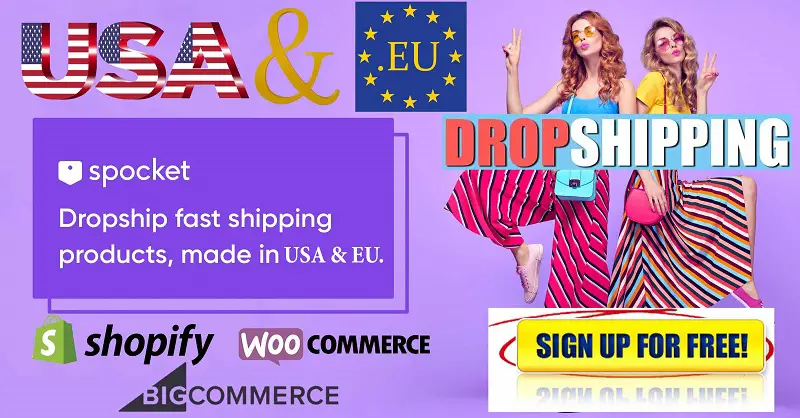 Sign-in to your account and click the "My Orders" button on the homepage. A list of all your drop shipping orders will appear. You can then click "Open Dispute" to initiate a formal escalation of your drop shipping orders.
How do I access Aliexpress Shipping Tracking codes for dropshipping orders?
AliExpress shipping tracking codes can be very important when placing drop shipping orders. It is the only way to prove that your order is on its way to you.
Once the order is shipped, you will receive your AliExpress tracking number. This allows you to track the shipment. The AliExpress transactions section allows you to view the tracking number. To inform customers about drop shipping status and provide an estimate of when their products will arrive, you can use the AliExpress shipping tracking number.
Pro Tip: You can also automatically fulfil orders using Oberlo. It is as easy as clicking "Get Tracking Number" in Oberlo Chrome Extension. Oberlo will then locate your AliExpress shipping tracking numbers, automatically fulfill your order in your store and send your customer an email confirmation to confirm that their dropshipping order has been completed. It takes only a few clicks.
AliExpress Shipping Tracking: How long does it take for an order to arrive?
You can sort products on AliExpress based upon their estimated shipping times. If you see products which have the ePacket delivery option available, you might want to check them out. Drop shipping is easy with ePacket. It's one of the most economical expression delivery options available on AliExpress. Your customers will get their product within 14 days with ePacket delivery, which usually costs less than $5.
Dropshipping orders are not eligible for ePacket delivery. ePacket delivery can only be used for a limited number of countries. These include the United States, Canada and the UK. It'll be easier for customers to track where their drop shipping order is at any time by using the AliExpress shipping tracking numbers. This will make it less daunting than the 60-day delivery option.
How do I check the status of my Drop Shipping Orders
You can track your drop shipping orders via AliExpress using third-party tools such as AfterShip or Oberlo. It is important to check your dropshipping orders' status frequently so you can spot any issues before they become serious. If there is a problem, you can quickly notify your customers.
Next, there are just a few steps to check the order status.
Sign in to AliExpress now and click on "My Orders". Next, you can check the tabs below to see your order status.
You can reach out to your supplier to request a product reshipment if your shipment status has become stale. Send an email to your customer and let them know about the shipping issue. You can inform your customer(s) that the order has been shipped and that they will be able to keep both products for free once they arrive.
Email Scripts for Status Order
Here is an email script that you can send your supplier. Hi, [supplier name], I recently checked the status of my order for [product name] and noticed that it has not yet been shipped despite the fact the shipping time was [X] days. Could you please re-ship the product?
Here is a message that you can send your customer Hello [customer name], I found out today that the shipment of your [product name] from [site] was delayed. I have re-shipped another item to you.
Pro Tip: Check the status of your order via the Oberlo orders page. All Oberlo import products orders can be found automatically on the "My Orders" page.
What if the Drop Shipping Order is late?
To protect yourself from late deliveries, make sure you check the seller's "On Time delivery guarantee".
If the customer's drop shipping order does not arrive on time, please send a request for a refund within 15 days from the date of your order.
If the AliExpress shipping tracking number is not active for 5 business days, you can contact your supplier and ask for an update. The Oberlo fulfillment monitoring site will provide the tracking codes. Once you are on the page, filter any orders with an expired or not recognized AliExpress shipping tracking number and then contact the suppliers.
Here's an email template you can use to send to your suppliers.Hi, [supplier name], I noticed that my tracking code for [insert purchase] has expired. Please confirm that the order has been shipped. If it does not become active within the next two working days, I will have to file a dispute.
What if my customer is unhappy with their purchase?
Your customer must return the item unused if they are unhappy with their purchase. You can then return it to your supplier. This applies to all products covered by Domestic returns.
To return a product, go on the "order details" page. Select "open dispute" and then click "easy returns". You can then easily submit your request for a refund. The supplier has five days to reply. You can return the product within ten days if you are unable to reach an agreement.
Accepting returns to your store is a great way to maintain a good relationship with customers. But, customers shouldn't be asked to return it to your supplier. You can then re-ship the products to other customers, or keep an inventory for future orders.
"How can I tell if these products are genuine?"
Verify product coverage with the "Guaranteed Genuine" program to ensure genuine products.
However, if you purchase a "Guaranteed Genuine" product and it happens to be counterfeit, you'll still get a full refund including shipping costs.
As a rule of thumb, items featuring popular brand names like Adidas and Ray-ban are the products to avoid dropshipping.
"What is buyer's insurance?"
It's important to note, AliExpress buyer's protection protects you under the following conditions:
If an item does not arrive within the promised shipping time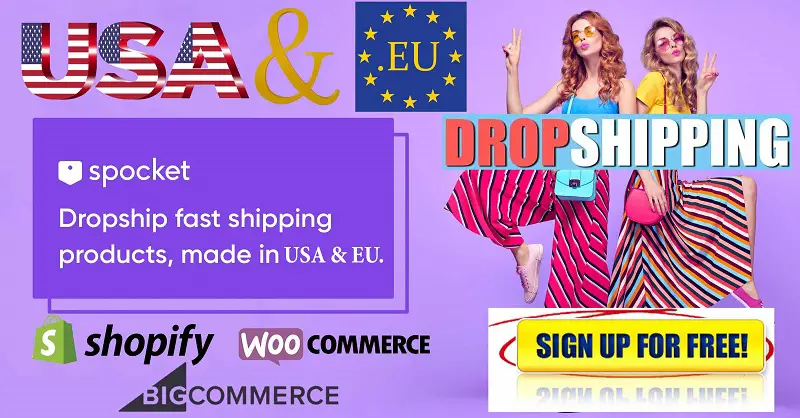 If the product that you receive is not as described.
If the goods are found to be fake, despite being included in the 'Guaranteed Genuine' program.
You can still get a full refund if your order is not received within the specified delivery time. If the item you receive is not as described, you may be eligible for a partial refund.
You can take advantage of buyer protection by contacting the seller to discuss your concerns. If you are unable to resolve the issue with the seller, you may file a dispute. You can then discuss the issue with the seller. Then, if you still are unable to reach an agreement, you can escalate the dispute to AliExpress who will act as a meditator.
How do I cancel a dropshipping purchase?
You can cancel drop shipping orders by contacting your supplier and reaching an agreement before the ship date.
Sign in to the "my orders", then click on the "cancel" button to cancel your order.
How does AliExpress protect me from drop shipping orders?
AliExpress allows you to securely pay with your credit card when you purchase from a supplier. You can be assured that your details are safe thanks to VeriSign SSL encryption, which is the best available commercial protection.
Next, you can also use an AliPay account, which we recommend. AliPay allows you to add your credit card information (similar to PayPal). To verify your identity, you will need to submit your ID card. To purchase an AliExpress product, you will need a PIN code. You don't need to input your credit card information each time you shop on AliExpress.