Reading Time:
6
minutes
If you want to start a new e-commerce business, you need to manufacture something, have a large warehouse to store your products and deal with shipping, payments, marketing, etc. It is a lot, and it requires a lot of costs to handle the business successfully.
What if you drop manufacturing and selling but just deal with attracting customers and maintaining your website and other marketing programs? It is called drop shipping, and it has become extremely popular as an excellent way to start.  You do not need a lot of funds, and you will not worry about the delivery to your customers. You can get your products from third-party partners, and it is their responsibility to proceed with your order and ship the purchase to the clients. You will have a lot of time now to develop your unique marketing strategy and do your best to receive profits.
Here we have provided some simple steps for starting a dropshipping business on your own. By following them, you are sure to make a successful start.
1. Choose the Niche and Appropriate Products in It

Nowadays, the pandemic has greatly influenced e-commerce. People have started to buy more online, so giant online stores have received their new lives. The competition is immense. That is why the first thing you need to do is choose the niche for your dropshipping business that is not occupied by someone else. This niche of products should be appealing to you. If you try to sell things that are not of your interest, you will feel frustrated soon because you won't be able to develop your marketing strategy successfully.
There are some other considerations to take into account here:
Choose the products which can bring you attractive profits. Selling something very cheap may seem pleasing at first, but soon you will feel that a lot of your effort is spent in vain. That is why you need to think about something which costs about $20 per item but not less. Though, be aware that costly purchases exceeding $1,500 are not profitable either because people do not tend to buy something expensive like that on the spot. So, feel wise and considerate while choosing the products for selling.
Do not opt for huge items because the cost of their shipping can be higher than the product's price. Your customers may feel distracted by this, and your sales will not succeed.
Check whether the products you have chosen can provide impulsive purchases. Here you need to be sure that the traffic on your website has a large conversion because, if the products are not popular among clients, they are unlikely to return to your site again. The items you are going to sell should be suitable for those who tend to buy something without a lot of thinking and can come to you again in a while.
You need to know that people are searching for your product online. Use Trends or Google Keyword Planner to be sure how to develop your marketing campaigns correctly. If you see that no one is interested in what you sell, your efforts will be ineffective.
Think about whether you can make up your own brand with the chosen products. If you can somehow rebrand the item by adding your labelled packaging and logos to it, you will get more recognizability and conversions on your site.
Think about selling something that your customers will not find locally. If a buyer can go to the nearest shop for a thing, they will not search for it on the Net.
2. Learn Everything About Your Competitors
You will come across severe competition, no matter what products you may choose. The retail giants, such as Amazon, have already researched the market and know what products are popular among buyers. If you prefer to choose something that is not popular for buying from Walmart or eBay, you are on the wrong path.
You need to know what items those retailers sell, of course, and follow the popularity trends. Then, if there is a demand, there is always a chance for you to succeed as well.
3. Choose Your Partners Carefully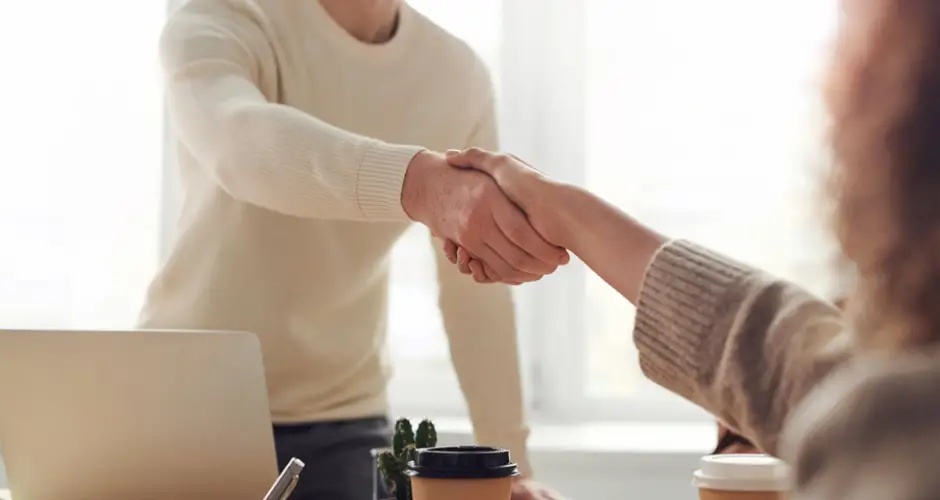 Remember that in a dropshipping business, the profits are split between you and a manufacturer or service provider you partner with. That is why you should thoroughly consider all pros and cons of such a partnership. You should pay attention to such things as:
the initial cost of their products;
shipping charges;
packaging charges;
the location of your potential partner;
the partner's website availability;
communication capabilities.
Nowadays, a lot of manufacturers prefer to have a website of their own. However, there are many that would like to save costs on operating the website and use the third-parties' platforms for marketing and promoting their products. Therefore, offer them your website as a convenient way to advertise their items, and you will be rewarded.
Think carefully about communication. If you are not sure that you are on the one side with your potential partner about understanding the basic ideas of your cooperation, it is better to skip this offer and continue your search.
4. Have an Advantageous E-commerce Website
Do not entirely rely on advertising your products on social media or simple e-commerce platforms, such as Shopify. Of course, it is very simple to run your marketing campaigns on them. You do not need any specific technological background for this.
However, if your budget allows you, it is always better to create your website for promoting custom solutions and becoming more recognizable. You will become more attractive both to clients and your potential partners in this way. You will have to think carefully while choosing ready-to-use SaaS and open-source codes. The brand-new SaaS automated dropshipping software can help you make, host, develop, and maintain your website with the help of pre-integrated plug-ins. You can make changes to your website within minutes with it if needed.
5. Develop an Effective Marketing Strategy
You may have great partners and a perfect website, but you will not be successful without customers who buy your products. You can think about a few ways to attract customers. Of course, you will not have to go from door to door offering your products. Starting a Facebook ad campaign may become an efficient initial step in your marketing campaign.
You will be able to generate leads and sales at the beginning because you will offer your items to targeted audiences. This is a helpful tip on competing with larger retailers and brands.
Another part of your marketing strategy can involve search engine optimization (SEO). Again, you will get a lot from it. For example, if your website will rank on the first page of Google, users are likely to click it for better conversions.
Or you may use email marketing. Start collecting emails, and then you will be able to send newsletters with special offers and discounts to those who have already used your site. You will generate the revenue without any additional efforts for advertising in this way.
6. Track All the Data and Results for Further Analysis
All the business metrics are vital. Use Google Analytics or Facebook conversion data to see where your customers originate from, what they are looking for, and how they got to your website. That will help you optimise all the marketing procedures or add something important to them. Try to test any opportunity for enriching conversions and boosting your marketing campaigns for obtaining more profits and improving your business results.
Final Thoughts
Dropshipping may seem easy at first sight. However, you need to spend a lot of effort making it successful. Look for unique products and reliable suppliers, run your marketing campaigns wisely and efficiently. You will soon see the increases in your revenues and feel quite satisfied with the first steps which have helped you to gain these results.