Reading Time:
12
minutes
Shop Pay, which Shopify owns, is a one-click payment system that allows online shoppers to save their payment information for subsequent checkouts. It allows online merchants to offer a new payment option to their clients, and it allows them to sell across different platforms, such as Facebook, Google, or an online store. The retailer doesn't even need a Shopify store to participate. Shop Pay also promotes local companies, plants trees for all completed purchases, and allows clients to split payments over multiple transactions. So, what is Shop Pay all about? Please continue reading to learn everything there is to know about it.
What is Shop Pay? The Basics
Shop Pay serves two purposes: it's a wallet for online shoppers to keep payment information and speed up future transactions, and it's a payment method that merchants may add to their stores to provide customers with this option and additional benefits.
To use it as a wallet, customers would download the app, enter their payment information, and save it on their devices to speed up online checkouts. They won't have to pull out their credit card or even key in their personal information every time they wish to make a transaction this way.
Shop Pay saves the following payment information:
Mobile phone number
Details about your credit card, such as the number, expiration date, and CVV code (all encrypted and PCI compliant for security)
Billing information such as the customer's address
Details about the shipment, such as the customer's address
Shop Pay is an easy-to-use payment and checkout option for online shoppers.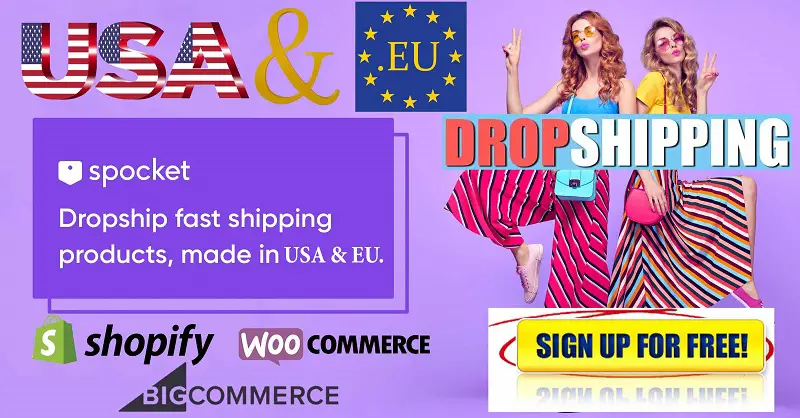 Customers can take advantage of Shop Pay's perks as long as the Shop accepts them. In addition, shop Pay is open to any online seller, not just Shopify ecommerce platform users; merchants can utilize the payment solution to accept payments when selling on sites like Facebook and Google.
Customers can process payments more quickly with Shop Pay's accelerated checkout technology. In addition, it gives merchants the ability to increase conversions, particularly recurring transactions.
It comes with a slew of unique characteristics to investigate. For example, shop Pay saves customers time when they check out, but it also includes services like local pickup and delivery alternatives. And all data is secure and confidential; billing and shipping information is stored on Shopify's PCI-compliant servers, and merchants don't save any information on their servers, reducing the chance of compliance difficulties. 
How Does Shop Pay Work?
The fundamental Shop Pay features allow for a simple purchasing experience, but there's a lot more. Therefore, it's recommended to go over all of Shop Pay's features to address "how does Shop Pay work?"
To give you a sense of how it all works, below are the main features (for online shoppers):
A Cart Filler
The entire purpose of Shop Pay is to make the online checkout process faster for all customers. As a result, consumers only have to enter payment information once, and the tool will identify your profile the next time you visit a partner or online retailer.
Customers merely need to click on Buy Now button to fill out a checkout form, removing the need to take out a credit card or even key in their name.
Paying in Full or with Shop Pay Instalments
One of the most intriguing aspects of Shop Pay is the ability for customers to pay in full at the time of purchase or spread payments out over time.
The following is how it works:
Shop Pay Installments is the option chosen by the consumer.
They can pay in four equal instalments rather than one large payment.
The consumer chooses a debit or credit card for the first payment and subsequent instalment payments.
Customers can pay later after completing a quick identity verification process. It's more about preventing fraud than it is about determining eligibility. They don't look at credit reports.
The customer accepts the terms and authorizes payment via Shop Pay (Affirm handles their instalment processing).
The app sends the customer a 6-digit verification code through text message to complete the transaction.
What about late fees?
Shop Pay instalments do not function similarly to credit cards. Breaking a payment into instalments carries no fines, penalties, or additional expenses. Early payments are possible using the same checkout page; however, there is no cost if you miss a payment, unlike credit card payments. You may be restricted or banned from Shop Pay instalments if you make a partial or late payment.
What Qualifies a Transaction for Shop Pay Instalments?
The transaction must be between $50 and USD 3,000 to be eligible for Shop Pay Installments (where you pay four equal instalments rather than one lump price). Taxes, shipping, and discounts are all included in this figure.
Transaction Auto Logging for Past Orders and Receipts
All previous orders are logged in Shop Pay. This means that internet shoppers may look back in their shopping history to discover what they've purchased, how much it cost, and where the items originated.
The history section also organizes orders and provides users with easy search and filter capabilities to discover what they're looking for quickly. Not only that, but full receipts are also available.
Returns and Customer Support with the Click of a Button
Shop Pay was created to assist online customers. As a result, it is unrelated to any store you visit. However, it recognizes the store you're in and directs you to online resources, FAQs, customer support links, or anything else the retailer offers. From the comfort of the app, you may ask the seller a question, request a return, or read the shipping policy.
Customized Shopping Recommendations
Most online purchasing recommendations come with a lot of baggage (like how Google tracks everything you do online and then sells stuff to you). With Shop Pay, this does not appear to be the case. Instead, the tool uses a mix of data obtained by directly asking you (where do you like to shop?) and some of which is derived from your buying history. So, it's a hybrid, and Shopify claims that they never send spam or track you and intend to push more ads at you.
The software creates a basic, personalized feed for you based on this information. You'll see suggestions from your favourite stores, bargains from similar stores, and popular things that you might like.
Local Store Search with Pickup and Delivery in-Store
Using the Shop Local feature is another option to customize your feed. This allows you to look for local businesses or indicate which ones you prefer to patronize. Customers can purchase from the retailer's online store (with delivery) or pick it up in-store.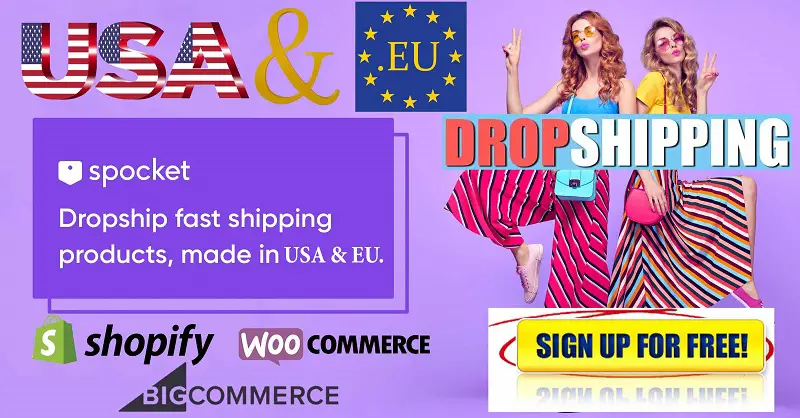 Here are the merchant-specific features of Shop Pay:
Marketing Automations to Improve Repurchase Potential
We'd start with marketing automations if we talked about noteworthy features for online shops. Standard Shopify checkout modules provide many marketing choices, but Shopify Pay adds an extra layer of intrigue.
Shop Pay is already installed on customers' devices (with their payment information recorded), allowing retailers to send automated marketing messages to them before, during, and after the transaction.
The following are a few examples of marketing automations:
Notifications of shipment status with links to related products
Notifications about popular products
Greetings to newcomers
Hot deals
Notifications of shipments, as well as suggestions for more products
Offers to entice customers back after they've made a purchase
This solution provides a streamlined strategy for increasing conversions and repurchases by combining multiple marketing options.
Performance Tracking
Tracking in Shop Pay (for merchants) looks into the efficiency of your sales, taking into account the speed at which people make purchases, how much your conversions grow, and how quickly you can provide things to customers.
All of this establishes trust and makes your company significantly more transparent.
Both the merchant and the customer receive tracking features, as well as tracking alerts for when:
Orders are fulfilled.
Orders are dispatched
Each order is given a tracking number.
The orders have arrived.
Complete Checkout and Customization of the Store
Merchants have complete control over the checkout process and what customers are presented with. Sellers can, for example, offer free delivery, expedited shipping, or in-store pickup. You can also choose to hide some products, share recommended items, and provide clients with a module to view their previous orders.
It also lets you modify customer support resources, contact methods, the store description, and the visuals that appear on the Shop, such as your logo and cover image.
A Shop Pay Button to Place on an Online Store, Facebook Shop, or Google Shopping Page
You'd expect that retailers would require a Shopify store to use it because Shop Pay is a Shopify product. However, that isn't the case at all. Although it was formerly limited to Shopify merchants, Shopify has since expanded its support to include non-Shopify clients, allowing them to add a Shop Pay button for selling on Facebook, Instagram, and Google.
You're still confined to Shopify when it comes to utilizing the payment option on a different ecommerce platform.
You can install the fast Shop Pay button as an alternate payment method for Shopify merchants, allowing you to use Shop Pay on your ecommerce store and whatever social shopping tools you sell through (like Facebook, Instagram, or Google).
A Mobile App to Manage Tracking Notifications, Shipments, and Marketing
We've already discussed monitoring notifications, shipping, and marketing. Still, it's worth noting that all of these features are combined into a single mobile app, allowing you to handle all aspects of your business from one place. As a result, providing customer service while on the go is simplified. In addition, there's no need to sit at your desktop computer every time you need to do a task.
Get Featured on Curated Lists
Regularly, Shop Pay provides customers with curated lists, recommended products, and local purchasing opportunities. It also allows internet firms to reach out to new clients.
Because Shop Pay already serves over 100 million customers worldwide, merchants can use the strong marketing potential this provides. In addition, because your store is looped into these recommendations based on what consumers buy, it helps to ensure that your business gets the exposure it needs regularly.
Is it safe to use Shop Pay?
It's not always clear which payment methods and checkout choices a business should provide on its website. Naturally, you want to ensure that your customers have a straightforward experience. However, it's also critical to keep your expenses low while also lowering the effort required on your part. The same can be argued for customers: if I use Shop Pay to make a transaction, will my payment information be safe?
Shop Pay appears to be highly safe, according to our study.
Thanks to features like SMS text verification, PCI compliance, and encrypted financial data, customers and merchants benefit from many layers of purchasing protection. This is critical in a world where customers trust companies online less than ever before. When shoppers and businesses engage, the added layer of protection gives them more peace of mind.
The processor handles even the payment security elements on behalf of merchants. There is no need for technical knowledge. This makes Shop Pay a great option for businesses who don't want to engage a developer to make their website customer-friendly.
What is a Shop Pay Code?
A Shop Pay code is a six-digit code sent to a user's phone to confirm their identity before making a transaction. This code is essentially what allows the app to complete transactions in seconds for users. The app already has customer data recorded and encrypted; all that's needed now is to verify the user's identity, so each transaction sends a 6-digit number to that shopper. They then type it into the checkout screen to complete the transaction, avoiding the need to type in any other information like the credit card number, customer name, or mailing address.
When a Shop Pay, code is given to your phone as an SMS message, it looks like this:
Users can then enter the code into the authentication form (found at the store you're currently buying).
The system then fills in all required payment information and completes the transaction.
Note: Instead of sending the Shop Pay code to your phone, you can send it to an email address.
How to Use Shop Pay as a Merchant?
The merchant is the one who initiates the use of Shop Pay. Customers must be able to use Shop Pay's features if online stores do not accept it as a payment method. That part of the equation is called Shop (from Shopify). Shopify store owners can either add the Shop app to their Shopify store or use the option to post a Shop Pay module on any Facebook, Instagram, or Google Shopping page by going to the Shop website.
If you don't have a Shopify store, click the Add Shop Channel button or utilize the link below.
You may enable Shop Pay on your Shopify website like you would any other third-party provider option, such as Apple Pay or Amazon Pay. Because it's an app, you can add it to your Shopify store via the Shopify App Store or the Apps section of your dashboard.
To fully implement Shop, pay in their stores, merchants need to follow the procedures below. Next, go to Sales Channels > Shop > Settings to access all the app's administrative options. You can control everything from tracking to shopping possibilities to storefront personalization. There are also tabs for adding products, viewing stats, etc.
The Overview page displays data such as sales, orders, people who have received an offer, and followers of your store profile.
What is the Shop Pay dashboard, and how does it appear?
Customers will now notice a purple button beneath the Express checkout section when they arrive at your checkout module. In addition, if you have other express payment options enabled in your store, such as PayPal and Google Pay, it will be displayed alongside them.
When consumers use Shop Pay to make a purchase and have already supplied their credit card, billing, and shipping information, they can choose to keep that information for future purchases. This ensures that your consumer only has to do the barest of tasks to check out the following time. This is perfect if you're searching for a simple approach to keep your consumers coming back for more.
As you can see, the payment form automatically fills in all of the customer's information, including their email address, shipping address, and credit card information. So all they have to do now is press the Pay Now button.
Your consumers will appreciate how easier it is to make payments now that they only have to input one code. At the same time, Shop Pay offers customization possibilities to make the checkout process more tailored to your company. You could, for example, provide a local pickup or delivery service.
Another great advantage is that your clients can make changes to their information. For example, they'll need to opt out of Shop Pay with their current phone number and create a new account with their preferred phone number.
Although it's a little inconvenient, it's a wonderful alternative for individuals who wish to pay with different details.
How to Use Shop Pay as a Consumer
Shop Pay functions as an online wallet, allowing you to keep payment information for one-click payment alternatives while shopping.
Go to the Shop Pay website to create an account as an online shopper. Then, use your phone's camera app to scan the QR code on the website or click the Download Shop button. The Download Shop button will take you to a different QR code, but you can also get the Shop app from the Apple App Store or Google Play Store.
Open the Shop app after it has been downloaded and follow the steps to create an account. Begin by clicking the Explore Shop button and creating an account using your email address or other desired login credentials.
After you've finished setting up your account, you'll be sent to the home page, where you may auto-import orders from other sources (such as Amazon or another Shop account) and examine any current or prior orders in your account.
The Search page displays a list of recommended products based on your region and personalized preferences. You can bookmark things later, purchase them directly from the app, and ask product merchants questions.
The Account menu includes settings for tracking orders, archiving products, notifications, app settings, and a connection to your Wallet. There's also an area where you can get in touch with customer service.
The Shop app is demonstrated in the video below, looking at how you can shop locally, explore store pages, and track the status of recent orders.
What's the Difference Between Shop Pay and Shopify Payments? (Yes, it's a complete departure)
If you're familiar with Shopify's ecommerce platform, you're aware that Shop Pay isn't the only payment method available. For credit and debit card payments, Shopify allows you to connect with various payment providers.
Shop Pay is all about saving information and speeding up the payment procedure.
Customers can use it as a wallet as well. Shop Pay can assist you in assisting your clients in making quick payments or even offering payment instalments. Your customers can save their credit card numbers and other important information so that all they have to do is input a verification code.
Although Shopify Payments is a separate product from Shopify, the names are close enough that it's simple to mix them up. Shopify Payments is a typical online payment processor that helps retailers accept payments from customers, comparable to Stripe, Authorize.net, and Square. However, there is no personal wallet for quick checkouts like Shop Pay offers. On the other hand, Shopify Payments offers its advantages, such as saving merchants money on transactions and setup fees.
The Shopify Payments module shows on-site as an unbranded checkout option to process credit and debit cards.
Shop Pay, on the other hand, is a branded purple button. It's also grouped with similar choices like PayPal and Google Pay under the Express Checkout section. On your website, you'll be able to tell them apart without a doubt.
Here are some other ways Shop Pay interacts with Shopify Payments (and how it differs from it):
If merchants accept Shopify gift cards, customers can use them using the Shop Pay service.
Shop Pay will not ask for a shipping address if the checkout does not.
You might not need an address to complete payment if you're selling services or downloads rather than real goods. When building an expedited solution, Shop Pay will consider the type of checkout process you already have in place.
Customers are not obligated to utilize Shop Pay every time; they can always complete the entire checkout process instead. Installing Shop Pay adds another purchasing option for clients so that merchants may use both Shop Pay and Shopify Pay simultaneously.
A Bonus: Shop Pay Also Helps the Environment
One of Shop Pay's standout features is its commitment to reducing carbon emissions produced by delivery. This entails the planting and preservation of new trees. They have currently conserved over 120 million trees and planted over 4.6 million.
When a consumer uses Shop Pay to pay for an online order, the product is shipped using one of Shopify's carriers. The Shopify team calculates the emissions produced by each delivery using data provided by their carriers. Shopify then offsets your sale's delivery emissions by planting many trees.
Protecting trees, according to Shopify, is the key to minimizing carbon emissions.
This is because trees absorb and transform carbon emissions. This guarantees that the air we breathe is of higher quality. Unfortunately, today's vulnerable woods often struggle to keep up with the daily emissions produced by people and businesses. That is why Shopify is making this effort to save our forests.
In addition, Shopify contributes to the Shopify sustainability fund. The sustainability fund is Shopify's pledge to donate more than $5 million each year to environmental causes.
Is Shop Pay the Best Option for You?
Shop Pay is another payment method offered by Shopify to provide a better online experience for sellers and customers. It pays to have a system that delivers a simple and efficient checkout now that customers are seeking more variety and better experiences than ever before. Offering different checkout processes will, at the very least, make it easier for customers to purchase.
The main advantage for businesses is that it encourages repeat purchases from their most loyal customers. The more convenient it is for these customers to make payments, the more likely they will continue to shop at your store. Because of this and the service's amazing security, there's simply no reason not to utilize Shop Pay.
Another important advantage of Shop Pay is that you may inform your clients that you're doing your part to help the environment. Every time you handle a delivery, Shopify's carbon offsetting method ensures that you offer something back to the environment around you. This is a wonderful anecdote to tell your customers if you want them to buy more things from you. Furthermore, demonstrating that you care about the environment might increase buyer loyalty.
Shop Pay provides a tailored, one-stop-shop for managing everything from payment details to customer tracking codes. To check out online, all you have to do is key in a fast verification code, and you can be assured that all transactions with Shopify are safe.