Reading Time:
14
minutes
Do you need a website built? Perhaps you are looking to build a portfolio online, market your services online, or simply share your passions. No matter what reason, entrepreneurs need a website.
Website builders are now available on the internet with different platforms to suit different needs. You can get your website up and running in under an hour. This makes it easy to build your online brand.
This is the Wix vs Squarespace debate.
These two platforms are the most widely used website builders. Both platforms host millions upon millions of websites. They are geared towards creative businesses, but their main focus isn't on eCommerce. Both Squarespace and Wix are great for simple business websites.
Despite the many similarities between them, Squarespace and Wix should be able to help you make the right choice. This comprehensive Wix vs Squarespace comparison will help you make informed buying decisions.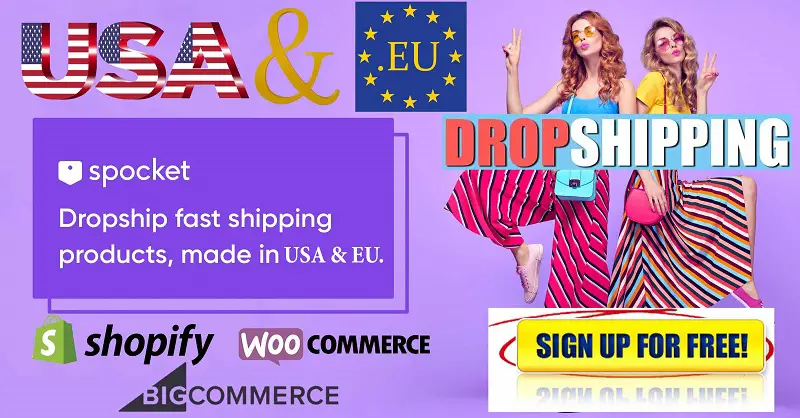 We have a lot of information to share, so let's get started!
Who's Wix.com?
Wix is a huge player in the world of website building. It is a name most people have heard at least once. Wix has more than 180 million users in 2019, and a team of over 3,200 people to help them with their day-today operations. Wix is most well-known for its intuitive drag and drop editor, which allows users to quickly get online.
Wix is a great platform that offers a wide range of templates. There are over 500 templates available to help you choose the right template for your business. The Wix app marketplace makes it easy to add new functionality from Wix developers or third-party vendors.
You'll find widgets that cover everything, from analytics and marketing tools to search engine optimization (SEO), blogging to email marketing solutions to online selling features and even SEO tools.
Wix is the best website builder for beginners who want to quickly create a website. It is simple to use and allows for quick and easy decision-making. Wix's app suite allows you to quickly get up and running in no time. Wix offers a bit of everything for all your website building needs.
Who's Squarespace?
Squarespace empowers creative people to succeed. Squarespace was established in 2003 in a University dorm. Today, the company employs over 1,143 people. Squarespace has been used to launch millions of websites.
Squarespace shines with its all-purpose-functionality and high-quality blogging and eCommerce features. Squarespace is a professional-looking website that allows you to keep your options open while deciding the direction of your company. Squarespace templates are designed by professionals web designers. They look great and have the WOW factor.
Squarespace is a great platform for designers, photographers, artists, and fashionistas. Squarespace templates are often photography-based, and can be easily modified to showcase stunning visuals in the best light. Squarespace templates can be adapted to any device, so your website will look great on every device.
Squarespace vs Wix: The Pros and the Cons
A head-on comparison can often make it easier to evaluate the right service. Here are the key benefits and disadvantages of Squarespace and Wix.
Let's begin by looking at Wix.
Wix Pros
Wix is extremely user-friendly
There are many website templates that you can choose from
Wix is affordable
Excellent customer support.
Wix has an intuitive drag-and-drop builder.
Wix offers a wide range of apps.
Wix has a mobile app which allows you to edit your website while on the move.
Wix offers a free trial of its core functions.
Wix's Corvid development platform allows flexible editing with CSS or HTML access. This is great for people with coding knowledge!
Wix Cons
The eCommerce functionality is very basic and may not be suitable for smaller businesses.
You can't modify a website template once you have chosen it.
Wix is dependent on third-party apps to provide a lot of its functionality. An app is required to blog. They are however easy to add to your website.
Squarespace Pros
It is easy to modify templates.
Over 110 templates are available, all of which were created by professionals.
Squarespace is flexible and customizable. Squarespace's features let you edit nearly everything on your website.
Squarespace's built-in features are well-designed and abundant.
Squarespace offers a more robust in-built blogging function.
Analytics features are already built-in.
Squarespace has a mobile app that lets you manage and edit your pages while on the go.
Squarespace has a powerful image editor
Squarespace Cons
Squarespace does not allow drag-and-drop website elements as freely. This makes it more difficult to get to know the website editor.
Squarespace doesn't provide phone support.
Squarespace offers fewer pricing options.
Squarespace does not offer a free plan for testing its features.
Squarespace vs Wix: What are the Main Differences?
If you're after a quick Wix vs Squarespace comparison, look no further. These are the key differences between them:
Squarespace offers more features, while Wix relies upon an extensive app marketplace to provide additional functionality. This is particularly true for ecommerce selling and blog features.
Wix offers users an intuitive drag-and drop editor. Squarespace, on the other hand, encourages you to modify sections individually and requires a steeper learning curve.
Wix has a wider range of templates. Squarespace templates, however, are more attractive. They're all professionally designed and you can swap between themes easily without losing any of your content.
Squarespace offers a limited-time free trial, while Wix has an indefinitely free plan.
Squarespace is generally slightly more expensive. Squarespace's most affordable plan provides unlimited storage and bandwidth, while Wix has a much lower price.
Squarespace's image editor has more power than Wix's.
Wix offers in-editor assistance and an SEO wizard to help you optimize your meta descriptions, tags, titles, and titles. Squarespace is a different story. You have to navigate to their help center manually.
Wix is geared towards beginners in all industries. WIX ADI allows for super-quick website creation. Squarespace is more suited to those who have more time and want to access more advanced templates.
Squarespace vs Wix: The Main Features
Their features are the key to deciding between Squarespace and Wix. Both have a lot to offer in this area. Let's take a look at what the key features of each solution have to offer.
Wix
The Wix Editor
Wix's Editor is simple. Wix's drag and drop editor makes it easy to modify everything on your website. To open an options menu, click on any website element. You can change colors, styles and fonts from this menu. Drag an item across the screen, and drop it exactly where it should appear on your website.
Wix's website editor is easy to use. If you get stuck, don't worry. You'll find links to each component that will take you directly into the Wix help center.
Wix's editor makes it easy to add and utilize tons of advanced web design features, including:
Media galleries
Parallax scroll effects
Zoom-in and fade-in animations
There are seemingly endless font options
Video backgrounds
These are just a few of the many!
Wix offers over 500 templates that are mobile-friendly, and can be customized to fit any type of business. Wix is the best choice for creating an ecommerce store, blog or portfolio website.
DISCLAIMER Once you have chosen a template, it is impossible to select another one without losing your content. This can make redesigning your website difficult. Spend plenty of time looking through the options and making sure you choose a template that you are 100% satisfied with.
Wix's editor also includes the SEO Wiz. This will tell you if you have done all the necessary SEO optimization work for your pages. Wix offers descriptions, titles and tags that will give your pages the best ranking possible for your chosen keyword.
Wix ADI
Wix ADI will get you online quickly! If speed is important to you, answer a few questions and Wix ADI can create a custom-made website with placeholder text and images. Wix ADI uses AI to create unique websites every time. They're also mobile-friendly. !
WIX Corvid
Wix Corvid was launched in 2019 and is Wix's open-source development platform. Here, development-savvy creators enjoy complete design freedom. Corvid lets you edit your website's front-end visually using Wix's editor. You can also modify or add your apps to your web design with a code editor.
You have full control over the interaction of all elements on your website if you have the knowledge. It is also easy to integrate code for analytics and third-party marketing tools, such as the Facebook pixel.
Wix Stores
Wix's storefront makes it easy to launch an ecommerce website if you are using Wix. Wix allows you to showcase your products in one of its sleek layouts. You can also use Wix's editor for customization.
Wix's tools and apps make it easy to track orders and manage your inventory. You can also create coupons and discounts that customers can use. This is a great way to increase sales and run seasonal promotions.
Customers can choose from multiple payment options, such as credit cards, PayPal, or offline payments. These methods are all free of commission!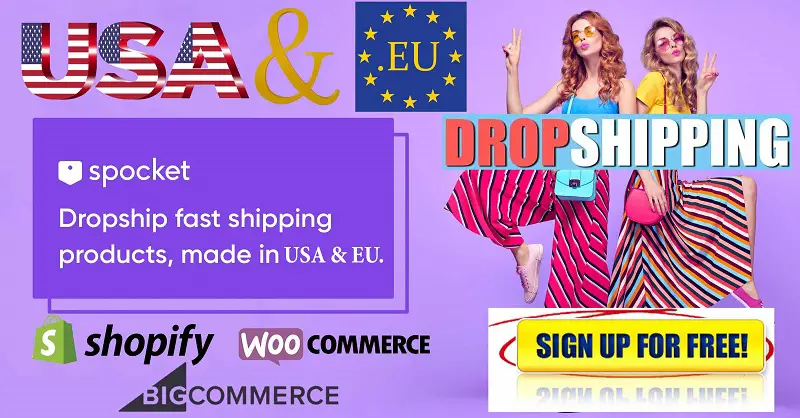 BUT
Wix is not the best choice for eCommerce. Although Wix is suitable for small businesses that only sell a few products it is not as flexible as Shopify. Wix does not offer printable shipping labels and offers a limited number of payment options.
Overall, Wix's storefront functions more as an extension to a website. It's not designed to handle large-scale operations. We recommend that you look elsewhere if your e-store is meant to be a large scale operation.
Wix Blogging
Integrating a blog to your website can make it look beautiful and provide basic blogging features. It's very basic. Your formatting options are simple and you can't use tags or categories to organize your content. Wix is not the right choice if you are looking for a complex content management system (CMS).
Squarespace
The Squarespace Editor
Squarespace is a powerful and feature-rich website editor. There are hundreds of settings that you can use to modify your web pages, including colors, fonts, and page configurations. On top of that, there are tons of templates to choose from, all of which are sleek and professional-looking. Each theme was created by a professional designer, and optimized for mobile devices.
Unlike Wix, Squarespace doesn't utilize a pure drag-and-drop editor. Although you can drag and drop elements around your website, you cannot move them. Squarespace offers content areas that you can edit with block types (videos, audios, text, etc.).
However, it allows you to design any aspect of your website with custom CSS access. This comes with a steeper learning curve. To make the most of this, you will need to be a programmer!
Squarespace is more flexible than Wix in terms of template exchange, as we have already stated. Squarespace lets you change your template at any time. Your content will also be incorporated into the new design. You can modify it as you wish! It is possible to work on multiple models simultaneously before making the switch.
Squarespace's Image editor
Squarespace's powerful image editor is a delight for artists, photographers, and designers. The editor allows you to arrange images by drag-and-drop and can pull files from your desktop directly onto the squarespace tab. This saves upload time.
It is a responsive image loader, which automatically resizes images to fit different devices. You can also save several scaled versions.
The image editor allows you to edit images right from your web browser. You can adjust the brightness and contrast, crop, rotate, resize and rotate each uploaded image. You can adjust the focal point of the thumbnail. Set images to load first on your web pages. Use a lightbox presentation to display browser-sized imagery.
Squarespace eCommerce
Squarespace allows you to set up an online shop that sells unlimited physical and digital products.
To access quick product views, embeds and image zoom, simply choose an eCommerce template. To create urgency in a sale, you can use 'limited availability labels. Squarespace allows you to post announcements site-wide with an announcement bar at the top.
Squarespace also allows customers to create accounts. This is great for building your email database and encouraging repeat business. Stripe allows you to accept credit cards and PayPal payments. A 3% transaction fee is charged for the Basic Squarespace plan. Squarespace's eCommerce-focused Commerce plans remove this fee (more details to follow).
Squarespace SEO Optimization
Squarespace comes with built-in SEO optimization tools. There's no need for you to install additional add-ons. Squarespace's clean HTML markup makes it easy for search engines to index your web pages. Squarespace automatically generates sitemaps, and canonical tags. Search engines will pick the correct page if there is similar content or keywords on several pages.
You can also customize the URLs of your blog posts and have complete control over page titles. Squarespace automatically generates meta tags and image tags for pages.
Squarespace Blogging
Squarespace's blogging capabilities are superior to Wix in many ways, including design, content management and flexibility. Squarespace's blog uses Layout Engineer Editing. This allows you to modify content blocks as you would any other Squarespace pages. It's easy to create a blog that reflects your brand's aesthetic.
You can also use:
Tags
Categories
You can schedule posts in advance
To organize your workflow better, you can set posts to be published, draft, scheduled or 'needs reviewed'.
Keep excerpts and URLs of your sources with you.
We love the fact that Squarespace allows you to enable social sharing, which can increase your reach and personalize each blog post URL. Squarespace supports podcasts with audio blocks, so it's worth looking into Squarespace if you are a podcaster.
A commenting system is built into the blog. This allows readers to leave comments under posts that have a specific like count. Readers can flag comments to create a safer space. Comments are filtered by date, most liked and other criteria. Loyal fans can be rewarded by giving them the status of 'trusted commenter'.
Squarespace Analytics
Squarespace Analytics gives you valuable insights into your target audience.
Traffic overview shows you how pageviews, unique visitors and visits have changed over time. This allows you to identify your most popular content and gives you a better idea about which marketing channel is driving the most traffic.
Squarespace's'store overview' feature gives you a visual report showing how many customers visited your site and whether they made purchases. It also shows where customers dropped off during the customer journey. And how many abandoned carts. This will give you a quick overview of sales and allow you to see what people are searching for through your website's "search" function.
Your 'visitor insight' will also show you where your visitors are coming from and what keywords they use to get to your site. Your visitor activity logs also provide details about your visitor's journey from the moment they click on your page until the time they leave.
Wix vs Squarespace: Pricing Plans
Pricing is a major factor if you are a beginner and creating your first website. Squarespace and Wix both use SaaS models, which means that you will have to pay a recurring monthly fee or an annual fee to access these website builders.
Let's take a look at Squarespace and Wix to see if they offer any money for you. This will help us decide which of these paid plans is best for our needs.
Wix
Let's first look at Wix's free plan before we go into the premium plans. Wix's freemium plan allows you to try out its features as long as possible before you decide to upgrade.
You get the following:
Your site will have a Wix subdomain and Wix branding. These ads are displayed on every page as well as in the URL's favicon.
500MB Storage
500MB bandwidth
Limited customer support (slower response times)
Important: Wix's free plan doesn't allow you to accept online payments and it doesn't include Google Analytics.
Premium plans include custom domain names, more storage, Google Analytics and premium support. Wix offers a 14-day money back guarantee if you are not satisfied with their service.
Wix has separated its paid-for packages in Website Plans, Business and eCommerce Plans. The website plans…
Website plans
The Combo Plan
The Combo Plan is $13 per month and the best option for creating and launching your personal website. It also includes:
2GB bandwidth
Storage space of 3GB
Video can be uploaded to your website for 30 minutes, but embedded videos are always available at no charge.
A site that is ad-free (i.e. without Wix branding)
One year free domain
The Unlimited Plan
This package is for freelancers and entrepreneurs who require more storage space and better performance. It costs $17 per month. You'll also get:
Unlimited bandwidth
Storage space of 10GB
Upload one hour of video to your website
$300 worth of ad coupons ($100 each for Bing Ads and Google Ads as well as Local Listings)
Access to the Site Booster App (valued at $60). This app helps customers find you through search engines.
Access to the Visitor Analytics App (valued at $60). This app provides valuable insight, such as where your website visitors are coming from and which pages they most frequently visit.
The Pro Plan
You'll get all the benefits of the previous plans plus more for $22 per month
20GB Storage
Two hours of video can be uploaded directly to your website
Access to "The Events Calendar" (valued at $48) This allows you add a schedule to your website to promote all of your upcoming events.
Wix offers a professional logo (valued at $50), which can be created using the logo maker. You also get full commercial rights.
Social media logo files. You can choose from +40 sizes and versions of your logo to suit your social media needs.
The VIP Plan
You get all the features mentioned above, plus priority support for $39 per month.
Ecommerce and Business Plans
You can accept online payments via Wix with the eCommerce and Business plans. You have three payment options:
The Basic Plan for Business
You'll have access to the following for $23 per month
Unlimited bandwidth
20GB Storage
Your own domain can be connected
Wix's branding has been removed
Upload five hours of video to your website
Google Analytics
$300 worth of ad coupons
Access to the Site Booster App
Access to the Visitor Analytics App
The Business Unlimited Plan
This package is $27 per month and focuses on growing your company. This package unlocks the Business Basic plan and expands upon it.
35GB Storage
Upload five hours of video to your website
Professional logo
Social media logo files
The Business VIP Plan
You'll get all of the above plus 50GB storage, priority response and VIP support for $49 per month.
The Enterprise Plan
Wix's Enterprise plan is available for $500 per month to established businesses. To discuss the Enterprise options with the team, you can request a call.
This plan covers onboarding, maintenance and additional security. It also includes infrastructure to scale your company. Access to professional services is also included. This means that you have access to industry-leading experts who can help you solve your particular problems.
Squarespace
Squarespace does not offer a free plan. There is a 14-day trial that you can avail of. You can choose from four pricing levels. All of them are available monthly or annually. It's important to mention that upfront payments can help you save as much as 30%.
The Personal Plan
The Personal plan is priced at $16 per month (or $12 if you pay annually). It includes:
A SSL security certificate
For a better site visibility, use SEO features
You have a choice of professional, curated templates
Unlimited storage and bandwidth
24/7 customer support
Squarespace extensions
Your site can have as many as two contributors.
The Business Plan
Prices start at $26 per month (or $18 if you pay annually).
You can register as many contributors to your website as you like
Complete customization using CSS and JavaScript. You have access to the source code, and can make any changes you wish.
Advanced website analytics
Pop-up banners for promotions
Google Adwords credits worth $100
Integrated eCommerce (at a transaction charge of 3%)
Gift cards can be created and managed by you
You can list unlimited products and make sales of them
Donations can be accepted
The Basic Commerce Plan
The Business plan is $30 per month (or $26 if you pay annually). It includes an expansion on the existing plan:
There are no transaction fees for sales!
Customers can open accounts
Point of sale functionality is available
Your domain can be accessed by customers for checkout
Access to eCommerce analytics
You can display 'related products'
Customers can sign up for product waitlists
Excel editing allows you to edit bulk products.
You can sync your inventory with Instagram's Product Catalogs on Facebook and Instagram and then sell via social media.
Advanced Commerce
Last but not the least, you get all of the above plus $46 per month (or $40 if paid annually).
Emails for cart recovery
Subscriptions can be sold
Advanced shipping options available – such as automatically calculated shipping rates
Advanced Discounting Features
Commerce APIs – You can create custom integrations to manage order fulfillment, inventory management, and other functions.
You can use "limited availability labels" to let customers know when stock is limited or increase urgency.
Squarespace Select is also available on Squarespace. Squarespace Select is an enterprise option that is tailored to meet specific needs. Squarespace will provide a custom quote.
Squarespace vs Wix: Easy of Use
A website builder makes website creation easy, something that used to be difficult and complicated. Squarespace and Wix make it easy. But who is the victor in a direct comparison of these two websites?
Wix
Wix is hands down the most user-friendly website builder on the market. This is due to its intuitive drag-and drop editor and built-in help. This allows for an easy and pleasant onboarding process that allows newbies to get the most out Wix's editor in no time.
You also have plenty of time to familiarize yourself with Wix's core toolskit during your free trial.
Wix's app marketplace and template library is also very easy to use. The software's interface is very user-friendly and does not require any prior knowledge of web development.
Squarespace
Squarespace can be a bit more difficult to learn. It doesn't have a drag-and-drop editor as Wix. It can be difficult to position elements exactly where you want.
Squarespace has a wide range of built-in features that make it easy to download and use plugins. Squarespace's website templates also excel in this regard. They do most of the work for you.
Squarespace's flexibility in switching between templates is another huge advantage. This makes it much easier to redesign further down the line.
Squarespace vs Wix: The winner is easy to use
Wix wins in ease-of-use. Squarespace isn't far behind Wix, but the ease of Wix's drag-and drop editor cannot be underestimated.
Squarespace vs Wix: Customer Service
Even though these website builders are easy to use, there is always the possibility of technical problems. You need to be confident that the support team at your provider will assist you. It is important to trust that they will respond quickly to your question so you can get back on track. Here's how Squarespace and Wix compare in terms of customer service…
Wix
Wix support can be reached via email, social media and their dedicated support centre. Telephone support is also available between 6 and 5 p.m. PST.
Wix also offers help through their website editor, as we have mentioned in this review. Click on any of the question marks to help you. This will load additional explanations to make it easier for you to solve problems as they occur.
Squarespace
Squarespace provides live chat support, as well as an online forum and knowledge base. You will find videos, webinars, workshops and a community forum. Live chat is available Monday through Friday, from 3:00 to 8:pm EST. This includes 24/7 email support, with a promise of an email response in one hour.
Squarespace vs Wix: Customer Support
It's a tie for us. Squarespace excels in live chat support, while Squarespace does not. Squarespace also doesn't offer phone support, but Wix does. It's too hard to call it! Both are equally good.
Which website builder is best for you?
Both Squarespace and Wix are both affordable options that can be used to build websites. With their beautiful templates and wide range of functionality, both platforms can get you online. Squarespace and Wix cater to different audiences. You might find one more useful than the other.
Wix is for everyone. Wix is an easy-to-use website creator with intuitive drag and drop features. It has a lot to offer, including basic eCommerce features and apps that allow you to do basic SEO, blogging, and analytics. There are many templates to choose from, so anyone can find the right website theme for them. Wix wins in ease-of-use for beginners.
Squarespace is more difficult to understand, but offers more customization and a professional look. Squarespace is a great platform for creatives. Beautiful templates are available for bloggers, photographers, fashion lovers, and artists.
Squarespace is a better choice for those who are just starting out and want to set up their website quickly. Squarespace is for you if you have the time and desire a more sophisticated and robust result.
You don't need to make a decision based solely on what you read or your gut feeling. You can play with Wix's features with the free plan or with Squarespace's 14-day trial.
Are you willing to give them both a try? Do you think you will choose an alternative ecommerce solution such as WordPress or Weebly, or both? We'd love to hear your thoughts in the comments below!