Reading Time:
5
minutes
Dropshipping has turned out to be an amazing way for business owners to expand their ventures around the world. You don't need to have amazing design skills, but a few basic skills coupled with some writing skills to produce product descriptions, and you are good to go with your website creation and start selling.
But the real problem comes after the store creation. And that is actually to drive traffic to your website. Now, for this, you must have tried hundreds and hundreds of ways to do that, but the results are satisfactory considering the inefficient measures that you have taken without having the sound knowledge of creating paid ad campaigns. But at the same time, you wouldn't want to invest a massive budget on the PPC dropshipping and optimize your ad campaign to get the best leads and higher returns on investment.
It is indeed right to know that PPC in dropshipping isn't something insurmountable with a limited budget. In fact, you can make great efforts and get the best results from your dropshipping by just investing the required on your paid ad campaigns.
How to Effectively do PPC for Dropshipping Store  
Mastering the art of PPC dropshipping doesn't require you to have many skills, but with the right knowledge and proven direction with actionable implementations, you are good to go. That said, here are the most effective ways to PPC for your dropshipping store.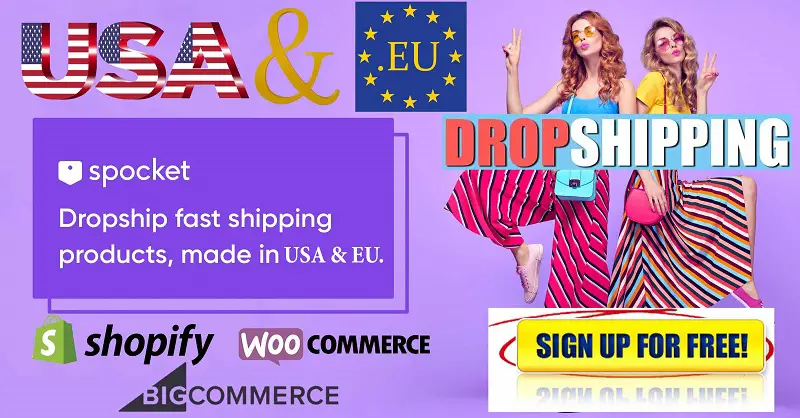 1. Understand Target Audience
When starting with PPC for your dropshipping, the first and foremost thing to consider is to understand your target audience. No matter what advertising platform you are harnessing, you must have sound knowledge of your audience to target them. For instance, if you are a dropshipper of men's shirts, you wouldn't get any results if you target the audience looking for shoes. So, determining your target audience will help you identify the people and use the adequate metrics needed for this.
2. Align Your Campaign Objectives
The next important thing is to align your campaign objectives. Whether sales, marketing, brand awareness, website traffic, or more engagement and community building, it is imperative to understand your campaign goals, as with this, you will be able to get the desired results with more optimized actions. Your strategy will base on your campaign objectives.
Furthermore, you will also pick the needed keywords and phrases that will optimize your campaign and get the desired results. From using different keyword variations to targeting the audience with your technical expertise will get the ascendable results.
3. Segmenting Your Target Audience
Another important factor to consider is to segment your target audience. The best PPC Agency London states that it is essential to understand that quality takes over quantity every time. Remember, with your ad posting, your goal shouldn't be to reach a massive audience but to make contact and engage with the targeted and segmented audience. For this, it is pivotal to focus on the targeted content as it will resonate with your segmented audience, and thus, you will be able to increase your product sales.
Singularly for dropshipping advertisements, the best way to get excellent returns on investment is by niching down your audience.
4. Set Performance Metrics
If you genuinely want to measure your success, there is one way to do it, i.e., by setting performance metrics, as this is the most subtle way of marketing and making your pay-per-click campaign for dropshipping successful. It will also aid you in generating more conversions and sales. Furthermore, you will be able to attract more customers to your sales funnel and hence exceed returns on investments.
Moreover, if you are planning on getting direct conversions, you will need to break out the costs of your ad creation of ad campaign to reach the order baseline. This is where you will have to see how many customers you have attracted and reached out to increase your revenue goals.
5. Piloting A/B Testing
A lot of marketers often do it wrong by spending a whole of their investments in one ad creation and execution, which leads them to no result with having it all flat. Understandably, the resonation of your ad campaign with the expected results is not achievable all the time. Sometimes the campaigns take time, and this is where A/B testing is the best way to check for the results before executing your campaign.
A/B testing wouldn't let your launch the entire campaign in one go, but you can check with one ad. And for this, the ideal way to do this is by selecting a smaller market sample and dedicating a portion of your ad spending to determine the initial testing process.
6. Harness the Power of Hook in Ads
The first three seconds of your dropshipping ads can make or break your ad campaign; it is just the time needed to stay on your advertisement or move forward. So, as the store owner or campaign manager, it is pivotal for you to add creative hooks in your advertisement to compel the viewers to view it and eventually make the purchase.
For example, adding compelling thumbnails to crazy offers that the potential client is desperately looking for. Moreover, eliminate using the jargon or terminology unnecessary as they wouldn't get you any probable results.
7. Strike Balance between Visuals & Content
Another great way to make your PPC campaign highly effective for a dropshipping store is by creating a striking balance between graphical usage and content placement. It doesn't matter whether your store is dynamic or static, balancing content and visuals is of high importance.
Particularly for dropshipping ads, they strongly rely on audio components as well. The combination of audio, visuals, and texts would literally elevate your campaign and its results.
8. Strong Call-To-Action
Marketing is the game of psychologically connecting yourself with your audience. This includes making them understand FOMO (Fear of Missing Out). For making this, you need to make and integrate a strong call-to-action in your ad to convert viewers into clients. This is where you will have to drive them to complete an action. For example, a call to action such as click here to get solutions to your problems is something that will be great and result-driven.
9. Excellently Writing Dropshipping Ads
Another game-changing way of getting an excellent result from your PPC for dropshipping is by professionally writing your ad. From integrating the right keywords that have great search volume to excellent copywriting and CTA, the best way to get results from your ad is with PPC ad copy.
The placement of your keyword in the ad description and ad title are key players. This will help you target ads with a keyword in them, and eventually, you can get a competitive edge over your competitors as well.
10. Defining Value & Reimbursements
The ads that aren't focusing on value and customer reimbursements don't get any positive responses considering the selfish means and benefits. Your strategy on PPC for dropshipping must focus on providing value and benefits to your customers.
For example, considering the commercials in which the ad creators focus on providing value to the customers rather than simply selling the product. This profound value providing will offer the customers what they are getting out of it and eventually increase your customer base.
The Final Takeaway
So, in order to make your PPC campaign result-driven and highly focused on customer acquisition, it is by following the mentioned pointers. Use these effective methods to get effective results from your paid ad campaign on dropshipping.