Reading Time:
8
minutes
Why Garden Products?
In 2019, lawn and garden supplies are expected to rise to $6.6 billion in the US. Because people still view lawn and garden care as a way of beautifying their lives and increasing the home's value, the expected growth in 2019 garden supplies will be greater than in previous years.
Gardening is a way to improve quality of life, not only in the US but worldwide. It's easy to see it on Instagram. More people are sharing their natural gardens and plants on social media. Selling garden supplies can be a lucrative business, provided you know which products you want to sell and where they are available.
10 Garden Supplies You Can Wholesale Online For Resale
It is important to know what you can offer your customers in terms of gardening supplies. It is not a good idea to stock a product that no one uses.
Here is a list of the top garden products you can buy from wholesale garden suppliers. This will help attract customers and encourage them to purchase.
1. Programmable timer
Many gardeners are well aware of the value of a programmable timer. The product takes the hassle out of opening and closing hoses at will. They just need a timer to do that automatically. It will increase your sales and help you attract new customers, thereby increasing your profit margins. Dropshipping to a supplier of programmable timers is all you need. You will always have enough timers for customers if you work with the right distributor.

2. Decor for a lawn light
Lawn lights are a must-have product. These lights will beautify your lawn and make it stand out at night. Law garden wholesalers can provide great lawn lights that are simple to set up and install. They should also be affordable.
These are the ideal choice for anyone who wants to enhance their lawns' appearance. They are also very attractive for sale as gardeners will be flocking to your location to purchase them.
3. Magic hose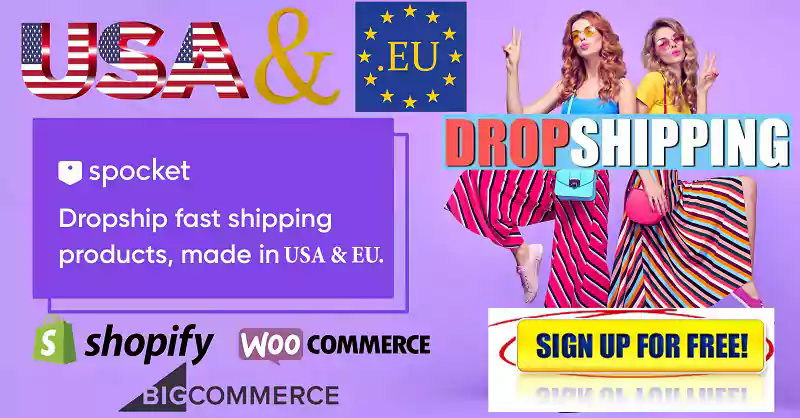 A magic hose can make watering so easy. Customers will be able to water their gardens effortlessly with this product. The magic hose can expand several times, making it longer and more suitable for use in any part of your garden.
You should have at least one of these hoses in stock, as they are the first product that customers will want to see when you open your shop. Make sure that you get hoses in multiple colors from your wholesale garden suppliers to cater for different customer tastes.
4. Garden irrigation controller
This will cause a major problem in your garden store. Garden irrigation controllers are exactly what customers need to manage their garden without worrying about water misuse. Smart controllers can accurately determine the water requirements of your plants and deliver just the right amount to meet them.
This amazing garden product will ensure that your clients don't have to worry about their water bills. The device will monitor all of their watering requirements and will provide a detailed report. It is the first thing gardeners search for when they begin gardening.
5. Pump for irrigation water in a pond garden pool
This system will improve your customers' gardening productivity and reduce their water consumption. Your customers will be able to easily pump water from their ponds, and then irrigate their gardens with the pond garden irrigation water pump.
You want to attract more customers to your area with water pumps that are durable, effective, and affordable. This will help you to remind your customers that there is no garden tool lacking in your store, which will improve your brand image.
6. Garden pruner for pruning fruit tree branches
Customers will be looking for a garden pruning tool. Because no one wants to see their garden grow bushy, this tool is the best. These tools should be available to meet the demand at all times. It is important to choose the right lawn garden wholesale distributors.
Before you decide to wholesale them, make sure that you have verified their effectiveness. You risk losing your customers if they discover that your pruner tools don't work.
7. Automatic watering tools for gardening flower pots
This tool will make it easier for your customer to take care of their potted plants. This will save them time and effort when caring for their plants. You must have at least one of these products on hand as a garden supply seller. This will allow you to attract customers who are passionate about potted plants, and offer them a better choice than they would have otherwise. It is even more important because the products are unique in their ability to ensure that your plants stay healthy.
8. Garden cropper for portable household weeding machine
The garden cropper is made to keep your garden neat and beautiful throughout the year. This tool will make it easy for your customers to weed their gardens. If you are looking for croppers, ensure you get them from wholesale garden suppliers. They will sell them at a lower price. You will make a profit when you sell them. You should also consider different colors, as this will allow your customers to choose the best garden cropper for them.
9. Garden Snake Repelling Device
This product is useful and would be a great addition to any garden. The solar panel can be recharged and is easy to use. Vibration waves can stimulate the nervous system in snakes and mice to make them leave. It can also drive rodents and other dangerous animals.
10. Solar Garden Hanging Light
A patio led solor light is a great choice for dropshipping or online business. The light will automatically turn on at dusk. It takes just one minute to install and is very simple. They can charge for up to a whole day in the sun.
There are many garden accessories and supplies that you will need depending on the type of gardening. Garden hose, garden leaf blowers and garden hoes are some of the most popular gardening accessories.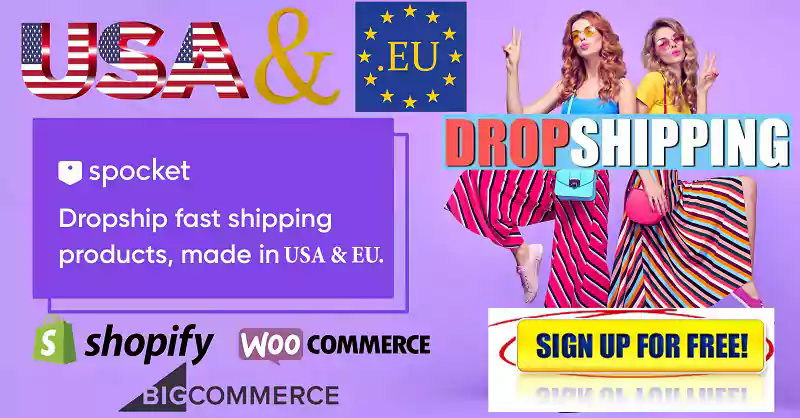 These and many other items are available on many wholesale gardening supply websites, which we'll talk about below.
Best Garden Wholesale Suppliers
1. Chinabrands
Looking for wholesale garden accessories? Chinabrands is an online marketplace for suppliers and manufacturers from around the world, many of which have their warehouses here in China. Chinabrands offers a wide range of trusted suppliers in the gardening supplies and accessories sector who offer their products at reasonable prices.
2. HKTDC Sourcing
This website is highly recommended. It allows you to source high quality products from Chinese wholesalers and manufacturers. HKTDC is an online marketplace that offers a wide variety of gardening tools from trusted wholesalers at reasonable prices. Many of the wholesalers are located in China or other Asian countries.
3. Trade Wheel
Trade Wheel offers a wide range of garden products, including hanging baskets and planters, as well as nursery trays and lids. These products are all of the highest quality and come from genuine manufacturers. They are also available on the international market.
4. Concepts of Borders
Border Concepts supplies landscaping supplies, garden decorations wholesale and lawn garden supplies. The company supplies commercial yards and independent garden centers around the world. They have been creating products that spark creativity and imagination in every sphere of lawn and garden for 25 years.
5. Your Heart's Desire
The company was established in 1980. It has evolved over the years to embrace creative product design. Your Heart's Delight is a leading supplier, offering a vast array of products to a broad range of retailers. This line offers a variety of fabrications, including wrought iron, wood and ceramic as well as cement and metal.
Each product is thoroughly researched by the team. They also make sure that supplies are priced well in comparison to other similar products on the market.
6. CROV Factory Direct
You will find high-quality garden supplies and accessories at CROV. You have many delivery options and the order process is very secure.
7. Wholesale Central
Wholesale Central offers the best in wholesale garden and home decor, tools and accessories. You can shop more than 750 items, including rare and unusual items, tools and flowers, as well as unique planters and garden tools. You can find anything you need, even those that are difficult to find.
8. Down-to-earth Distributors
Down To Earth has a variety of gardening products, from basic items to high-quality tools and gifts. Other than garden tools, there are many other products available here, including wholesale organic fertilizers and natural pest control, garden irrigation materials, work gloves, imported containers, and garden statues.
9. Greenhouse Megastore
Greenhouse Megastore is a top supplier of greenhouse supplies. They also sell garden supplies of all kinds, including pots, polycarbonate panels sheets, weed barriers and shade cloths.
You can shop here whether you are a professional gardener or a homeowner because they have everything that you need at the best possible price.
10. Gardener's Supply Company
Gardener's Supply, America's largest gardening resource, sells eco-friendly products like pots, planters and supports, soils, as well as raised beds. This website provides information on gardening, as well as solutions to almost all gardening problems. They develop and manage innovative products and keep a large how-to database.
11. Anglo-Eastern Trading
Anglo-Eastern Trading is a supplier for a unique line of hand-painted plastic patio plants and hanging baskets. The company is a leading supplier of garden and home planters in the UK and prides itself on offering a wide range of planters, baskets and troughs at reasonable prices.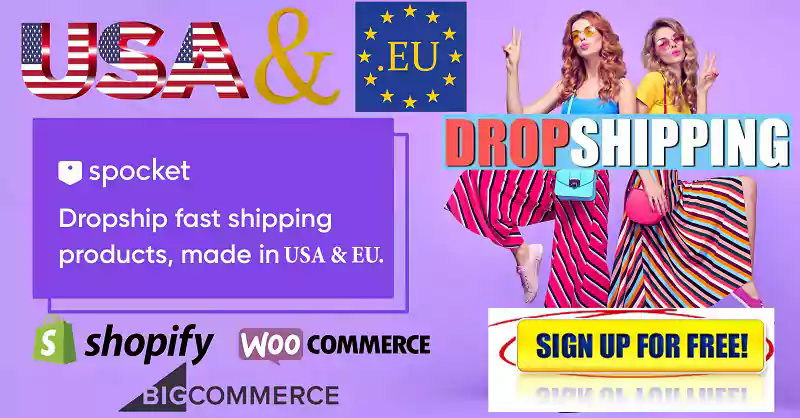 12. Smart Garden Products
SGP is a well-known supplier of a wide range of solar and battery powered garden lighting, hanging garden, gardening decor, and plant support products. They also offer innovative merchandising, packaging, and other garden extras. The company's primary goal is to offer its customers a wide product range, exceptional growth, and profitable growth.
13. Somerset Hydroponics
Somerset Hydroponics, a specialist in hydroponics and organic indoor gardening, aims to maximize plant yield. It was founded in 1999. Since then, it has provided competitively priced gardening products and expert advice to help gardeners achieve maximum results.
14. MIMS Pottery
MIMS stands for high-quality garden pottery. In a market that values individuality, they strive to bring new and innovative products. Since 1988, this customer-driven company has been in business. It has maintained the same vision: to provide customers with outstanding garden pottery and lifestyle products.
15. Eddi's Wholesale
Eddi's, which was established in 1968, is Canada's largest wholesale garden supplier. The company offers a simplified ordering process, better customer service, and a large selection of products. Their main products include organic-based fertilizers and garden accessories, decorative plantsers, horticultural lighting, control products, and horticultural lighting.
16. AMA Hort
A.M.A Hort's dedicated staff has extensive knowledge of the gardening and horticulture industries. This allows them to provide high-functioning products to their customers. Their products include crates and bins, fertilizers and berries, plant support supplies, sheers & pruners as well as tree supplies, growing mix & soils, hanging pots, nurseries, and other accessories.
17. Link Green
Wholesale suppliers provide customers with easy online access to a wide range of top-quality suppliers of garden supplies and accessories. They offer more than just suppliers. They also provide a sourcing resource for landscapers and garden centers. Wholesale suppliers provide sellers with easy online access to their product catalogue.
18. Stellar Wholesale
Stellar Wholesale proudly supplies both small-scale and large-scale growers as well as retailers with the finest garden supplies. Stellar Wholesale has been selling hydroponic, greenhouse and other garden products to commercial growers and retailers for over a decade.
19. Dome Garden Supplies
Dome Garden Supplies has been the international leader in hydroponic products and horticultural products since 1998. Dome offers industry-standard brands that allow customers to reap the benefits of a greener future, with fast supply fulfillment and customer satisfaction. This allows them to build partnerships.
20. Garden Express
Garden Express Australia is Australia's largest online or mail-order garden supplier. It offers an easy ordering process. They aim to assist customers in creating beautiful gardens by providing quality gardening tools and accessories, as well as landscaping trees, shrubs and ground covers.
21. Nursery and garden supplies
The family-owned Queensland business offers great service and affordable quality gardening products. They sell plastic pots, saucers and trays as well as jiffy pellets hanging baskets, fertilizers and planter bags.
22. Gardens Need
The company has been operating for over 20 years and is a leading planter and supplier of plastic flower pots in India and overseas. The company's garden products are made to grow spectacular displays of perennials and annuals using world-class products.
23. Green Carpet
Green Carpet is an Indian distributor and importer of unique-designed garden products. They sell pots, accessories, garden furniture, artifacts and self-watering planters. They strive to deliver the best products from around the world to their customers.
24. Hosco
Hosco is a wholesaler who deals in the production and distribution of plastic pots and plug trays, plant labels and irrigation drippers. They are ideal suppliers for retailers, commercial growers and botanical gardens around the globe.
25. Nursery Live
Are you looking for garden pots, planters, pebbles, gardening pots, and accessories? You have found the right place. Nursery Live offers a wide variety of garden supplies in Delhi, and all over the world. You will find a wide range of plants, including ferns, cactus and aromatic plants. Annual flowers, aquatic plants and aromatic plants are all available.
Conclusion
Some people enjoy gardening in today's busy world. They enjoy the process of growing their own food, so they will need all the tools and supplies. We hope you enjoyed gardening and are a skilled gardener. The list below will help you find affordable wholesale suppliers.