Reading Time:
6
minutes
Did you know that 33% of online apparel orders are returned? Imagine if every third customer of a restaurant sent their food back or if every third traveler cancelled their flights. The 33% return rate is absurd!
You might be able to see that E-commerce is different from brick-and mortar, especially in the apparel category. Online customers cannot try on garments, determine the size, touch and feel the product and have limited access to intricate details. This is why customers return products for fit and sizing.
Online retailers can drastically reduce return rates by integrating apps and other tools that help shoppers make better fit decisions. Which size chart app should you choose? There are many clothing size chart apps available, with different features, costs, customization options, and other elements.
We have done all the work by compiling and analysing 9 Best Shopify Size Chart Apps.
Do not wait, follow us now!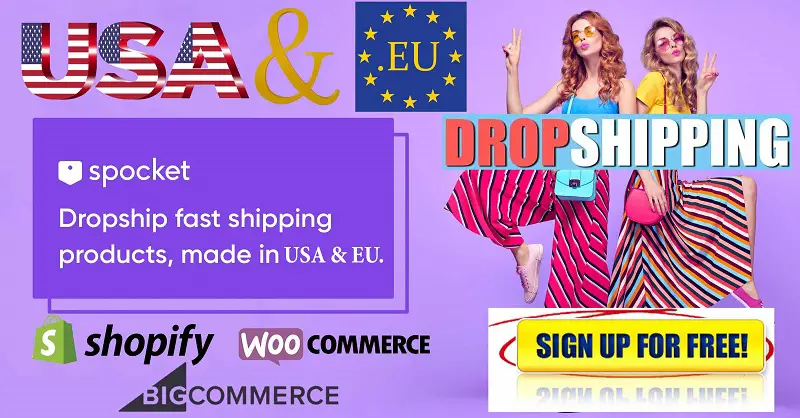 The key benefits of the Shopify size chart app
We've all experienced the disappointment of ordering clothes online, being so excited to receive them and then finding out that they don't fit. Shopify's size chart developers understand this too. Apps are designed to:
Help store owners identify product specifications
Let shoppers know which size is best for them
Don't make the same mistakes as size due to a lack information
Sizing issues can lead to lower return rates and abandoned carts.
Display the profession of your online shop
Items with sizing requirements will have their conversion rates increased
A Shopify size chart app can be a boon for customers and store owners. These Shopify size charts apps are worth a look. You can choose the one that you like from the list below.
AVADA Commerce was founded with the goal of helping 1 million online businesses grow their revenues. It has developed new apps that can solve major business problems. AVADA size chart was developed by a professional team. It helps online retailers reduce their return rates and provides useful size guides. This app is completely free to use,
AVADA Size Chart offers 11 templates that you can instantly apply to your website. These templates can be used for a variety of products such as Men's & Women's Shoes and Tops, Men's & Women's Bottoms, Kids' sizes, and Men's & Women's Tops.
You can also customize the size chart's display. The chart can be customized easily by adding icons, background colors, and overlay colors. You can also choose from a floating size charts (the size button always floats on screen), or an inline-link size charts (the size icon with the inserted hyperlink) or both.
AVADA Size Chart allows you to preview the setting at the back of the page, making it much simpler for you to customize. You can choose whether to apply to all products, or just a select few.
AVADA Commerce also offers a dedicated support staff to provide the best possible solutions and answers to your problems. You can contact them anytime you have questions.
The AVADA Size Table by AVADA Commerce:
Create unlimited size chart campaigns
11 ready-to use templates that you can instantly apply
You can customize any size chart guide or design with ease
Attach images and videos to the chart.
The size chart button can be placed in any place on the product page, collection or homepage.
Two styles of buttons are available: inline-link or floating.
All settings can be viewed at the backend
Each size chart campaign has a unique click total.
Support Google Analytics/Custom CSS
Size Chart Tabs by POWR.io can do a lot more than just generating size charts. With fully customizable navigation tabs, you can organize and display product listings, size charts and return policies.
This app streamlines product information and improves user experience.
Product Tabs By Size Chart Tabs by PoWR.io:
Allow text, images, and links to be added in tabs
You can create tabs that have different fonts, colors and spacing so they are consistent with your brand.
HTML can be used to display videos and tables within your tabs
Customer support is fast and free
Unlimited tabs in the business version (upto three plugins available in the free plan).
Price:
No Cost Plan
Starter Plan: $4.99/ month
Pro Plan: $11.99/ month
Business plan: $79.99/month
Size Matters by Eastside Co allows you to easily create size guides for products. Administrators can create a size chart from scratch, based on all the information available. Administrators can also choose different charts and adjust the background color to match the products of their companies.
The app also allows customers to create unlimited size tables, so they don't have to look at long text. Administrators can create animation or transitions to grab visitors' attention for each size chart.
The key features of Size Matters By Eastside Co:
You can create unlimited numbers of tables in any size you like
You can customize the CSS to match the stores
Ask for the required sizes
Tag the photos
Update information via emails
Relentless Apps' Best Fit – Size charts allows you to create unlimited size charts for your products or collections, and you only pay a monthly fee. Size charts can be generated for many items including shoes, shirts and bras as well as rings, necklaces and rings.
This app allows you to customize size charts by adding titles and descriptions or images. This will make your store more professional and increase customers' confidence in making a purchase. You can also display a link to your size charts in the appropriate product instead of listing every size chart for each product. This allows your customers to easily access them if they wish.
The key features of Best Fit – Size Charts by Unrelentless Apps:
Create unlimited size charts
Make stylish, easy-to-use, responsive and stylish size charts
Size charts can be easily customized
In your product, display a link to your scale chart
To make size charts, add text and images
Paste from Excel, Google Docs or CSV
Price:
No Cost Plan
Premium Plan: $4.99/ month
Developer Plan: $0.00/month (every development store can use this app free of charge until they upgrade to a paid Shopify account)
Ultimate Size Chart can be used by most online retailers for all of their clothing and accessories. It is easy to use and gives accurate and quick sizing information to help shoppers make informed choices.
To provide customers with the most important information, the app creates size charts for every item. These size charts provide basic information such as the product's size (S, M or L), color, price and discount code (if applicable). Administrators can also adjust the size charts based on available data or modify the templates already created in the gallery.
The Ultimate Size Chart's Key Features:
Make a size chart and add images for a particular product/collection.
Convert your size unit automatically
Enable floating size chart option
Tabbed charts created
To import size charts, provide CSV files
Pre-defined size chart templates
When customers fill in their height and weight for selected products, it will allow them to check their size.
Compatibility with third-party apps
Apparel Size Recommendation
It is worth noting that shoppers can guess when they don't want anymore to buy, or become multi-returners who order multiple sizes of the exact same product and then return them all in the worst possible case.
Apparel Size Recommender can help you avoid such terrible stories. The app will recommend the right size for your customers by asking four questions. This makes it simple for customers to decide which size to purchase. It also allows you to create size charts of individual clothing items. This is a great feature for stores that sell many different products. It is available in English and German as well as French, Spanish, Italian, Spanish and Arabic.
Apparel Size Recommender: Show my size: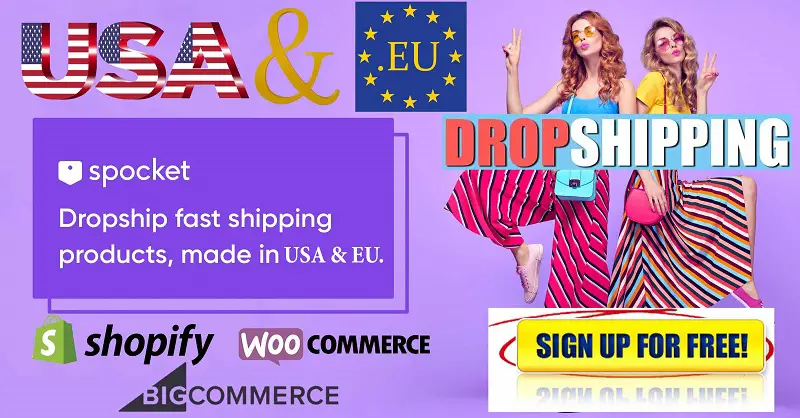 Ask customers simple questions to help them determine what they are looking for.
Connect individual clothing pieces to size charts by creating individual size charts
Increase customer satisfaction and sales
Price:
No Cost Plan
Premium Plan: $5/ month
Size matters, so does your precious time. Sweet Ecom's Size Chart – Clothes Fit guide saves time and effort in converting sizes manually.
It has a simple interface that allows you to easily create size charts. There are also multiple templates available to help make it even easier. It doesn't require any technical skills to use; follow the steps and you can start.
The key features of the Size Chart – Clothes Fit guide by Sweet Ecom:
Installation is simple and requires no programming
Guides of easy size
Multiple templates available for clothing, shoes, and other items
Use powerful tools to match the sizing charts of your products
Geo detection allows for automatic conversion of measurement units
Button to customize widget
Price:
No Cost Plan
Unlimited Plan $7.99 per month
Uplara
Uplara is a fit-recommendation application that helps customers find the perfect fit for their body by simply entering their favorite garment.
Customers can input the brand and size of any products they have purchased in the past using the app. It also converts the product's size into its appropriate size. Your customers can now choose the size they prefer without hesitation when shopping in your store.
The key features of Uplara
All customers will receive personalized recommendations
Simple interface to fit recommender
It's possible to customize your product in a powerful way
Advanced analytics to track app use
Compatible with all devices
Kiwi Size Chart and Recommender
Do you want to have different guide tables for each product? Are you looking to increase your sales? Kiwi Size Chart and Recommender by Kiwi Labs are a great option for businesses looking to improve the customer experience in their stores.
Kiwi saves admins time when converting measurement units to commonly-used units for a particular region. With just a click, shoppers can exchange the exact measurements they want. The app also offers three size recommendations, including:
Advanced Apparel Recommender is machine learning that predicts body size from simple questions such as gender and age. Then, it recommends the best fit.
Generic Table Recommender: Recommended for products that are difficult to predict body sizes (e.g. pets, children).
Create recommenders based entirely on your logic with the Custom Size Recommender
Administrators have the option to customize the design of the table to match the company's products. Administrators can select the size, available colors, and status of the product (in-stock or out-of-stock). You don't need any coding skills to use the app. It takes just a few minutes for you to install it.
The key features of Kiwi Size Chart and Recommender by Kiwi Labs
One-click installation
Buttons for floating size charts
Sizing fit recommenders
A powerful size chart
Advanced sizing table
Ultimate customization
Google Analytics integration and In-App Analytics Dashboard
Price:
No Cost Plan
Premium Plan: $6.99/ month
Ultimate Plan: $12.49/month