Reading Time:
6
minutes
Boundless Shopify theme stands out. Boundless is not a theme that I like as a marketer or CRO expert. It lacks conversion optimization.
Is it still popular among Shopify merchants though?
It's a tie, Boundless Shopify theme received low reviews on Shopify Theme Store due to their limited customization. However, Boundless theme still receives approximately 100,000 installs and more than 50,000 websites using it to sell their products, according to BuiltWith.
Boundless is a unique theme that resonates only with niche products and markets, such as those found in our Store Example. They might shrug off Boundless's lackluster customization or give preference to the unique Boundless aesthetic.
In this review article, we will explore these topics.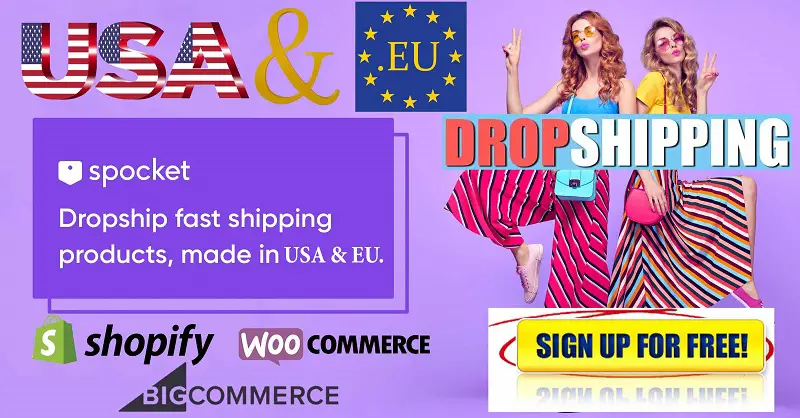 Minimalist photography theme
Shopify created Boundless, a free photography theme. Shopify officially supports Boundless, a photography-first free theme. Shopify support can be reached if you need assistance setting up your store.
Boundless theme, like all the other themes in Theme Store is mobile-friendly. I actually prefer Boundless mobile version to its desktop counterpart. Boundless theme integrates seamlessly with Burst, Shopify's stock image platform.
Who should use Boundless Shopify?
Small to medium-sized stores that are able to meet basic store setup needs.
Brands that place a strong emphasis upon visual storytelling.
Visual-driven brands include decor stores, jewellery stores and fashion shops.
Gallery shops or Exhibition stores are important for showcasing products, such as interior design agency, art gallery, and so on.
Low-competitive businesses that sell good products.
Price
Boundless Shopify is free to use. It can be installed via the Shopify Theme Store.
Theme Styles
There are two main styles of the theme: Vibrant and Black & White. The black and white version, as the name implies, has a black-and-white color scheme.
Vibrant's version has a more black-and-white aesthetic, but it includes some bright colors in the header and text link. This design allows users to focus on the imagery, without losing brand color swatches.
Boundless Shopify theme key features
Boundless Shopify Theme has four key features that allow you to display edge-to-edge photos throughout your store. These features are already built into the theme design, so you don't need to go to theme settings to enable them. However, you can customize the way the theme displays your photos, especially on your homepage.
Optimized to display large images
This is an essential feature of the Boundless theme. Shopify's Shopify theme allows you to display high-resolution product images throughout your store. All images will be displayed full-width in all elements.
Boundless allows for a lot of customization.
You can adjust the image size and ratio as well as add padding between images. You can adjust the image size to suit your product inventory (maximum 6 products per row). This level of customization is only available for the laptop version. The mobile version only allows you to display one or two products per line.
Slideshow with fade effect
The Boundless Shopify theme's slideshow is more robust than other Shopify themes. You can easily add some nice images to the slides and your store will leave a lasting 5 second impression to first-time visitors. When transitioning, the slideshow has a fade-effect. You can add text overlays, text and a CTA button to customize the slideshow. There are two ways to adjust the slideshow height. You can either make it full-width or use the base of the first image.
Based on my experience, a full-width slideshow may increase the image's size. This can impact your PageSpeed on mobile and your Time to Interactive and Large Content Painful indexes. Therefore, I recommend that you stick with the "Base of the first image" option.
One product gallery
Boundless's Product page can include large, high-resolution images within a dedicated product gallery. This feature is great for products with small variants and limited images.
With large variations of products, however, things can get complicated. Here is an example of my product page for Herschel backpacks. Without understanding the core features of a product, you will need to scroll endlessly through its images.
Please note, however, that the header won't be sticky on product pages regardless of how you configure the theme settings.
You can also add the product recommendation element to the product list. This element is based on the theme's suggestion and cannot be manually edited.
Images from the full-width collection
The grid layout is great for showing product imagery. You can customize the image aesthetic, just like the "Optimized to display large images" feature.
I want to highlight one thing: the Boundless design team seems to be too focused on the aesthetics of this collection page without taking into consideration the conversion rate optimization aspect. For the sake of minimal design, many critical CRO elements such as the Add to Cart button and color swatch indicators have been removed. This is the theme that I found most consistent throughout Boundless' theme design methodology.
Announcement bar
An announcement bar is an effective and non-intrusive way to introduce your summer clearance sale, summer sale, or shipping policy. The announcement bar, combined with Boundless's minimalist design, is easily recognizable by visitors when they first visit your site. Boundless Shopify is the only free theme that offers this feature.
How to create a homepage using Boundless Shopify Theme
Boundless Shopify theme customization is limited, just like other Shopify themes. The homepage is where most customizations are made. We'll build Shopify with the homepage.
Homepage
It is very easy to build. Like all Shopify themes, you can add rich text, collection lists, and image with text elements to your homepage. The image customization is the most important aspect of Boundless theme customization. You can modify the appearance of your images on your pages, as I have already mentioned. Users should crop the images properly before uploading. This will result in a jagged appearance. This is particularly true for the desktop version where images are displayed side-by-side.
However, the mobile version stacks images vertically so this may not be a problem. However, cropping is a good idea before uploading.
The collection list is kept simple and clean to keep the attention on photography. The desktop version hides some product information, such as the product name, price, inventory status, and other details. If you have a large collection of products, hiding product information may not be an option. Viewers will have to hover over each product to see their price and name. The product name and price can be seen on the mobile version. Some may find it difficult to use the add to cart button (similarly to the collection page).
Because of how it breaks down the simplicity of the theme, and can distract from the imagery part of the site, I recommend sticking with the original color scheme. If you wish to preserve the photography-oriented theme but still maintain your brand identity, take a look at Vibrant.
Other pages
Other pages have limited customization options. You cannot, for example, reduce the product description or modify the review and product recommendation elements. Many merchants give this theme a poor rating because it lacks customization. Your eCommerce store's most important page is the product page. PageFly is a page builder tool that will help you create high-converting product pages. PageFly allows you to create a product page with a powerful page builder tool. Add a third element to your homepage. Highlight key features, add cross-sell and upsell elements. You can also urge purchasing decisions using our FOMO element, such as a countdown, product badges, and other tools.
Performance
Overall, Boundless Shopify is performing well. Google PageSpeed is used to determine the score of some stores. However, there are still areas for improvement. Store owners could optimize images before uploading or enable lazy load.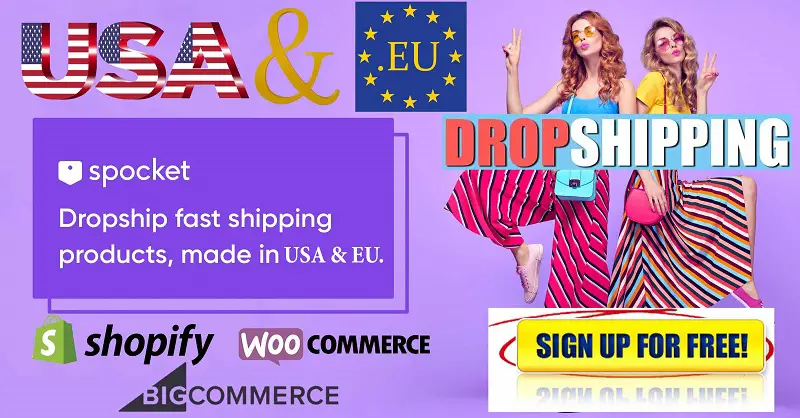 Boundless Theme is available in stores
The Boundless theme may not be the best for everyone. It is not customizable. Online stores are often not converted. Boundless requires you to spend a lot on custom images.
Remember that beauty is in the eyes of the beholder. Boundless Theme is still used by more than 50,000 websites. After seeing some of these sites, I can see why so many merchants love this theme.
Boundless theme stores have a unique look, whether it is their products or imagery. Many of these stores are service companies and only require a website to show their achievements or provide information. Some merchants sell niche products like crystal sculptures and art books. These items are often in low-competition industries, so word of mouth could be a powerful way to get the products sold. The product image should be as distinctive as possible. This is why Boundless themes resonate with these brands.
David Vance Fine Art sells his personal photographs through a gallery shop. They are printed on museum-quality Hahnemuhle, archival paper.
The Professional Autograph Dealers Association is an international association of dealers in autographs. It promotes the highest standards in this area.
8 Bit Apparel sells apparel that focuses on pixel art, cartridge era nostalgia, and other related products.
When I checked with our Shopify Theme Detector tool, it was clear that this website was built by Heycarson, a Shopify Expert. Shopify Experts can be contacted via the Shopify Marketplace.
86Brunch, a Brooklyn-based T-Shirt company, was inspired by my personal experience working in high volume New York City brunch shifts.
Able Ground is a specialist in high-quality, curated crystal collections as well as wearable crystal sculptures.
Boundless Shopify theme: pros and cons
Pros:
Optimized to display high-quality images
Minimalist look
Mobile friendly
Cons:
Inadequacy of customization
Insufficient elements to increase conversion rate (e.g. Button ATC
The product page is not optimized to display a large number of images
Boundless theme does not allow for customization. If you are looking for robust customization, then take a look at another Shopify theme.
EASY CHANGE BOUNDLESS PRODUCT PAGE LAYOUT
WHY CHOOSE DIAMOND TEAM'S BOUNDLESS PRODUCT TEMPLATE?
You can easily customize your page with a template that is very easy to use and offers many options.
There are three options for product images: Images' Slider and Hero Image with Thumbnails.
Three Style Options for Product Description Style: Tabbed Description, Default Style, and Accordion.
2 Options for Products' Options Display Method: Default Dropdown and Switches with Color Swatches without Using Any Apps.
Three nice zoom effects for your product images: Inner Zoom and POP up Zoom, and both Inner Zoom And Pop Up.
Click on the Add to Cart Buttons to see an image of Add A Trust Badges.
Without the need to use any apps, get the Size Chart Popup on the Product Page
Conclusion
Boundless Shopify is not for every store. Dropshipping merchants will not be able to use this theme with its imagery-oriented themes. This theme is unique and appreciated by brands that focus on low-competitive markets.