Reading Time:
9
minutes
It's hard enough to manage customer contact information without jumping back and forth between an ecommerce platform or a useful tool. Customer relationship management CRM) Does your online business even use a CRM? Do you want to know the benefits of a CRM? Are you curious to find out what The best CRM software is to integrate Shopify ?
What is CRM?
CRM (customer relationship management system) is a tool that helps you manage your company's interactions with customers. It is designed to help you communicate with customers more efficiently and offer quick assistance and solutions to their problems.
CRMs that combine the best features to manage your contacts, give technical support, improve your marketing, organize your support team, and bring in more sales are some of the best.
The best thing about CRMs is that they don't require any technical knowledge. They either offer Shopify integration via a Shopify app or provide code and steps to integrate the two. There are seven top CRMs that integrate with Shopify. Continue reading to learn which CRM is the best CRM software.
A CRM System for Ecommerce: Benefits
A CRM offers many benefits, including: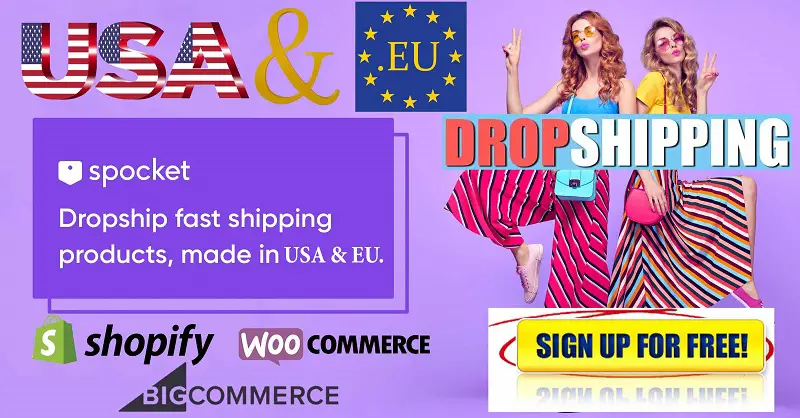 More cross-selling opportunities A CRM system is a great way to store details about your customers' purchasing habits. Your conversion rates and average orders will increase if you are able to target customers based on their interests.
Better relationships The reason for a higher conversion rate is that customers feel like they know and care about them. This will create a strong relationship and make them 'fans' instead of customers.
Better working relationships – Regardless of whether we're talking about the web developer, or the business owner, everyone within the company should be a marketer. Access to the CRM is a great way to make your employees more familiar with your customers, and strengthen your working relationships.
Efficiency improvement – allowing everyone to access your data will dramatically increase efficiency. Are you able to record phone orders that are placed over the phone? Is your returns team keeping track of what customers don't like?
Analytical data improvements A CRM system allows you to access a vast amount of information. Most CRM's allow you to personalize your dashboard. This allows you to access customer information, sales goals reports and identify untapped opportunities. In a matter of seconds, you can export a list with customers that haven't bought in the last few months and send an email to offer a discount or welcome back.
Automating admin tasks – ensuring that your employees are focused on sales is the best aspect of an ecommerce company. A CRM system can handle small admin tasks like reporting, email marketing, and legal issues. A good CRM system will allow you to focus on customer needs and new opportunities.
Cost savings Although a CRM may seem like an expensive investment at first, the long-term return on investment is incredible. Improve your revenue by better understanding your customers and identifying new products.
Shopify: Why?
We've been reviewing all the major ecommerce platforms, shopping carts, and grading them over the past few years.
While there were many changes to the chart over the past few months, Shopify was the #1 Ecommerce Platform since the beginning of this blog. It managed to remain there by continuously improving its structure and staying at the forefront in the ecommerce industry.
Shopify is easy to use, offers a variety of templates, competitive pricing, and scaleability. This makes Shopify a great platform that you can leverage as your business grows.
Shopify's app store is another great feature. There are so many integrations you can add to your store to boost your business. Although email programs, loyalty options, and sales funnel tools are great ways to solve common problems, CRM software is the most important. We have listed 7 top CRM software you can use with Shopify.
HubSpot realized that they needed to create their own app for Shopify merchants in May 2018. The HubSpot integration was released on the Shopify App Store. It provides a range of tools to enhance sales and marketing. The integration now supports all Hubspot apps including the well-respected HubSpot CRM.
The CRM is a popular tool because it is completely free.
The HubSpot CRM allows you to create your own product workflows to correspond with Shopify orders. It also includes email tracking, deal funnels, and lead generation functions to make it easy to manage sales processes.
HubSpot CRM is available to any merchant. However, it is especially useful for online shops that offer customized products.
The contact management process is quite simple and intuitive. It is easy for beginners to organize and set up contacts. They can also follow up on any insights, including all activities that were done by their leads.
HubSpot's automation engine is one of the key features. The CRM app will import your Shopify customer details and save them as contacts.
It doesn't end there. HubSpot CRM offers additional capabilities that you won't get with other free CRM tools. It auto-populates contact profiles automatically with additional information, including social details and associated companies.
Pricing
There are no hidden fees. Hubspot CRM is completely free and allows you to use its email marketing, deal-pipelines, as well as contact and lead management features. You can also upgrade to a paid account for access to even more features.
Although it sounds very appealing, there is a catch. Hubspot CRM may be more powerful than many of its competitors, but it can't match the majority of premium options on our list. The main drawback is the absence of features such as marketing automation or workflow management.
There are supplementary apps that can help you. Hubspot provides additional functionality through its Sales, Marketing, and Services Hubs. Each plan comes with a $50/month fee, but advanced features are available for an additional $50
SendinBlue was established in 2012 and is one of our top CRMs that integrates with Shopify.
It is not a secret. SendinBlue is a well-deserved leader in CRM and marketing automation software. SendinBlue offers all the tools necessary to create and customize automated email campaigns, transactional emails as well as landing pages, Facebook ads, SMS marketing campaigns, landing pages, and SMS marketing campaigns.
SendinBlue processes more than 100 million emails daily at the moment. SendinBlue's more than 80,000 customers can engage with their leads using cleverly-triggered campaigns. These campaigns are based on the leads' web behavior, shopping habits, and email engagement.
SendinBlue's flexible workflow editor allows you to set up and modify all of these parameters. It is capable of accommodating even complex automation sequencing without difficulty. You might consider a workflow that awards points, adjusts to the needs of your contacts, and tracks them through the sales funnel.
SendinBlue is a great tool for sending transactional emails. These special confirmation messages are usually sent with successful transactions. These messages can be used to increase engagement and possibly trigger repeat purchases.
SendinBlue's "Send Time Optimization" is another thoughtful feature that you might like to explore. It optimizes your messages so that they launch at the most appropriate times, based on previous campaigns' performance.
Pricing
Sendinblue's rapid rise to the top can be partly attributed to their generous pricing. There are six price points available, with the lowest being a free plan packed with a lot of useful features. This plan grants you a workflow editor that can hold up to 2000 contacts. It also includes a sales CRM tool and advanced segmentation. Transactional emails are available as well as real-time reporting. You can also host unlimited contacts.
SendinBlue's limitless email sends will be a problem. They only allow 300 emails per day for the free plan. An upgrade costs only $25 per month, and will remove the daily limit. It will also cap the monthly email sends at 40,000.
You can also purchase the next package for $39 per month for advanced statistics, supplementary A/B testing, and 60,000 emails per month. The 350,000 limit package costs $173 per month and 120,000 email messages per month cost $66.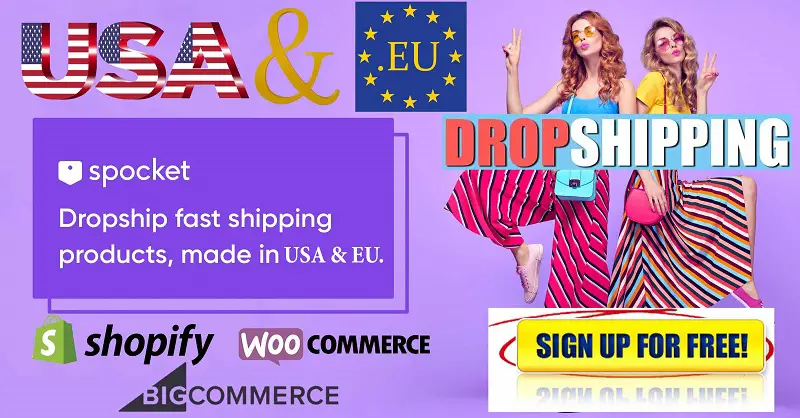 SendinBlue is a great option for small businesses who want to expand their contact base and nurture the leads through omnichannel campaigns. These campaigns combine SMS, on-site chat, Facebook Ads, retargeting, landing pages, and email.
Freshsales, a sales CRM solution that helps you track sales journeys from beginning to end, is one of the most well-known on the market.
Freshsales is part of the "Freshworks" ecosystem. It combines contact and account management with contact lifecycle stages, chat and email and sales sequences. You can access AI-powered insights and chat, depending on which package you purchase.
Freshsales offers automatic profile enrichment. This basically means that your AI solutions can augment your CRM profiles by learning more about your target market. Freshsales is easy to use, despite its advanced functionality.
You can use the Freshsales system on its own or integrate it with your Shopify ecosystem to track more of your sales interactions.
Freshsales can be integrated with the Freshworks environment so that you can use all the communication and collaboration features to suit your needs. You can also track your results with dashboards and custom reporting.
Pricing
For beginners, Freshsales offers a free version that provides basic contact management and stages of the contact lifecycle. You will need to upgrade to the PS12 per user package for more advanced tools. This includes predictive scoring, sales sequences, and much more.
Access to the "Pro" package is also available for PS29 per monthly with chat campaigns, next-best actions insights, and more. Upgrade to Enterprise service for PS55 per month and get AI-based forecasting and a dedicated account manger.
You can add additional features such as CPQ to branded invoices, quotes and onboarding documents, all within your Freshsales environment.
Metrilo is an all-in-one Ecommerce Analytics, CRM, and Email Marketing platform. It is easy to integrate with Shopify and only takes a few clicks for the app to be installed on your ecommerce shop. It can sync with your past data and display all of your customers and orders within the system.
CRM contains detailed information about customers and visitors. This includes on-site behavior as well as revenue, orders, sessions, contact information, tag, filtering, segmentation, and more. The CRM also features a powerful behavior tracking feature that allows you to segment customers using more than 30 pre-set filters.
It is easy to identify high-spending customers, loyal customers, deal hunters, and idle customers.
Metrilo allows you to retain and engage your customers. This will increase your profitability. The Retention Analysis shows you which channels, campaigns, and times are most popular with your customers. You can reach people directly with the automation and email built into the system.
Pricing
It adapts to the company's needs. The Essential plan provides analytics for beginners. Next comes the Pro plan which includes retention analysis and customer database. Metrilo Premium allows you to use just one tool to manage the majority of your business. You can try them for free and save two months on your annual billing.
Salesforce
Salesforce CRM is an extremely popular CRM software solution for online businesses. There are many options to integrate it with your Shopify store. The Shopify App Store has many additional solutions that can be integrated with your existing Salesforce system. Although technically you can keep your Salesforce CRM separate and your Shopify store separate, these solutions allow you to bring the functionality closer to your online shop. You can also implement Zopim Live Chat to sync your chats with Salesforce.
TradeGecko is an inventory management app that can be integrated with Salesforce. Zapier provides a "Zap", which allows you to integrate Salesforce with Shopify, automating some of your tasks and working with the CRM. This combination allows you to keep track Salesforce customers and add them as contacts. You can also track the products they have purchased without having to switch between Salesforce and Shopify.
Shopify and Salesforce allow you to connect more than 400 integrations to help take your business to new heights. Salesforce is regarded as one of the most innovative companies in the world and is constantly at the forefront for new ideas.
Although understanding and using CRMs can be confusing at first, you'll always find the answer to your question by using Salesforce Trailhead. This is their online training platform.
Pricing
Salesforce offers so many options when it comes to pricing. Their out-of-box package starts at $25 per month, and goes up to $300 per month. The Lightning Enterprise package is recommended if you want to get the most out of Salesforce. This gives you more control over managing and finding leads.
AgileCRM is a great alternative to Salesforce. It has quietly been under the radar for a while and has built a wonderful reputation. It's a great choice for beginners due to its very affordable pricing. The great thing about AgileCRM is the wide range of tools that it offers, which are not available on other CRMs at a fraction of their cost.
AgileCRM is a $9 per month solution that allows you to track sales and use it as a contact manager system. It also offers a sophisticated marketing automation platform. You will need to upgrade to the Enterprise package, which costs $48 per month.
AgileCRM's most outstanding feature is its helpdesk, which is included in the $30 per month package. Agile's ticketing system allows you to identify and resolve critical issues in your team, which can help boost your business. To help you find recurring issues, you can also group issues.
Pricing
AgileCRM is an excellent option for those who are just getting started in CRM. They are affordable and their customer support is excellent. This is especially important because CRM is a complex subject.
Zoho is our last choice! Zoho is a great CRM system like Pipeliner. Although it's not intuitive and beautiful to look at, it has a lot of great features. It's also very affordable.
Zoho offers a robust email marketing tool as well as customisable web forms to gather leads for your ecommerce website. Their reporting functionality is robust and one the best in this list. Their reports have a unique feature: you can add reports to your 'favourites' folder, which is extremely useful for quick access.
Zoho also spent a lot of effort into their mobile app. This can be extremely useful if you have a physical shop. This will give you information about nearby customers, which is especially useful if you're running an event or a pop-up. It could be linked to Zoho's email functionality so that you can contact all customers and leads in your area.
You can also scan business cards using the app, which will automatically upload to the CRM.
Pricing
Zoho is extremely affordable for what it offers. Although it may require some customizing, once it is set up it will be very helpful.
Which CRM software is best?
SendinBlue offers a simple setup and prevents you from having to use any code. It can be expensive so it is best to use Pipeliner or AgileCRM if you are just starting out.
Each CRM offers some form of integration. However, Salesforce is the best and most affordable for keeping in touch with customers and organizing interactions. Salesforce is also flexible enough to grow with your business, so if you are serious about ecommerce, Salesforce is the best CRM software.
It's your turn…
Leave a comment below if you have questions about Shopify's best CRMs. Are you familiar with Zendesk or Salesforce? Do you have any thoughts on the integrations with Shopify?