Reading Time:
11
minutes
You might be wondering if fulfillment centers are only for big companies. Is it prohibitively expensive? Do you require a certain amount of sales? Does it necessitate a lot of extra work that you don't have time for? To address those concerns, we must first state that 3PL fulfillment is appropriate for all types of businesses. You need to work with a fulfillment company that specializes in small businesses. That's why we compiled this list of the best fulfillment centers for small businesses, considering pricing, accessibility, fulfillment speed, and volume requirements.
We want to make sure that all startups and small businesses have the same opportunities for fulfillment as the big dogs. During our research, we discovered several fulfillment centers that only ship within the United States and others that ship internationally. We also looked for affordable options and provided excellent customer service because there's nothing worse than being on hold for too long when you're trying to run a small business.
Continue reading to learn everything there is to know about the finest fulfillment centers for small businesses!
The top fulfillment centers for small businesses offer a combination of cost, experience, and quality assurance. Not to add, these ecommerce fulfillment businesses make integrating with your online store, notifying the fulfillment firm about orders, and managing your inventory from an online dashboard a breeze.
The following is a list of fulfillment firms (and their centers) that offer exceptional service and don't shy away from working with small businesses (like you may find with other fulfillment providers). They're not in any particular order, but we recommend reading about them all to understand better which one is appropriate for your ecommerce business.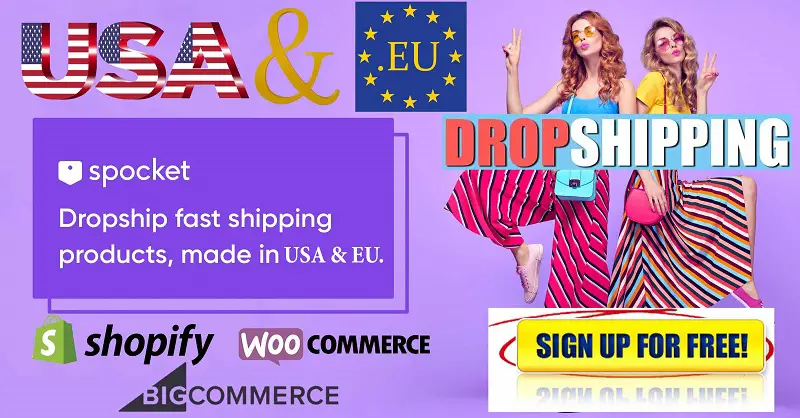 ShipBob – The Best Fulfillment Center for Small Business
When you work with a fulfillment firm, you'll discover a slew of hidden benefits. ShipBob, for example, lowers cart abandonment rates by 18% while simultaneously saving small businesses up to 18% on their shipping costs. ShipBob also provides speedy fulfillment to boost customer happiness in the United States, with fulfillment centers located around the country.
ShipBob even offers a Growth Plan for startups, with no minimums and the freedom to go through onboarding at your own pace, thanks to on-demand resources, step-by-step instructions, support from their staff, live office hours sessions, and the option to pay a nominal price for 1:1 implementation support.
The following are some of the fulfillment center locations:
Edison, New Jersey
Woodridge, Illinois
St. Petersburg, Florida (FL)
Carrollton, Texas, is a city in the state of Texas.
Los Angeles, California
ShipBob offers international shipping for individuals with customers worldwide, in addition to its extensive network of high-volume local operations. Small business owners will like the web interface, which allows them to interact directly with all major platforms and send automatic orders to ShipBob for fulfillment.
International shipping is available in a variety of formats. First, ShipBob has fulfillment facilities throughout the United States, Canada, the United Kingdom, the European Union, and Australia, allowing you to store merchandise there for speedy shipments to clients in those places. Even if the consumer does not live near a facility, it is possible to provide speedy international shipments. You can't go wrong with ShipBob as your fulfillment partner if you want a beautiful order management panel, options for two-day fast shipping in the US (and standard and expedited shipping across the world), and reporting that makes future selections easier.
Advantages
With your ShipBob account, you get free reporting and inventory management tools.
A complete order fulfillment dashboard allows you to send out orders automatically, track their progress from processing to picking, packing, and shipping in real-time, and monitor real-time inventory counts across all locations.
You can compete with even the fastest ecommerce retailers by offering two-day shipping to anywhere in the continental US (even from one fulfillment center).
A broad network of fulfillment centers and an intelligent distribution function for holding products where it makes the most sense to save shipping costs and transit times. For example, you might discover that one product is primarily sold in the Midwest, so you send most of the products to a distribution facility in Wisconsin or Illinois.
WooCommerce, Shopify, Wix, Square, and Squarespace are just a few of the prominent ecommerce systems that have integrations.
Return management platforms, inventory management, shopping carts, and freight and shipping solutions have integrations.
Amazon, Walmart, and eBay are just a few of the famous markets that have been integrated.
An end-to-end customer experience includes tracking codes, notifications, apps, and various other features such as return labels and a complete return management system.
Fees
Your fulfillment and storage fees are included in the ShipBob software. Among the fees are:
Receiving merchandise at their fulfillment center costs $25 for the first two hours and $40 for each additional work hour.
Storage per SKU costs $40 per month per pallet, plus $10 per month for each shelf and $5 per month for bins.
Picking and packing: You are given four free picks. ShipBob then adds a $0.20 per pick fee for the sixth and subsequent picks.
Standard packaging: All standard packaging, including plain mailers and boxes, is provided for free. By paying a monthly storage fee (e.g., $5 per month for a container to store your marketing insert or branded poly mailer), you can use your bespoke mailers, inserts, and packaging.
Shipping: The cost of shipping varies. It is determined by various elements, including the destination, dimensions, and weight. ShipBob has partnered with shipping services to allow you to ship orders while receiving discounts.
Overall, ShipBob pricing is fair and reasonable, making it the finest fulfillment center for small businesses—mainly because you can focus on other aspects of your business that generate revenue. The most important fees are an installation charge and shipping, storing, and receiving expenses. However, the majority of pick-up and delivery services are free.
Shopify Fulfillment
Because of its extensive network of centers, cheap price range, and seamless interaction with Shopify, the Shopify Fulfillment Network is ideal for small online enterprises (one of the most popular ecommerce platforms for small businesses). However, there are certain limitations. The biggest one is that, for the time being, Shopify Fulfillment does not work with any companies outside of the United States. Outside of the United States, they only have one center. Despite this, Shopify can still ship to the majority of other nations.
Many firms already utilize Shopify as their ecommerce platform, which is a massive benefit of working with them for fulfillment. Small businesses demand as much simplicity as possible. Therefore, the fulfillment system's direct integration with the Shopify platform is a plus. You're even billed on the same bill. Shopify also has reasonable prices, a lovely UI, and clever distribution systems to ensure your products are delivered to the proper locations across the United States (and Canada).
Advantages
All of your selling and fulfillment options are delivered to you on the same recognizable Shopify interface.
With locations in Texas, New Jersey, Pennsylvania, Ohio, Georgia, California, and other states, the fulfillment network reaches every corner of the country. They continue to add to this list. The one in Canada is in the province of Ontario.
Many of the shipping materials and marketing inserts can be customized.
With critical partners like FedEx, USPS, and UPS, Shopify offers same-day delivery and quick shipment.
When it comes to fulfilling orders, you have complete control over all data. You can monitor where the things go, how long it takes for them to arrive, and whether or not anything is returned.
Make sales on well-known markets like eBay, Etsy, and Amazon.
The Shopify Fulfillment Center is unparalleled in terms of pricing transparency. Not to mention the fact that it's all rolled into one invoice.
Every customer has access to dedicated customer service.
Shopify collaborates with its shipping partners to provide customers with deep discounts and precise delivery schedules.
A clever distribution feature allows you to store things wherever you wish in the network. Shopify outsources this since they choose the locations and propose them to you in the future for more efficient fulfillment.
Shopify is in charge of all returns.
The Shopify dashboard allows you to manage real-time inventory updates.
Small businesses sell B2B or wholesale benefits from the Shopify Fulfillment Network. Subscriptions can also be sent out.
Fees
Storage (including customized projects) and the process of picking, packing, and shipping are the two types of costs charged by Shopify Fulfillment.
Although there is no particular pricing module stated on the Shopify website, it is inexpensive for all small businesses because it is based on the volume sold and the amount of inventory that needs to be stored.
Here are some specifics about Shopify Fulfillment's pricing:
To acquire a personalized quotation, you must contact Shopify and complete a simple application process.
A different pricing scale applies to wholesale orders.
You can choose to be billed on a per-fulfillment basis.
Shipping costs are calculated based on the shipping company, destination, and package size.
For inventory storage, Shopify charges a monthly fee.
You'll need to talk about specific initiatives to account for them in your budget.
ShipMonk
ShipMonk is similar to ShipBob in that it has a quick interaction with all ecommerce platforms, a beautiful inventory automation dashboard, and one of the easiest setups for initiating fulfillment processes. However, despite having a robust three-location fulfillment network, ShipMonk isn't quite as large as ShipBob.
ShipMonk performs an excellent job of keeping pricing transparent; they give an online price calculator, and there are no hidden costs associated with partnering with ShipMonk. We particularly like that ShipMonk offers Amazon FBA prep services in addition to its standard third-party logistics, which helps small businesses get started with FBA (Fulfilled by Amazon). Subscription box fulfillment and other unique projects are also possible at ShipMonk fulfillment centers.
Because of its intuitive online interface, quick integrations with ecommerce platforms, and transparent pricing, we believe it is one of the best fulfillment centers for small businesses (seeing as how so many small business owners will want to know the exact pricing right up front).
Advantages
ShipMonk has three fulfillment centers in the United States: Los Angeles, CA, Pittston, PA, and Fort Lauderdale, FL, giving you direct access to every major city in the country and simplifying the distribution process.
You get an all-in-one fulfillment management software that includes modules for inventory, warehousing, shipping, distribution, tracking, and more in one product.
There are over 100 third-party software integrations. Links and syncing with many of the major ecommerce platforms are included.
Before you sign up for fulfillment services, you can use a cost calculator. Following that, ShipMonk is relatively straightforward, outlining all fees and not imposing any surprises.
Advanced reports for unit distribution, expenses, orders, and fulfillment accuracy are available.
ShipMonk may help with particular initiatives, like Amazon FBA or sending out subscription boxes for small enterprises.
Customers receive a lovely return module for creating returns, and you get access to a thorough returns administration program where the products are rerouted back to ShipMonk.
Fees
Standard fulfillment rates vary by project; however, ShipMonk's website provides the following estimates:
Picking charges are $2.50 per order. This is for up to 500 orders per month. When you have a more significant volume of orders, the price drops typically. After your limit, all picks are $0.50, and branded inserts are $0.20.
Return processing costs $2.00 each return. Additional goods in the return incur a $0.50 surcharge.
Storage: The storage cost is determined by the type of storage items used. Every little container, for example, costs $1 per month. Monthly fees for medium bins are $2. Pallets are available for $20 per month.
Shipmonk has a $250 minimum pick and pack cost each month for special assignments. Special projects cost $45 per work hour, plus extra charges for unloading cargo.
Materials for packaging range from $0.15 to $2.00.
Keep in mind that the fulfillment fees for FBA and subscription boxes are not the same as the usual fulfillment fees indicated above. Look at the specific project charges on the Shipmonk website.
Deliverr
Deliverr uses a method that connects your fulfillment process to various sales channels. Delivery has a more extended number of multi-channel fulfillment choices than its competitors on this list, including Wish, Amazon, eBay, and various additional marketplaces. Delivery distinguishes apart since those orders are consolidated into a single dashboard. You can link with BigCommerce or Shopify and give consumers who desire it next-day shipping.
You can also enable badges that show customers how to get 2-day shipping for various products on your shop, including free shipping alternatives. Deliverr works like a funnel, bringing together various channels in one spot. Manage your products from a single online dashboard, offer them on five various marketplaces (including your website), and deliver each sale using the same network. Take advantage of Deliverr's extensive fulfilment network, which spans the United States and includes approximately 15 locations.
Advantages
With facilities in Ohio, Kentucky, Arizona, Nevada, Colorado, and Texas, Deliverr has one of the largest fulfillment center networks for small businesses.
You'll get a whole inventory management software package that will help you figure out where to deliver things, manage channels, and offer different shipping speeds.
There's a mechanism to indicate which products are eligible for free shipping. This can be used to encourage individuals to buy more things.
All of the prices are reasonable and straightforward. For example, on the Delivery website, you can look at fee estimates.
Free two-day shipping is available on most marketplaces and ecommerce systems you integrate.
Fulfillment modules are unique to each marketplace and platform. It's all on the same dashboard, but you can choose to only see shipments from Shopify, Walmart, or eBay by clicking the appropriate button.
Fees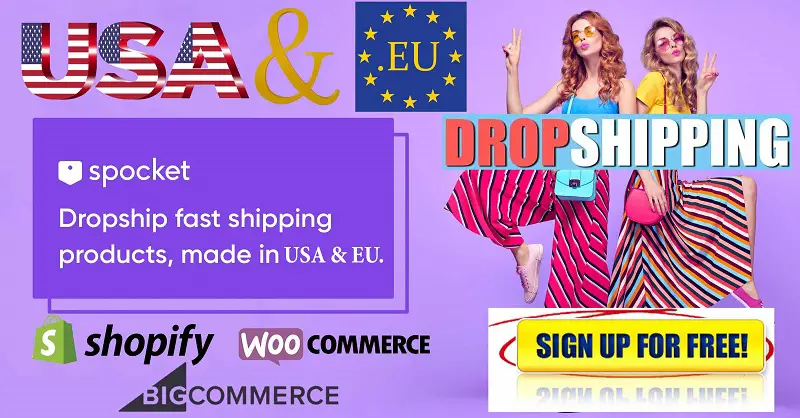 Deliverr appears to be a viable option for small enterprises when it comes to pricing. Even though each merchant receives a unique quote, they provide a cost calculator to help you estimate how much you'll spend based on an Amazon link or a manual product import.
The following are some cost estimates for iPhone cases:
$4.26 for standard fulfillment
Wish Quickly Tag: $7.52
$4.26 on eBay Fast Tag.
Monthly storage costs: $1.20 (based on 50 average monthly units).
Special projects are more expensive, and fees vary depending on whether you send batteries, perishables, or other non-standard materials. However, you should know these expenses before using Deliverr and shipping out any products.
Red Stag Fulfillment
Red Stag Fulfillment offers small businesses a one-of-a-kind opportunity to work with what many perceive to be a small company fulfillment center. Instead, we know Red Stag as a dependable, cost-effective fulfillment service for ecommerce retailers in the United States, primarily through its two fulfillment centers in Salt Lake City and Knoxville, to ship domestically and internationally. One of the best things about Red Stag is that it is a smaller company, so you get dedicated client support rather than having to wait for emails or never getting on the phone with someone.
They also cater to special fulfillment requirements, provide complete pricing and shipping transparency, and offer discounted shipping rates for all major carriers. You also get access to Red Stag's same-day order fulfillment, which allows you to get products to customers faster or give them that option.
Red Stag views its relationship with small businesses as more of a business partnership rather than one in which your brand is just one of the thousands of others. Compared to the other fulfillment centers on this list, this gives it a distinct advantage. On the other hand, Red Stag has a smaller fulfillment center network than almost every other competitor on the list is a disadvantage. Despite this, they continue to guarantee 100 percent accurate fulfillment and lightning-fast shipping to the great majority of the United States. This is achievable because the two fulfillment hubs are situated to reach nearly every state within 1-2 days.
You may distribute products to each center, walk through onboarding, choose the best shipping carriers, and track products as they are dispatched to clients using Red Stag's sophisticated online order management dashboard. Red Stag also works with the most popular ecommerce systems, such as WooCommerce and Shopify. Red Stag appears to be a winner for most small enterprises, with shipment monitoring (given to the merchant and consumers) and cheap shipping labels.
Advantages
Red Stag's fulfillment center network, albeit smaller than the competition's, contains two locations in ideal locations for quick shipments across the United States. In addition, they intend to open a fulfillment center in Los Angeles.
Popular ecommerce platforms such as Shopify, Volusion, and WooCommerce can be integrated.
After signing up for Red Stag's fulfillment services, you'll get a free order and inventory management system. This program distributes products between warehouses, alters order volumes, and determines where products are dispatched.
Customers can benefit from same-day fulfillment and a variety of quick shipping options.
Small businesses can take advantage of various reductions, including storage and shipping carrier expenses.
You may personalize the entire dashboard to fit your company's needs.
If necessary, Red Stag processes all returns. Your online fulfillment software also has a returns management function.
When working with Red Stag, we've found that getting a hold of a qualified customer support rep is more likely. This is most likely because most of the staff work in-house and thus have an extensive understanding of the company and its operations.
Fees
The Red Stag website does not provide fee estimates because each merchant must contact the organization for a custom price. Here's what we've been told gets put into your final bill to give you a sense of what fees to expect:
Warehousing
Picking
Packing
Receiving
Shipping
Returns
That appears to be rather ordinary compared to the competition, and you should anticipate additional project fees if they arise (or if you want to include certain branding things or send out subscriptions). The good news is that there are no hidden costs, long-term contracts, account setup fees, or account administration fees with Red Stag. It's also the most significant fulfillment center for small businesses because there's no monthly minimum.
Which Fulfillment Center Is Right for Your Small Business?
Are you still stumped as to which fulfillment center is appropriate for your small business? To help you narrow down your options, have a look at our final suggestions below:
Shipbob is our top fulfillment center for small businesses because of its extensive warehouse network, inexpensive and transparent pricing, and excellent integration and software options.
Small businesses that already use Shopify as their ecommerce platform can benefit from the Shopify Fulfillment Network. The price is clear and reasonable, and the Shopify interface is second to none. Skip this if you don't plan to use Shopify for your website or if you'd prefer your fulfillment provider to own its centers, which Shopify doesn't appear to do.
Because of its devoted client support staff, small business ethos, and small but efficient delivery network, Red Stag Fulfillment is a top choice for small business fulfillment. It's a reliable operation where you can speak with someone if necessary.
Shipmonk is one of the most affordable fulfillment services, ideal for small enterprises. We also enjoy the program and the fact that it supports FBA.
Delivery: If you plan to sell on many markets, such as Amazon and eBay, this is the best option. It isn't the most user-friendly of the options on this list, but it does provide an excellent multi-channel fulfillment platform.
If you have any additional questions about the best fulfillment center for small businesses, please leave them in the comments. Also, if you've worked with any of these fulfillment firms before, please share your thoughts.