Reading Time:
9
minutes
Do you have an idea for a clothing line? Perhaps you are interested in selling your own accessories line. You can do both! We'll be discussing the best Shopify print on demand apps. We will also discuss print on Demand as a business model and the benefits it offers. Finally, we'll help you choose the right print ondemand app for your business.
Sound good? Great! Let's get started!
What is Print on Demand?
Print on Demand is a business model that allows you to use white-label products from third-parties (such as phone cases, baseball caps, etc.) and then customize them with your designs.
The products are then sold on a per order basis. This means that you don't pay anything until the product is purchased. After your customer has made a purchase, you place an order with the supplier and they take care of the rest. Print on demand companies take care of everything, from printing to shipping the order.
This reduces startup costs as you don't have to worry about manufacturing, storing or purchasing large quantities of products so that you can sell them.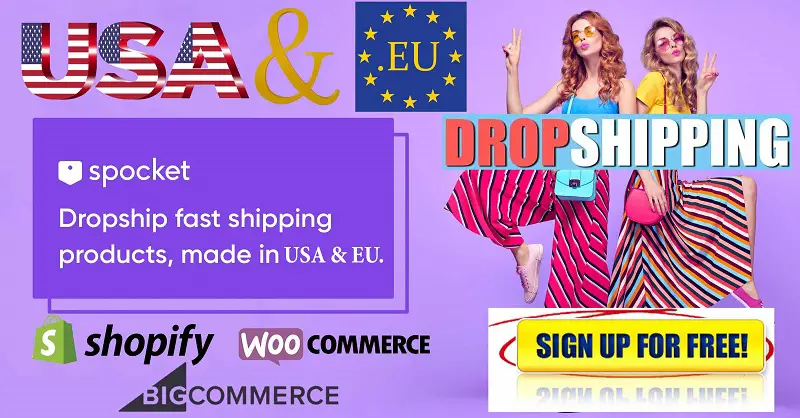 Print on Demand can be used in many ways
You can test your business idea before you commit to it fully. This will allow you to see if there is demand for the products that interest.
To monetize and market your online presence and audience, such as a YouTube channel or Twitch channel, an Instagram profile and similar
You can create products that cater to a specific niche like gamers, anime fans, or music lovers.
Printful is a popular service that prints on demand. Printful has a large inventory of over 200 products, so you don't have to limit yourself to t-shirts.
Printful sells sweatshirts and hoodies, as well as phone cases, embroidered hats and coffee mugs. Printful offers cut and sew, embroidery, sublimation and direct-to-garment services.
The built-in mockup generator allows you to easily visualize the final product.
You can also add tearaway tags and packaging stickers to your products. Although this is more expensive, it will give your customers a more personalized experience.
Printful usually ships products within 2-5 business day. They ship internationally from the US, Europe and Mexico. Shipping to the US starts at $3.99
Printful is an all-in-one solution that you can adapt to your business's growth and evolution.
Pricing
Printful is completely free to use. There are no setup or monthly fees. There is no limit on the number of products that you can sell. The price of your product depends on what product you are selling. For more information on product prices, visit their Product Catalog Page.
Pros
One of their five fulfillment centers can ship worldwide and fulfill all orders
There are no minimum orders and there are no setup fees
Everything is fulfilled and shipped under your brand's white-label label
The many eCommerce integrations make it possible to automate the entire process
Printful mobile app allows you to keep track of your orders while on the move
Cons
Additional branding fees may apply
Shipping to European countries is dependent on where you are located.
Printify is another popular service that prints on demand. Printify is unique because they connect you to a large network of printing partners that are located all around the globe. It is easy to choose the right partner for you based on where you are shipping to. This allows for faster fulfillment and shorter shipping times.
There are also more options. You can currently choose from over 250 products, including mugs and hoodies, bags and linens.
Printify offers a product mockup that allows you to easily create and preview products before you add them to your store.
Shipping rates allow you to add flat-rate shipping to any store. Shipping rates can vary between providers and depend on where the shipment is being shipped.
Pricing
Printify offers three plans.
Start your business for free. You can have up to five stores and unlimited product designs. The plan includes self-serve support center, mockup generator and 24/7 merchant support.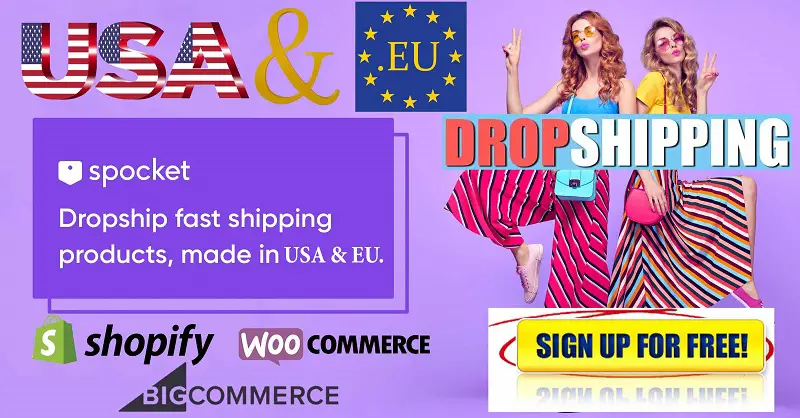 Premium plans cost $29/mo, and allow you to open up to 10 stores. This plan includes everything from the free plan, and allows you to set up 10 stores.
Enterprise plans allow you unlimited stores per account. This plan includes all the features of the Premium plan, as well as a dedicated Account Manager, early access to new features and custom API integrations. It also offers branded customer support. You will need to contact Printify for custom pricing.
Pros
A large selection of products, with more variety
There are three plans available
Shipping costs can be reduced depending on where you are shipping from and what provider you use.
Flat rate shipping can be offered in your store
Cons
Only the most expensive plans have branded customer support
Printful and Printify have more products than Gooten, but they don't have nearly as many. There are more than 100 products in their catalog, including t-shirts and linens, acrylic prints as well as hoodies, mugs and hoodies.
Gooten claims it is an all-in one solution that offers advanced order management and a high-quality manufacturing network.
An unlimited number and number of Gooten stores can be connected. It integrates with Etsy, Shopify, and provides API integrations to other eCommerce platforms.
Gooten is unique because they will find the best solution to your product order. Gooten will automatically route your order through their manufacturing network, from finding the best manufacturer to the most cost-effective shipping. The order will be shipped directly to the customer.
Pricing
Gooten charges no setup fees or monthly fees. Start your journey for free. Prices for products vary depending on what product you are selling.
Pros
You can charge flat-rate shipping to your store
Platforms that allow for more hands-off are less restrictive than others
There is no limit to the price you can charge for any product
Cons
Although they don't offer a product mockup generator, they do have print templates that you can download and make use of.
It doesn't offer as many products than some of the apps on this list.
Print Aura has "Kornit 932" and 931 printers, which are specifically designed for high quality garment printing. You will also find a large selection of garments in their catalog.
You can also print on bags, mugs, phone cases, and other items. There are many brands to choose from, so you can offer a wide range of products.
You have the option to add tear-away tags to your products.
Print Aura ships internationally and has shipping rates that vary depending on where they are shipping. Domestic shipping to the US starts at $5.50 Most products arrive in white bags and are returned with a label that includes your business name.
Print Aura offers standard processing times of 3-5 business days and rush processing with a 2-3 day turnaround.
Pricing
Print Aura does not charge any setup fees or monthly fees. The price of the product varies depending on its type, just like many other providers. Print Aura has a cost estimation calculator that can be used to calculate the cost of your product.
Pros
There are no setup fees
Large product range
Cons
Their website is a little outdated, and it can be difficult to find information.
Comparing to other platforms, the app interface can be difficult to use.
Teelaunch is another popular app that prints on demand for Shopify stores. They are one the most popular apps, and offer a wide variety of products. They offer unique products such as Bluetooth speakers and color-changing cups, in addition to the usual options like t-shirts and hats.
Teelaunch is affordable and produces high-quality mockups you can use in your store and on other marketing materials.
Most orders can be shipped within 3 to 6 business days. You can ship to the US, Canada, or UK from any country in the world. Shipping costs vary depending on the product and destination.
Teelaunch also offers a personalization tool that allows customers to enter their name and/or photo to customize a product.
Pricing
Teelaunch charges no setup or monthly fees. Teelaunch products have the lowest prices around, and shipping costs are comparable to other services on the list.
Pros
Great solution if you're looking for more unique products
You can use their mockups for your marketing materials, including lifestyle and high-quality mockups.
A 25% discount can be applied to one item every 30 days, so it's easy to order a sample
Cons
Their product catalogue isn't as extensive as other apps.
There are no options to add package inserts to give your product a more customized look.
Printy6 (previously known as Snaprinting), offers a good selection of products. Printing your designs on apparel is possible, but it can also be printed on home and living products, mugs and accessories such as clocks, backpacks and canvases. You can choose from men's, women's, and children's clothing. These include t-shirts and leggings, hats and tank tops as well as kid's shirts. You have access to a product catalogue with hundreds of products.
Printy6 offers competitive pricing and the ability to offer expedited or flat-rate shipping. They ship worldwide and have a standard processing time. The products are printed in China and shipped worldwide.
They don't charge shipping fees, as they are included in the product price.
Pricing
Printy6 is free to use, unlike many other apps. Printy6's products are among the most affordable on this list, making them an excellent choice if you're looking to save money.
Pros
Printy6 offers some of the best products on this list.
Shipping costs are included with the product price
You can find a wide range of products at their store.
There are many unique products, such as clocks and watches.
Cons
Other than the business name on return labels, there are no custom branding options.
Some products are shipped from China, so they may take longer to reach their destination.
JetPrint is a specialist in a niche product. You can print your designs on watches with JetPrint. They offer printing on tees, blankets and doormats in addition to watches.
It's easy to make a custom-made watch by choosing from a variety of straps, styles, colors.
Shipping is very straightforward. They usually deliver within 3-5 business days. This is comparable to other apps on the list. They offer free shipping worldwide, but with the caveat that products may take 14-20 business days to arrive.
They do offer express shipping with delivery times of 5-9 business days. This option is $15.
JetPrint offers automatic order processing, and can create high-quality mockups as well as detailed product specifications to be added to your product pages.
Pricing
JetPrint is free to get started. There are no ongoing fees or setup fees.
Pros
If you don't mind having to calculate different shipping costs, the free shipping option is a great addition.
If you are looking for a niche product, this is a great choice.
Shopify is easy to use and integrates easily with
You can use high-quality mockups in all your marketing materials
Cons
They are slightly more costly than other apps because of the nature of these products
China is where products are printed and shipped so expect longer delivery times.
CustomCat is the app with the largest product catalogue. There are more than 550 products, including t-shirts and canvas art, blankets, embroidered caps, laptop sleeves, and blankets.
They do not require minimum orders. They offer embroidery printing, sublimation print, direct-to garment printing and 3D dye diffusion printing.
These products stand out because of their quick product processing times. Most products can be shipped within 2-3 days.
Shipping is quick and easy. Products are shipped within the United States in 1-7 business days. International orders take between 4-15 days. The products are made and shipped within the US. Shipping fees start at $4.99 for domestic shipping.
Unique features: A $30 per month optional paid plan gives you access at some of the lowest prices in industry (7 tees and 3 mugs)
Pricing
CustomCat offers a free plan that will get you started quickly. You can also purchase a plan. Here's how they work:
There is no upfront cost or monthly fee for the free plan. Access to their entire catalog, which includes 550+ products, starts at $9.00 for the t-shirt and $5.50 per mug. CustomCat is slightly more expensive than other apps on the list.
The paid plan costs $30 per month. This plan includes all the benefits of their free plan, but also offers a 10% discount on their entire product catalogue. For example, the price of a tee-shirt drops to $7.00, and $3.50 per mug.
Pros
CustomCat delivers the fastest processing times and deliveries
They have the largest product catalogue of all the apps. This makes them a great choice for anyone looking to sell more unique products or offer a wider range.
Shipping rates that are affordable and competitive
Cons
CustomCat is more costly than other options in this list
Pexels, another Print on Demand app for Shopify, has been around for a while. You can find a good-sized product catalogue with over 100 products.
Print your designs on mugs, t-shirts, bags and other items. You can also choose from metallic, acrylic and wood prints. They are part of Fine Art America, so this app is great if you want to sell more artistic products.
CustomCat orders are processed within 2 to 3 business days. The company has 15 fulfillment centers in five locations around the globe, so products should arrive in good time. This approach also has the benefit that customers will not be charged import duties.
Pricing
Pixels does not require you to pay any setup fees or monthly fees. Their product prices are slightly more expensive than the other apps on this page.
Pros
Artists who wish to sell custom prints of artwork are in luck
It is easy to use the mockup generator to preview your design before you add it to your store.
To verify the product's quality, you can order product samples
A large distribution center ensures that your customers receive faster delivery and lower prices. There are no import fees
Cons
Although the product catalog isn't very large, it's possible to still open a small store if you offer more products and unique options.
How to choose the best print on demand app for your store
Print on Demand makes it simple for anyone to launch their business quickly. As you can see, Shopify has many print on demand apps. How do you pick the best?
Although they may look similar at first, if you examine them closely, you will quickly notice that each one is different. You can choose any of the apps on this list to sell t-shirts and phone cases.
If you are looking for more specific products, an app like Pixels and JetPrint is the best choice. CustomCat is the best option if you want to be able offer a wide variety of products, including those that are often difficult to source.
Fuel, on the other hand is a great choice if you are concerned about cost.
It's crucial to understand what apps you intend to sell before making a final decision. You should also consider how you intend to grow your store in future. It's crucial to find an app that scales with your business.
Are you ready to find the best Print on Demand app for your Shopify Store?
There you have it. These apps are the top Shopify print on demand apps that make it easy to launch your shop and sell your designs.
We hope you are now more informed about the print on demand apps that Shopify offers. You can now choose the one you like, sign up and get started creating your designs.
Are you familiar with any of these print-on-demand apps? Leave us a comment below to share your experiences with these print on demand apps. Have fun selling!