Reading Time:
7
minutes
In a new crackdown on Chinese-linked apps, the Government of India recently banned 43 apps from India. This was done under section 69A (Information Technology Act). Government agencies provided inputs that revealed that these apps were involved in activities that could be detrimental to the sovereignty and integrity and defence of India and the security and order of the state.
Is AliExpress prohibited in India?
AliExpress, a popular e-commerce platform, is one of 43 mobile applications that have been banned in India. AliExpress was one of the mobile apps that managed to escape India's past digital strike against Chinese applications. The platform will cease to be available in India after the latest crackdown against Chinese apps. Let's take a look at AliExpress' origin country to learn more about it.
Which country is AliExpress from?
AliExpress, which is headquartered in China, is owned by Alibaba. Alibaba is a Chinese tech giant. It was established in 2010 as an online platform for small Chinese businesses that sell international products. The global leader in wholesale mobile commerce for global trade, Alibaba technology giant is widely recognized. Alibaba Group is based in India, and has made numerous investments in India.
What is the impact of AliExpress being banned in India?
Indian merchants will be hurt by the ban on AliExpress. This raises many concerns. Many are concerned that AliExpress will not be able to ship to India. It is not realistic to ban package delivery. Indian merchants have more trouble finding dropshipping alternatives to AliExpress than shipping. The convenience that Chinese ecommerce platforms bring is greater than they realized.
Dropshipping stores in India cannot find wholesale suppliers through AliExpress. This means they cannot receive orders from customers unless AliExpress is found an alternative. They will have to shut down their dropshipping business.
Dropship shop owners using AliExpress may be eager to search for an alternative. It should look similar to AliExpress, and integrate easily with other online marketplaces. You can use it to create an Amazon store, eBay store or Shopify store. EPROLO is a dropshipping platform for free that provides order fulfillment and customer support.
Dropshipping AliExpress really works?
It's clear that AliExpress has the largest international ecommerce platform with online marketplaces. There are over 100 million products and thousands of categories to choose from. AliExpress has extremely low prices and offers a wide variety of payment options. It accepts PayPal and Visa debit/credit card, MasterCard credit cards and Maestro debit cards. You can also import products directly into the online store, so don't worry if you infringe. It is illegal to sell counterfeit products on AliExpress.
It has been a top choice for many ecommerce store operators around the globe. AliExpress's advantage has been expanded after it added ePacket international shipping. It's an excellent choice for people who want to start a dropshipping business.
AliExpress is a great site. You will get a great deal and have an amazing experience. However, there may be some issues with the product.
Dropshipping suppliers illegal
First, dropshipping can be a risky business venture. These suppliers offer low prices. They don't offer quality Chinese products or customer service. Illegal wholesale suppliers can counterfeit the same product using recycled materials. Photos can be difficult to distinguish the genuine and fake products. If you are looking for a reliable AliExpress dropshipping supplier, even if they have a lower price, they will not be the right fit. Both poor quality products or services can be detrimental to customer retention.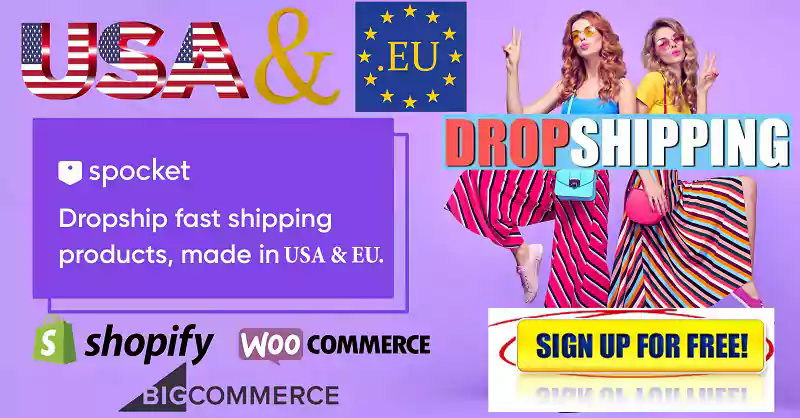 Resellers
Second, ecommerce entrepreneurs are more likely to meet AliExpress resellers. Research shows that about 70% of AliExpress sellers are themselves resellers. Dropshipping is a business model that allows customers to ship a variety of products directly from drop shippers. You will be disappointed if you expect your AliExpress dropshipping suppliers are to perform quality control. Your supplier is a reseller and cannot do quality control for you. Your reseller-supplier cannot guarantee quality without product sourcing. The reseller might also include his brand card in the package to indicate a lower price. Consider how your customer will feel when he gets such a package. You will eventually lose your customer.
ePacket Delivery
Third, ePacket can sometimes be a less than ideal shipping option. Average shipping times for ePacket deliveries are between 10 and 30 days. It could take longer during busy seasons. Dropshippers who use AliExpress will find it a frustrating problem. Customers aren't always patient shoppers. It is not possible to keep customers waiting so long for their order. Online shop complaints will increase. Your store brand will soon be branded as bad. A poor image store is not a good way to make a profit.
Dropshipping India: Best AliExpress Alternatives
EPROLO
EPROLO is the right choice if you're looking for an easy-to use supplier for your online company.
EPROLO is a dropshipping platform for Shopify. It can also be used in WooCommerce or eBay shops. It acts as the supplier and fulfills orders. EPROLO is easy to use for both beginners and experienced dropshippers. EPROLO is not only about the price but also the operation, and the overall services. These are the reasons it is the best choice:
Legal suppliers
EPROLO provides over 300,000 products and has established long-term partnerships with manufacturers and factories. The EPROLO team carefully selects factories and manufacturers, and removes those that do not meet standards. The website features products from many industries such as apparel, accessories, sports and electronics.
Dropshipping products of high quality
EPROLO products can be imported to Shopify stores easily. It developed Shopify's dropshipping app. It is easy to install and you can complete this step in just one click. Dropship shop owners may be concerned about the quality of their products. How can you solve this problem? Dropshipping products on EPROLO is possible through partnerships with trusted suppliers. They are both eco-friendly, and made from original materials. The website maintains strict quality control to ensure high product quality. The website double-checks all products before shipping. You will not receive damaged items.
The platform also offers a product sourcing service. Ecommerce store owners can submit product links and request a quote. EPORLO will handle all the details when you receive orders. This includes sourcing, buying, quality checking, international shipping, and so forth.
Fast Shipping
EPROLO offers a variety of shipping options to suit different needs. It takes approximately 5-15 days for delivery, depending on the country and logistics provider. The estimated shipping time can be checked on the product page by store owners. Multiple items can be shipped together in one package. This can reduce shipping times.
To protect shopkeepers interests, the platform offers a shipping guarantee. You can request a full refund if the product is not delivered within the specified time (30 days generally).
Chinese and Overseas Warehouses
EPROLO has several warehouses located in China, the US, UK. EPROLO keeps track of product inventory and packs products by its own team. Self-operating warehouses offer many benefits such as fast processing times, efficient packaging, and a delivery management system.
When looking for suppliers, there is one question that everyone asks: Will customers be able to tell that the packages are from China? No. All packages will not be shipped without the supplier's information.
Branding
EPROLO offers a branding service to help promote your store's name. E-commerce store owners can personalize packaging boxes and tapes with their logo. EPROLO POOD can be used to search for products on demand and create your own products. There is no minimum order amount.
Wholesale2B
Wholesale2B is an online platform that can be found on the following marketplaces: Amazon, eBay, Shopify and WooCommerce. It is one of the top AliExpress alternatives and offers one million products as well as 106 drop shippers to ecommerce entrepreneurs. There are more than 30 categories for products, including pet supplies, electronics and clothing. You can download products as CSV files.
Wholesale2B's shipping times vary depending on the suppliers. There is also a shipping country limit. Dropshipping companies cannot ship internationally. This website only allows orders to be placed in the USA and Canada. To ship products to other countries, you will need to use a third party website.
Wholesale2B registration is completely free. To access additional services, however, you will need to sign up for a plan. You can choose from different plans and prices that range between $29.99 and $ 39.99 per month. It also supports Paypal and credit card payments for subscription fees.
International Brands
Worldwide Brands has twenty years of experience. Worldwide Brands is a source site that connects you with more than 8000 wholesalers who are responsible for order fulfillment. The majority of these suppliers are located in the USA. Worldwide Brands has published a Wholesale Directory with over twenty product categories. It is possible to find and sell products such as pet supplies, toys and clothing, electronics and food and drink, crafts and so forth.
Dropship eBooks are also available. Worldwide Brands is a great resource if you are looking to enter the online education market.
Worldwide Brands charges $299 for a one-time membership fee. Worldwide Brands offers several payment options, including VISA, MasterCard and PayPal. If you are dealing with wholesale suppliers, you might also have to pay a drop shipping fee. This is for the services of separating and packing the product. The fee is approximately $1.00 to $5.00.
SaleHoo
SaleHoo is an online research tool that ecommerce stores can use. The website has over 8000 suppliers, covering twenty product categories such as apparel, accessories, electronics and health and beauty. You can also find over 1000 suppliers who drop ship high-quality products. Suppliers' information are displayed. Check out the information about suppliers, including contact information, quality details, product ranges, locations, and shipping methods.
SaleHoo has many suppliers so delivery times can vary. If you deal with a local supplier, the shipping time will take around 2-6 days. However, Drop Ship from China will take between 21 and 45 days. You should also pay attention to minimum orders and the shipping country available. Around 20% of suppliers cannot ship internationally. A minimum order quantity is required to buy products from approximately 50% of these suppliers.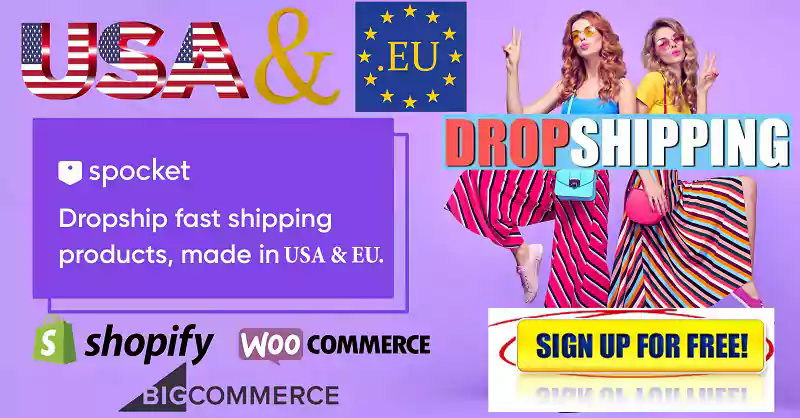 SaleHoo has a variety of prices available for users. They range from $67 to $970 per year. You have a range of payment options, including PayPal and credit cards.
Brands Gateway
Here's a solution if you are looking for AliExpress alternatives to fashion apparel.
Brands Gateway is a marketplace for B2B that specializes exclusively in luxury fashion. Find suppliers of clothing, shoes and accessories. There are over 70 luxury brands that offer items and more than 15,000. Brands Gateway has warehouses in Italy, Germany and the United States. It uses FedEx UPS and DHL for its shipping methods. It usually takes 3 to 5 business days for packages to be delivered. Fast shipping starts at EUR15
Brands Gateway developed WooCommerce and Shopify plugins to enable dropshipping. To manage your products, you can download a CSV file or an XLSX file. It offers three pricing plans, ranging from $351 up to $2,014.
Doba
Doba is a marketplace that offers many products and hundreds suppliers. There are over 600,000 dropshipping products. Doba products can be divided into eight categories: automotive, beauty and office supplies.
Doba uses DHL and FedEx to ship packages. However, there are restrictions on the country of shipment. The United States prohibits suppliers from shipping outside the country. This means that shipping internationally is impossible.
Doba offers two plans to users. They are $ 24.99 per month and $ 49.99 per year. PayPal is accepted as a payment method.
InventorySource
Dropshipping services are provided by InventorySource, a network. It can connect to more than 25 e-commerce sites, including Amazon, Walmart and Shopify. InventorySource offers over 200 dropshipping suppliers to online store owners. There are ten types of suppliers: pet, camping, fishing, toys and home decor.
InventorySource offers three pricing options. With a free account, you can view suppliers. You will need to pay extra for services such as uploading product data or fulfilling orders. These plans cost between $99 and $225 per month.
Wholesale Central
Wholesale Central is an alternative to AliExpress dropshipping in india. This website is a B2B platform for resellers, and Forbes magazine recommended it. Wholesale Central offers more than 1,000 wholesale shops and over 400 000 items. It also has fifty major product categories. Wholesale Central offers a wide range of products, including apparel, art and baby items as well as books, accessories and toys.
It is primarily a wholesale website and does not allow retail sales. You can subscribe for free.