Reading Time:
9
minutes
Because of the low capital requirements, dropshipping is the most common method used by entrepreneurs in eCommerce.
Dropshipping is a way to get rid of the hassles associated with manufacturing, warehouse management, and logistics.
You simply need to make your supplier's products available on your online shop. The supplier will take care of everything else.
Dropshipping software can help you streamline your business operations.
Dropshipping tools are available in a multitude of formats that you can use for your online shop.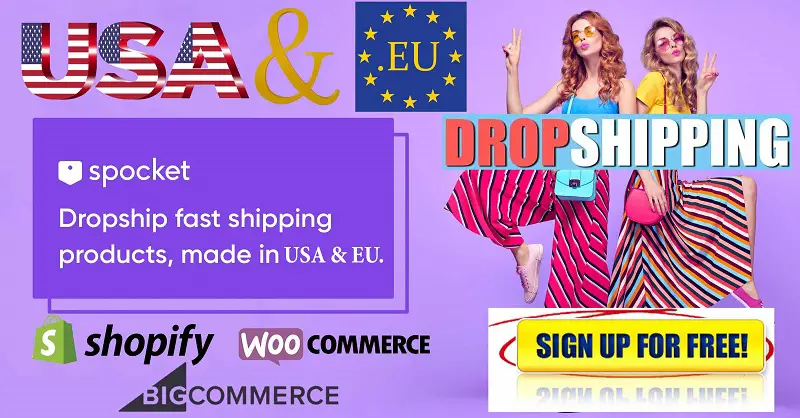 We will therefore be reviewing AutoDS and ShopMaster, two popular dropshipping tools. This post will show you how they compare.
AutoDS vs. ShopMaster: What are They?
AutoDS
AutoDS allows dropshipping to be done online. It can automate any dropshipping company, making it simpler, faster, and more efficient.
Lior Pozin is the founder of the platform and the company's current CEO. New York is the headquarters of the company.
It has a user-friendly dashboard which allows you to perform all necessary dropshipping functions.
AutoDS allows you to track, cancel, return, or send messages to customers.
It has customizable features that let you choose the functionality that best suits your business interests.
AutoDS offers a variety of pricing options, making it suitable for drop shipping companies, large and small.
AutoDS also integrates with eBay, Shopify, and other shopping platforms such as Amazon.
Once customers have paid for products on your dropshipping shop, it automatically orders them from the supplier platform.
AutoDS requires you to create an account with them and link your eBay store to it. Then, follow the instructions to configure your AutoDS.
ShopMaster
For dropshipping, the ShopMaster online platform has been launched.
It features features that allow you to dropship without any additional manual effort.
ShopMaster is a well-known dropshipping platform that has more than 100,000 users.
ShopMaster allows you to integrate multiple shopping platforms with dropshipping sites such as eBay, SDcart and Wish. You can also sell directly through various suppliers platforms such as AliExpress and Amazon.
ShopMaster is available to drop shippers of any size, regardless of their business model.
You can customize all features of the platform to meet your business needs.
Let's look at the differences.
Suppliers
AutoDS
AutoDS allows you to connect with many product suppliers. This includes well-known suppliers like Amazon, AliExpress and Costco Wholesale.
Wayfair, Banggood and Costway are some other suppliers.
ShopMaster
ShopMaster connects to many suppliers. This platform allows you to connect with over 20 of the most reputable suppliers.
These include Amazon, Alibaba and Walmart, DHGate. ChinaBrands. Banggood. 1688. Tmart. Gogomall.
Dropshipping can be quickly launched with any of the supported eCommerce platforms.
Verdict
ShopMaster allows you to link products from many more suppliers than AutoDS. ShopMaster connects to many online shops.
Product Finder
AutoDS
AutoDS has an advanced product finder that can locate up to 1,000,000 products in one day for dropshipping.
It can scan for drop shippers up to 40,000.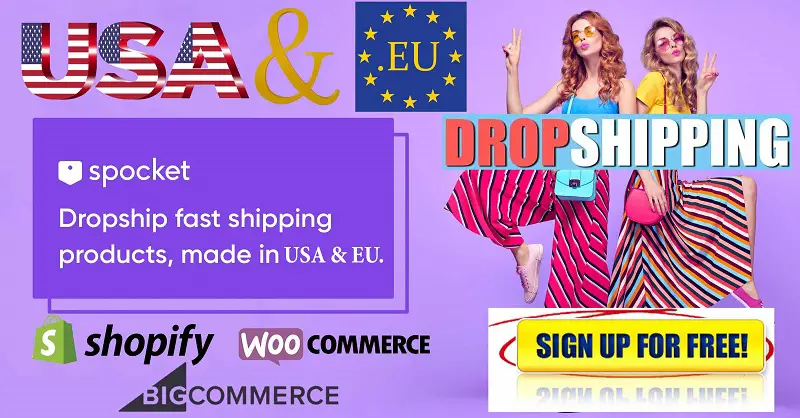 You simply need to choose your ideal supplier, pick the product categories and set filters, if needed, while the finder does the rest.
You can also get valuable insights into the hot products on the market.
ShopMaster
ShopMaster doesn't have a product finder, but it does feature a product importer.
First, you will need to search for products on the supplier's website. The URL must then be copied to ShopMaster.
You can find the products that are currently selling on the market by visiting the supplier's website rather than the ShopMaster platform.
Verdict
AutoDS is the clear winner as it features a product searcher. ShopMaster does not include a product importer.
Listing of Products
AutoDS
You can either manually or automatically list products on AutoDS. You can list products by entering URLs.
AutoDS Product Finder Tool allows you to automatically list products.
After the tool has identified the best products on the market, you can choose to automatically upload them into your store.
The AutoDS platform has a limited product listing. Your subscription plan will determine how many products you are allowed to list.
ShopMaster
ShopMaster allows you to list products from all product suppliers on your online shop. After importing the products using the product importer tool, you can quickly do this.
You can import your product list from the sourcing tab to the user dashboard. Once you have edited the necessary information, publish them to dropshipping.
ShopMaster provides unlimited listing access for those who subscribe to the highest plan.
Verdict
AutoDS and ShopMaster are somewhat similar in product listing.
ShopMaster offers unlimited listing access if you have an online store that expands.
Price Monitoring
AutoDS
AutoDS includes a price monitor function that ensures your products' prices are competitive. This will increase your profits.
This price monitor tool will round up the prices and adjust the product prices according to the pricing on the supplier's website.
However, each supplier has its own price setting, so any changes will be unique.
ShopMaster
ShopMaster, just like AutoDS has a price monitor function in its products monitor page.
It monitors price fluctuations on suppliers' websites and adjusts prices based upon the settings you have set up.
You can set prices that will automatically adjust when they change by a percentage.
You can also choose to receive updates whenever prices change on the supplier's website. After reviewing them, you can make a manual price adjustment.
Verdict
ShopMaster and AutoDS both have reliable price monitors, but their operation methods are slightly different.
Stock Monitoring
AutoDS
AutoDS offers a stock monitoring tool to monitor product changes on supplier websites.
This is done every hour, and it automatically adjusts for stock changes. If products are out of stock, they are removed from your store and relisted as soon as possible.
It also adjusts the product quantity to make sure your online store displays 'out-of-stock' when there is a low quantity.
ShopMaster
ShopMaster offers an inventory monitor tool to help you monitor and manage your stocks.
This allows you automate publishing and unpublishing products from your store.
You can also automate the quantity of items. You can also choose to remove items from your supplier website or to set the quantity to zero when the product goes out of stock.
It also monitors any other changes such as product variants so you can receive real-time updates accordingly.
Verdict
Both ShopMaster and AutoDS are excellent at stock monitoring. AutoDS is the best stock monitor tool because it scans stock changes at hour intervals.
Automated Order Processing, Fulfillment
AutoDS
AutoDS automates all aspects of order processing and fulfillment.
You only need to create a purchase account with the email address you registered with your supplier, and then add your payment card details. After that, you can activate auto-order.
Once an order has been placed in your store, products will be ordered directly from the supplier website.
The order will then be sent to you.
This feature can be turned off to make it possible for you to manually process orders.
ShopMaster
ShopMaster allows you to automate or manually process your order processing and fulfillment.
You can activate the auto-order setting in the user dashboard to enable this feature.
Your supplier will automatically purchase products purchased online.
Orders can be automated in bulk, as the platform can process up to 300 orders simultaneously.
ShopMaster does not support auto-ordering and fulfillment. This is only for eBay, WooCommerce and 3dcart stores.
Verdict
ShopMaster is the best choice for order automation and fulfillment because it supports order sync.
To save time, sync multiple stores and auto-process them all together.
Product Tracking Numbers
AutoDS
AutoDS automatically updates tracking numbers from supplier websites whenever they become available.
However, this functionality requires configuration. AutoDS will send tracking numbers to the email address you have provided.
AutoDS does not save user information so the email address is used as a database to store updates.
ShopMaster
ShopMast offers tracking numbers for products via its order manager menu.
When the supplier provides tracking numbers and information, they are automatically uploaded to your online shop.
It depends on which supplier platform you use, but generally it takes less than two hours to generate a tracking number.
You can import or export tracking numbers and information, as well as use the information to facilitate PayPal payments.
Verdict
ShopMaster makes it easier to set up auto-update tracking numbers than AutoDS.
ShopMaster also allows you to import tracking numbers directly from your computer, and export it for use elsewhere.
Customer Service Management
AutoDS
AutoDS offers a customer service management system that will improve your relationship with customers.
It allows you send and receive messages and manage order returns and cancellations.
To separate customers, you can sort orders. You can save and create messages that you can send later.
ShopMaster
You can manage all your ShopMaster accounts from one dashboard.
You can manage orders and return easily with several pro features. Plus, you can reply to customers without having to log into your account.
You can also manage messages.
Verdict
AutoDS and ShopMaster excel in customer service management.
Performance reporting
AutoDS
AutoDS offers a performance analytics tool, which can be accessed from your account dashboard.
This gives you a solid overview of product performance and insights that will help you make better business decisions.
For more detailed insights, filters are available. You can also view more metrics using Zik analytics.
ShopMaster
The Sales Report tool allows you to view detailed analytics about your ShopMaster dropshipping activities. It shows your sales in numbers.
It also lists the top-selling products, so you can concentrate on your profitability.
Sales reports can be generated visually using a histogram. The supplier is then sub-segmented.
Verdict
Comprehensive performance reports are available for ShopMaster and AutoDS. However, Zik Analytics supports AutoDS in this area.
Integrations with Third-Party Parties
AutoDS
AutoDS Dropshipping Platform integrates with eBay, and Shopify now. This is a welcome development.
The United States, United Kingdom and France are all supported eBay locations.
ShopMaster
ShopMaster WooCommerce, eBay, Shopify, 3dCart, SDCart, Wish etc. All of these options are possible. ShopMaster allows multiple store integration, which makes it possible to connect with more suppliers.
Verdict
ShopMaster is the clear winner because it allows for more integration.
Web Browser Extension
AutoDS
AutoDS offers two browser extensions for Google Chrome: AutoDS eBay Dropshipping and AutoDS Supporter.
AutoDS eBay Manual Browser Extension includes all features on the platform.
This Chrome extension can be used if you have an eBay dropshipping shop and don't want to set up the API.
Alternativly, you can use the AutoDS Helper extension to extract product IDs quickly and copy URLs from supplier sites.
ShopMaster
ShopMaster offers a Google Chrome extension called Dropshipping Product Importer.
It can be used for product listing, sourcing, monitoring stocks, prices, and inventory management. It can also automate order fulfillment, similar to the web platform.
Verdict
AutoDS and ShopMaster offer only one browser extension: Google Chrome. This is why it is so attractive.
Non-API/Manual
AutoDS
AutoDS can be used without the eBay API using its non-API support. This allows you to monitor stock and price changes, source top-selling products and much more.
It is manual work, therefore no automation is required.
ShopMaster
ShopMaster does not support manual dropshipping. The platform can only be used with the online stores that are supported by ShopMaster.
Verdict
ShopMaster Non API is not supported, so AutoDS leads this category.
Resources and Customer Support
AutoDS
You can reach the AutoDS customer support team via live chat or Facebook Messenger.
Messenger is the fastest way to get in touch with them. They reply within hours, while live chat can take up to 24 hours to reply.
AutoDS also has a knowledgebase that contains helpful articles in different languages.
You can also find loads of dropshipping videos to help you get familiar with the platform.
You can still reach them via social media platforms such as Twitter, Instagram and WhatsApp.
ShopMaster
ShopMaster can be reached via email, Facebook Messenger and other social media platforms.
They also have a Facebook dropshipping community which provides useful information.
Additional resources include a knowledgebase and blog. There are also many video tutorials.
Verdict
Both AutoDS and ShopMaster have helpful resources. ShopMaster is more responsive than AutoDS, but you will get faster support.
Pricing
AutoDS pricing
eBay
Start Now – $7.99 per Month
New Dropshipper – $16.79 per month
Professional Dropshipper – $151.99 per month
Dropshipper Junior – Custom Starts at $23.99/Week
Each plan comes with a $1 trial.
Shopify
Free – $0
Starter – $47/month
Warrior – $97/month
King – $197/month
These plans are free to try.
You also have AutoDS addons for Auto-ordering or Product finding.
ShopMaster
Starter – Free
This free plan allows you to integrate with two eCommerce channels (WooCommerce. Shopify. eBay. Wish. You can only have one store per channel.
Although you can manage only 800 listings at a time, you can place unlimited orders.
You will however get limited sales reporting and order fulfillment features.
Basic – $19.90 per Month
This basic plan allows you to connect with two eCommerce channels and up to three stores per channel.
You can manage up to 2,500 listings and have access to all ShopMaster features. You can also create three employee accounts.
Business – $39.90 per Month
You can connect up to four eCommerce channels and eight stores to each channel with this plan. You can also manage 18,000 active listings, and create eight staff accounts.
Enterprise – $79.90 per Month
The Enterprise plan allows you to integrate up to five eCommerce channels and as many as 25 stores per channel.
You can also manage unlimited active listings, and create 25 staff accounts.
Notice: Your chosen supplier of product(s) might charge minimal fees.
AutoDS vs ShopMaster – Similarities and Differences
SIMILARITIES
Price monitoring
Listing of products
It is simple to use
Auto-ordering
Monitoring of products
Price monitoring
Requires subscriptionMultiple supplier support
Tracking numbers for auto-updatesReliable customer service
Google Chrome Extension
DIFFERENCES
AutoDS allows for a limited product listing, while ShopMaster allows for unlimited product listing
AutoDS is compatible with eBay and Shopify, while ShopMaster integrates to eBay, SDcart WooCommerce and Wish.
AutoDS scans product for products every hour, while ShopMaster scans product daily. ShopMaster subscription prices are fixed, while AutoDS offers different pricing for different features
AutoDS has a paid trial, while ShopMaster is a free option. ShopMaster allows import and export product tracking details.
AutoDS supports non-APIs, unlike ShopMaster
ShopMaster vs AutoDS – Pros & Cons
AutoDS
Pros
Multi-functional
User friendly
Supports multiple suppliers
Statistics and reports
Good customer service management
Cons
Pricing for different features can be separated
Some plans can be very expensive
Support for customers not available promptly
ShopMaster
Pros
Multiple stores supported
Supports multiple suppliers
User friendly
Good customer service management
Cons
Third party fees attracted
Product branding is less important
Different product margins
Wrapping up
You must make a decision. AutoDS and ShopMaster can be used for dropshipping but you cannot use them both.
After going through the comparison, you will be able to choose the best platform.
ShopMaster, as you can see is the ideal dropshipping tool to your online store.
Both platforms are easy to use and support multiple suppliers, but ShopMaster allows for free usage.
AutoDS is not available for free, even if you purchase the trial version. ShopMaster is free and you can get a feel for how ShopMaster works.
You can also upgrade if you reach the limits.
ShopMaster can also be integrated with other platforms.
AutoDS allows you to list only a few products. ShopMaster, on the other hand, allows you to list unlimited products. This makes ShopMaster ideal for expanding your dropshipping business.
Lastly, ShopMaster's pricing is cheaper if you compare the two platforms.
ShopMaster allows you to pay $79.90 per monthly for all features. AutoDS charges $151.99 per mo.