Reading Time:
9
minutes
Dropshipping is rapidly growing in popularity, despite the fact that there are many eCommerce options.
Drop shipping is implemented by 27% of online retailers.
You don't need inventory, but you must first decide where to source the products.
Online marketplaces like AliExpress or Amazon could be a good option. You can also order directly from the manufacturer.
A platform for eCommerce is required in order to create your store. Shopify, WooCommerce, and BigCommerce are the most well-known options.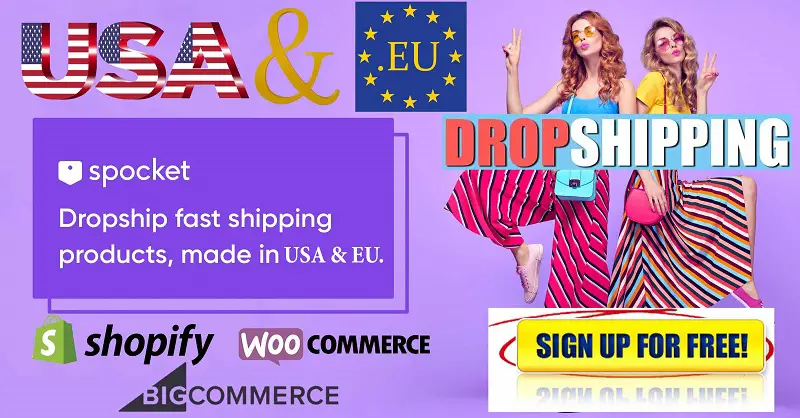 Dropshipping platforms are available to connect you with online marketplaces or product manufacturers like Oberlo.
Before we tell you which Oberlo alternatives work best, let us first explain what Oberlo is and how it works.
What is Oberlo? How does it work?
Oberlo, a Dropshipping Platform for Shopify eCommerce Stores, is exclusive to Shopify. This dropshipping platform was created in 2015 and is one of the most well-known for Shopify store owners.
Oberlo offers many products that can be dropship. These include millions of products from different niches.
Oberlo will require you to create an account. You have the option to choose between the paid or free plan. You can download the Oberlo app from the Shopify App Store.
After installation, import and personalize the products.
Oberlo will let you order the product after customers have made payment in your shop.
You will also need to place your order using your customer details. The product will be shipped to you once it is confirmed.
Oberlo was originally launched for Shopify shops. However, the Chrome extension can be used to import products through AliExpress. Oberlo is currently not available for WooCommerce.
Oberlo provides support via live chat or by submitting a request once logged in. Oberlo offers many resources to help users. These include an FAQ and Help Centre, Blog, Dropshipping Hub, eCommerce Wiki and Blog.
Oberlo offers three pricing options
Starter Plan – Free
Basic Plan – $29.90 per Month
Pro Plan – $79.90 per month
Oberlo might be able help you cut costs by offering a Starter Plan that allows you dropship up to 500 products. However, it is not the most cost effective dropshipping platform. Oberlo isn't the only option.
Let's now look at the best Oberlo alternatives.
APPS better than Oberlo
Eprolo is an excellent Oberlo replacement and should be on your list. Eprolo vs Oberlo makes a great duel.
Eprolo, a Dropshipping Platform, works with Shopify but offers more functionality.
It is currently used by over 30 online entrepreneurs and has already fulfilled more than 2,000,000 orders.
Eprolo makes it easy to connect to your shop and order products. Orders can be placed from customers or ordered online. You will receive the product.
Oberlo does this because it is what they do.
Oberlo is not compatible with Eprolo. Eprolo, unlike Oberlo, can connect to WooCommerce or Shopify.
You can also source products through AliExpress and Amazon.
You can contact the Eprolo support team via LiveChat or Email. A blog, FAQ and help center are available.
Most Eprolo dropshipping reviews online are good.
You can use the Eprolo dropshipping platform for free. You might be wondering how the platform makes money. The platform makes its money by offering discounts on large orders and lowering the product base price.
Based on sales revenue, the platform offers five levels for users. These levels will determine the number of products you can import. These levels are:
Level 1 – $0 – $3000 (200 products)
Level 2 – $3000- 5000 (500 Products).
Level 3 – $5000 – $10000 (1,000 products)
Level 4 – $10000 – $20000 (2,000 products)
Level 5 – $20000+ (unlimited products)
Eprolo's pricing structure is quite different from Oberlo. It's free, but it can take time for new businesses to increase their levels or drop more products.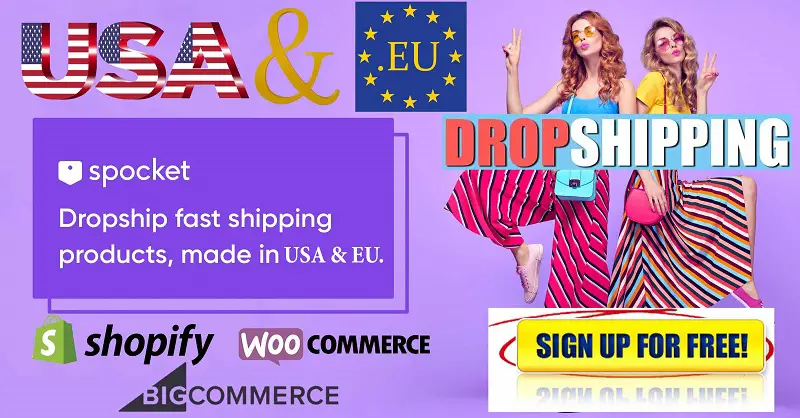 Spocket vs Oberlo makes for an exciting fight.
Spocket is an excellent platform for dropshipping American and European products. Spocket is an excellent Oberlo alternative. It's currently used by over 50,000 dropshipping entrepreneurs around the world.
Spocket offers thousands of products from many categories. Spocket offers accessories, jewelry, apparel and shoes as well as tech, gifts, and other products.
The platform is available to drop shippers and suppliers. You can also find more products every day.
Oberlo products are typically cheaper than Oberlo, because Oberlo offers huge discounts, ranging between 10% and 40%. You can order samples to test the quality of the products.
Spocket automatically syncs your products with your account. Just like Oberlo, you can place orders in one click.
Spocket can also be connected to Shopify. However, Spocket integrates WooCommerce. With the AliScraper tool, you can dropship products directly to AliExpress.
Contact Spocket Customer Team via email or Facebook Messenger LiveChat. You can also find a blog, help centre and dropshipping group.
Spocket has a range of pricing options.
Starter Plan – $14/month when charged monthly
Pro Plan – $49/month if billed monthly, and $396/year if billed annually
Empire Plan – $99/month if billed monthly, $828/year if billed annually
Unicorn Plan – $299 per Month when charged monthly, $1980 annually when charged annually
Kurz Tip: Oberlo's pricing plans are less expensive than Spocket but Spocket is still more valuable when you take into account its features.
ShopMaster is home to over 100,000 dropshippers. Since its inception, ShopMaster has received over 7,000,000 orders each year. Dropshipping should not be difficult for dropshippers. ShopMaster founders set out to make it easy.
ShopMaster is similar in that customers can re-order products after they have placed orders. You can also order as many as 300 products at once through the platform.
Oberlo is less advanced than ShopMaster. It features Variation Mapping and Store Migration.
ShopMaster lets you dropship products from more than 20 suppliers. This is more than Oberlo. AliExpress is a leading supplier, along with ChinaBrands, Bang Good and CJDropshipping.
3dCart can be integrated with Shopify, eBay Shopify, Shopify, Shopify, WooCommerce, and other eCommerce platforms.
Oberlo WooCommerce integration cannot be found on ShopMaster. ShopMaster is better than Oberlo. Shopify is the only Shopify integration.
ShopMaster has many service partners including PayPal, 3Dsellers, and Niche Scraper. CrazyLister and Trackdog are also available.
ShopMaster's support can be reached by sending a message via Facebook Messenger or filling in a request form. Oberlo is more resourceful than ShopMaster but ShopMaster still offers valuable resources such as video tutorials, a blog, and other resources.
ShopMaster offers both paid and free pricing plans.
Starter Plan – Free
Basic Plan – $19.90 per Month
Business Plan – $39.90 per Month
Enterprise Plan – $79.90 Per Month
Oberlo's pricing plans and ShopMaster's pricing plans are almost identical. ShopMaster however offers more options. Oberlo's Starter plan limits you to 500 products while ShopMaster allows for 800 products.
Printful
Printful was founded in 2012 to be a dropshipping platform that prints products on demand. Printful is a market leader with more than $462 million in revenues and over 20 million products.
Printful sells mainly imprinted products, such as apparel, hats, and accessories. Printful has more than 200 products.
Oberlo has more product options that Printful. If you want to dropship custom items, however, Printful is better.
Printful is easy to use and ideal for dropshipping beginners. Register, create products, and then publish them to your shop. Promote them to make money.
Printful automatically sends orders directly to the manufacturers. Oberlo asks that you reorder via our Orders Page.
Oberlo was developed for Shopify. Printful was made for other purposes. You can connect Printful to Shopify stores using WooCommerce, Squarespace or Magento. It can also be linked with WooCommerce. WooCommerce, Squarespace, Magento. PrestaShop, BigCommerce and many other services.
Integrations with marketplaces like Amazon, eBay Etsy and Wish are possible.
Printful offers superior support and resources. You can contact them via email, live chat, or use the contact form. Printful also has a blog, FAQ, webinars, and lessons.
Printful Pricing
Printful is an Oberlo-free alternative. Printful customers pay only the base price for the products. This price includes both the main product as well as manufacturing costs.
Oberlo offers a limited free plan. Printful can help you save even more.
Dropshipping can be called Dropified, which aims to make dropshipping easier.
Dropified works this way: First, you source products from featured suppliers. Then, import them into your store for sale.
Orders are easy, just like Oberlo.
Dropified has more functionality than Oberlo. It includes product availability updates, price change auto-updates, and price changes.
Dropified makes it easy to order dropshipping products via AliExpress and eBay.
Shopify, WooCommerce, and CommerceHQ all have integration options. Dropified has more third-party integrations than Oberlo.
Dropified users have two primary sources of support: the Help Center and LiveChat. You can reach them via email or through the blog.
Dropified and Oberlo offer almost the same support because their working processes are similar.
Dropified lets you choose to pay monthly or annually. These are their pricing plans.
Builder Plan – $47/month to subscribe for a monthly or annual subscription, and $468/year to subscribe for an annual subscription
Premier Plan – $127/month if you subscribe to a monthly plan and $1,164/year if you subscribe to an annual plan
Supplements on Demand: $197/month if you subscribe to a monthly plan; $2,016/year if you subscribe to an annual plan
There are two pricing plans available. Dropified is a great option for dropshipping shops with medium or large sizes.
Modalyst is a dropshipping platform that has been around since 2012. Modalyst, a dropshipping platform, has been around since 2012. It has served more than 300,000. Modalyst has seen more than 300,000.
Modalyst gives dropshippers access to a large variety of high-quality products. The platform is used by many suppliers. Retailers can easily import these products to their dropshipping stores thanks to the extensive inventory.
Automate all product descriptions in real-time. You can also adjust product margins.
Modalyst allows dropshipping to three eCommerce stores instead of Oberlo's single. Modalyst seamlessly integrates with Shopify, Wix, and BigCommerce. It integrates with AliExpress.
Modalyst has three main support channels. These include the LiveChat and Help Centre. You can also reach us by email. Modalyst, which only offers a blog, is less resourceful than Oberlo.
Modalyst has three pricing options:
Hobby Plan – $0 Per Month
Startup Plan – $35 Per Month ($30 Per Month with an Annual Pay)
Pro Plan – $90/month (67/month for an annual payment)
Kurz Tip Oberlo pricing plans might be slightly more expensive than Modalyst. Modalyst may not be the best choice for beginners as they charge 5% per transaction. Additionally, only 25 products are included with their free plan.
Importify was created to work with Shopify eCommerce shops like Oberlo. However, its functionality has been enhanced. Importify is currently available for use by more than 10,000 dropshippers.
Importify allows you to import products from different marketplaces into your dropshipping business. It functions in the same way as Oberlo.
Sending orders to suppliers takes just a few clicks
Oberlo vs Importify makes for a great contest. Oberlo has more integrations than Importify when it comes to it. Importing products can be done from many online marketplaces, including AliExpress, Alibaba, ChinaBrands. Bang Good, Walmart and Bonanza are all available for import.
Importify can be integrated with Etsy or Shopify. Importify for WooCommerce is another integration option.
Importify can also be used in conjunction with other tools like Expressify or Popify.
Oberlo has a larger support and resource pool for Importify, but it has less. The platform does not have a LiveChat. Contact us to get support.
Three resources are available: a blog and help center. You can also access their tutorial videos via YouTube.
Importify has three pricing options:
Basic Plan – $14.95/month
Premium Plan – $27.95 per Month
Gold Plan – $37.95 per Month
Kurz Tip: Importify is less expensive than Oberlo, despite the fact that it is not a free plan.
ProductPro is a platform for US merchants and customers. It works only with US suppliers. There are over 10,000 dropshipping merchants. It is easy with automation.
ProductPro offers more than 50,000 products. Accessories, electronics, clothing and fashion, jewelry are all included.
ProductPro offers two options for eCommerce platform platforms: Shopify or WooCommerce. Shopify and WooCommerce
ProductPro's suppliers are all located in the USA. This makes fulfillment simple. Products are shipped within 1 to 2 business days after payment.
ProductPro can be used to drop-ship products to customers outside the United States. Some suppliers offer international shipping.
However, you can access help and answers via our blog and help center but not via email or LiveChat.
ProductPro has three pricing options. There are monthly, annual, and lifetime options. ProductPro offers three pricing options.
Monthly Payment (Monthly Payment), $89
Premium Plan (Annual Payment $45 Per Month)
Power Plan (Lifetime Payment) – $199
Kurz Tip: Oberlo has more affordable pricing options. However, ProductPro's lifetime payment option will save money if you intend to dropship for an extended period.
Wholesale2b is a great alternative for Oberlo. It's worth mentioning.
Dropshipping was established in 2004 and has been in existence for more than 15 years. It boasts more than 116,000,000 products synched by 100,000+ dropshippers.
Oberlo doesn't offer many drop shipping options, but Wholesale2b does. Dropshipping is possible on Amazon, eBay and other online marketplaces. Dropshipping can also be done using CSV files or Analytics.
Dropshipping using CSV files lets you source dropshipping products directly from dropshippers. Analytics dropshipping allows you to find dropshipping trends (products and sales metrics) through dropshipping.
This is a great way to monitor competitors.
Wholesale2b offers more dropshipping options that Oberlo.
Wholesale2b boasts more than 100 dropshipping sellers and over a million products. It is difficult to find an alternative Wholesale2b on the market.
This Oberlo alternative lets you connect to eCommerce platforms like Shopify, BigCommerce, and Ecwid. This Oberlo alternative is great for WordPress (WooCommerce).
Oberlo may be the leader in Wholesale2b customer support and resources. Wholesale2b's support staff cannot be reached via a submission form.
You will find tutorial videos, help articles and a blog.
Prices for Wholesale2b vary depending on the eCommerce site and online marketplace where you dropship.
Free Account – $0 Per Month
eBay Dropship – $37.99 per month
Amazon Dropshipping – $37.99 per Month
Other marketplaces(Dropship website) – $39.99 per month
Shopify App – $29.99 per month
BigCommerce App – $29.99 per month
WooCommerce App – $29.99 per month
Ecwid App – $29.99 per month
Weebly App – $29.99 per Month
Dropship CSV Files – $49.99 per month
Dropship Analytics – $10.00 per month
Note: You can get a 40% discount on a 12-month or annual subscription.
Tip: Although Wholesale2b pricing plans are flexible, it is more expensive than Oberlo due to the extra charges for the platform.
AliExpress makes dropshipping easy with DSers. Dropshipping partners with AliExpress are available and orders can be fulfilled quickly.
Although DSers is a relatively recent product, it was launched in 2018, and has been a great success in attracting customers.
There are two options. You can either synchronize orders so that they are fulfilled automatically or manually.
Oberlo and DSers can both be integrated with AliExpress or Shopify, so they are almost identical.
DSers is a partner with Google and Facebook.
Support can be reached by emailing or using the LiveChat button on the DSers website.
Oberlo has more resources than DSers (which only have a blog).
There are three pricing options for DSers.
Basic Plan – Free
Advanced Plan – $19.90 per month (billed monthly), or $190.80 each year (billed annually).
Pro Plan – $49.90 per month (billed monthly), $478.80 annual (billed annually).
Oberlo's pricing plans may be more affordable than DSers', but that shouldn't stop you from checking out DSers pricing plans. It will end on 31/12/2021.
Please note that prices for all Oberlo options may change from time to time.
Wrap up: What is the best Oberlo alternative for you?
This article will cover the top 10 Oberlo options. What would you choose, if you were forced to choose? ShopMaster is our top Oberlo recommendation.
The above comparison shows that ShopMaster is much more than Oberlo.
Oberlo handles dropshipping AliExpress products into Shopify stores. ShopMaster works with AliExpress, Shopify, and other eCommerce platforms.
ShopMaster pricing plans are more flexible and cheaper than Oberlo's. Dropshippers at all levels of the supply chain can find the right one.
Their Starter Plan allows you to dropship 800 products.