Reading Time:
9
minutes
Dropshipping can be difficult if you have ever attempted it. There are many services that offer dropshipping to countries like India and China. Although these services can be great, it's not unusual to find some manufacturers and suppliers are not reliable or take too long to ship to your country due to how far they are. You can then start the process of looking for suppliers. We want to do a Doba Review. Doba can be used to link merchants and suppliers, particularly dropshippers.
Dropshipping is not something that all suppliers offer. It can be difficult to streamline your process without an automated plugin or app. Doba seems like it can solve all these problems. This Doba review will show you Doba's features, as well as the pricing and customer support options.
Doba Review: What's the Deal?
Doba, like all dropshipping, allows you to source products individually without the need to purchase bulk orders. Doba notifies your supplier when a customer visits your site to make a purchase and sends only the ordered products.
Dropshipping is a business where you must take a cut to your margins and increase the pricing for your customers. This is because there is very little margin when you don't buy in bulk. There are many niches in which products depend more on perceived value than price. You can easily cross-reference your online searches within seconds. Dropshipping is more successful if you are looking for high-value products, such as furniture or jewelry.
This Doba review will reveal how the service keeps costs down and matches you with suppliers who have the products you need. Doba offers a marketplace for suppliers who have been vetted and are ready to work with your online shop.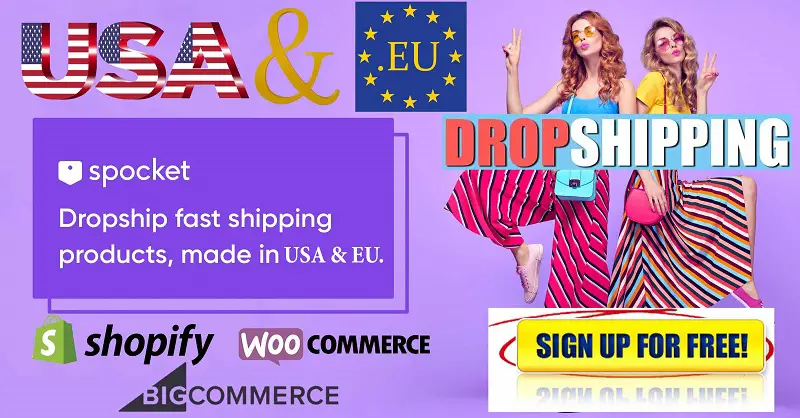 If you want to open a Doba dropshipping shop, here's how it would look:
Start by searching the Doba marketplace to find the products that you are looking for and start building your store.
To transfer all details (like prices, descriptions, pictures) to your online shop, create an export of these product listings.
Make a sale to a customer thenpay Doba. Dropshipping is not about upfront payments. This is an important step.
The supplier is notified to ship the item to you directly.
Your account receives the profits from your sale.
Doba is very similar to other dropshipping platforms. Doba reviews each manufacturer and supplier to make sure your online store doesn't get sucked into long shipping times and unreliable suppliers. Continue reading to find out what else we learned from our Doba review.
Doba Pros & Cons
Doba looks great, is efficient, and is easy to use. It will help you locate the educational resources that you need in order to keep your transactional fees and shipping costs low. It is easy to use and understand. You can also download a free trial to get you started.
Drop shipping is not for everyone. This service is not cheap and has many negative reviews. Before you decide whether Doba is right for you, here are some of the pros and cons.
Pros
It is simple to use and understand.
Everything is extremely user-friendly, efficient, and simple to use
You can learn how you can grow quickly with educational resources
Drop shipping and business tools included
There are many lessons to be learned about exporting data, etc.
There are hundreds of shopping cart options available
It's easy to personalize your inventory quickly for reference
Low inventory alerts will stop you selling too much
It's easy to get started with a free trial before you commit.
Phone number available for customer support
Cons
It is a membership site. Membership is not cheap.
Dropshippers can choose Doba as one of the most expensive options.
It is very difficult to get a money back guarantee
On marketplaces, products are difficult to compete with because they are costly
Doba is not for everyone.
The Best Features
Doba is a partner with hundreds of suppliers, and has over 2,000,000 products available for you to test out for your store. You can choose from a variety of categories including apparel, electronics and sports.
Doba's most distinctive features are pricing and the marketplace. You can find millions of products on the Doba marketplace. Some of them ship from the USA, so customers don't have long waits. You can also compete with Amazon for the lowest prices and pass on savings to your customers.
Here are some of the technical features included in Doba.
A Direct Integration Into Your Online Store
It's amazing how easy it is to search the Doba marketplace for something you are interested in selling. After you've selected a product, and decided to move it to your shop, there is an option to instantly push the product information into your online store. It's amazing that the product description, title and pricing are already included. These are often pulled directly from the manufacturer, so they may not be the best quality. However, you still have the details to rewrite later. Although most items are well-photographed, I still think it's worth taking more photos of actual products once I have set up my site and selected my product collection.
The best thing about direct integration is the ability to bulk import large product lists and export them. Doba will compile a list with all the items you want to sell. Finally, you can click on Export to import that product list to your store.
You don't need to store or ship your products
What happens to the products you import into your online shop? What happens to a sale? When should customers expect to receive their order?
Doba can integrate with your online shop, but it also offers the unique benefit of actually storing and packaging your products.
Dropshipping is a wonderful way to make your products affordable. Dropshipping is a system in which the supplier handles all production logistics. You should be able to manage an online store that sells products and make more sales for both you and your supplier.
Doba handles all the shipping, storage and packaging and integrates directly into your website. This makes it easy to grow your store. In our Doba review, we also discovered that the company does an excellent job keeping wholesale prices as low as possible. Dropshipping companies are often not affected by this.
Advanced Filtering and Searching
It's a pleasant surprise to see the advanced filtering and searching. I have tested many dropshipping platforms that can make it difficult to find your products. Doba offers so many products that it can perform a beautiful and fast filtering process. For example, I could choose sporting goods, go camping, and then search for cooking equipment. Amazon has a similar filtering system. They seem to have every product type you can imagine.
Proactive inventory alerts
You, the store owner, set up inventory alerts by specifying a threshold at which you would like an alert to be sent when inventory drops below a certain level. You might have socks that run out often. Doba would be notified if the socks fall to five pairs. You could delete the email from your store once you have received it so that nobody gets mad at you selling out-of-stock products.
Bulk Inventory Exporting
It becomes clear that you will need a way of organizing all the products you are creating for your store. You can arrange your inventory and see details such as quantity and in-stock products.
The inventory area on the Doba dashboard also allows bulk export of all products from the list to your online shop. This bulk export list can also be sent to any marketplace you choose. You might also sync your products with Etsy or Amazon.
Data Reports that can be customized to your exact specifications
Your sales data is saved on the Doba dashboard. This means that business owners can access all of their information online. This interface is completely different from your online platform.
It would be helpful to have all sales data on a platform such as Shopify or Bigcommerce. Doba offers a custom data export function to save you the trouble of dealing with spreadsheets, and then trying to import them into your ecommerce platform.
This is how it works: You can navigate to your data export webpage, then choose sales information or an inventory feed to export. Next, choose the ecommerce platform for your online store and then format it. The export file will then be automatically generated. It doesn't matter whether Volusion, Magento or Shopify-Doba exports all the big dogs. We were amazed at how well the Doba system integrates with other platforms during our Doba review.
The Elite Seller Report
The Elite Seller Report is similar to Doba's newsletter. It contains amazing information about trends and discounts. It also offers suggestions on which products to select to maximize profit. To help you choose who to work with, you can also look at supplier scorecards.
Get seasonal and trendy discounts from suppliers
Doba members have the unique benefit of receiving email newsletters, tips and information about your suppliers.
Doba sends me my favorite email. It highlights deals from suppliers who work with Doba. These deals are updated all the time but they are based upon seasonal discounts or trending products that appear every now and again.
You can use the discount to increase your profits and sell the product in your store if you see it. Doba sometimes highlights new suppliers in specific categories and gives out discounts to those suppliers.
A Scorecard for All Suppliers
Dropshipping via AliExpress is not an easy task. It is possible to find great suppliers on websites like AliExpress. You will need to be able to identify and verify which suppliers are prompt in responding to your inquiries, provide quality products, and deliver on time.
Doba is an entirely different story. Each supplier has a detailed report card that includes performance data from the past. Doba's past research will help you make an informed decision. Doba is your personal gatekeeper, making sure you don't end up with a poor supplier.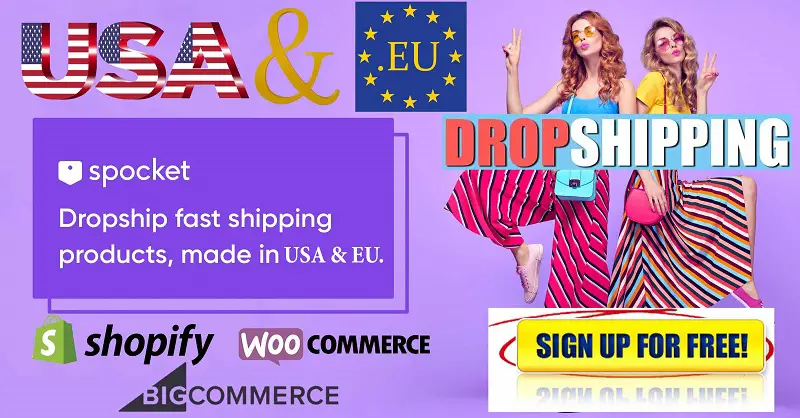 You can see everything about a supplier's performance data, including fulfillment rates, processing times and return policies. This is a valuable asset for dropshipping operations.
A Curated List Of High-margin Products
Dropshipping is great as you don't need to invest any upfront capital in order to purchase wholesale products. You also won't have spend any time or money packaging and shipping.
There are many products available. It is important to choose products that reflect your brand's image. You also need items that are high-quality and will make you a profit.
Doba offers a list with high-margin products that you can sell.
Doba can help you create a custom list for your company. The experts then provide you with high-demand, high-margin products in your niche.
Pricing
Doba's pricing is very competitive. The individual product pricing is comparable to wholesale pricing. You can compete with similar companies selling similar products. Doba is a great place to start your search for camping gear. I found some camping cookware sets. Doba currently lists their pricing at $10.09, with no shipping fees. It ships from the USA, and most sets are available for purchase at Amazon for $25-40.
As you can see there are many benefits to a Doba member. The catch is that you have to pay a monthly fee. This is not a problem for a business that is thriving. Access to wholesale-like prices is $29 per month. This can be covered by a few sales each year. This might be too expensive for some startups.
Let's now take a look at pricing plans.
Basic – $29/month gets you a $0.99/order fee, access millions of products on the marketplace, hundreds of suppliers, a community Q&A and Doba Deals in a weekly e-mail, live training webinars and email support.
Advanced – $69/month for all in basic, as well as eBay data export, an Elite seller reports, and live chat support
Pro – $249/month for all the above plans, an Amazon Data Export, Batch Order Upload, Custom Data Export, Street Price Data, and Direct Phone Support.
Enterprise – This plan requires you to contact Doba to get custom rates. However, it offers some unique features such as API integration, shared FTP transfers, a lower per order fee, unlimited exports and a dedicated client success manager.
You can try the free trial for 14 days. Doba will ask for your credit card in order to get the free trial. It then includes a disclaimer stating that it is intended to improve customer service, which we all know is absurd.
However, I have tested the free trial and can confirm that you can stop paying before the trial ends. Doba offers a cancellation link in your Account settings.
Customer Support
Pricing will show you the customer support costs for each plan. One plan provides email support while the next level offers live chat support. You can also get phone support if you upgrade to a higher plan. The Enterprise plan members have access to a dedicated client success manger.
Apart from that, the API documentation for retailer and partner integration is available to allow you to personalize the way you sell. Doba is located in Utah. The main support and sales email addresses are listed on their website.
I like the Doba Resources page. It allows users to view whitepapers and infographics as well as business guides. Doba seems to be active on social media platforms like Instagram and Facebook. You might learn something from them or get in touch with them through social media.
For whom is Doba best?
Dropshippers who need to quickly sell products can use Doba.
Doba products might be the right fit for you if you are a marketer who has a lot of experience but doesn't have time to set up a business online. Doba products will help you understand wholesale prices and how to increase sales by using the right shopping carts.
It is also important to know how your business will stand out. There are many prices that you can beat if you're selling on big sites like Amazon or eBay.
Doba.com may not be the right fit for you if you don't know how to standout on Google and don't have much experience dropshipping. If you aren't experienced, it can be difficult to make money with this middleman business.
Doba can be used to source products, but you still need to learn how to sell products efficiently and effectively. Doba's strengths lie in usability and the ease of linking to PayPal. Additionally, you can export product information easily and integrate shopping carts with ease.
Doba is a great choice if you want to get the most out of your dropshipping supplier. It is a legitimate business and has an excellent rating with the BBB. Dropship suppliers can be found to help you grow your business.
You don't need to be a dropshipper to succeed. Doba can help you make a decent profit if you are able to maximize your inventory and sell products through your website. You can try Doba for free and get a feel for it before you commit to anything.
Conclusion
Doba may be the right choice for you if you are tired of slow dropshipping shipping times. Doba is a great option if you don't like the high prices that dropshipping can bring. Although it might seem a bit expensive for startups, you should be able pay the monthly costs. The Doba platform offers so many products at reasonable prices that it is one of the most popular dropshipping solutions.
We'd love to hear from you about your thoughts on this Doba review.