Reading Time:
13
minutes
The best email automation tools are a must-have investment for today's growing businesses. Today, email is still the most effective way to reach and nurture your target audience and email automation solutions are critical for sending the right messages at the right time.
Email is the primary channel for customer contact for 89 per cent of marketers, which would be impossible without email automation software. According to our research, HubSpot is one of the best marketing solutions available today.
This tool enables business owners to create automated workflows that send important messages to customers whenever they sign up for a newsletter, make a purchase, or leave something in their shopping cart. It also includes free CRM and SMS marketing features.
So, how does HubSpot stack up against some of the best email automation tools?
Let's look.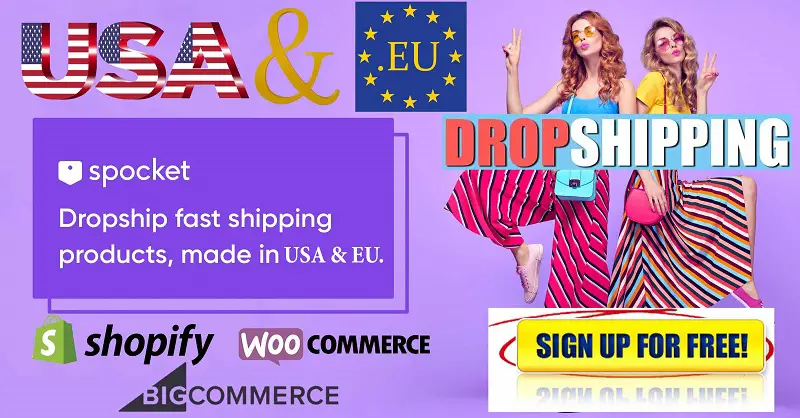 EngageBay is an all-in-one marketing, sales, and customer support software paired with free unified CRM. EngageBay was born out of the need for an affordable yet comprehensive email marketing software for small businesses and startups. 
EngageBay aligns marketing, sales, and customer support around a single view of your customers – thus eliminating the need for multiple software or tools across various departments. 
The platform's features are neatly categorized into 'Bays.'
The Marketing Bay offers email broadcasts, sequences, autoresponders, drag-and-drop email templates and landing pages builder, A/B testing, and multi-step automation. 
The Sales Bay offers deal pipelines, in-CRM telephony, contact management, appointment scheduling, quotes, proposals, and much more. 
Finally, the Sales Bay offers helpdesk and ticket management tools, live chat, ticket prioritization and assignment, canned responses, and more. 
Choosing a price
The free-forever version of EngageBay is the best choice for businesses just starting out. You don't have to pay for anything while setting up and running your business. 
As your business grows and you scale up, you can choose EngageBay's most popular plan: the Growth plan. 
Here's a breakdown of the plans:
Free: This plan is free for up to 15 users and offers 500 contacts, 1,000 branded emails, email marketing, autoresponders, email broadcasts, sequences, landing pages, CRM, and LiveChat. 
Basic: Costs $14.99 a month and offers 1,000 contacts, 3,000 branded emails, email templates, SMS marketing, Social Suite, Tag Manager, web pop-ups, and so much more.
Growth: Costs $49.99 a month for 50,000 contacts, 25,000 branded emails, advanced marketing automation, broadcast and landing page A/B testing, custom domain, call records, service automation, proposals, and push notifications. 
Pro: Costs $79.99 a month for unlimited contacts, 50,000 branded emails, web analytics, custom reporting, uptime SLA, a dedicated account manager, proposal analytics, goals, and more. 
Pros:
Free CRM
Highly affordable
Free-forever plan
A/B testing for email broadcast and landing pages
Social Suite
Omnichannel marketing
Multi-step automation and workflows
Cons:
No search marketing
Lesser number of integrations
Who is it most suitable for?
EngageBay is ideal for solopreneurs, agencies, SMBs, and startups. The platform's fixed pricing, no hidden fees, and conservative pricing has made it a favorite among small businesses, with over 30,000 active users. EngageBay is well-suited for B2B companies that want an all-in-one platform.
HubSpot is a multi-faceted tool that integrates sales, customer service, and marketing into a single ecosystem. The HubSpot ecosystem is a complete business growth solution that includes email marketing and landing pages. HubSpot strives to make sure that businesses of all sizes compete in the digital environment.
HubSpot's capabilities are organized into "hubs," which allow users to choose the services they want to employ, ranging from email marketing to CRM access. The CRM software is entirely free to use. HubSpot's email marketing platform also comes in a free version, making it much easier to get started with your campaigns as a total novice.
HubSpot is a touch more complicated than some email marketing automation platforms, but it's also a lot more extensive. As your firm grows, you can add more sales and marketing tools from other hubs. There's even detailed reporting so you can see which actions are most likely to get your team the best results.
Choosing a price
Although it is fundamental, a free version of HubSpot's email marketing tool is available. Before you start looking for HubSpot's full advertising options, you should consider how much you're willing to invest.
For only $42, you may upgrade to the "beginning pack" for the marketing hub, but if you want full access to the advertising tools, the price jumps to $655 – and this is the monthly pricing.
Pros:
Incredibly innovative marketing techniques
It's ideal for combining sales, service, and marketing.
The technology behind autoresponders is simple to utilize.
CRM built-in with great segmentation
For beginners, there is a free version.
Reporting and analytics that are easy to use
Cons:
Beginners may find it difficult.
In some situations, it can be rather costly.
Who is it most suitable for?
HubSpot has a lot to offer for fast-growing businesses needing extensive service, marketing, and sales capabilities. This extensive ecosystem is ideal for larger companies, but it may be too complicated for smaller enterprises.
Sendinblue, which is currently our top recommendation for email automation solutions, began as a simple and economical option for email automation. Over time, the service has grown to include new features tailored to the present market. As a result, it's now one of the top 100 software firms globally, and several magazines have named it the most excellent email automation tool.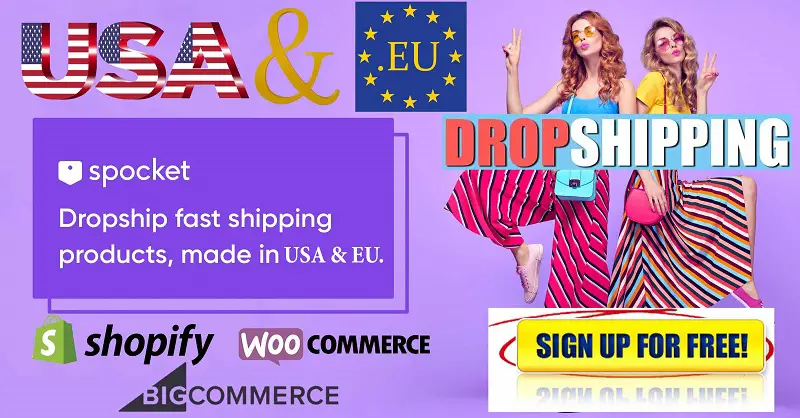 Sendinblue provides automated email marketing, but it also integrates other services such as SMS marketing, chat, and inbox consolidation to enable teams to get more done in one place. In addition, you'll have access to a CRM system, which will allow you to keep track of essential data about your audience and develop customized experiences.
The Sendinblue service also includes advanced segmentation features and the ability to develop various lead-generation tools, such as signup forms, landing pages, and even Facebook advertisements. While Sendinblue's specific capability varies depending on the pricing plan you choose, you can rest confident that all of them include key email capabilities and high-level security.
Choosing a price
Because it's so inexpensive, Sendinblue is one of the most popular email automation solutions right now. A free subscription for unlimited contacts allows you to send up to 300 emails per day and gives you access to chat for one user.
 The following are included in the premium plans:
Lite: For $25 per month, you get unlimited daily sending, email support, A/B testing, and comprehensive analytics if you upgrade too Lite+.
Premium: For $65 per month, you get everything you get with Lite plus marketing automation, landing pages, Facebook advertisements, multi-user access, and phone assistance.
Enterprise: Pricing is based on quotation and includes bespoke email quantities, priority sending, landing pages, multi-user access, SSO, and priority assistance from a customer success manager.
Notably, the cost increases according to the number of contacts you have.
Pros:
With a free option, the pricing is excellent.
Excellent security and client service
Features for A/B testing and reporting
Customer assistance via live chat
Customer relationship management (CRM) is built-in.
Cons:
The template editor is restricted.
It may take some time to become familiar with all the features.
Who is it most suitable for? 
Sendinblue has it all if you're searching for a simple, easy-to-use application with inexpensive pricing and omnichannel support. In addition, this is a terrific tool for creating deeper customer interactions because it has excellent segmentation and a built-in CRM.
Constant Contact is a popular automation service with many capabilities to explore, making it a good choice for all-in-one marketing technology. Through everything from in-depth segmentation to multichannel marketing across social media and SMS, the solution simplifies the art of developing relationships with your target audience.
Constant Contact enables businesses to create extensive sales funnels for nurturing prospects. You can use drag-and-drop template editing options to make your emails more tailored to your business. There are also AI-powered tools for email ideas and website creation, allowing you to create an online presence.
Constant Contact provides you with all the data you need to make informed decisions about your target audience. For example, to boost your odds of purchases, you may monitor each lead's loyalty and experiment with everything from A/B testing to coupons and gift cards.
Choosing a price
Constant Contact features a simple pricing structure, with email marketing starting at roughly $20 per month at the most basic level, depending on your contact number. You'll need to pay at least $45 per month for email "Plus," which provides you access to things like SMS marketing, and this number escalates based on your number of contacts.
Pros:
An all-in-one solution for multichannel email marketing
Access to templates through drag-and-drop
A/B testing and analysis
Many email automation programmes are available.
There are no contracts to be concerned about.
SMS and social media tools that are convenient
Cons:
Cloud storage is limited.
It can quickly become prohibitively pricey.
Who is it most suitable for? 
Constant Contact and other email marketing solutions help better understand your audience and then communicate with them across numerous channels. The omnichannel environment is excellent for keeping your business forefront of people's minds.
ActiveCampaign is an end-to-end advertising solution with a comprehensive range of extraordinary capabilities. It is one of the better-known and most popular platforms for email automation on the market. The ecosystem can help businesses increase their reach in seconds, allowing them to create closer relationships with customers in a variety of settings. There's also a CRM (Customer Relationship Management) platform built-in.
ActiveCampaign provides deep segmentation for tracking various customer journeys, subscription forms, automation mapping, texting, messaging, event tracking, and custom audiences, among other features for sales and marketing. You may even develop dynamic content and track your target audience's journey from one page to the next on your website.
ActiveCampaign is a more comprehensive marketing automation platform available, ideal for companies of different sizes and backgrounds. A specific set of marketing tools, including email templates and membership forms, as well as sales and service solutions, will be included in your comprehensive package.
Choosing a price
ActiveCampaign pricing is determined by the features you require and the number of contacts. For 1000 users, the "Lite" package will cost roughly $21.75 per month every year. If you prefer the "Plus" plan, which includes additional CRM and marketing functions, the same number of contacts will cost $36.75 per user per month.
The "Professional" option costs $112.13 per month and includes 1:1 training, onboarding specialists, split automations, and conversion reporting, in addition to all of the capabilities of the Plus plan. There's also a $194 per month Enterprise plan and a $19 per month per agent "Conversations" add-on for a chat.
Pros:
System for comprehensive sales, service, and marketing
Facebook and WordPress are examples of tools that can be integrated.
There's also a real-time chat feature.
CRM with visual automation workflows built-in
Tools for reporting and analysis
Cons:
Depending on the number of contacts, this can be costly.
It takes some time to master all of the tools.
Who is it most suitable for? 
It's difficult to go wrong with ActiveCampaign if you need an end-to-end sales and marketing technologies solution. The ecosystem includes a specialized CRM and many other capabilities to make running your business easier.
MailerLite is an easy-to-use and economical method of email automation that is popular among businesses on a tight budget. This accessible platform, suitable for businesses of various kinds and backgrounds, has all the features you need for high-quality branded emails.
There's a drag-and-drop builder with plenty of templates to get you started, as well as an extensive knowledge base, video lessons, email help, and live chat support. To reach a broader spectrum of potential leads, you may even develop your landing pages, pop-up forms, and subscription management systems.
Furthermore, A/B testing allows you to determine which marketing initiatives produce the best results quickly.
With click-maps, surveys, and email campaign statistics, MailerLite makes tracking outcomes quick and easy. In addition, the option to connect with your existing website builder and other applications makes life even more accessible with access to cutting-edge connections. You can also take advantage of other features such as GDPR compliance, SSL encryption, and double opt-in forms.
Choosing a price
MailerLite keeps things easy when it comes to price. A free package allows you to send up to 12000 emails each month to 1000 subscribers with some limitations. For example, this package lacks the same live chat assistance and newsletter templates. In addition, your emails will bear the MailerLite branding, and you won't have access to services like auto-resend or a dedicated IP address.
Prices for the paid package start at $10 for 1000 subscribers and go up depending on how many you have. Every service includes an unlimited number of emails each month.
Pros:
All premium plans include unlimited email.
Backend interface that is simple to utilize
Customer service and support are outstanding.
A diverse set of landing page tools
Beginner's bundle is completely free.
Cons:
There aren't a lot of tracking and reporting options.
Customer service is slow.
Who is it most suitable for? 
MailerLite gives the ease-of-use you need at a reasonable, inexpensive price if you require a simple and convenient tool for email marketing, ideally suited to tiny businesses. It can also be used to create your landing pages.
Moosend is a cutting-edge advertising solution that includes unlimited emails, live chat support, subscription and signup forms, and bespoke reporting to assist any business to accelerate its email marketing plan in no time.
Moosend, which significant brands such as Domino's and Vogue use, combines exceptional deliverability with sophisticated templates and lead nurturing tactics. You may create bespoke experiences for your audience using various behavioural email campaign techniques. In addition, you'll have access to reporting, analytics, and tracking tools.
Linking the website builder and other applications you use every day with Moosend is straightforward, thanks to various convenient connections. Even an Ecommerce AI system allows you to leverage data to build stronger bonds with your target audience.
Choosing a price
Moosend offers a free lifetime service with no credit card necessary, sign up and subscription forms, limitless emails, and comprehensive reporting and analytics. Paid options start at $8 per month and support up to 5 team members, depending on how many connections you have.
A Custom plan, which modifies prices to meet your demands, is required if you want the most comprehensive service from Moosend. This bundle includes several custom reporting tools as well as service-level agreements.
Pros:
For beginners, the UI is simple to use.
Email workflows can be customized in a variety of ways.
For enterprises on a tight budget, there is a free plan available.
Dynamic emails and segmentation
Templates for automation journeys that are easy to use
Cons:
There isn't a lot of choices when it comes to email templates.
More automation possibilities could be available.
Who is it most suitable for? 
Moosend is a terrific choice if you're searching for an economical and convenient approach to alter your marketing automation plan. The solution is simple and great for businesses that want to convert more customers.
Omnisend is a popular email marketing platform for sending drip email marketing campaigns. This software is popular among small businesses because of its ease of use and simple drag-and-drop builder. Everything from transactional emails to promotional emails will be easy to customize, and you can even collect important information about your consumers to ensure personalization.
With statistics and reports, the Omnisend ecosystem is ideal for getting to know your contact list. You may also run A/B tests on your email list to see if you can improve your open and click-through rates over time. Even better, this email marketing software is ready to integrate with various other brand-building platforms you already use, such as Shopify and WordPress.
Omnisend is a helpful tool that includes easy automation tools, drip campaigns, and an email builder to help you make the most of your marketing plan. More capabilities with email marketing services, on the other hand, requires more learning.
Choosing a price
There is a free version of Omnisend accessible however it lacks several sophisticated capabilities like more robust follow-up campaigns and unique email editor features. With the free package, you'll be able to send up to 15,000 emails per month and view sales results.
For around $16 per month, you can obtain additional reporting capabilities, online push alerts for your marketing solutions, and SMS credits for omnichannel lead generation with the premium Omnisend package.
Pros:
Analytical data that is beneficial to your consumers
Integrations with the most popular site-building platforms
An environment that is simple to use
A wide range of list management options is available.
No plugins are required to send dynamic emails.
Cons:
It's easy to slip into debt.
There are numerous features to learn.
Who is it most suitable for? 
Omnisend is a terrific solution if you're looking for a great strategy to improve relationships with new subscribers. You can also engage your audience by including dynamic content optimization and an immersive product image in your emails.
Mailchimp is a superb all-in-one solution for email campaigns and is perhaps one of the most well-known tools on the market for email marketing. In no time, you'll be sending welcome emails and abandoned cart procedures thanks to this simple automation platform. You can also create SMTP campaigns, track real-time performance, and conduct A/B testing to determine which email campaign is the most appealing.
SMS and social media integration are available through Mailchimp and a drag-and-drop editor for crafting high-level emails and sophisticated segmentation. In addition, Mailchimp ensures you have all you need to benchmark your email results and improve your cost-effective campaigns over time with customer data. As a newbie, you can even employ suggested campaigns.
This marketing automation software is excellent for sending various email newsletters and tracking essential metrics. You can also use Mailchimp to create your website and additional access capabilities.
Choosing a price
Mailchimp offers a free package that includes a creative assistant, website builder, marketing CRM, forms, and landing pages. However, to get your branding, you'll need at least the $9.99 a month Essentials package, including 500 contacts. A/B testing, and multi-step journeys are also included in this bundle.
The Standard practice, which includes customer journey development, costs $14.99 per month, while the Premium package, which includes advanced segmentation and multivariate testing, costs $299 per 10,000 contacts.
Pros:
CRM integration with segmentation options
Website creation, forms, and landing pages
There are numerous intelligence options available, as well as send-rate optimization.
Beginners will find plenty of help.
Integrations with industry-leading software
A website builder that is simple to use
Cons:
Reporting options aren't the most advanced.
Accessing advanced features can be costly.
Who is it most suitable for? 
Mailchimp is an excellent tool for beginners looking for ease and comfort. From webinars to sales promotions, you'll have no trouble getting your campaigns up and running. You may also integrate with tools such as Keap and Shopify.
Drip is a dependable email marketing platform for businesses of all sizes, with a simple user interface and a vast range of capabilities to explore. Because it targets both email and SMS marketing, this excellent tool for internet marketing is similar in many aspects to market leaders like Campaign Monitor and Sendinblue. You also get high-value reporting, like what you'd get from Aweber or other competitors.
Drip is ideal for launching sophisticated email automation campaigns because it helps you create the correct conversion strategy for your audience without coding anything. In addition, there's A/B testing so you can track anything from your subject line to your offer's performance, and you can even connect data from your WooCommerce store.
Like many of the top email marketing tool providers, Drip is jam-packed with great features like email segmentation and drip templates. Depending on your expertise, you can even explore HTML and other advanced features. For additional assistance, live chat support and webinars are available.
Choosing a price
Drip offers a free trial that allows you to test the technology's performance. You may expect to pay $19 per month for unlimited emails sent to up to 500 contacts when you increase your package. The price rises as the number of individuals you wish to reach grow.
If you wish to do both SMS and email marketing simultaneously, your monthly cost rises to roughly $22 per 500 contacts and 200 SMS messages.
Pros:
A large number of automation functions are available.
Personalization and segmentation are made easy using this tool.
Backend with pre-built workflows that is simple to use
SMS and email marketing via many channels
Insights into your audience are easy to come by.
Integration with industry-leading software
Cons:
Other services are maybe a little more user-friendly.
It could be costly if you're doing a lot of SMS/email marketing.
Who is it most suitable for? 
Drip is perfect for creating segmented campaigns that appeal directly to your target market. In-depth reporting and testing help you make better decisions about reaching your target audience without wasting money on ineffective techniques.
Finally, ConvertKit is one of the most comprehensive email marketing platforms available, providing you with a wide selection of options for contacting and converting your target audience. For example, you can lower unsubscribe rates and encourage positive action from your audience by using cutting-edge personalization based on subscriber data. It's even possible to create RSS feeds and subscriber forms.
Thanks to easy list segmentation, you may send emails depending on a customer's previous purchases, geography, and other factors. You may also use a drag-and-drop email designer and a variety of stunning themes to make your brand look more professional. In addition, there are integrations with popular site builders and tools and a wealth of support.
If you're a novice who needs to learn how to use ConvertKit, there's a large community, knowledgebase, podcasts, workshops, blog posts, and how-to manuals available. ConvertKit also allows you to create landing pages and signup forms.
Choosing a price
ConvertKit has a free option that includes limitless landing pages and forms, email broadcasting, and membership selling for up to 300 subscribers. Paid plans start at $9 per month for up to 300 subscribers and include free migration from other email marketing services.
Creator Pro is currently the most expensive subscription, costing $25 per month for up to 300 subscribers and including priority support and powerful automated funnels.
Pros:
Fantastic community support and advice
A fantastic all-around marketing experience
Business leaders will appreciate the easy-to-use environment.
Access to forms and landing pages
There is a lot of customization and segmentation available.
Cons:
It may take longer to get used to than some other options.
After a while, it can get costly.
Who is it most suitable for? 
This could be the solution for you if you're looking for a great email marketing tool that's dedicated to helping you flourish in the digital world. ConvertKit provides a variety of tools and instructions on how to utilize them.
Finally, some thoughts.
Your unique requirements will always determine the best email automation tools for you. Start with your budget, but don't forget to prioritize important features like API access if you're a developer or interface with Salesforce and Infusionsoft for in-depth analytics.
From GetResponse to MailerLite, there are many emails marketing tools available today, and many of them provide free trials so you can try them out before you commit. When making a decision, it's essential to do a lot of research.