Reading Time:
4
minutes
Try to arrange and handle hundreds of products as a Shopify store owner. If that is the case, you know how much of your time this requires. You may be looking for a Shopify app or service to assist you in light of this. This is the situation where Bestsellers reSort excels.
Continue reading this review to learn more about Bestsellers reSort if you're interested.
What's Bestsellers reSort?
Bestsellers reSort, in essence, is an online merchandising application that enables Shopify merchants to arrange products as and when they are required. The plugin's motto, "Sell more by automatically classifying your products," highlights its USP.
The Shopify App Store's listing for Bestsellers reSort claims that every day, millions of products are organized by ecommerce retailers using this plugin. Bestsellers reSort can assist you in automating your product collections across numerous locations, whether you sell a few items or thousands.
So, why is product organization so important?
There is an easy solution. Remember the last time you looked through an internet retailer. There's a considerable probability that when you clicked on a product collection, you began at the top and scrolled down gradually. Therefore, as an online store owner, you must carefully consider how to order your products to maximize sales.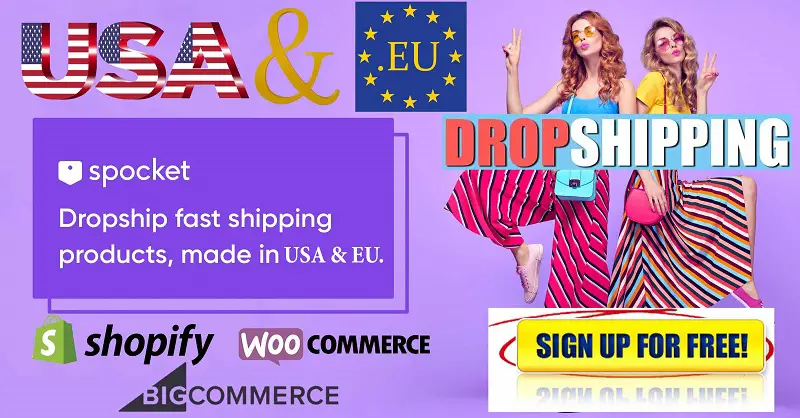 The three facets of your e-commerce business that this software focuses on are as follows:
Increasing sales: Bestsellers reSort lets you organize products into categories, evaluate the buying patterns of your clients, and customize their online shopping experiences. As a result, you make more money, and your consumers have a better overall experience.
Prioritizing your best-selling products: Since you can sort products by revenue or sales, moving out-of-stock items farther down your product catalogue is considerably simpler. You can choose to promote products with Bestsellers reSort manually, or you can use tags to arrange your inventory easily.
Organizing products to enhance ROI: It should be no surprise that well-organized product collections sell more effectively, increasing your ROI.
The Main Features
By establishing "rules," Bestsellers reSort enables you to arrange your products, for example:
You'll find your featured products at the top of your product collection. This is useful for advertising seasonal or special commodities over some time in particular. Just establish the rule, and after the promotion is over, remove it. You can customize this rule for each collection.
Promote New Products – For a predetermined amount of time, you can direct new product arrivals to appear at the top of a collection.
Promote "Back in Stock" Products – Once more, you can highlight these in your collection's top row and indicate the total quantity or the updated quantity.
Order Items Based on Tags – Your tagged products can be arranged by putting them in the order you wish to display them.
Unavailable Products – Out-of-stock products can be automatically pushed to the bottom of a collection.
In addition to those mentioned above, the following filters can be used to sort and organize goods automatically:
Income earned (during a predetermined period)
Sales volume (within a particular period)*
By reduction (percentage or dollar amount).
Sort by tags (you may export or import the tags you want to use for this)
By gross profit, sort (a dollar amount)
Sorting by stock level (in stock)
The date (the date you either published or created the product listing)
By brand name
By Value
This is merely a partial list.
This timeframe can be set to anything from one to 360 days.
Bestsellers reSort's Customer Support
We like that Bestsellers reSort consistently adds new features and upgrades to raise the calibre of this Shopify software. You can email their team at support@egnition.io or use a chat bubble within the app to get their assistance. They are said to respond quickly and with good information.
Who Should Use Bestsellers reSort?
There are numerous applications for this Shopify app. However, to help you understand its adaptability, below are a few examples:
Food and other perishable commodities sold online will have an expiration date. As a result, you may use tags to move products that are about to expire higher in your product catalogue by using Bestsellers reSort. Perhaps you could also offer these items at a discount to move this possibly stale inventory more quickly?
Are all of your products original? You could shuffle the order in which the products appear in your catalogue. The appearance of your store will always be vibrant and fresh thanks to this.
If you own an online clothing store, you may use tags to categorize your collections by seasons, years, colours, and styles. This is helpful for planning, advertising, and placing fresh stock orders.
How Much Does Bestsellers reSort Cost?
We've gone into more depth about Bestsellers reSort's four distinct packages below, each of which includes a seven-day free trial:
Bronze Package
The Bronze plan, which can accommodate stores with up to 49 products and 99 collections, is free to install. With this package, you will receive the following:
Automation
You can order by sales, revenue, or tags.
By publish/creation date, you can sort.
You can move out-of-stock items down the product list.
Access to additional optional sorting rules
24/7 Assistance
The Silver Package
The Silver plan ($6.99 per month) is Bestsellers reSort's first paid-for option. The freemium edition includes everything, but it's only available for slightly bigger online shops that can display up to 499 products over 99 collections.
The Gold Package
Again, the number of products Bestsellers reSort can manage for you is an important enhancement here. You may run a digital store with up to 4,999 products over 99 collections for $11.99 a month. Of course, the Free plan includes all the additional features we previously described.
The Platinum Plan
The most comprehensive package offered by Bestsellers reSort is best suited for retailers selling up to 9,999 items from 100–300 collections. You will, once more, have access to all the other functions mentioned above. The Platinum package costs $16.99 a month.
Responses from the Clients
Following the installation and use of Bestsellers reSort, users claim to have noticed an increase in conversion rate.
Users save a ton of time since arranging a product collection requires manual labour, especially if you run a store with hundreds of items.
You can concentrate on promoting the items you currently stock.
Setting up is simple and does not involve changing the theme.
Customer service is friendly, efficient, and helpful.
Are You Prepared to Use Bestsellers reSort?
After reading this evaluation, if you believe Bestsellers reSort would be the ideal solution for your company, why not take advantage of their free trial period of one week? If you're having trouble keeping track of a sizable number of products on your online store, this is worth a shot!