Reading Time:
9
minutes
Dropshipping and eCommerce are on the rise in a digitally driven marketplace. The technology available to increase and facilitate online sales is constantly changing, leaving companies to navigate through the many options and third-party platforms. The task of maximising your online sales potential can seem daunting for retailers who are already overwhelmed with their day-to-day operations.
We understand it and are here to help.
No matter if you are a Fortune 500 company, or a small business owner, the question is the same: How can you integrate the right technology into the business model of your business to increase sales and position yourself in the market?
Although there are many sales and marketing tools that can be used to increase online business, payment gateways are a core component of any online business. We know that payment gateways can be complicated so we have compiled a list of the top options available to you.
What is a payment gateway?
A payment gateway is basically a tool that facilitates online transactions between your company and your customers. A payment gateway is essential for selling goods and services. Although payment gateways can be complex, both dropship and e-commerce rely on them for financial viability. Dropship shops need payment gateways in order to process transactions with manufacturers. E-commerce platforms also need payment gateways in order to process online transactions.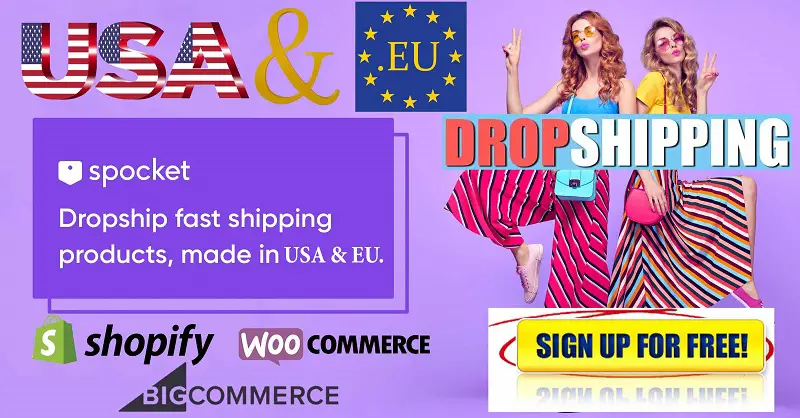 Payment gateways are a way for a brand to connect with its customers. This is what drives much of the user experience. The way they work, the ease of use and features that are available for consumers and you have tangible effects on your sales, revenue and customer engagement.
What is the working principle of eCommerce payment gateways?
Payment gateways can be used to make online transactions safe, secure and easy for both merchants and consumers. When choosing a payment gateway, there are two main categories: hosted and integrated. To complete online orders, integrated gateways direct customers to the payment platform's processing center. Integrated gateways, on the other hand, allow you to connect your site through the payment gateway's API (Application Programming Interface), so your customer doesn't leave your domain. It is not uncommon for sales to be disrupted by a redirect to a third party platform. This is something you should consider when choosing a payment gateway.
Second, all payment gateways comply with PCI compliance which means that they adhere to security standards when collecting sensitive information such as credit card numbers or addresses.
This is how it works: A payment gateway begins their role when a customer initiates the checkout process for your eCommerce store or dropship shop. After a customer has entered their credit card information the gateway will send encoded transaction data to the seller's bank.
The data is sent to the credit card processor, who approves or denies the request. After the processor has received the authorization, the gateway secures the transaction and sends it back to the gateway. Once the seller fulfills the order, the pending purchase is cleared. The seller's bank can then receive the payment from customer.
Although the name payment gateways sounds strange and scary, they work in a very straightforward manner. However, choosing a payment gateway can be more complicated.
Best Dropshipping & Ecommerce Payment Gateways
Because every brand and business has different needs and goals, this list of gateways is not a ranking from best to worst. It is instead a comprehensive list that includes the most reliable payment gateways available. This will ensure quality for any venture, regardless of which one you choose. Below is a breakdown of fees with an analysis.
These are the top payment gateway names available in the game.
PayPal
PayPal is perhaps the most powerful payment gateway.
Paypal is a huge payment gateway that vendors have an advantage over. It promises familiarity and trust with consumers, which is especially important for small brands or companies that don't have a lot of brand recognition. Higher conversion rates will be possible due to its name brand recognition. PayPal is used by a staggering 305 million people . It is available in more than 200 countries in 25 currencies. It is a reliable gateway that can be used for all types of ecommerce and dropshipping. PayPal supports all major credit cards and debit cards.
It's worth noting that PayPal offers other options to vendors, including PayPal Payments PRO (a gateway option which doesn't require purchasers have a PayPal account), PayPal Payments Premium (a version PayPal Payments Professional) and PayPal Express Lookout (which allows users to make purchases using their PayPal credentials).
Stripe
Before you choose Stripe, call your tech department. If they don't, consider hiring one.
Stripe is another popular global payment gateway. It offers great customer support and more flexibility through its extensive developer tools. You can tailor the platform to meet your specific needs with a flexible API. This is a great choice for tech-savvy businesses that have developers on staff. You can add Stripe POS to your brick-and mortar store, charge your customers regularly, and make one-time payments.
Vendors that choose Stripe have the advantage of the many partnerships it has with third-party platforms and tools. This can improve your website experience.
Adyen
In 2018, eBay relocated its huge operation to Adyen. The payment gateway has grown steadily since. Adyen supports over 250 payment methods, 150 currencies around the globe and offers in-depth customer insights and analytics. The benefits of Adyen are obvious: it allows you to conduct business globally, and to modify listings based on consumer behavior in real time. Watch your sales grow! The gateway also looks out for vendors. Integrated risk-management features are available to detect and combat fraud. The only problem is: The pricing system can get confusing, which can frustrate vendors.
2Checkout
Two of the most important features of the U.S.-based payment gateway are excellent localization and the ease of integration with other systems. 2Checkout makes transactions easier by accepting mobile and online payments, as well as supporting multiple currencies and languages. Simple, intuitive interfaces are invaluable for consumers. 2Checkout, an online shopping cart and invoicing system that streamlines the eCommerce process can be combined with 2Checkout to make it easier for you to process your payments.
2Checkout, in other words will keep you sane and increase your sales.
Vapulus
Even in the world of payment gateways, everyone loves free stuff. This is one of the many reasons we love Vapulus.
Vapulus focuses on simplifying mobile payments. This is an important asset in a world with growing mobile shoppers. Vapulus is a global platform. However, its commitment to charging vendors 0% and giving you 100% of the sales is what makes it stand out. It is an excellent option for small businesses due to its low fees and ability to offer discounts and perks to customers. It can help small businesses build a loyal customer base, expand their market reach and increase their international presence. It's a powerful competitor because it provides vendors with a single interface that allows them to access a lot of data and can be easily analyzed.
PaySimple
The name says it all.
PaySimple, a highly functional platform, prioritizes product placement. It also offers marketing services to increase traffic and conversions through your website and social networks. You can accept credit card or e-check payments in all sales channels, including online, over the phone and at the POS. PaySimple can provide you with invaluable customer insight by utilizing its sales and order data.
Dwolla
Dwolla may not be the best choice for traditional product-based retail companies, but it can be a great gateway for those businesses that rely on bank transfer to make sales. Dwolla works with all US banks and financial institutions. It is flexible, scalable and adaptable. It is similar to Stripe and allows developers to integrate bank transfer regardless of the company-specific tools required.
Square
Square has increased its brand recognition by forming e-commerce partnerships that have been highly publicized with companies like WooCommerce and WordPress. Square is well-known for its POS systems that can be used in brick-and-mortar stores and in-person payments. It has also expanded its gateway payment capabilities, making it a valuable asset to business owners. Square is an excellent investment if you plan to open physical stores in the future as part of your business model.
Payoneer
Payoneer allows freelancers and small business to claim on international markets. Payoneer offers a unique mass payout system, which makes the global workforce more connected, tighter, and stronger. No matter where they are located, companies can quickly hire and pay freelancers and contractors from around the globe. Payoneer's payout platform supports over 35 languages which makes localization easy.
CardinalCommerce
You don't always have the support you need as a business owner. Let us introduce you, your new best friend.
CardinalCommerce is a unique company that supports entrepreneurs and startups. They've identified and prioritized the needs and provided support systems and tools to assist entrepreneurs in the complicated startup world. You can get advice on marketing, shipping, and blogging. Experts can also provide financial guidance that is specific to your business. CardinalCommerce provides exceptional fraud protection for anyone, even if they aren't e-commerce novices.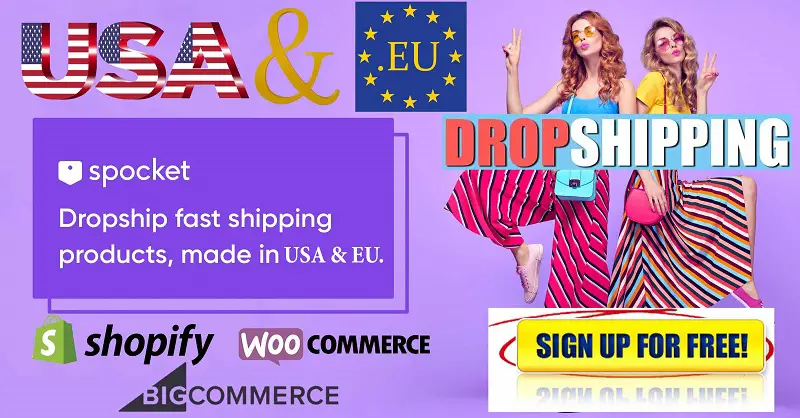 Skrill
Skrill's lack of vowels is compensated for by its flexibility and mobile app ease.
Skrill, a relatively new payment gateway, has captured a large portion of the gateway market. It focuses on international money transfers at low costs that you can use to pay anywhere in the world. Skrill's ability to accept all sizes of businesses, large and small, is what has made it so successful. It also has a mobile application that accepts payments, and an extension for WooCommerce dropshipping shops.
authorize.net
Its name is not to be taken lightly. Although authorize.net isn't the most flashy brand, it has great quality.
authorize.net, one of the most trusted payment gateway platforms on the market, is a product from Visa. It was launched in 1996. Although it is not as well-known as PayPal, it has a long history with small and medium businesses and an important portion of its customers who live in the United States. authorize.net allows its vendors to tokenize sensitive customer data and offers the dual functionality of working online and in person. A major plus? They offer exceptional customer service for merchants and hugely helpful blogs, how tos, and support in the integration and customization process. There are many plans available with different pricing and features. They offer the All-in-One plan which is for merchants without an account, and Enterprise Solutions for large businesses.
WePay
WePay is a Chase product and strives to provide the best payment experience. This complex system allows companies to adjust their operations to meet changing goals. WePay offers extensive support and 100% payment risk protection due to its complexity. With its POS system, it facilitates online and in-person sales. This makes it a great option for retailers who work in both.
BlueSnap
BlueSnap is available in 100 currencies, 29 languages, 110 payment types and 180 countries. This makes it an international and multifaceted choice for your brand. It can communicate with banks around the world to obtain the best possible conversion rates. Additionally, it allows developers to create mobile and desktop applications. BlueSnap's cross functionality is unmatched and an invaluable feature for anyone with the technical skills to take advantage of it. It integrates seamlessly with Visa MasterCard, Discover MasterCard, Apple Pay, PayPal, Apple Pay and Discover.
Braintree
Braintree has been a PayPal partner since 1999. Its global reach spans over 40 countries and 130 currencies. Braintree's payment gateway has focused its efforts on maintaining an easy checkout process in spite of changing technologies and marketplaces. The company's client retention rates are well-known for being a wise investment. Braintree's customization capabilities in checkout flow are a key factor in this retention. Vendors can customize checkouts to enhance their brand shopping experience, while protecting customer information.
Pricing is broken down into four modules that can be used by all types of businesses. This allows business owners to pay only for the features they require, and not as many as they buy.
Amazon Payments
Amazon is committed to making the digital marketplace easier and more user-friendly. Their payment gateway is no exception. Amazon Payments gateway has two components: Login and Pay for customers and vendors, and Pay With Amazon for sellers. It allows users to shop online using their Amazon credentials. The system focuses on helping businesses build loyal customer bases. Although Amazon is a newer gateway player than PayPal, its ease of use and global dependence on Amazon will help you increase your sales.
Payline
This is not the right option if you are a frustrated person who often wants to throw your computer out of frustration.
Payline's payment portal is designed to facilitate credit card-driven sales. However, it requires more from its users (you), than any other gateway. Payline integration with your current operations will require a bit more effort. Payline's lack of speed in initial setup time is compensated for by its transparent and flexible month-to-month agreements and interchange-plus pricing. Payline's competitive pricing and user interface make it easy to manage high-risk vendors and businesses.
A Note about Fees
Vapulus is the only exception. All payment gateways charge transactional fees, or both. The pricing can be adjusted to meet your needs for support and integration. However, the standard fee is 2.9% + $0.30 per domestic transfer. Some variations will depend on the area of expertise of the gateway.
How to choose the best payment method for your online store
When choosing a payment gateway to support your eCommerce store or drop shipping site, the most important thing is that there are many options. You should consider all aspects of your business, including your short-term and longer-term goals and any weaknesses your payment gateway may be able to address.
Ask many questions during the selection process.
Is it possible for a payment gateway to grow and change with your business? Do you plan to expand into new markets? Do you plan to expand into new markets? If so, make sure that your payment gateway is capable of localizing international transactions.
Are you able to provide customer support? So that technology works for them and not against them, business owners need to get the support they require.
What is the cost and how are the payments structured. Smaller monthly subscription fees can be more economically viable for larger businesses than higher transaction fees. However, the opposite holds true for individuals or small businesses.
How secure is your payment gateway and who owns the customer's data? Consumers are concerned about security, transparency, and trust.
What is the acceptance rate of your payment gateway? Your eCommerce and drop shipping experience should be tailored to your loyal customers first and then expand into new markets.
Is your platform compatible with your preferred payment gateway? Some eCommerce platforms do not accept all payment gateways. Verify that the payment gateway you choose is compatible with your drop shipping or eCommerce platform.
You can combine several payment gateway providers to find the best solution for your company. It is also important to be open to experimentation, especially with dropshipping. Many of these gateways will work well together as well with digital wallets such as Apple Pay, Google Pay and Android Pay.
Many people are carrying iPhones around, talking into their Apple Watches and looking into Apple Pay integrations for their e-commerce platform or dropshipping platform. If you believe a combination of integrations is best for your business, it makes financial sense to look into Apple Pay. Apple is a well-known brand for its simplicity and solid design, much like Amazon. Billions of people have Apple Pay accounts.
You did it! Congratulations! There are many things to think about, but there is plenty of room for experimentation. You shouldn't be afraid of trying a gateway solution, then changing if you find it doesn't work for your business. Your business is your best resource.
Although it can seem overwhelming, dropshipping and eCommerce are at an all-time high. The 21st century consumer's priorities are reflected in the new technologies and resources available to businesses. They recognize the importance and dependence on mobile-based shopping and an intuitive customer buying experience. You can harness the power of today's technology to create a customized payment gateway solution for your business that will increase sales and customer engagement.