Reading Time:
8
minutes
You have reached the right place if you're looking for BigBuy reviews.
Dropshipping is a service that has been recognized as one of the most important in Europe. Many people are interested to find out more about them before they begin working with them.
We have collected testimonials from customers about the supplier's day-to-day operations to help us write this article. Let's first look at BigBuy and the services they offer.
What is BigBuy?
BigBuy is a top European dropshipping company. It stands out because of its extensive product catalog. This supplier is a popular choice for entrepreneurs and companies because they provide many services and can centralize the needs to their customers.
They call themselves an "All-in one supplier." We will briefly review the key features of BigBuy before we get into the BigBuy reviews.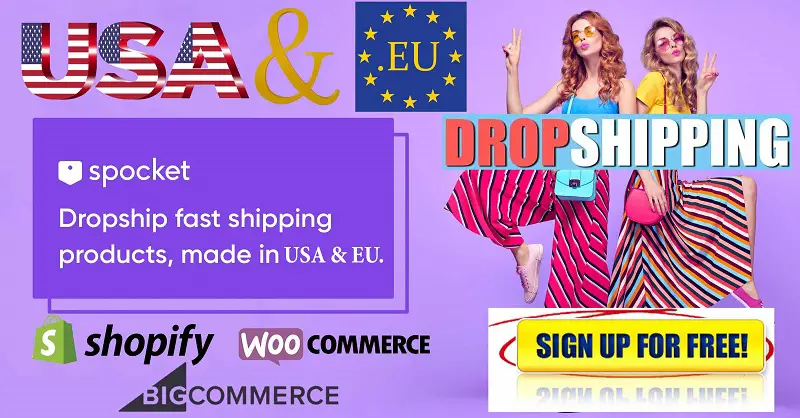 BigBuy's strength is catalog
This supplier manages relationships with many suppliers to provide a comprehensive catalog for their customers at very affordable prices. We find the first brands among its thousands of products. All articles are SEO optimized and translated into 24 languages.
BigBuy's most important aspect is logistics
Dropshipping is an option that this provider offers, which makes it easier for customers to manage their orders. They can also ship within 24 hours due to their logistical power.
BigBuy B2B Store: BigBuy has mastered the art of transferring eCommerce to B2B.
The online store is fully automated and customers can order products online in bulk and get discounts based on the quantity. BigBuy offers customers the option to purchase items by the unit PVC, which is the Retailer Price at BigBuy.
Synchronization: One of the most important concerns in online sales is synchronization.
It is crucial to find a supplier who offers synchronization options that avoid manual work and mistakes. BigBuy offers a variety of synchronization options. These include the Dropshipping 360deg store, Multi-Channel Integration Platform or API files.
Resources: Dropshipping providers offer promotional banners to their customers that can be used in sales.
They also have access to BigBuy Academy and BigBuy Blog, where they can discuss dropshipping and get technical support for products.
Administration.
Customers can access their invoices online and create a virtual wallet for purchases. It also automates all European tax complexity.
Shipping.
BigBuy integrates with major transport agencies (UPS and DHL …)) and offers shipments around the globe at very competitive rates. You can track the shipment with ID tracking.
After-sales service.
BigBuy's After-Sales Service ensures that refused shipments are received and handles all after-sales services and warranty issues.
BigBuy requires you to buy one of its wholesale packs. This will give you access to all the benefits of dropshipping.
These packs have been updated recently:
B2B Pack – The B2B Pack includes, among others, the ability to purchase units at wholesale prices (PVC), stock locking for 7 days and up to three dropshipping shipments per calendar month.
Dropship Package: Unlimited dropshipping, access to BigBuy catalog via FTP through CSV/XML file in 24 languages
The Enterprise Pack is the most comprehensive pack. This package includes access to Multi-Channel Integration, and integration with electronic markets (with Boutique Dropshipping 360o).
Four packages were previously offered.
Basic
Pro
Business
Plus Premium
Customers who have these packages are required to gradually switch to the new options.
BigBuy Review: A testimonial from a customer of this provider
Alex Martin, a small-scale e-commerce company that specializes in kitchenware such as small appliances and utensils, was interviewed to help us write this article.
Martin began working with BigBuy as a consultant in 2015. He also launched his eCommerce company in 2015.
"I just came from a digital marketing agency and wanted to open my own online shop to use the skills I'd learned and make a living. Selling this type of product is something I enjoy cooking.
Martin started his own Prestashop e-commerce company, but quickly ran into problems.
"The stock". This was my biggest problem at the beginning. I researched several wholesalers. My original plan was to purchase stock in advance, store it at home, and then ship the order once it arrived at the store.
This system required me to invest a substantial amount of money without ever having sold one item.
Additionally, I was in a tiny studio apartment at the time, so storing and packing products was difficult and time-consuming. Martin reached out to a few of his friends, who gave him a positive review on BigBuy. They advised Martin to give BigBuy a shot.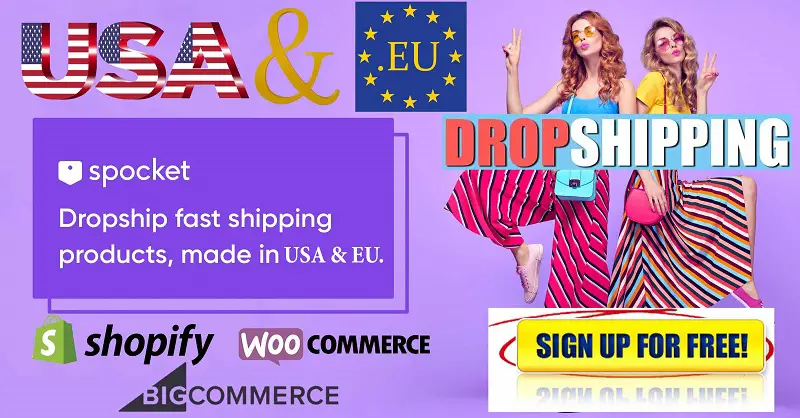 BigBuy was a great option for many reasons.
Dropshipping was offered by them, and they also had an extensive selection of kitchen products. They also offered various options for synchronizing my website with theirs. They are also located in Europe, which allows for faster shipping and no language barriers as opposed to an Asian supplier.
I was tempted to sign up and just start selling. But I wasn't.
I was required to purchase one of their wholesale packs. This made me nervous because there is a setup fee and a monthly charge. I spoke to the sales team, and they assured me that this pack would allow you all the benefits. I purchased the Pro Pack which allowed unlimited dropshipping as well as CSV/XML files in a single language.
Although I didn't plan on it, it was still a smaller investment than buying stock in advance.
They've simplified the packaging and changed the names. I started with the first mentioned one and made steady progress as my store grew.
Alex spent many hours programming and formulating a distribution and pricing strategy in the first few weeks.
He received the catalog in CSV/XML so he uploaded it manually. Then he set up payments and started to run Adwords campaigns and simple Adwords.
I improved the page gradually as the first sales came in.
I tried retargeting, and I even spoke to some food bloggers about my products. Some things worked and some didn't. It was constant trial and error.
BigBuy is an everyday occurrence.
BigBuy is a great choice if you want to sell. After I began to receive a lot of daily orders, my business pack was switched to me and I translated the website into both the languages I could understand.
A programmer was also available to assist me in synchronizing my website with BigBuy via API. This saved me a lot and allowed me to allow it to work "automatically". Now that I look back, I see that these were the right decisions.
BigBuy Dropshipping Service: Advantages
Catalogue BigBuy's strongest strength. The wholesaler has thousands of items in his catalog. Although we don't know how fast they add new references to their catalog, we have noticed a significant increase in the number of products over the past few months. We can find all types of references: original gifts and home, electronic, computer, perfumes… These items combine products from important brands with lower-cost ones.
Logistics – A very important aspect of dropshipping. BigBuy owns its warehouse and has agreements with national couriers. They dropship with them and take care of the shipment to the end consumer. We contacted his couriers to confirm this. They offered us significantly higher prices so for a new business, dropshipping with BigBuy is much cheaper than sending them while storing the products.
Synchronization – Without good synchronization selling over the Internet can prove difficult. BigBuy has many options.
You can synchronize your files via CSV/XML. This is the simplest (and most manual) way of synchronizing your business with its stock, catalogue, etc.
Its API is a higher level. BigBuy can sync your e-commerce with programming skills if you are a programmer.
Multichannel Integration Platform This platform is new (they have been using it for less than one year). This allows you to sync BigBuy with various sales channels, including Amazon, eBay, PrestaShop shops… It doesn't require programming knowledge and it is completely automatic. This option surprised us enough to try it. We will share our experience with you later.
BigBuy Dropshipping Service: Disadvantages
BigBuy is not all positive. We will also see some negative aspects.
You'll sell the same products that many other businesses. This is a common problem on the Internet. The trick is to be able to differentiate yourself and find the right niche.
It all depends on where you sell. Sending shipments can take up to four or five days if the country where your supplier lives is far away from the country of sale. (Suppose that you sell in Romania but work with BigBuy in Spain). This is why we advise that you clearly communicate it on your ecommerce so that your customers don't have false expectations. You can pre-purchase top-selling products and store them yourself.
You will need to adjust to the sending options. BigBuy only offers cash delivery on the Iberian Peninsula, which is between Portugal and Spain. Cross-docking is a better option than drop-shipping if you plan to sell on delivery but you aren't in these countries. Cross-docking allows BigBuy to send orders to your warehouse, and then to the end consumer. You can choose the shipping method that best suits your needs.
360deg Dropshipping shop: Advantages and Drawbacks
BigBuy offers synchronized ecommerce to its customers. This allows customers to start selling immediately without worrying about technical aspects.
Without visiting these stores, we could not form an opinion about BigBuy.
BigBuy refers to them as Dropshipping 360o shops and we have compiled the advantages and disadvantages.
BigBuy Dropshipping 360 Shop: Advantages
You don't need to worry about technical details: It's the ideal solution for people who don't have the time or don't want to learn the technical details of ecommerce. BigBuy will help you create and manage your e-commerce.
This will help you save time. It is related to the previous point. BigBuy can save you days of configuration and work by creating the store.
Synchronization guaranteed: Dropshipping is an option, but synchronization must be a priority. You may face problems if your supplier is not integrated properly.
Support material: You will be able to consult his Support team and have access to hundreds of articles that explain the most common doubts customers may have.
The BigBuy Dropshipping 360 Shop's Disadvantages
You will be competing with other shops that are similar to yours. Let's not forget that no matter what channel you sell your products through, there will always be competition. You won't be the only person selling unique, custom-made products unless you do. It is important to know how to properly promote your store and give it the added value customers want (through careful social media strategies, promotions, etc. ).
This is not applicable to large projectors. BigBuy's Dropshipping Shops are built in PrestaShop. Although this e-commerce platform can be very powerful, it might not be sufficient for people who require very complex customizations or who wish to create large online stores. If you are in this situation, we recommend you choose the best platform for your ecommerce and then synchronize it using API.
Full VS Shop
We noticed differences in performance when we tried out the different shops, themes and the full catalog. The number of references may explain this. There are currently around 40,000 references in the BigBuy catalog. The shop won't be as fast if we publish them all in one PrestaShop in four or five languages.
We recommend that you choose one or more theme shops, with fewer references, to increase differentiation and performance.
Multi-Channel Integration Platform: Advantages & Disadvantages
To give our opinion about BigBuy, the last thing to do is to analyze its Multi-channel Integration Platform.
This is a tool that has a very long name. It allows you to focus all of your sales channels on one platform and sync them with BigBuy.
Let's look at its benefits and drawbacks.
Multi-Channel Integration Platform: Advantages
Total automation: This platform's main strength is its total automation. BigBuy will fully sync all your inventory, stock, prices, and tracking. You can also configure price rules and couriers.
Technical knowledge is not required: The API can be configured automatically. You don't even need to upload CSV files. Everything is done automatically by the tool.
All types of central platforms can be used to sell: Automatically on all channels: ecommerce platforms (PrestaShop), marketplaces (Amazon, ebay …).). BigBuy is currently synchronizing with other sales channels, but no dates have been set.
Multi-Channel Integration Platform: Disadvantages
Total automation This can be a problem! Sometimes, synchronization can cause us to lose some control over the orders we generate. It is important to keep track of everything going on within your business. Multi-channel Integration Platform handles the bulk of the work but we cannot help but monitor the progress of the work each day to prevent losing control or making mistakes.
Payments delayed on marketplaces: When working with marketplaces such as Amazon, we must adapt to their rules. This means that dropshipping should be aware of the fact that sometimes one of the golden rules for dropshipping may not be followed: Dropshipping should not pay an item until the end customer has paid. This means that we shouldn't anticipate investing in the stock.
This is not the way it works at Amazon (or other marketplaces). Amazon pays within 15-20 days. If a customer purchases a very expensive item, such as a TV, we need to anticipate payment to BigBuy. Amazon won't pay us until several weeks later. We may lose our capital and be forced to suspend sales until we get paid by Amazon.
An Enterprise Pack is required: BigBuy can work with Wholesale Packages. To access the sales offered by BigBuy, you'll need to pay a monthly subscription fee. You can choose which package you would like to purchase, depending on your needs. The Enterprise Pack is the most powerful of all three packages and will allow you to access the Multichannel Integration Platform. This will require a higher investment. Although the price may be higher, the amount of business generated is likely to be lower.
How about today? Your opinion on BigBuy?
BigBuy is still a company I highly recommend. They have been my partner for three years. That speaks volumes. After my first ecommerce venture was successful, I decided to start another one for home decor.
Later, I opened my first pet shop. It is still one of the most successful. It's also true that I had several years of experience in managing my own ecommerce when I opened it.
Three stores are currently in operation, all synced with BigBuy's catalog.
Although I have had issues with shipping and synchronization in the past, BigBuy has always provided a solution. I am upgrading to the Enterprise Pack, as my current pack is about to expire.
This provider is a great choice for anyone looking to start an e-commerce company.