Reading Time:
4
minutes
It is essential to find reliable suppliers if you want to start or expand your eCommerce dropshipping company. We have previously written about the top dropshipping suppliers from Europe as well as the top fashion suppliers in 2021. This article will focus on the top wholesale suppliers of branded jewelry.
Jewellery is one of the oldest forms of ornamentation and self-expression. Scientists believe that the oldest jewelry is approximately 25 000 years old. Since the beginning, jewelry has played a significant role in outfit selections and gives its wearer a feeling of being more well-put together. The global luxury jewel market was worth 21.5 billion USD in 2020. This represents a very small portion of the overall jewelry market, which is expected to grow to 330 billion USD by 2027. Signet Jewelers and Richemont Group are the top four retailers in the industry, followed by LVMH Group and Tiffany and Co., which clearly shows the importance and demand for branded jewellery.
The branded jewelry market is driven by digitalization. These accessories are also in demand due to the growing penetration of the internet. This is because these factors have an impact on not only what people do but also the reasons they do it. Social media has changed the way consumers interact with companies as well as how they make purchasing decisions. Dropshipping branded jewelry is a great way to build a strong online presence. Below are the top suppliers of designer jewelry for dropshipping.
BrandsGateway
BrandsGateway is a major player in the wholesale branded jewelry market. It houses some of the most recognizable luxury brands worldwide. BrandsGateway is the best place to start if your business focuses on selling designer jewellery. You can choose from a variety of luxury brands. The website offers a wide range of pieces for men and women, with a discount up to 90% on the retail price. You can even make up to 250% profit on every order.
Dropshipping with BrandsGateway will let you focus more on your business. The associated risk of stock holding is virtually eliminated since you won't need it. You can use your money to grow your business and market your products. You can also use high-quality images, product descriptions and other information in your shop. BrandsGateway offers plugins for Shopify and WooCommerce which you can integrate into your shop. This will allow for automatic inventory updates, order synchronization, and category mapping. BrandsGateway will send your customers' orders straight to them once an order has been placed. You get a 5-day worldwide delivery at a very affordable price starting from 15 EUR.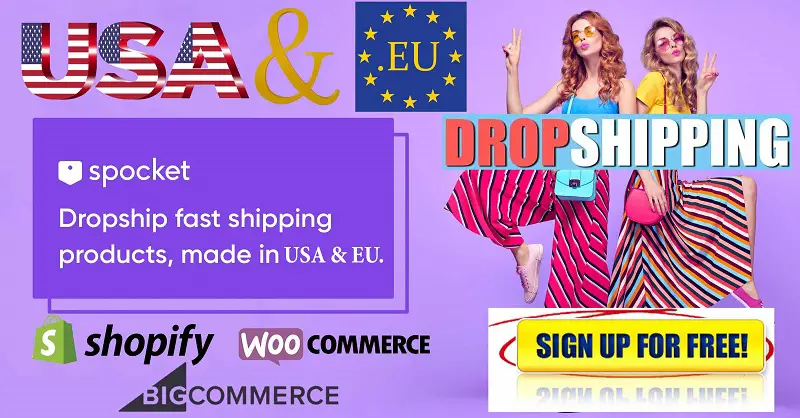 Esprit Creations
Esprit Creations has been in existence since 1993. Their primary focus is on the design, manufacture, and distribution of sterling silver and gemstone jewellery. Gia, the owner, is a gemologist and pays close attention to selecting the best gemstones from all over the globe. This supplier is distinguished by its unique designs that feature charming gemstones in metal settings. Esprit Creations partners with artisans from India to create each piece by hand. They will make it easier for Indian families to get their merchandise. They also support community initiatives like education and care. Fair Trade jewelry is also guaranteed.
To create your own brand collection, you can mix and match individual pieces. You can also buy prefaced collections of designer jewelry at a discount price. You have a wide selection of bundles available, so it's easy to find the right one for you.
Richard Cannon Jewelry
Richard Cannon Jewelry is another dropshipping supplier for branded jewelry. It was founded in New York's Diamond District in 1999. It offers a variety of diamond, silver, gold, and platinum pieces in a number of categories. This is the place to go if you're interested in diamonds. You will be able find the perfect ones for your business from their access to more than 50 000 certified GIA diamonds. Richard Cannon Jewelry has many satisfied customers, including catalog companies and small eCommerce stores.
Richard Cannon Jewelry offers dropshipping services, along with product descriptions and images that you can embed directly into your website. You can integrate product feeds from their website into your webshop to provide your customers with current inventory. Customers will have the ability to select from more than 3000 designs and they can be shipped immediately. You can also take custom orders from your customers via the most recent CAD technology. Your customers will receive their orders automatically with tracking and worldwide delivery.
ToMade Jewelry
ToMade was founded with the goal of providing high-quality jewelry and accessories that reflect the latest fashion trends. The company offers a broad range of styles and materials to both eCommerce businesses as well as department stores. Their well-organized online catalog allows you to browse over 100 000 styles by brand, style, or category. ToMade sells designer jewelry at a low price point and takes 1-3 days to process. You can also order custom designs with a lead time of 5-15 days if you are looking for something truly unique.
It ships internationally with premium courier services that ensure timely and safe delivery. You can track the entire process from the moment you place your order to the end by creating a customer profile. You can return any item within 15 days of receiving it if you aren't satisfied. ToMade offers a money back guarantee on damaged or lost goods.
J GOODIN
J GOODIN is a wholesaler of branded jewelry based in California, USA. It was founded by a family. It was established in 1985 and has been growing steadily ever since. It produces, distributes and dropsships mid-range cubic Zirconia fashion jewellery worldwide. The majority of styles are available wholesale at prices between 3.50 USD and 50 USD. They can also be resold with a high markup. J GOODIN's primary customers are boutiques, market traders, and eCommerce companies. The website has 2000 wholesale jewelry designs that can be shipped immediately.
J GOODIN offers dropshipping services with the advantage of a mandatory commitment to the Minimum Advertised Price Policy (MAP). This will ensure that your competitor will not offer the same product at significantly lower prices. J GOODIN ships all orders in standard, high-quality jewelry boxes. This will add value to your customers.
Gold-N-Diamonds Inc.
Gold-N-Diamonds Inc. was established in 1995 to provide retailers with great branded jewelry. The company offers a wide range of styles, from classics to the most current trends at an affordable price. You can choose from precious stones, fine gold, sterling silver and fine diamonds. GND supplies both brick-and-mortar stores and dropshipping shops.
You can get advanced dropshipping services for a 299 USD monthly fee. You will be able not only to offer designer jewelry to your customers, but you will also get other perks. GND gives your business data files for more than 15 000 products which you can load onto your website. You will also be able access high-resolution product photos and SEO-optimized titles, and descriptions. GND expedites all orders placed before 3 pm EST on the same day. This will increase customer satisfaction and allow you to ship faster.
To sum up
Dropshipping wholesalers are available to you as an owner of an eCommerce business. Not all wholesalers are right for you or your customers. It all depends on the niche you are in and where your customers live. After you have found the right supplier for your needs, it is important to build a lasting business relationship. This will foster a relationship of trust that will enable your eCommerce store grow as a jewelry reseller.