Reading Time:
5
minutes
Dropshipping is one of most cost-effective and easy ways to launch an ecommerce store. However, it can be difficult to find dropshippers who supply the products you are looking for. Entrepreneurs who wish to sell licensed merchandise from pop culture such as Star Wars or Harry Potter will find it difficult to find dropshippers that can supply these products.
MXED is now available for Shopify, which means that ecommerce stores will be able to legally access all the popular licensed products so they can sell to their customers.
MXED is an ecommerce solution for entrepreneurs who want to sell pop-culture merchandise but aren't able to do so due to strict licensing policies and laws. It's been difficult for ecommerce companies to legally purchase branded merchandise to sell directly to customers. This is because popular franchises such as TV, movie and video games were very selective about which businesses they could sell their merchandise to.
MXED offers a wide range of pop-culture merchandise that Shopify store owners can sell from their ecommerce shops and dropship directly to their customers.
Learn more about MXED's official merchandise licensing program for dropshipping from Shopify.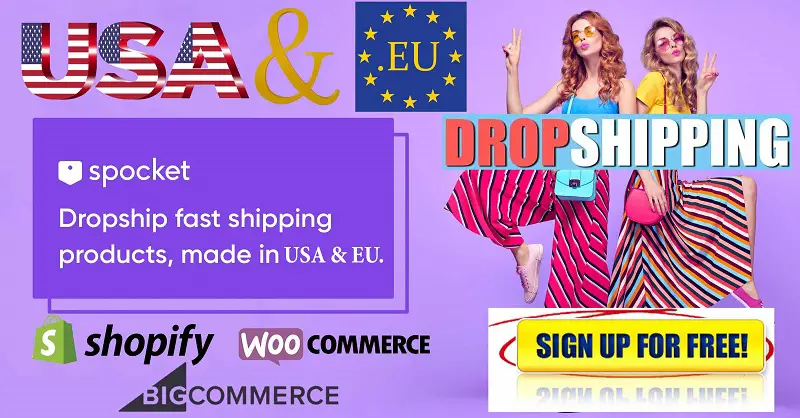 What does MXED do?
MXED makes it easy to sell official licensed pop-culture products in your Shopify store. MXED works in the same way as any other dropship provider: your customers add the products to your shop, MXED forwards your customers' orders to MXED and MXED fulfills the orders and ships them directly to your customers.
MXED is different from other dropshipping platforms in that they offer a wider range of products. MXED is the only dropship supplier that offers a range of officially licensed pop culture merchandise.
MXED was created by a partnership between Bioworld, a well-known supplier of licensed pop culture accessories, and Oakland-based Hingeto. Hingeto is a dropship platform that helps retailers take inventory risk out the retail industry. Combine the two and you get a powerful combination: great products, reliable fulfillment services, and the MXED app. This app was created so that all Shopify stores could connect with the service and offer exclusive products to their customers.
Who is MXED for?
MXED stands for Shopify merchants who are interested in selling licensed pop culture merchandise to their customers via dropshipping. It's been difficult for ecommerce entrepreneurs until now to source legal pop-culture merchandise.
We've received business owners asking us where they can legally source products from Star Wars franchises like Star Wars. In the past, we have had cases of them contacting us to ask for recommendations.
MXED offers ecommerce entrepreneurs the chance to engage consumers by selling high-converting products made by popular brands without having to worry about trademark infringement. Ecommerce entrepreneurs who are interested in tapping into this market will find it a game-changing opportunity.
Dropshipping makes MXED products more accessible to all ecommerce entrepreneurs. There are no upfront costs for inventory acquisition, no inventory management, and no need to ship the products. MXED is available through dropshipping so even new ecommerce entrepreneurs can easily use it without needing to invest in inventory.
MXED's Features & Services
MXED gives ecommerce entrepreneurs the tools to select and sell products from the wide range of apparel and accessories from TV shows and movies. They can then add these items to their online stores in just a few clicks. MXED is an app that you can integrate with Shopify. It allows you to select and sell the products you like, and then MXED takes care of all logistics and manufacturing.
MXED OFFERES A WIDE SALE OF OFFICIALLY LICENSED MERCHANDISE
The MXED app was developed in partnership with Bioworld. They are a major supplier of licensed pop culture accessories and apparel. There are many options to choose from, so you can stock your store with whatever product you need.
MXED stocks are a popular franchise.
Lucas Films
Warner Bros.
Marvel
Nickelodeon
DC
Nintendo
Activision
You can either sell only one brand on your ecommerce site or you can offer merchandise from other brands. You can sell any product that you want in your store. MXED offers a large selection of products. All you need to do is to narrow down the options and tailor them to your brand and target market.
ZERO INVENTORY
The Hingeto dropshipping platform is responsible for the MXED app's other half. This means you don't have to worry about inventory management. This removes a major barrier to entry for ecommerce companies that don't have the resources or time to handle large quantities of inventory. It also makes it easier for businesses manage other aspects of their stores while leaving the logistics and inventory management to the professionals.
AUTOMATIC DROPSHIP FULLFILLMENT
MXED can pick up and pack orders immediately after they are sent through the app. They will then ship them to you within 3-5 days. MXED takes care of all logistics and shipping quickly and efficiently without your input.
EASY SHOPIFY App Integration
You can integrate the MXED app with your Shopify store to add products quickly and efficiently. Also, MXED will communicate orders between customers and MXED automatically. MXED is integrated directly to your Shopify store, so there's less chance of miscommunication, lost orders, or human error. This allows you to run your dropshipping business seamlessly, automatically, and seamlessly.
AUTOMATIC PRICING AND INVENTORY UPDATES
MXED updates automatically their product inventory, pricing, and availability so that you are always aware of price changes and updates. This will ensure that your profits are never compromised.
MXED's Pros & Cons
MXED's service has the main advantage that no other service offers such a service. They are able offer an important relief to ecommerce store operators. In the past, no company was able supply licensed pop culture merchandise via dropshipping. This prevented many ecommerce store owners selling the products that they were interested in.
MXED, a new app, was only launched in January 2018. They currently only support Shopify stores. Additionally, they offer dropshipping only so that businesses can source their products on a larger scale.
PROS
A leading supplier of pop-culture merchandise licensed by the government provides products
Legally sell official merchandise without violating registered trademarks
Dropshipping is an accessible business model that all businesses can use
Large selection of products
MXED app can be integrated directly with Shopify
No shipping, fulfillment, or logistics requirements
No inventory management
MXED receives orders automatically through the app, and can start fulfilling them
Automatic inventory and pricing updates
CONS:
Only Shopify ecommerce platform integrations
Dropshipping is the only way to get their products. There is no manufacturing or wholesaling.
The dropshipping business model often results in slimmer profit margins.
MXED's pricing
You must choose one of their monthly payment plans in order to access the MXED service.
MXED offers 3 pricing tiers for its payment plans:
Noob: $0, 10 Products and 20 Orders per Month
Pro: $50, 250 products, 500 orders per month
Expert: $99 500 products, unlimited monthly orders + early access to new features and multiple user accounts.
Conclusion
MXED is the leading platform for entrepreneurs to search, find and sell officially licensed pop-culture merchandise, and it's the first service of its kind that is accessible to all Shopify store owners without the risk of purchasing, handling and managing inventory. MXED is a breakthrough for ecommerce store owners who want to legally sell licensed merchandise from popular franchises like Star Wars, Harry Potter, Marvel, and many others.
If you're a business whose target market is interested in pop-culture merchandise from popular franchises, or if you've always been interested in selling these kinds of products in your own ecommerce store, then we highly recommend checking out MXED.