Reading Time:
5
minutes
Have you been using the same Squarespace template for your website for some time and feel it needs an upgrade, but are concerned that changing will interfere with SEO rankings?
Changing your Squarespace template is straightforward – even on version 7.1! Read on to discover more!
Site Styles
Once you've selected a template, it's time to build your website! With content, collections of photos, fonts and other design details in hand, how do you add something truly custom and distinctive without starting over? One way is using site styles; they provide a set of settings which can help customize the default style of a Squarespace site across pages and sections by applying changes at once and with various methods of customization available to them.
For help customizing your site style, log into your account and click on "Design". Selecting "Site Styles" in the left-hand menu will bring up a panel with settings you can use to personalize your website's look.
Some site styles are global and affect all pages on your website, while others only apply to certain sections or pages. For instance, the "Collections" style can be applied to any collection such as your portfolio or blog posts – saving time by applying it across multiple pages at the same time.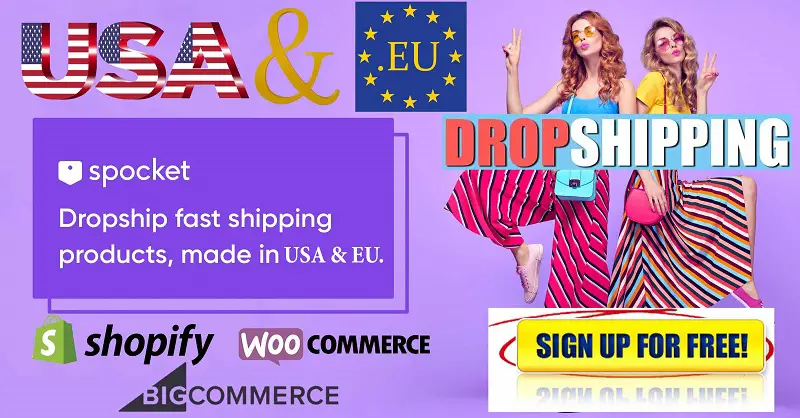 Site Styles go beyond changing the look of your site: they also allow you to tailor its default colors and fonts, which is great if you have a specific color scheme in mind for your website or want visitors to easily navigate and read your content.
Another fantastic way to customize the style of your website is by creating a CSS file. This text document holds all of the code needed to add any style you choose; colors, fonts or layout. Even custom header and footers can be created!
Step four is to test out your new template by creating a separate page in the Not Linked Pages section of your site, making sure no visitors see it. Call this new page something simple like "Template Test" or "Template & Styling Elements," so when finished you can install and make your new theme live!
Themes
If you're searching for a template to update your Squarespace website, there is plenty to choose from. Browse different templates by category or use search to locate one that suits your needs. Once you find one you like, preview it before applying it to your site – some things like sidebars and banners may reset when switching templates; try out various ones until finding the one best suited to your business!
A professional website can be an essential way to connect with both existing customers and prospective ones. As your business expands or changes over time, having a site that reflects this is especially crucial – updating its Squarespace template is a simple solution to giving it a fresh new look without needing to start from scratch!
There are various themes available for Squarespace websites, and each has its own distinct style. Some are minimalist while others feature more creative elements. If you are blogging or creating long-form content such as images or blog posts, for instance, consider selecting one with long form content highlighted and featured images displayed as carousels on a carousel layout.
No matter which version of Squarespace you use – whether 7.1 or an older one – changing your template can be done through various means. One method is using the "Templates" button located on the left-hand side of your dashboard which will display a list of available templates from which you can select one for installation.
Once you've selected a template, it will appear in your "Template" panel underneath your current live template. To preview it before applying it to your website by selecting "Preview Template," click "Preview Template," adjust content as necessary and click "Set as Live Template."
If you're currently using Squarespace 7.0 and would like to upgrade, the process can be more involved. Switching templates between versions 7.1 can technically be accomplished, but requires creating an entirely new website and copying all existing content over. This may prove challenging for beginners.
Templates
Squarespace is an exceptional website platform that offers users a diverse selection of templates to select. The platform organizes these designs into categories to help users quickly locate one that meets their individual needs, while simultaneously helping users compare designs by displaying features compared against each other – making finding your ideal design much simpler!
Once you've selected the appropriate template, it's time to make some modifications. Altering your site's template could change its navigation or page layout; so before applying your new one live it's important to test it first in a test environment to ensure all pages function as they should and that visitors can find what they're searching for on your site.
To make changes to your template, visit your dashboard and click "Design." A drop-down menu will then appear, featuring "Templates." Choose one and press the "Apply Template" button before pressing the "Apply Template" button to apply your chosen one to your website.
Before switching your template, a temporary one needs to be installed first. This allows for changes without impacting your live template; to do this visit your Dashboard and click "Templates." When choosing your new template simply hover it and click on "Preview Template." This gives you the opportunity to see it before making it permanent.
Squarespace provides its customers with cutting-edge templates, but also provides them with tools that enable them to personalize their websites – fonts, color palettes and voice tones are available so businesses can craft an identity that speaks directly to their target market. In addition to these customization features, there are numerous design features which can enhance the appearance of their site as well.
Hello Henry Design Company's template designers specialize in crafting Squarespace websites for women in real estate and small businesses dedicated to professional growth. Their functional yet beautiful templates are user-friendly and conversion driven; additionally they offer workshops and resources designed to assist their clients' businesses expand further.
Uninstalling a Template
Switching templates on Squarespace can be tedious work and can be complicated, yet confusing. Thankfully, there are tools to make the process easier and less taxing; but remember there will still be manual labor involved depending on how complex your site is.
As soon as you make a change to your Squarespace template, it is vitally important to understand its effect on your website. Some modifications, like adding or removing content will have more of an effect than others; to minimize their potential harm to your site and reduce this effect on its visitors, test new templates before making your final choice by deleting demo content and creating new pages for the site.
After testing out your new template, make sure that it fits with the content on your site – this includes sidebars, footer navigation links and any other elements such as sidebars. If adjustments need to be made, go into Design panel > Site Styles to make any necessary modifications to accommodate for your template.
Another key consideration when switching Squarespace templates is their impact on search engine optimization (SEO). If the template you choose isn't optimized for SEO, your website could struggle to rank well on search engines like Google – although Squarespace provides several templates which can be modified accordingly.
If you are switching up your Squarespace template, be aware that some custom code may no longer work due to different element names used. To ensure compatibility between old and new templates, if necessary use Chrome browser to inspect both sets of element names to swap out as necessary.
Once you've selected a Squarespace template, installing it is simple by selecting "Install a New Template" from the back-end. Before making it live it's advisable to test out and ensure all functionality you require for your website are present and that it looks great across devices.