Reading Time:
6
minutes
For an eCommerce business to succeed, it is crucial to have strong connections. No matter how big or small your business is, it must be open to new connections to grow and prosper. You can increase the visibility of your business by connecting with customers and other businesses. This will ultimately lead to a better position on the market. Although you may have greater market visibility, it can be beneficial to connect with other businesses. This will help build new relationships and a sense of companionship which can later become a safety net for many business owner.
Businesses can communicate with their customers through multiple channels. Attending conferences or taking business courses can be a great way to help entrepreneurs. You also have the option of joining interest groups through social media channels. These communication channels all have one thing in common: they provide information to entrepreneurs that allows them to keep up with the latest trends and movements within the eCommerce industry .
It's a great way to get in touch with business professionals who are open to sharing their best practices. Facebook is a popular social media platform that allows you to connect with others with similar interests. You can create and host various groups on Facebook where you can share your business stories, learn from others' mistakes, and also exchange ideas. You can learn tips and tricks on eCommerce and online marketing through Facebook groups. This allows you to create a community of professionals who are dedicated to placing your products in the market.
We have put together a list with the top Facebook groups that provide the most useful information on eCommerce and Dropshipping.
eCommerce Dropshipping
3.200 members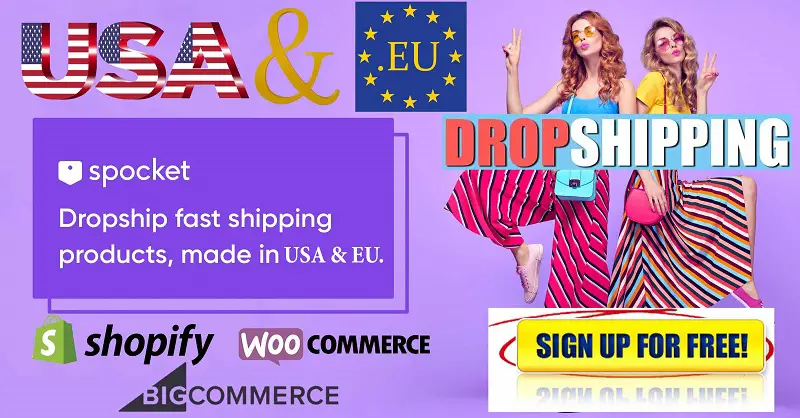 E-Commerce Dropshipping is a Facebook group with around 3200 members. Here you can discuss market placements and learn more about dropshipping. Everyone can join the group and view all content. You can benefit greatly from the group if you're interested in learning about the winning products that should be included in dropshipping stores, or discussing different logistical methods with other members. You will also find many entrepreneurs who regularly post content about topics such as eCommerce, Shopify and WooCommerce. You can also find people offering their products or services via group posts. However, one must be careful to avoid being scammed.
Dropshipping
Number of members: 13.400
Dropshipping is a Facebook group for those who are involved in eCommerce or wish to learn more about this sector. Anyone can join the group by clicking on the "Join Group" button. This group has approximately 13,400 members. You will find many topics, product offers, questions, and other information. This group also includes many eCommerce and Dropshipping experts, who can help with any questions or solve problems that may be troubling newcomers to the eCommerce and Dropshipping industry.
31800 members
This Facebook group, as the name implies, is focused solely on the dropshipping suppliers to the United States and the European Union. This group is private, unlike the ones we've already mentioned. You must request to be accepted. This group has around 32,000 members, which is quite impressive. The main focus of this group is discussion about dropshipping to services like Amazon and Shopify with the assistance of suppliers. The group also has a list of dropshipping suppliers, which is pinned at the top of the news feed.
Number of members: 44.700
Dropshipping Suppliers USA covers the topic of finding suppliers that have warehouses in the United States. Dropshipping is a Facebook group that has more than 44,000 members. They are passionate about this industry and want others to have success stories. This group is ideal for young entrepreneurs who want to learn tips and tricks to help them run successful dropshipping stores. The only problem is that it is a private group. You should accept to see all its benefits.
Dropify – Hacking Shopify Dropshipping
Number of members: 139 794
Dropify is an eCommerce community that focuses primarily on topics like dropshipping using Shopify and making online sales, marketing and all things related to online businesses. You can join this group to be part of a growing community of like-minded individuals who are all working towards the same goal of making a difference in the digital world and helping others make their stories successful. Although the group is private, admins will allow you to join almost immediately after you request. To make everyone feel at ease and part of the dropshipping family, there are certain ground rules you must follow once you have been accepted. Sharing promotional content without permission, asking for private messages in comments and posts, spamming and sharing irrelevant information can all result in immediate ban or expulsion from the dropshipping group.
Dropshipping services
19,500 members
This Facebook group provides the latest information on the dropshipping industry. Dropshipping novices and experienced entrepreneurs can access useful information in the form best practices. You will also find learning sprees, polls, success stories. This group offers services such as the creation of an automated Shopify store and the placement of Facebook and Instagram ads. This group also includes many experts who can help beginners get started and guide them along the right path.
Dropshipping
Number of members: 208.200
This Facebook group is exclusively focused on dropshipping. It shares the experiences of dropshippers as well as dropshipping suppliers. This group is simple and focused on learning through sharing stories and knowledge. The group has very clear rules. Any promotional material or posts relating to sales are not allowed and will be deleted. Spamming members to receive course materials or other paid services is also prohibited. The group's core purpose is to learn and make new connections.
US/UK/AU Dropshipping Suppliers
Number of members: 64 100
This group is very practical and offers a lot of information about dropshipping. There's a particular focus on relationships between dropshippers and dropshipping suppliers . This group is a way for dropshipping sellers to connect with suppliers and allows them to have a better experience. Expert members can help entrepreneurs learn more about the relationships between suppliers and dropshippers. The group was created to be a place where dropshippers and dropshippers can meet one another and exchange information. These rules are very strict and any member who doesn't follow them are immediately removed from the group.
Number of members: 93 600
This Facebook group is where experts gather to share their knowledge on dropshipping. You can also learn more about Shopify, Amazon and eBay as well as other topics. This group bans any promotion or sharing of supplier lists, regardless of whether they are paid or free.
Number of members: 113 200
"Fast delivery dropshipping supplier" is the central hub for dropshipping suppliers, and the place they can be linked with dropshippers. Although the group is confidential, it can be accessed easily. The group gathers information that could be useful to dropshipping entrepreneurs, suppliers, and how they can get the most out of their connections. As topics are covered, multiple discussions are held on many services that are essential to dropshipping. It can provide many benefits to anyone who wants to increase their knowledge and take a firm position in the market.
7-Figure Dropshipping Mastermind
Number of members: 39.300
The "7-Figure Dropshipping Mastermind", a forum where you can learn about the different strategies used in dropshipping. This group is for you if you are interested in participating in the discussions to determine the best strategy for your business's launch. The group covers topics such as Shopify and dropshipping via Facebook Ads, dropshipping using Instagram Ads, Google Ads, and other topics that could be used in your business policies to make significant progress over the coming years.
Group Name: eCommerce Elite Masterminds
Number of members: 81.900
This Facebook group has approximately 82,000 members. This group is a great place to learn new techniques and build a community with other people from the same sector. You can meet like-minded entrepreneurs and business owners who discuss topics such Shopify, Facebook ads for eCommerce or digital marketing. They also discuss topics such as sourcing products, SEO strategies, increasing website traffic and other related topics.
Group Name: MySilentTeam
Number of members: 67,000
MySilentTeam is a group that lets you sign up for events or courses to talk about eCommerce with established business owners. Jim Cockrum (a podcaster and author who is a success) launched the group. His main goal was to connect entrepreneurs from all over the world with local ones.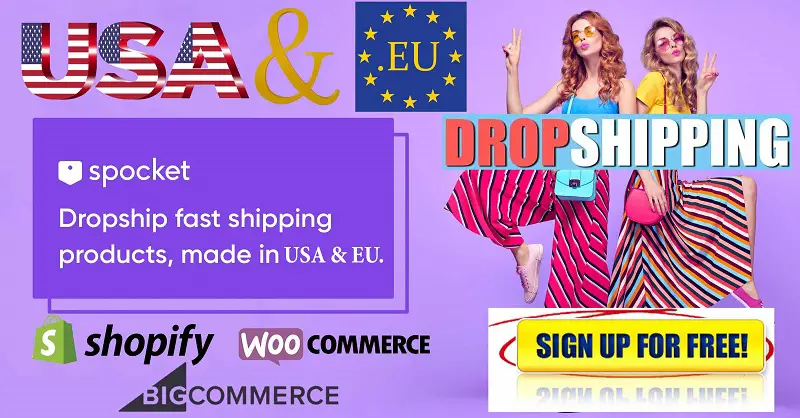 Grow and sell
Number of members: 15,100
"Grow and sell" is a Facebook group that's very similar to other forums. It allows people to share best practices and innovative ideas with each other. It currently has more than 16,000 members. It is managed by Shopify merchants and staff, but they welcome everyone to join the segment.
All things considered
It is difficult to ignore platforms like Instagram and Facebook in this era of digital innovation and technology. They are a major part of our evolving economic processes. There are many ways to interact with these social networks, including how to use them for business knowledge and strategies. Dropshipping and eCommerce groups are great ways to expand your business ideas or grow an already established venture. These groups offer advanced networking opportunities and can link your business to other potential clients or business owners. They are an excellent way to enjoy a market position and keep up-to-date on market trends. We hope you have gained a better understanding of the market segment through this list of dropshipping and eCommerce Facebook groups. This will help you to be a part of your future success stories.