Reading Time:
5
minutes
Dropshipping is a popular way to launch an ecommerce store. Many dropshipping platforms have sprung up. How do you choose which one is best for your needs? We compare Dropified VS EPROLO, two well-known dropshipping companies.
EPROLO VS Dropified Dropshipping Model
Dropshipping is a method of fulfilling orders. Online store owners can focus their efforts on increasing sales and marketing with dropshipping. Dropshipping suppliers source products, manage inventory and deliver the items directly to customers. What does Dropified VS EPROLO do in the dropshipping industry?
What is EPROLO?
EPROLO is an online dropshipping platform that offers a single-stop solution to ecommerce store owners. EPROLO charges only the product price and shipping fees when you place an order. EPROLO developed the Shopify App and WooCommerce plugins to make dropshipping easy for your online store. EPROLO Chrome Extension allows you to import products from AliExpress. EPROLO also handles product sourcing, quality control and inventory management. It also handles packaging and international shipping. EPROLO has a customer service team that can help with all your after-sales and pre-sales questions.
EPROLO can be used to create your brand. Dropshipping store owners have the option to order custom packaging. To increase brand awareness, they can have your logo printed on the box. EPROLO Print on Demand Dropshipping platform allows you to design custom products that can only be sold in your Shopify store.
What is Dropified?
Dropified is a software program that helps to grow your dropshipping business . It doesn't list products on EPROLO like EPROLO. It can import products from AliExpress and Alibaba to your ecommerce store. Dropified is a dropshipping service that costs a fee. Only the build plan ($67/month) allows you to import products from Alibaba.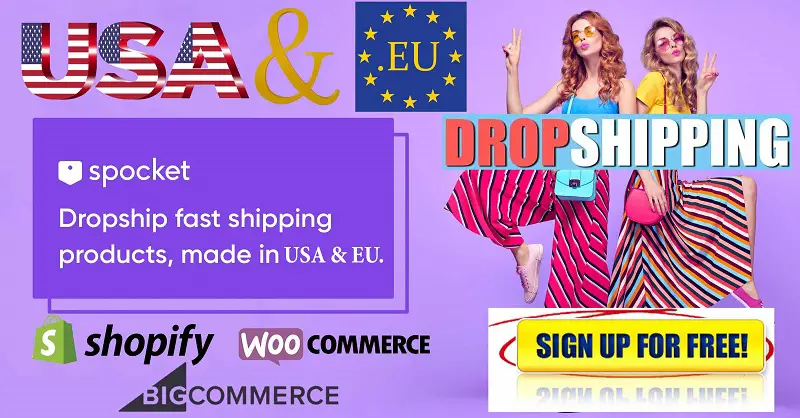 Dropshipping store owners are able to focus on marketing with it. Dropified will allow you to place orders after receiving your orders. It will either charge wholesale transaction fees of 3% depending on the subscription plan. Dropified will then place your orders with multiple dropshipping providers. They will then deliver the products directly to you. This simplifies your job. It's not necessary to pay each order individually on AliExpress or Alibaba. This doesn't resolve the problem. Customers may receive multiple packages if they purchase products from different suppliers.
Pricing
EPROLO and Dropified are dedicated to providing a single-stop dropshipping solution. Shopify store owners can easily import products using the dropshipping apps and then focus on selling and marketing products.
EPROLO pricing
EPROLO is a dropshipping platform that is forever free. It doesn't require any subscription plans. It does however change the account level from V1 up to V5. Customizing packaging boxes can be made available when you upgrade to V5, which is $20,000 more than your total sales account with EPROLO. You can also make your own scotch tape when you upgrade to V4. V1 members have the option to customize scotch tape, but they must pay for it. That's all. EPROLO charges only the product price and shipping costs when an online shop owner places orders.
Dropified pricing
Dropified is a paid dropshipping application that helps ecommerce store owners source products from eBay and AliExpress. Dropified offers two subscription options: a lifetime plan and a build plan.
There are additional limits on monthly orders, importing products and connected stores, as well as accounts for a lifetime plan. Dropified app prices can range from $147 per month for 12 to $24 per monthly for one. It's better suited for beginners dropshipping. The Build Plan for Experienced People is more costly ($67 per Month) and gives priority to the customer support team. The 14-day trial is free and you can decide whether to purchase it or not. Below is a list of Dropified features for lifetime and build plans.
Fulfillment
Product import
EPROLO accounts can be used to import products through two main channels. EPROLO lists 300k+ dropshipping products across 100+ categories. Logging in to your account will allow you to choose and add products the "Import List" to. EPROLO also offers a Chrome Extension that allows dropshippers to import AliExpress products into their ecommerce shops. Editing the product description, price, and image can be done after adding products to the import file. With just one click, you can import products into Shopify stores. EPROLO also offers the option of sourcing products. EPROLO can source products for you, regardless of where they are located.
These are dropified features for product import. You can first add products to your dropshipping shop from ecommerce platforms like AliExpress, eBay, and Alibaba. Dropified also offers an advanced product search tool, AliExtractor. This tool allows ecommerce businesses to automate the process of adding products to their stores. Dropshipping plans include the ability to import product reviews from AliExpress suppliers.
Processing of orders
Dropified and EPROLO both support auto-place orders. Your Shopify stores will automatically sync orders to both Dropified and EPROLO when they receive them. Next, you will be able to choose the shipping method and make payment. EPROLO requires you to pay both the product price as well as shipping costs. Dropified charges wholesale transaction fees of 3% for a lifetime plan. Dropified app charges an additional fee, you may wonder.
We can use order fulfillment to help us understand their differences and resolve this confusion. EPROLO purchases products directly from manufacturers and then packs, ships, and quality controls the items. Dropshipping orders can be fulfilled by the platform. Dropified is a third-party app that doesn't fulfill orders. It receives orders from dropshipping shop owners and places demands on suppliers AliExpress Alibaba eBay, eBay, and other sites. This can make dropshippers' work easier so they can concentrate on selling and marketing products. Suppliers can also directly ship products to customers.
Tracking & Shipping
EPROLO operates four warehouses in the US, UK, and China. EPROLO offers a variety of shipping options and has created express lines for countries such as the UK, US, CA or AU. Delivery times range from 5-15 days on average. If the delivery time is longer than 30 days, the shipping guarantee policy allows you to contact customer service and request a full refund. All products are packed in EPROLO warehouses. No matter how many products you order, all items will be packed in the EPROLO warehouses. The tracking number will automatically be synchronized to EPROLO after the shipment.
Dropified trusts AliExpress, Alibaba, and eBay with the fulfillment of orders. The shipping method is determined by the product supplier. While some sellers may support multiple shipping methods, others only offer ePacket. Dropified allows you to place orders automatically and have them fulfilled in one click. You can also track your packages after shipment.
EPROLO VS Dropified Chrome Extension
EPROLO Chrome Extension
EPROLO developed a Google Chrome Extension to allow you to import AliExpress products to your dropshipping shop. Register an account to use it. It's possible to import high-quality products from AliExpress to your store if you are looking for them. To auto import products to EPROLO, you can click on the icon in the upper left corner of AliExpress products. Next, you can edit the product title, description, and price on the dashboard. To complete the process, click import to my shop. You can also copy and paste the AliExpress product URL. EPROLO will extract all the information and send it directly to your store.
Ecommerce business owners have two choices when it comes to receiving orders. They can search for the product supplier via AliExpress and then place orders. Dropshippers can also fulfill orders at EPROLO. The product sourcing team will determine the best price and supplier.
Dropified Chrome Extension
Dropified is an app that costs money for dropshipping shop owners. Dropified Extension is available for free, with no additional fees. The only requirement is that you have purchased the paid plan and are a member. You can choose products after installing Dropified and logging in to your account. It allows you to check if AliExpress sellers are able to support ePacket and the order processing times. It is a great tool for ecommerce business owners to make informed decisions.
This extension functions in the same manner as EPROLO. It is possible to bulk edit product information, and then import it into your Shopify store. Dropified will place your orders on behalf of you on different ecommerce platforms and synchronize tracking numbers.
EPROLO VS Dropified Reviews
EPROLO Reviews
EPROLO Dropshipping and Branding received 916 reviews on the Shopify app store. It has a rating of 4.7. To see what other people thought about EPROLO, click here
Dropified Reviews
Dropified – Dropshipping receives 238 reviews on the Shopify app store with a rating of 4.3. Click Here to Learn More.