Reading Time:
7
minutes
A customer landed on my dropshipping site and seamlessly entered my funnel. He ended up placing an order at a great value.
He sent me 2 emails per day asking for the shipment tracking code. I did not provide one. He stopped after he received his order.
But it makes sense. Will you not feel helpless in such a situation and maybe even a little skeptical about this brand?
That's my concern regarding all dropshipping shops. Now the question is…
How do customers track their orders in dropshipping stores?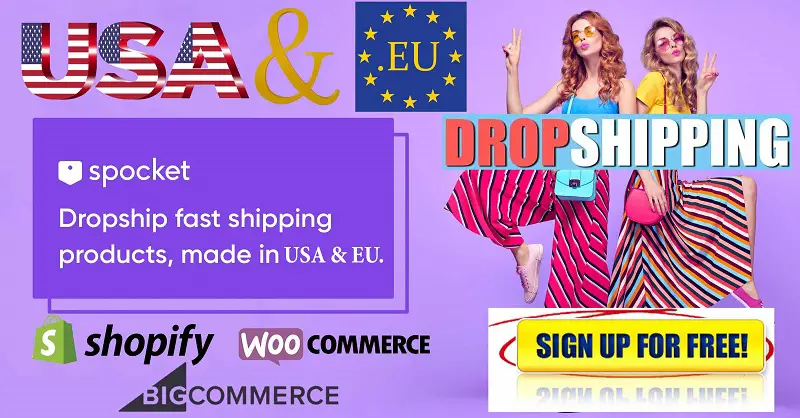 Third-party shipping tracking services are available to help you. You only need to install the required plugins or apps and do basic configuration.
You can build your Shopify store with WordPress + WooCommerce or a Shopify store. You can dropship products from overseas suppliers like Aliexpress, or do it from your own location.
This article will explain everything you need to know about order tracking and how to add it to your dropshipping shop.
This was the one thing that I found out after scanning hundreds of dropshipping websites.
Why do most dropshippers not offer order tracking?
Many dropshippers try to hide the source of the products from customers to avoid embarrassing them. This is not the best way to go. Dropshipping products can be more expensive than usual, especially if the delivery time is longer than normal.
Although most products will be sent by your merchants as ePackets, and the country where they originated is likely to differ from that of your customer or what you advertise on your website, there are ways to keep your secrets a secret. How?
You have reached this blog post. Now things will be easy for you.
Below is a split of the solution.
Shopify Stores Order Tracking
WooCommerce Stores Order Tracking
You can trust me to take care of your store on any platform.
If you stay with me until the end, I have a bonus tip that will allow you to track your orders absolutely free of charge. It works regardless of which platform you use.
Excited? Let's get started…
Shopify Stores Dropshipping Order Tracking
Who are the Shopify guys who can save your life and make it easier?
Shopify Apps!
These guys are skilled at fulfilling orders, converting currencies, and securing checkout.
There are many apps that will track the shipment of dropshipped orders.
We need to be especially careful when considering that many of the merchants you will source the products from are going to deliver them in ePacket.
These are the apps I believe will do the job best for you. To give you more options, I'll also list a few other alternatives.
ShopPad's Tracktor Order Tracking app
Customers can track their orders with the Tracktor order tracking app. This app can be described as a "Shipment Lookup" tool.
It can be integrated with many of the most popular carriers around the world, including FedEx, FedEx, Bluedart and China EMS. It is extremely useful, especially for dropshippers.
Customers can track their orders directly on the app without having to log in to their accounts. This improves the customer experience and increases trust among first-time customers.
You can also create links that can be used to track shipment and include them in automated email sequences.
What can Tracktor do to help you?
Shopify Store Tracking Page
Tracktor's 'Carrier Mapping" feature integrates with Dropshipping Fulfillment Apps like Oberlo and Dropified, and tracks ePackets.
For tracking shipment tracking and order lookups, offers charts & reports.
Displays the status of your orders and alerts you to attention-demanding orders.
You can edit and customize the tracking page, as well as the layout of your form.
Once you have installed Tracktor on your device, it is easy to configure Tracktor.
The most important question for Dropshippers is What happens if we dropship from China?
These are the things that make life interesting.
Customers can track their orders by tracking their shipping details. However, this does not reveal the country of origin. Here's the problem. Simply use Tracktor's Blacklist Routing Feature.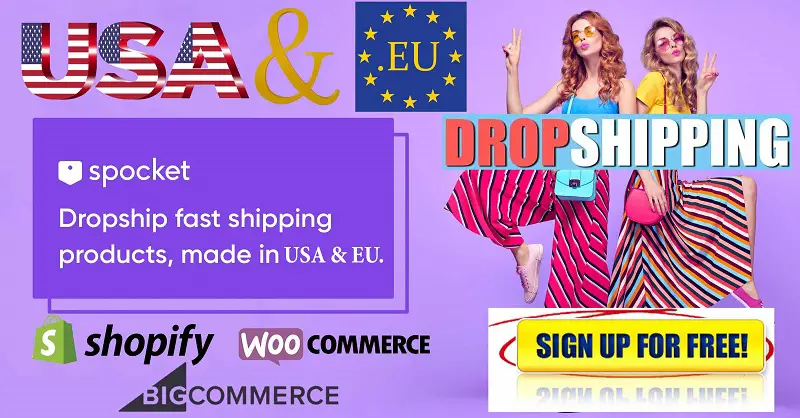 If the shipment is in the country that you have added to your blacklist, the app will show you the replacement message and hide the country name. It's amazing how awesome it can be!
Price of the Tracktor
It was previously free for 100 order tracking per month. They recently discontinued this plan. They now offer a 14-day trial, but the regular plan starts at $8.99 per month.
The price is not unreasonable considering its functionality and the value it provides.
AfterShip Order Tracking and SMS by Automizely, AfterShip
AfterShip provides third-party tracking services that allow you to track packages and couriers from all the major carriers. AfterShip offers a Shopify app that can help you. Although it's not Shopify's integrated app, it can be called a connector app.
AfterShip is a slightly different tracker than Tracktor. Although it allows you to create a Tracktor page for Shopify, the page is not stored on your site. It does this with AfterShip's subdomain.
You can track your customers' orders by entering their dropshipping tracking numbers. You can also automatically create a tracking page to track each shipment.
The app lets you customize the tracking page to match your branding and logo. You can choose a different domain from their subdomain. This will enhance your brand's perception and will also be beneficial for SEO.
AfterShip can integrate with over 800+ carriers, making it an ideal tool for dropshippers to track their ePakets.
What are you able to do with AfterShip?
Import your tracking codes automatically from dropshipping merchant
Track shipments from Order Confirmation and Order History pages.
You can also send SMS and email notifications to customers about delivery statuses.
Notifications can be sent in different languages depending on the locality of the customer.
You can send shipping notifications to your email address. Include your logo and custom message in the emails copies.
Aftership Price
Shopify's AfterShip app is free for 50 monthly shipments. Premium pricing begins at $9 per month if you exceed the limit.
The free plan does not allow you to send SMS or email notifications, but it is great for those just getting started.
Oberlo – Inbuilt Order Tracking
Oberlo is a must-have for dropshipping to Aliexpress and similar marketplaces. Oberlo also offers a tracking service if you use it.
How can you make the most of it? Let's see.
First, if the order is placed on Shopify, you will need to log in to Oberlo App to process it. It won't work if you just fulfill it through Shopify.
Aliexpress and similar marketplaces should provide Tracking ID to you for your orders.
The tracking code can be found on the Orders webpage of your Oberlo account. It will appear right next to the order. You will find more information about the shipment when you click on it.
To view the status of your orders' tracking, go to Tracking within your Oberlo account. All orders you have placed before will be visible.
This is how order tracking status looks and its meaning.
In Progress – Although the order has been shipped, the tracking code remains inactive.
Unrecognized The tracking code was invalid.
In Transit The order has been shipped out of the country of origin, but customs must be cleared.
Pickup The package is available for delivery at the local post office.
Expired The tracking code expired due to the longer delivery time or because the package was lost.
Alert – Either it was refused by the addressee, the delivery address is incorrect/ineligible, the package is retained by the customs or it is lost or damaged during the transit.
Undeliverable – An attempted delivery failed.
The package was returned by the supplier
Delivered The package was delivered successfully to your customer.
This information can be used to communicate with customers and keep them informed in the event they have a question.
Oberlo also offers an option to send tracking details by email to customers. Follow these steps in Oberlo dashboard
Scroll down to Settings > Connected shops > Shop Settings > General tab.
Insert the URL of third-party tracking websites such as this under custom shipping tracking URL.
Click on Save Settings and tick 'Notify customers regarding order fulfillment'
To change the default notification template go to Shopify admin > Settings> Notifications> Shipping confirmation
You will now need to replace all HTML code in your Email Body with the HERE code.
You are done!
Oberlo's Free Plan does not offer Order Tracking. You must be on their Boss Plan.
If you're not using Oberlo but Dropified, then the functionality and features should almost be the same. It should work in the same way as Oberlo.
If you would prefer me to keep the information private, please let me know in my comment section. I will then update the post with the relevant information.
Other Shopify Apps to Track Orders
AVASHIP Order Tracking by Avada
All In One Shipping with Easyship
Trackr Order Monitoring by Vertex Iv
Shipping Tracker – Dev Cloud
Shipway Tracking by Onjection Labs
ParcelPanel Order tracking Pro by UpperCommerce
Auto Fulfill with Estore automate
TrackingMore Order Tracking by trackingMore
Order Status Tracker – Hulkapps.com
Simple Fulfillment NexusMedia
Shopify store owners now have a solution. It is time for me to turn my attention to WooCommerce store owners. Shopify customers can skip this section and scroll down to the 'Bonus section.
Let's get started, WooCommerce warriors.
Tracking Orders for Dropshipping in WooCommerce Stores
WooCommerce is a powerful eCommerce solution that allows dropshipping. WordPress websites equipped with WooCommerce are powerful.
The 'plugins' in WooCommerce are just like Shopify's apps. Without wasting too much time building up, let's just get to the point – how dropshipping orders can tracked on your WooCommerce store.
Even though WooCommerce plugin is already packed with many features and functionality, such as handling logistics and processing orders,
It is limited in what you can do, other than changing the order status from pending, processing, or completed once you have received the order.
A plugin can help you do this job. This is where AfterShip steps in again.
AfterShip WooCommerce Tracking – AfterShip
Yes! AfterShip has a Shopify app and a WooCommerce plugin. This adds the same functionality as the Shopify store to your WordPress store.
How do you use it? Let's find out –
First, you will need to create an AfterShip account.
Next, in your WordPress dashboard go to plugins > Create New and type AfterShip-WooCommerce Tracking.
Install and activate the plugin
Go to Settings and in the Delivery section, add the carrier that you wish, such as EMS, USPS or China Post (for ePacket), etc.
Check the Use track buttonbox
Enter the custom domain you wish to use in Display tracking Information at Custom Domain.
You will now need to go to the User > your Profile & Reevokeyour AfterShip API keyfrom them
Login and go to AfterShip's dashboard > Apps Store Connection New Connect WooCommerce
AfterShip will connect your store by entering your URL and API Key into the fields.
How do you track orders with AfterShip in your WooCommerce store
After order confirmation, send shipment tracking number to customers
You can also send SMS and email notifications to customers about delivery statuses.
You can check the status of your shipment by clicking the Track button under the "Orders" section of your Account.
You can set up a custom domain name and customize the tracking page to match your branding.
WooCommerce: Is AfterShip available for free?
Because AfterShip is a third-party service and not an inbuilt plugin, pricing for AfterShip is the same as its Shopify app.
AfterShip for Woocommerce also offers 50 free shipments per month
The free plan doesn't include an email notification or SMS feature. You will need to upgrade to their premium plan, which costs as little as $9 per month.
The plugin is worth the money, considering how limited WooCommerce's functionality.
You can find the tracking codes in your Aliexpress order dashboard.
This applies to Aliexpress as well as almost all other marketplaces.
Even without the use of any plugins or apps, you can track packages by yourself. It might not be practical to do this on a larger scale so it is best to have a tool that automates things and makes your life easier.