Reading Time:
8
minutes
Shopify is one the most well-known e-commerce platforms, but how big are they? What number of people use it?
You may have heard about Shopify. It all started with two men selling snowboards online. Then, dissatisfied by the existing platforms they used, they created their own. They created a platform that hosted all types of businesses and became one of the most popular e-commerce platforms.
This is really inspirational, right? See the stats. This post contains the most up-to-date Shopify statistics.
Top Shopify Statistics
Shopify is used by more than 1.7M merchants. (Shopify Unite)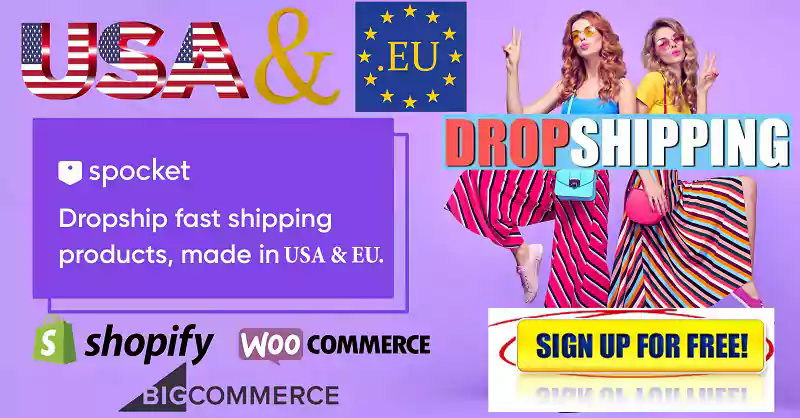 Shopify had $5.1 billion+ in sales in 2020. (Shopify & You)
Shopify App Store has over 3200 apps. (Shopify)
Shopify generated $988.6 million in total revenue during the first quarter 2021. (News Shopify)
Shopify employs over 7,000 people.
Shopify Facts
Shopify was started in 2006 by three Canadians who were inspired by their lack of experience with online e-commerce to sell snowboard equipment.
Shopify is a leading e-commerce platform with a nearly 20% market share.
There are more than 100 Shopify themes .
Shopify opened the first brick-and mortar storefront in Los Angeles in 2018.
Shopify has a large affiliate program where affiliates earn an average $58 per signup member for a paid plan.
You may also be interested in the top WordPress stats.
Global Ecommerce Statistics
What is the global e-commerce market?
Shopify recently released some global ecommerce statistics that will help marketers and business owners to see where the global marketplace is headed and what trends are ahead.
Global e-commerce is expected increase to $4.89 Trillion by 2021, almost 400% more than in the past seven years.
57% of online buyers buy from overseas retailers.
Credit cards are still the most used payment method worldwide. Debit cards, digital payment system, direct debits and cash on delivery are increasingly popular in developing countries like India and China.
China is the country with the highest proportion of global ecommerce sales and size, surpassing the United States. (Oberlo)
Shopify Statistics: What is Shopify's size?
You know Shopify is big, but how many Shopify shops will there be in 2021?
Shopify is used by 2,297 million websites in 2021.
Here is a breakdown of Shopify's live stores by country.
| | |
| --- | --- |
| United States | 1,132,470 |
| United Kingdom | 65,167 |
| Australia | 45,403 |
| Canada | 36,860 |
| Germany | 27,442 |
| France | 24,199 |
| Netherlands | 14,385 |
| Brazil | 12,641 |
| India | 9,649 |
| New Zealand | 9,606 |
Shopify is America's third largest online retailer, after Amazon and eBay. (Source: Shopify)
Shopify Usage Statistics
Famous brands such as Pepsi and Gymshark, Unilever WaterAid, Redbull, Redbull, and Tesla Motors are Shopify customers. (Source: Shopify)
Three of the most popular Shopify themes are Roxxe and Workie. Source: Ecommerce platforms
Shopify merchants use third-party apps more than 80%. 25.8 Million apps have been downloaded. (Source: Shopify)
Shopify POS empowers more than 100,000 merchants. (Source: Shopify)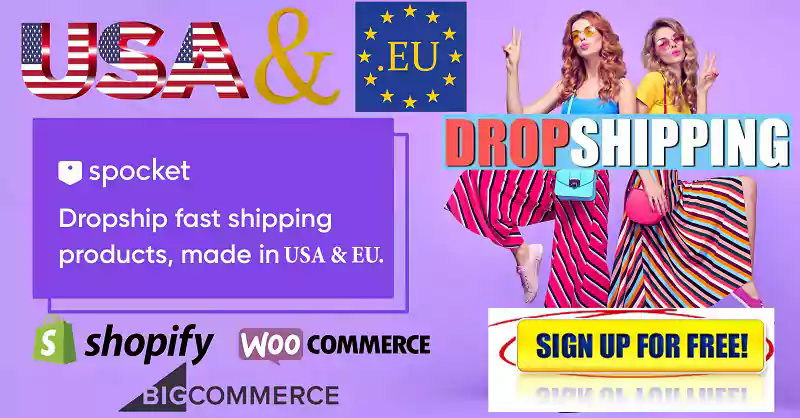 A 3D model is twice as likely as a flat image to be purchased by online shoppers. (Source: SpeedBoostr)
Shopify Traffic and Sales Stats
Shopify's global platform sales are estimated to be $200 billion.
Email has the highest conversion rate of Shopify stores at 4.29%. The search conversion rate after emails is 3.04%. This includes 2.93% direct and 1.81% social.
Mobile traffic accounts for 79% of total traffic and 69% respectively.
Shopify visitors spend more than three minutes per day and visit more than three stores.
Shopify had more than 58,000,000 visits in 2020.
Shopify's top-grossing businesses have annual revenues between $7 and $11 billion. (Statista, Shopify)
Shopify generated over $900 million in subscriptions and approximately $2 billion in merchant solutions during the fiscal year 2020. (Statista)
Other Interesting Statistics about Shopify
Shopify's MORR (Monthly recurring revenue) has increased by 48% over the 2018 year. Source: The Motley Fool
Shopify App Store has 6,000 Shopify Apps in 12 different categories.
Shopify powers more than 841,000 US stores.
Shopify Stats – Your Questions Answered
What number of Shopify stores will there be in 2021?
In 2021, there will be more than 5,300 Shopify Plus shops (Source: Shopify.
Shopify merchants have over 1,000,000 business in 175 countries.
Despite this, it's important that you keep in mind that Shopify's current inventory is constantly changing.
How many Shopify customers are there?
Shopify is used by more than 2,297 million websites. (Builtwith)
The United States holds the majority (71.27%) of domains. There are over 1,63 million domains. The top three are completed by Australia and the United Kingdom.
How many Shopify stores have been successful?
Shopify's success rate, which is between 2% and 5% for different reasons, is quite impressive. Shopify does not provide detailed information about this. We can still look at Gross Merchandise Volume which is the total sales volume for all merchant stores.
Shopify's Gross merchandise volume increased by 114% from $17.40 to $37.30 billion in the quarter just completed. Shopify Quarterly Results
Shopify: How much can you make?
You can earn anywhere from $1,000 to $100,000 per month depending on what product you choose and how much traffic you receive on your Shopify site.
Keep in mind that many factors can impact the revenue you generate, such as your business type, traffic and marketing.
10 Proven Ways to Make Money with Shopify
Which companies use Shopify
These are the top companies that use Shopify.
Kylie Cosmetics
Gymshark
Fitbit
Whole Foods Market
Budweiser
FashionNova
The New York Times
Pepsi
Shopify employs how many people?
Shopify employs over 7,000 people, while more than 700,000. are directly or indirectly employed in the Partner Community. Source: Shopify and Your Blog
Shopify store numbers grew by 200%
Ecommerce has seen a significant increase in sales since the outbreaks of coronavirus. The number of Shopify-powered online shops is a sign of this growth. Shopify's number of stores grew by 201.53 percent between March 2020 and January 2022.
2.5 million stores added
Shopify, an ecommerce platform, is well-known for entrepreneurs looking to open their own online store. Research from Genus AI shows that Shopify was a popular platform for entrepreneurs who wanted to launch their online store. The number of live online shops grew by 201.53 per cent between March 2020 and January 2022. In less than two years, the platform has added 2.594.798 online stores.
Corona measures, which were implemented in many European countries, led to strong growth. Businesses had to find other ways to increase their revenues after brick-and-mortar stores were forced to close.
Shopify customers per country
Shopify is based in the US for most of its customers. The platform had 2.666.627 US-based online stores in January 2022. This is an increase of 178.53% compared to March 2020 (9537.393 online stores). Shopify's European online stores have also increased significantly. Shopify now has 156.466 online shops from the UK. This is an increase of 218.81 per cent. France is next with 59.590 shops and an increase of 320.85%.
The strongest growth has been in Germany with 480.18%. The platform currently has 78.638 German-language online shops, compared to 13.554 stores at March 2020.
Smaller businesses are more common
Genus AI says that Shopify's newest websites are made up of smaller players who are not able to compete with Amazon and other ecommerce giants. To get better ratings, these smaller businesses are more focused on customer satisfaction and secure, user-friendly websites. This makes it easier to retain a large customer base and allows them to compete with larger companies.
When you have more Shopify stores, here are some best practices
One store can be a daunting task.
Managing multiple Shopify shops only adds to the pressure. It's crucial to follow certain ways of managing your business. You'll soon become overwhelmed and your business will suffer.
Here are some best practices to help businesses run multiple Shopify stores.
1. Consolidate your customer support
Multiple Shopify store queries can quickly lead to multiple problems, especially if they are coming from different channels.
Consolidating customer support systems will make it easier for you and your team members to find answers quickly and efficiently.
2. Data can be used to reveal hidden opportunities
Shopify Multi-Store Selling is a great way to sell because each store can provide analytics that will allow you to find untapped niches.
Use Google Analytics and other tools for information about your customers. This will allow you to identify the demographics and popularity of your store among certain groups. This information will help you decide if it is worth refocusing your store or investing in another Shopify store to better target this audience.
3. Continue to work on SEO
You will need to examine the SEO of each store to ensure that you get maximum exposure for Shopify multi-stores.
Use free tools such as Ubersuggest to find relevant keywords that are high-ranking on Google. Target them on your websites using a landing page.
Headings
Meta-titles
Image ALT descriptions
SEO is about making it a constant task to stay ahead in the market. Be careful not to target keywords in the wrong places.
4. Your order management can be centralized
You'll need to find a way for your Shopify multi-store customers to order in bulk.
You run the risk that you lose track of your orders.
Make sure there are no bottlenecks
Increase manufacturing lead time
Your business's reputation is at stake
5. Shopify App Store: Take Advantage
The right Shopify tools will allow you to centralize your store and other departments.
Shopify App Store has many great integrations and plugins that can automate your business processes. Be sure to search for a tool that will also optimize your manufacturing processes.
Multiple Shopify stores are a smart choice
These are just a few of the many reasons that a manufacturer might choose to open multiple Shopify stores.
1. Manage your brand's value
This strategy is difficult to manage and we want to discuss it first.
Luxury brands may have outlets or off-price to appeal to different customers. This is an excellent strategy for companies with a well-known brand. This is where you have one store and then open another to allow frugal customers to get cheaper products without reducing the value of your other products.
Nordstrom, Nordstrom Rack are two examples of this theory in action.
2. International selling
You might decide to open Shopify multiple Storefronts to distribute your products around the world.
You can display different currencies in one store but you cannot receive payments in the default currency of your store. There's a possibility that you will need to deal with different tax rates depending on the location you are selling. You can ensure compliance by opening a new store to sell the same products.
Target audience in another country may not be the same audience as the original store's audience.
Each region should be considered a market and you will need to find ways to reach them.
3. Different groups can be sold to
You may need to adapt your store to different countries if you want to sell your products internationally.
This could mean changing the language, currency and design to appeal to each customer segment. Different sites allow you to design stores that appeal to different customers. This practice doesn't just apply to different countries.
Businesses can use it to appeal to different customers or businesses individually.
How to create multiple Shopify shops under one Shopify account
Unfortunately, Shopify cannot allow multiple accounts to have the same store.
You can also have multiple Shopify shops on different accounts. You can also create multiple Shopify storefronts on the same account if you want to experiment with managing Shopify stores without investing capital. This means that your main account will still have your store and subpages of your website or homepage will be your other storefronts.
This is an easy and affordable way to manage Shopify multi-store brands. However, it does not allow you to handle your SEO for different stores.
Multiple Shopify stores present challenges for manufacturers
We will briefly discuss the challenges manufacturers face when selling products to Shopify's multiple stores. You should mention that although you may see your business in any of these scenarios, you should also evaluate whether your business is ready for support on another website.
If you are ready to open Shopify multiple shops, it is important that you understand the challenges and how you can overcome these. Let's start with the most important element, then we'll break it down. Having multiple Shopify stores will require you to manage separate sales orders, production schedules, inventory management, and other administrative tasks.
1. Sales orders
It can quickly get complicated when you have to deal with multiple stores.
2. Inventory
This is also true for inventory management. You could make a mistake and end up with dead stock, or worse, delay your production.
3. Products
As you manage multiple Shopify stores simultaneously, it can be confusing to know how to prioritize and show products.
4. Software for integrated inventory management
It can be difficult to manage multiple Shopify stores. Many Shopify sellers also use manufacturing ERP software. Software on the market can be difficult to use or designed for large corporations.
Conclusion
This concludes my 2021 Shopify stats list. Shopify is a global e-commerce platform that is rapidly growing. Although it's not the largest in terms of market share Shopify has seen a record growth in the past few years.
Year over year, gross merchandise volume, merchants and online buyers have been increasing. Shopify is the most neglected e-commerce platform, as these statistics also show.
Shopify is trusted by many brands, making it a top choice when you are looking for partners or building an online store.