Reading Time:
7
minutes
Tuesday, February 1st will be the Chinese New Year 2022. Dropshipping from Chinese suppliers is possible if you are thinking of it. All orders will be held while Chinese factories are on holiday. This can pose a risk to your business.
We have you covered! We will cover all you need to know about the Chinese New Year holiday and how dropshipping stores can overcome the obstacles it presents.
You'll not only learn how to run your stores efficiently for the CNY but also how to prepare for any holiday this year.
All this and more, right up front!
What is the Chinese New Year?
The Chinese New Year, also known as the Lunar New Year and Spring Festival, is their most significant festival during the year. This public holiday is celebrated by the Chinese by taking a week off from work and spending time with their families.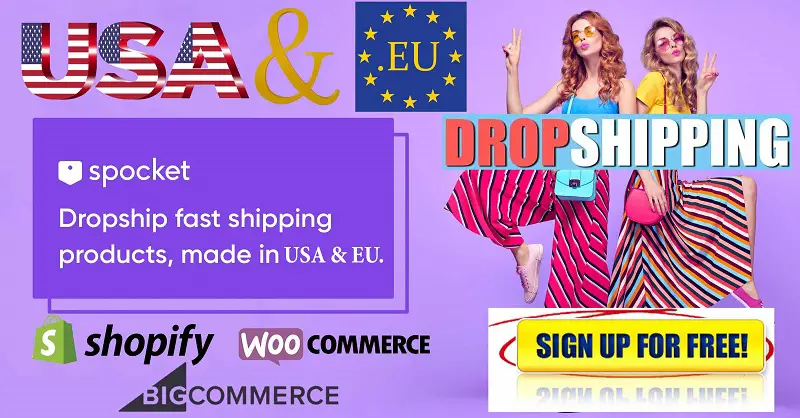 This holiday is also a great opportunity to enjoy fireworks, fancy restaurants, and beautiful decorations.
All You Need to Know About Chinese New Year
We've now covered the basics of the Chinese New Year. Let's look at the most common dropshipping issues and any questions.
We won't leave your business without solutions to anything. This guide will tell you all there is to know regarding the Chinese New Year 2022 and how to prepare for it.
What will the Chinese New Year mean for my Dropshipping Shop?
All businesses and manufacturers in China will be closed for the holiday. Your orders will likely be delayed for a long time.
In addition, Chinese agents and sellers will not be able to answer any questions. No customer support is available on the other side.
What Dropshipping Suppliers are Affected by the Chinese New Year?
Every Chinese supplier sourcing products from China is affected by the Chinese New Year (AliExpress Banggood, CJDropshipping etc. ).
As long as you have at least one Chinese supplier you can make preparations for shipping delays. Below is a guide to the process.
What is the length of Chinese New Year Shipping Delays
Many Chinese suppliers cease working one week before the holiday begins. This is why it's important to start planning for the holiday at the end of January.
The holiday will run smoothly if we start preparations earlier.
How can I avoid shipping delays with Chinese sources?
In some cases, Chinese suppliers source their products in warehouses other than China (like US/UK Warehouses).
To check if there are multiple warehouses, visit your supplier page. Ask if they are available during holidays.
If a product sells well, it is possible to reach out to Chinese agents to ask if there are any holiday-specific lines.
Agents can obtain a special line to your product in order to process your orders during Chinese New Year.
How Does The Chinese New Year Affect Your Niches?
It's important to be aware of the holidays in between Chinese New Year, which lasts for two weeks. Shipping times for these holidays will also be affected by the Chinese New Year.
One, Valentine's Day falls on February 14, . This is the day when Chinese new year celebrations end. We also have Family Day Canada on 02/16.
If you are planning to sell China-sourced products during these holidays, it is important that you start early and inform your customers about any delays.
Get Your Dropshipping Stores Ready For The Chinese New Year
What steps should we take to prepare our stores in case of Chinese New Year shipping delays This section will be divided into two sections: Shopify dropshippers and eBay dropshippers.
Ebay Store Preparation
There are several actions you can take on eBay to prepare and protect our stores against the expected delays. Let's look at each solution and show you how to put them into practice.
1. Schedule Time Away (also known as 'Vacation Mode').
You can inform your buyers of upcoming shipping delays by setting scheduled times away. This feature was formerly called 'vacation mode'. Buyers will receive a message explaining the delay each time they enter your listing.
You can choose whether you want to allow item sale (buyers are able to purchase from your store) and pause sales (purchasing temporarily disabled).
You can allow item sales for up to 15 day, while pausing them gives you up to 30-day. This solution allows you to allow purchases for up to 15 days.
It is better to start before the start date, as some Chinese sellers may take time off prior to the holiday.
You can also set an custom response for your customers to read when your store is closed. Inform your customers about the temporary delays caused by the Chinese New Year.
2. Check out the eBay Shipping Policy.
You can also update your shipping policy if you don't have the time. We'll extend the 11-23 business day to 11-25 business day.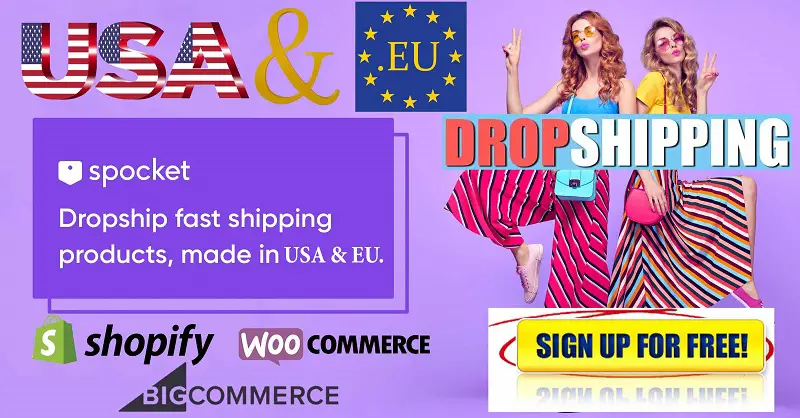 These extra 12 business days will allow us to complete orders received during the holiday. To get more time, update your handling times to 4-5 days.
These methods should be implemented approximately one week prior to the Chinese New Year holiday.
We may see a slight drop in sales on the one hand. Our stores will remain protected. We will leave the holiday strong and with no problems whatsoever.
3. Change Custom Messages to Your Buyers
You can edit the automated messages that are sent to your buyers when you use Fulfilled By AutoDS (or Automatic Orders)
Navigate to Store Settings > Orders > Automated messages to clients (make sure your eBay store is selected) You can then edit the custom messages. To let clients know about holiday delays, the After Order Success message' suffices.
We have created a template message for you to use in this scenario.
After you have written your message, click on Save to save and your customers will begin receiving this message shortly after AutoDS fulfils their order.
Remember to return to your original message after the holiday!
4. Make an update to your eBay template
You can add additional information to your eBay template about shipping policies, and other pertinent information. You can also inform your customers of holiday shipping delays by writing about it in your eBay template.
To start, go to the AutoDS left menu and click on Settings > Templates. The edit template page will appear where you can select the template you wish to modify.
Click on the template that you like, and then add a message about shipping times to the product description.
Send a message with the following : 'Please Note that We Expect Shipping Delays During the Chinese New Year Holiday From X to Y (fill in the start/end dates for the Chinese new years). We appreciate your patience!
After saving your template, you will need to assign it all the Chinese source's listings. Navigate to your Productspage on AutoDS. Highlight all products that were sourced from Chinese warehouses. Next, use the filters to display them (by tags, supplier, region etc. ).
Next, click the "Bulk selection" box at the top left. To open the bulk editor menu, click on the pencil icon 'Bulk edit'.
Click on the Add item to Edit' button, scroll down to the Template' section, and then click on the? Save Changes? link.
Within a matter of minutes, all listings will have the new template and customers will be able read it.
Shopify Store Preparation
We can do a few things on our Shopify stores so that our customers are aware of the expected delays. These are the solutions.
1. The Announcement Bar should be updated
The announcement bar at the top of your website is one of the first things that visitors see upon entering it. This is the first section we will edit.
Navigate to Online Shop > Themes > Customize. The Header section must contain the announcement bar.
Once you are logged in, scroll down to ensure that the "Show announcement" checkbox is activated.
In the text, add "We Expect Temporary Shipping Delays during The Chinese New Year Holiday".
Next, click Save in the top-right corner. Your new announcement bar will now appear on your website.
2. Update the Product Pages
You can also update your product pages. You can leave a short note under each product description.
NOTE: All factories and postal offices are closed during the Chinese New Year celebrations. It will take longer for your order to be processed and shipped. You're in good hands!
It is important to only add it on products that are shipped from China.
The AutoDS platform makes this process simpler and faster. Click on the product to go to the edit page.
Scroll down to the description, and add your text.
Remember to set a timer so that you can delete the message after the holiday ends. We recommend tag your products so that you can find them easily later.
3. After purchase, set up email notifications
You can also notify customers by including an additional note to your email notifications. After they place an order, they will receive an email with your message.
Navigate to Settings > Notifications> Order confirmation from the Shopify store dashboard.
Do not worry about all the HTML codes or triggers. The following sentence should be your guide:
We are getting your order shipped, hello customer.first_name When your order is shipped, we will notify you.
Make a line break and then add the following to the line below it:
NOTE: All factories and postal offices are closed during the Chinese New Year celebrations. It will take longer for your order to be processed and shipped. You're in good hands!
This should do it! In the upper right corner, click Save. Your buyers will now receive delay notifications by email for every order.
4. Get your Shipping Policy Updated
So long as you don't alter your shipping policy page placement, the default place is through your Shopify Settings > Legal Pages.
You can also update your shipping and handling details according to the Chinese New Year.
Response to Customers Not Aware of The Chinese New Year
No matter how many warning signs we put forth, only a few customers will be aware . We need to be prepared with a response to every situation.
To reply to a buyer who is asking about delivery times, use the following template:
This is a universal template message (eBay/Shopify). Please fill in the appropriate information in the parentheses.
Dear (Client's name),

Sorry for the inconvenience. We are currently celebrating Chinese New Year. I also adjusted my shipping policies ahead of time. You can rest assured that I will do everything in my power to speed up the process.

It can take longer because most Chinese postal offices are closed. The holidays are from February 1-15th.

Let me know if I can help you in any way.

With the best

(Your name/store name)
These templates make it easier to manage holiday messages throughout the year.
Diversify with Multiple Suppliers
It is simple and lucrative to work with Chinese suppliers. We cannot afford to have all our eggs in the same basket .
One, working with one supplier (or multiple suppliers from the same area) leaves us vulnerable in times like these.
If there's a holiday coming up, for example, the supplier may shut down temporarily, putting our orders on hold. Some sources can also be affected by natural disasters.
Dropshipping is a business that relies on multiple suppliers. One source should come from China and the other from the U.S. to ensure a healthy balance.
So, if one source is causing problems, we can always look to the other and allow our business to continue to work for ourselves.
We recommend you to read Why you should Work with American Suppliers. You will also find a list with the top US suppliers you can work together.
Learn about them and experience the power of diversity.
Wrapping it Up
You've read this far and you now know exactly what to do to prepare yourself for the Chinese New Year
There are creative solutions for every problem, regardless of whether your dropshipping platform is Shopify or eBay . We won't let customers down if we focus on customer service and keeping them informed.
Buyers value communication and quality. This is what you need in order to grow your business and increase your customer base.