Reading Time:
5
minutes
Dropshippers can always sell clothing. There are many niches you can choose to focus on. You can focus on anything from vintage clothing to tee-shirts.
Even better, you don't need to spend any money on inventory. Dropshipping with AliExpress is simple and doesn't take long to set up your eCommerce store.
How to dropship AliExpress clothes and how to get your first store online quickly.
How AliExpress Dropshipping Works
AliExpress, as you probably know, is an online retailer. AliExpress sells millions of products at wholesale prices.
You can either buy the items in bulk, or buy them individually. Dropshipping products is possible without any restrictions.
AliExpress doesn't charge usage fees. They don't limit the number of items you can sell and they don't limit your profit margins.
AliExpress merchants are mostly based in China, but some suppliers ship from the United States.
Dropshippers are an advantage for most merchants.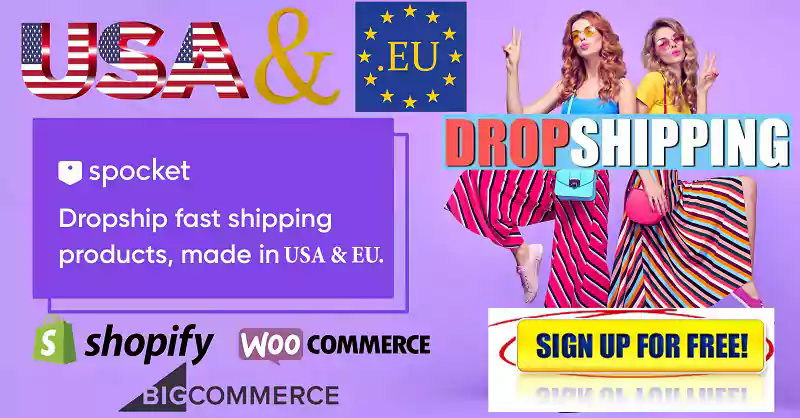 How to Choose Your Products
It is simple to get started. You browse the types of products that you want to sell. I typically start by entering a product, then filter them by rating (see below).
You can filter your results by rating to see which items are doing well. The supplier who has received the most orders is often reliable.
Once you've decided on the products you want to sell you can start to set up your store.
Once your store is up and running, you can start selling by completing your customers' orders by forwarding their shipping information to your supplier.
Let's say that you are selling clothing in the cat niche. Your store has received a customer who ordered a cute cat shirt.
The shirt is then placed on AliExpress. You will need to enter the shipping address of the customer when you place an order on AliExpress so that AliExpress can ship the item directly.
Your profit is the difference between the price you charged the customer and the item's cost on AliExpress.
After the order is shipped, you can email your tracking information to the customer.
Dropshipping software can automate all of these processes, which I will discuss below.
Dropshipping can be a great way for you to start your own online business. Dropshipping is a way to sell inventory before your customers order.
Also, you don't need to ship the product. Your online store can be run from any location in the world.
How to open your own clothing dropshipping store
It's easy to open your own dropshipping clothing store.
There are many software options available for opening a dropshipping shop. I recommend WordPress and WooCommerce (optional).
This is because you retain complete ownership of your store. If you use Shopify to create your store, it would be on their platform.
This means they can close your account for any reason at any time.
WordPress can also help you save money on your monthly software fees. WordPress and WooCommerce can be used for free. You own your store 100% and can give it away or make a profit from it.
AliDropship is a Dropshipping Platform for WordPress.
AliDropship is the software I recommend and use for opening a WordPress dropshipping shop.
Either you can purchase the AliDropship plugin to build your own store or order a dropshipping store.
AliDropship offers a year of hosting for the price of the plugin. They will install WordPress and the AliDropshp plug-in for you at no additional cost. You also get a free SSL.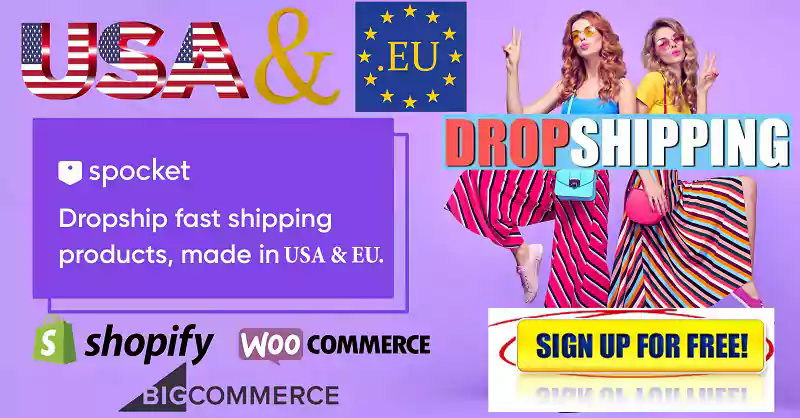 When you order the plugin, you will receive both the WooCommerce and default AliDropship versions.
This plugin allows you to create an AliExpress dropshipping company. It automates many important tasks, such as order processing or order tracking.
It can import unlimited products. The built-in image editor allows you to edit product images as needed before importing them.
It includes all the great features and free lifetime updates.
Dropshipping Clothes Versus Selling On eBay: The Advantages
It may seem odd to drop-ship clothes, when you can sell them on eBay. It was difficult to sell our used clothes on eBay.
We had a stockpile that we didn't sell for several months before we realized it. This meant that we were having to pay listing fees and were running out room for all the clothes.
If I had known about AliExpress dropshipping, I would have chosen this option.
It's easier to brand your store
Dropshipping clothing has the advantage of allowing you to focus on one niche and then brand your store accordingly.
You could, for example, sell cat hoodies, hats and socks. Start branding your business by giving your store a name that is related to the cat niche.
It is easy to brand your business by creating social media accounts on Facebook, Pinterest and Instagram.
Gain more control over your profit margins
You can increase your profit margins in dropshipping, unlike eBay where similar products are being sold by your competitors.
Everybody wants the lowest price on eBay. To compete, you will need to price your items lower.
You can price your products to suit your niche market by setting up a niche dropshipping shop.
Easier To Advertise To Your Target Audience
You can only rely on eBay's customer base when you use the eBay platform. Your listings will also be displayed by eBay.
The top sellers will usually be found on the first page. If your listings don't appear often, it is difficult to sell.
Dropshipping allows you to target specific niches with your advertising. Social media is a great way to promote your store.
These platforms also allow you to set up paid advertising. Popular platforms for advertising eCommerce stores include Pinterest, Instagram, and Facebook.
Dropshipping Clothes on eBay: The Challenges
Concurrence
The competition on eBay can be fierce, as we have already mentioned. There are many sellers selling the exact same item, so it doesn't really matter what you sell.
It is hard to be different. This makes it difficult to stand out from the crowd.
Lack of control
It is not your responsibility to control how often your listings appear. You can't lower your prices without having to pay eBay's fees.
Customer reviews can also affect your seller rating. Negative reviews can affect your seller rating. Remember that eBay has the right to close any user account at any time.
How about shipping time from AliExpress?
Although this is a very common question, it has become less frequent. AliExpress ships most items via ePacket. Clothing is a good example.
ePacket shipping from China is a faster method of shipping. This reduces shipping time by anywhere from 12 to 20 days (although it can be faster).
Shipping time is not something that customers care about as long as it is clearly stated on the shipping page, in your product pages and in any order confirmation emails.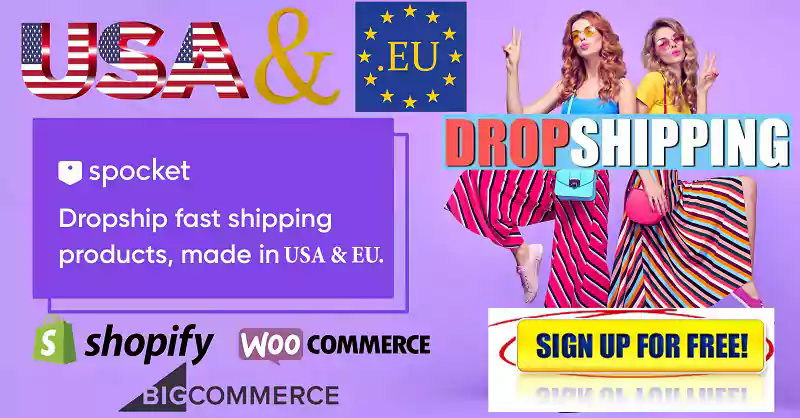 Dropshipping shops are usually focused on one niche so customers don't need the product that is most needed.
AliDropship has a great article about shipping times on their blog.
In conclusion
Dropshipping clothing can be a great way to start your own online business.
You have many options when it comes to clothing. You can sell vintage clothing or t-shirts to cheeseburger lovers.
AliExpress has clothes for almost any occasion.
It is simple to start your own dropshipping clothing store. Either you want your store built by a professional or you can make it yourself using the AliDropship plugin.
I recommend bundling AliDropship's website hosting to get WordPress and the plugin installed free of charge.