Reading Time:
6
minutes
You have now created a dropshipping shop! Congratulations. Congratulations!
Except…you're getting no sales. Your site may be getting traffic. Although you have page likes and responsive emails, people aren't buying from your site.
What's the deal?
There are many reasons your customers might abandon your store without making a purchase. I want to share some tips with you to avoid these problems.
The problem is that you might have too many products
Oberlo allows you to import dropshipped products straight into your Shopify store. It's easy to visit a dropshipper such as Ali Express to select any product you like. You'll soon have thousands of products in the store. They are organized by rough sub-group.
There are simply too many options for customers to choose from. Shoppers must quickly find the product they are looking for. If you have every possible version of a product on your shelves, it will scare potential customers away.
If the user is unable to find what they are looking for in a matter of seconds, they will leave your site and go to another place that offers it.
The Pitfall: You may not have a clear market
Who is your customer? It's instinctual to reach as many people as possible (e.g. Men and women aged 18 to 65 who prefer online shopping. However, this method is only applicable for large retailers and department stores that have enough space to display and organize their products.
Online small business are not about the size of the market. It's the quality of your market knowledge and the precision with which you target your customers that will make you stand out.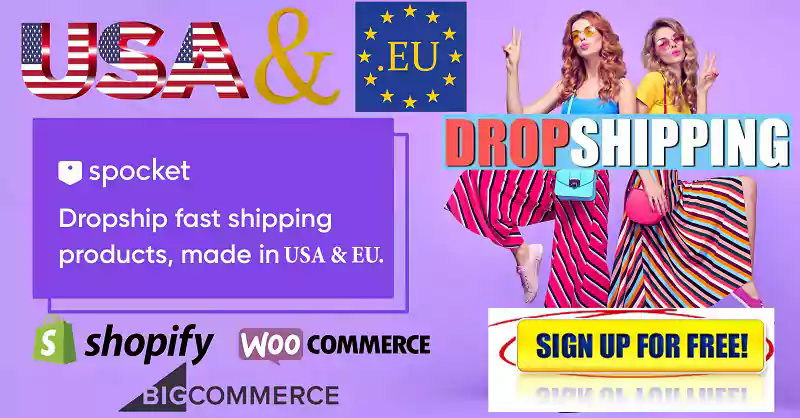 People won't want to search for something they are looking for online if they have to navigate through sites that don't offer what they need. They will find the information they are looking for on your site quickly, and they'll also be able to see other products that may interest them.
The Pitfall: You may not have a solid SEO strategy
Although it can be difficult to rank your website on Google, the effort is well worth it. While you may be able to engage in paid advertisements for short-term success, long-term success with your store will depend on your ability to make your store search engine friendly.
Pitfall: Your Images are too generic
Dropshipping is easy to set up. The shippers provide the products, descriptions and images. Unfortunately, the shippers also supply the images to your competition.
I searched for popular dropshipped items in the example. You will notice that all except one of them use the same style image — probably because they come from the same dropshipper.
You'll be able to see that one did more with their work. They took the photograph themselves and put a person inside the object to give it scale. This listing is what most shoppers find the most appealing.
The Pitfall: You don't know your competition.
Understanding your customers and the other where they go to obtain the goods or services you offer is key to finding them.
You can do a quick Google Search for what you are looking for. What are your competitors? What price points do they reach? Are you able to compete with those who are looking for volume sales and the lowest price?
The Pitfall: You don't have to make a personal investment in this product
It's easy to select items that you believe will sell online and then publish them in your store. It's easy to lose focus on your product or store if you do this.
It is important to know your market and specialize in a product niche. You can also create the best user experience with good SEO practices and non-generic imagery. Also, you must show value and care about your services. It is difficult to stand out in a dropshipping industry.
Dropshipping is on a rise and won't be slowing down anytime soon. It's no surprise that there are so many businesses who have adopted these business models. Standing out is the only way to establish your position and increase sales in dropshipping.
There may be many reasons your sales aren't increasing. Your audience might not be visiting your website, or they may not be shopping on your platform. There are many reasons customers might not click the "Buy Now" button on your website. These are some tips to help you stand out in dropshipping
Specialized Product Niche
One thing unites all successful dropshipping ecommerce retailers: they have a narrowed product niche. Dropshipping platforms tend to be more successful if they have a more narrow product niche.
Let's say you want to sell candy. To satisfy all sweet tooth types, you want candy that can be sold across the country. There are many options for candy, even small ones, that can be sold and bought. If you choose to sell candy in a specific category, such as sour candy or chocolate, you can pool your resources and concentrate on a niche product.
Businesses often believe that narrowing their customer base will lead to fewer sales. This is a common misconception. The opposite is true. Specificity allows for better communication with customers. It also increases the likelihood that visitors to your site will convert into customers. A narrow niche product helps you stand out and compete with the rest of your competitors.
Dropshipping is a new venture and you may not be aware of the preferences of your customers. As you gain experience, you'll be able identify which products are most popular with your customers and what makes the most profit for your business. Next, position your business so that you can only focus on these customer segments and add value. It will amaze you to see the rise in conversion rates even for premium prices.
This is the key: if everyone is your customer, no one else is. It's easier to differentiate yourself and stand out from the rest by specialization. You can also prioritize customers and their needs, making them feel valued.
Marketing and SEO
Drop shipping success is dependent on your ability to attract customers to your website. How visible a website is, how many potential customers it receives, and how distinct your business stands out in the crowd will depend on the amount of traffic they get. This is achieved through SEO and marketing.
Marketing and SEO let you know your customers are out there, and make it easier for them to find your store. You can do this by diversifying your outreach through different platforms, such as email marketing, paid advertising, guest blogging and sponsorships.
This is particularly important when you are new to the market and your website is just a few months or a year old. If you don't get the traffic you deserve, it can help you stand out.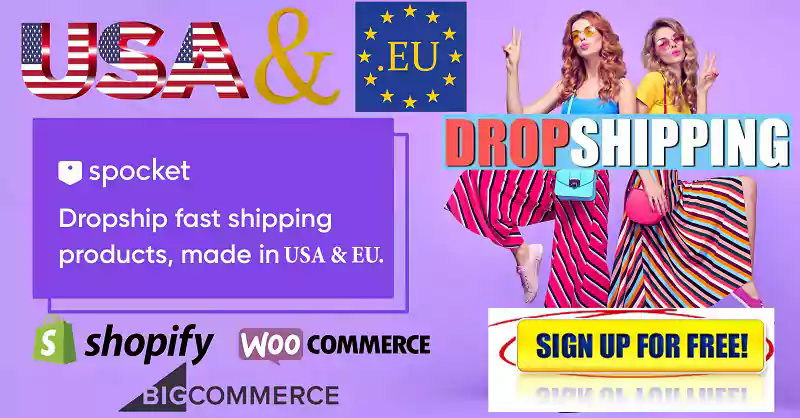 SEO is now a standard for all websites, including e-commerce, to generate relevant traffic. You will most likely not rank well on search engine result pages, and users will be less likely to find the links to your website.
Many guides and resources for DIY SEO are available online. Moz's 'Beginner's Guide To SEO' is especially useful. SEOBook, a great resource that provides detailed blogs and hosts a private group for SEO professionals.
These tools will allow you to optimize your website using linking, cross-linking and off-page SEO. You can also use guest blogging and other proven methods to increase organic traffic. Optimizing the website design is just as important as optimizing the content. This will improve the user experience.
Marketing strategies, when combined with SEO, are essential for driving sales and clicks to your site. Many blogs offer useful tips for online marketing, such as HubSpot, QuickSprout and Copyblogger.
The product images displayed on dropshipping websites are another aspect of SEO and marketing that directly affects their success. Images are more important than any other website when it comes to ecommerce outlets. Before they make a purchase online, the visitors will carefully review all visuals. Posting generic images of products is not going to increase sales or help customers.
Dropshipping is where the products, along with their description, image, and details, are provided to distributors (that is you). This is problematic because the same image can be circulated to your competition as well. It can be difficult for customers to distinguish between dropshipping vendors, and to decide which one to purchase.
Drop shippers who put in more effort by taking photos, adding objects to the product, or customizing products to stand out from the rest of the generic images will perform better than their competition.
Provide exceptional service
Retail business, whether it is conducted in a physical shop or via a virtual dropshipping website, boils down ultimately to the customer service. Although the Internet is transparent, the growth of social media and virtual shops and the trend to post reviews have raised the bar for customer service and customer care. Neglecting your customers will result in bad word-of-mouth spreading quickly.
Marketing is best when customers are happy and satisfied. It is easier to sell to satisfied customers than to convince a prospect to purchase your product. To stand out, provide exceptional customer service and prioritize customer service.
Use social media and post-sale emails to connect. Listen to feedback and address any shortcomings, offer assistance, and so on.
The Final Word
Dropshipping is not an overnight success. It takes patience, time, effort, as well as patience to succeed in dropshipping. Dropshipping offers business owners a lot of potential, especially with a global market that is in the billions. To see real conversion rates, it is crucial to follow the key steps and be different from the rest. Be sure to understand your business and prioritize customers.
You must identify the product your target audience needs most in order to create a lasting impression. You need to find something that will make their lives easier. The Trend includes an AI-Based Nexus Research Machine, which identifies the most popular products and trends before they hit market. Dropshipping has become very saturated. Your success will depend on what product you sell.