Reading Time:
9
minutes
Shopify Fulfillment Network (or 3PL) is Shopify's third-party logistics company. Merchants can still partner with third-party companies, but they don't need to manage multiple billing accounts or dashboards. Shopify's account is managed in the same invoice and dashboard that Shopify Fulfillment. If you have any questions about Shopify Fulfillment Network, we've done a detailed review. We recommend that you read the guide. This guide will cover everything you need to do to get Shopify Fulfillment up and running.
How to set up Shopify Fulfillment
Shopify Fulfillment setup is more complex than the normal situation of going to the App Store and clicking the Install button. This operation is run by Shopify and functions independently of the ecommerce platform. To find out if you are eligible for the Shopify Fulfillment Program, you will need to apply online. They will then send you to a customer representative to discuss your business needs.
The interaction will include a series of questions and answers from the Shopify rep. You'll also explain to them the elements that you require to use the fulfillment service. They want to know how much space you will need in their warehouses. They will also need to consider transportation options and picking and packing rates, as well as special projects, such monthly subscription boxes.
This information is used to calculate your fulfillment rate. They'll then assist you in integrating with your existing online store.
You must have a Shopify site in order to use the Shopify Fulfillment Network. While you don't need one immediately if your business is just starting, they will eventually require you to create a Shopify website. You wouldn't be able to accept orders that are sent to fulfillment networks without one.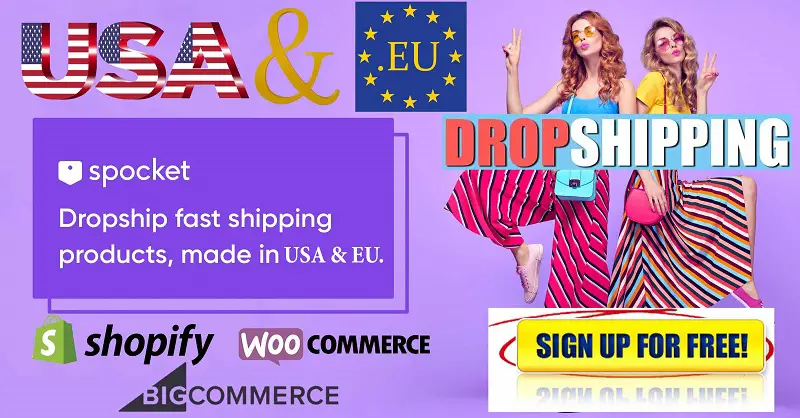 We recommend that you begin by creating a Shopify store using our detailed tutorial. Shopify gives you a free two-week trial, if you don't want to pay for a plan.
Start the Shopify Fulfillment Application
Once you have figured out your fulfillment requirements and potential costs, it is time to apply to Shopify Fulfillment Network.
The application process takes only a few minutes. It basically asks you whether you intend to use any external tools that could affect Shopify's ability to support you with its fulfillment capabilities. They also want to know if you have special requirements, such as custom packaging and kitting. All of these factors will impact the price of fulfillment and the possibility that you can use Shopify Fulfillment Network.
To get started, visit the Shopify Fulfillment Website.
You are welcome to browse the site to learn more about its features. Watch the main video and take a look at the photos of custom packaging and the robots that they use in Shopify.
To set up Shopify Fulfillment, click the Apply Online button.
Create a Shopify account or choose one from your list
Shopify accounts are required to use the Shopify Fulfillment service. This does not mean that you can just create an account and let it sit there. Shopify allows you to create a website, add products and manage your entire online store from one platform. It is impossible to access the Shopify Fulfillment network with platforms such as WooCommerce, Bigcommerce or Volusion.
If you don't have a Shopify account yet, create one. Refer to our guide to how to create a Shopify store within 15 minutes or less. This tutorial will show you how to create a free trial account, then move on to other options such as setting up products and choosing pricing plans.
Do you want to look into Shopify Fulfillment Network, but must migrate from another platform? We recommend that you complete the migration before applying to the network. Here are some guides to help you move a website from another platform. 
It's possible that you have an existing Shopify account or you may not yet have the website designed. This allows you to select one of your Shopify accounts and apply for the Shopify Fulfillment Network. This is all you need to apply for Shopify account: It doesn't matter whether you have a Partners account or a free trial or a paid plan.
You can now migrate your site, create Shopify accounts, or log into an existing account.
In this instance, I have a Shopify website already set up. To start my application, I can click on the account.
Choose the Shopify Store you want to use
Your Shopify account includes your contact information and payment information. However, you can have multiple Shopify websites from the same account. You must select one website from your list to apply for the Shopify Fulfillment Network. Shopify will know which site is going to partner with fulfillment company by this method.
You can finish the site creation process if you don't already have sites associated to your account. This will give you something to use when you go through the application.
Click on the website you wish to link to Shopify Fulfillment Network. The next page will open.
Start Your Shopify Fulfillment Network Application
This page will take you to your Shopify dashboard. The main menu will display items such as Orders, Products and Customers. You should also have the Shopify Fulfillment network module on your right-hand side. This is where you will start your Shopify Fulfillment network application. Continue to be filled in with details, including a link to Shopify Fulfillment Network's main webpage and a sales video explaining how the process works.
Scroll down to begin.
This is not like any other Shopify App. It is not possible to add the Shopify Fulfillment network under your sales channels, or in the app area, and then start fulfilling orders. Only by applying, you can be accepted into the program.
Describe your business requirements for orders and inventory
The Shopify Fulfillment Network app's initial section asks questions about inventory and orders. They will ask you if Shopify will fulfill all your orders or if you intend to do some fulfillment yourself (or with another 3PL). Shopify does not want you to use any other apps that could disrupt its fulfillment process.
Let's look at the first question.
It asks "Will your company continue to fulfill certain orders or products?"
These questions should be answered honestly. You'll either end up with a conflict or interest and get fired for not following the rules, or your fulfillment process will be less efficient.
This question can be answered with a Yes/No answer. You may still wish to send out some products that you keep in your warehouse or office. This is possible with Shopify Fulfillment Network, but only if they are your main 3PL company. It is not a good idea to use the Shopify Fulfillment Network in conjunction with Redstag and ShipBob. This could lead to problems when you move your inventory around.
Shopify's self-fulfillment option is fine, however.
Next, you will be asked if you use any other apps to manage your inventory.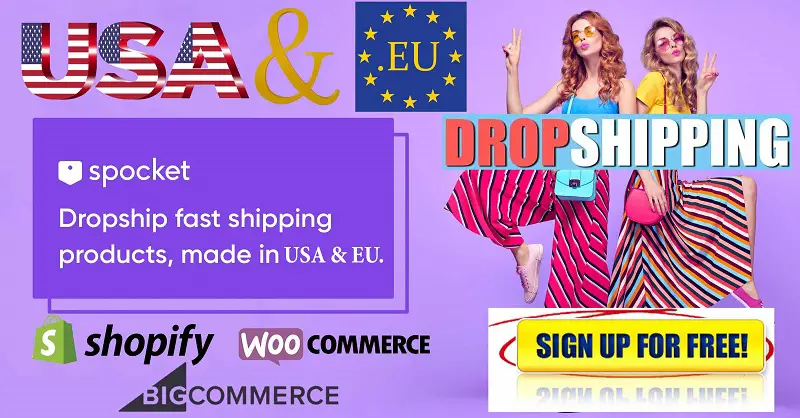 Answer again: Yes or No.
Shopify doesn't care if other apps are used for fulfillment. As long as they don't overlap or use multiple fulfillment companies for the exact same product, Shopify won't mind. You can send shirts using Printful, but you can still use the Shopify Fulfillment Network to fulfill all your product requirements. Problem number one is when merchants try to sell a product, then decide which fulfillment company to use. This could reduce costs but can be too confusing for both the merchant and fulfillment companies.
Shopify doesn't have the ability to keep track of inventory and fulfill orders if you attach two fulfillment apps for the same product. If you don't plan to have such a setup, Shopify Fulfillment should be avoided. There's no harm using multiple fulfillment apps, even if they store and ship completely different products.
Next, you'll find a question asking:
"Does Shopify need to fulfill orders that have additional routing guidelines, palletization or EDI?
What does all this mean?
Shopify partners with fulfillment companies to provide special routing guidelines. Shopify has its own fulfillment guidelines so if you don't follow them, it can make it very costly for you and almost impossible for the company fulfill your orders. EDI (electronic Data Interchange) is a method of standardized business document exchange that's sometimes used by B2B ecommerce shops for fulfillment. EDI is a niche area of the fulfillment industry, so Shopify does not participate in this type fulfillment. This is true for palletization and any other unique routing situations.
Shopify Fulfillment Network adheres to the traditional direct-to-consumer routing system, making it simpler for the merchant and your customers.
We encourage you to be honest with us, but remember that a yes answer will result in your application being denied.
It's OK, however, as you can just look for other 3PL companies. The Shopify Fulfillment Network may not be for everyone. Shopify accounts can be affected by the inability to create a specific routing guideline. This could lead to costly delays and other problems.
Below the question about "special routing guidelines", there are two links. These links will take you to support pages that can help you manage your inventory and products. We recommend these articles if you have questions about how to change your routing guidelines or configure your product fulfillment so it aligns with Shopify's guidelines.
Answer questions about product eligibility (and learn more about Shopify's program that allows you to ship through it).
The Product Eligibility section in the application provides details about what you can store in Shopify facilities, and how to send it to customers. Some eligibility questions simply ask you to determine how much you might have to spend on the Shopify Fulfillment network. It is a fact that sending larger products often costs more. They also want to show you the products that Shopify doesn't allow for fulfillment. These are often illegal items or products with shaky regulations, such as smoking paraphernalia and works of art.
The first question is "Is any product you intend to fulfill longer than 18 inches in width, length, or height?"
Shopify does not currently support large items. They have decided to keep items less than 18 inches in all directions, even though it might happen in the future. This will ensure faster shipping.
Mark Yes or No, and realize that a yes response will most likely result in you being declined by the Shopify Fulfillment Network.
This question asks: "Is there any product you intend to fulfill on the restricted/prohibited item list?"
It's not a government-managed list. This list is your payment processor.
Shopify created the restricted and prohibited item list to protect themselves from legal problems by not sending out problematic products. This is also for your business' protection, as you could be fined or shut down.
This question can be answered Yes or No. If you answer Yes, Shopify Fulfillment Network will declinate your account.
Before you click on the No button, be sure to read the entire list of restricted and prohibited items. Shopify won't allow you to sell the item you are planning on selling. You can also sell restricted items but only with certain restrictions. You may not be allowed to ship certain products to a particular state or you might have to keep one type of product inside a specific container.
To view the complete list of prohibited and restricted items, please click on the Types Of Products link.
These items are not the only ones that appear in the screenshot. This is just an example of what you cannot send to the Shopify Fulfillment Network. We encourage you to view the entire collection.
You may be able to sell certain items, but you might not be able to sell others.
Pastes and sealants
Toys and adult items
Canisters for pressurized use
Beauty and hair products
Medical devices
Foods that can be stored for a long time
Vaping and smoking
Supplements and medications that are not prescribed
Artworks
The following are examples of prohibited products (or products that you cannot sell through Shopify Fulfillment Network).
Anything that weighs more than 35 pounds
Anything that is longer than 18 inches in one direction
Items that are related to illegal activity
Products that require a license to be distributed
Agricultural products
Perishable goods
Hand sanitizer, poison, and raw chemicals are all dangerous.
Prescription drugs
Engines
Hoverboards
Loose precious stones
Materials magnetized
Tobacco products
Munition
Firearms
Lead-acid batteries
Equipment for law enforcement or military use
The next question is "Do you require advanced inventory tracking such as first in, first out, or lot tracking?"
Answering Yes to any of the questions will result in your application being denied. Why's that? Shopify cannot fulfill inventory tracking requirements that are beyond its software scope.
Shopify Fulfillment Network already offers an excellent inventory tracking system. This should be sufficient for most companies. We recommend that you either switch to Shopify or find another 3PL company willing to work with the advanced inventory tracking software. If you have to do a first-in, first-out operation, the same applies. This means that your products will have an expiration date. Shopify won't mess with this when it comes time to fulfill.
Answer questions about your desired fulfillment services
Shopify offers several project categories that allow you to have your branding included, create bundles for your customers and much more. These Fulfillment Services questions can help you determine the costs to expect. Shopify handles all the extra work, so a kitting or assembly job should be more expensive.
This section's first question asks: "Do you plan on providing your own branded packaging for orders?"
All standard packaging items such as unbranded boxes and tape are included in the Shopify Fulfillment Net pricing. If you are happy with this, please choose No.
Many business owners are well aware of the power and importance branding has for their businesses. It's a good idea to make your own packaging. Although it creates some obstacles, Shopify can handle them. You will need to purchase your own packaging and send it to Shopify. Shopify will then charge you additional fees to allow them to use this packaging.
Select the Yes radio button to use your packaging.
This question asks: "Do you require assembly or kitting on demand when orders are fulfilled?"
Shopify offers special services to help you put together your orders as they arrive. They are very good at kitting.
Kitting and assembly are subject to an additional monthly fee. This allows them to give you an accurate quote and gauge the cost.
Depending on the product you are selling, choose Yes or No.
The last question of the application is "Do you require any kind of returns processing?"
Shopify Fulfillment Network provides a service that allows you to return returns and place them on shelves. You also have the option to either donate or destroy the returned items. The Shopify warehouse workers will inspect the items to determine if they are needed back in your inventory.
The question asks for additional fees to process returns. Although you are welcome to collect the returns yourself, it can get expensive and you will need your own space. For an additional fee, we recommend Shopify Fulfillment Network returns services.
Send your application and wait to hear back!
At the bottom of your application, you'll find an Apply Now button.
To ensure that you have correctly answered all questions, make sure to read the entire application.
Click on the Apply Now button.
The final message will tell you how Shopify will review and respond to your application within 24 hours. That's it! Shopify Fulfillment is now up and running. You now have to manage everything!
How to manage the process after you have set up Shopify Fulfillment
Once you have been accepted, Shopify Fulfillment will appear in your dashboard. You can now choose products to ship to Shopify warehouses.
Shopify has an automated smart distribution tool that will decide where your products should be placed. Shopify has seven distribution centres in the US and one Canada. This makes it easy to ensure that your products are placed near the customers who purchase them.
Shopify Fulfillment Network monitors your inventory as sales are made. Notifications will be sent to you when your inventory needs are met based on seasonal trends and other factors.
You have two options when an order arrives. You can manually confirm it or have it sent to fulfillment automatically. The Shopify fulfillment center staff will then pick up and pack the products according to your specifications.
They will use your custom packaging and inserts, if you have.

The Shopify Fulfillment Network wraps the package in a carrier slip/box and then sends it via your chosen carrier. Shopify is a partner with UPS, USPS and DHL. The tracking message is sent to the customer and the item is delivered to their home within a few days.