Reading Time:
11
minutes
Today's internet business owner recognizes the value of compelling customer communication.
That said, if you spent all of your time doing that, you wouldn't be able to run and build your business, would you?
Form builders can in handy in this situation.
Regardless of the type of firm you run or where it is located, your website will almost certainly require forms. A form-building platform will make the process easier for you, whether you need to collect money securely, put up contact forms, launch registration forms, or implement other features.
What's the result? Hopefully, you'll save a lot of time, energy, and money while collecting data to improve your lead generating and sales techniques.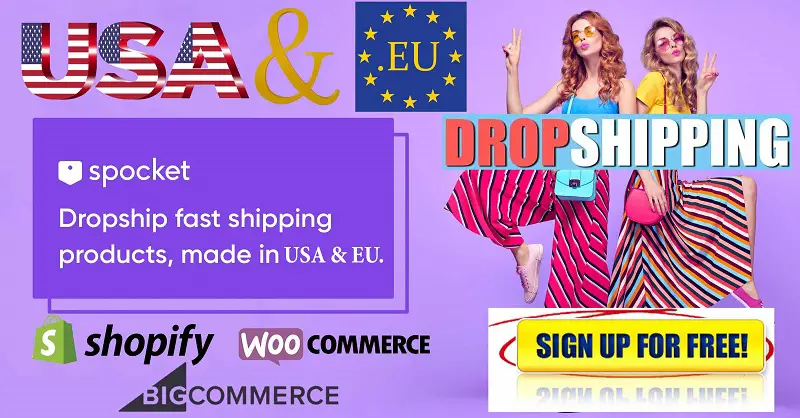 Today, we'll look at JotForm, an online form builder.
We'll look at its features, templates, integrations, customer support, cost, and pros and disadvantages in more detail. By the end of this review, you should have a better sense of whether or not this platform is right for your company.
Let's get started! There's a lot of information to go over, so let's get started!
What exactly is JotForm.com?
Aytekin Tank, who was sick and weary of creating internet forms, founded JotForm in 2006. The company has grown steadily, from 1 million users in 2013 to more than 10 million at writing.
JotForm is a web-based form builder utilized by small businesses, entrepreneurs, educators, and nonprofit groups. Ford, Adobe, RedBull, and Pottery Barn are among the company's notable clients.
With its easy-to-use drag-and-drop editor, JotForm makes creating web forms a breeze. It comes with over 10,000 ready-made templates, over 100 integrations, and over 400 widgets and is available in 18 languages.
The best part is that you can sign up for it for free using Google, Facebook, or a non-Gmail email address. So you can use a lot of services for free, but if you want to upgrade, there are paid options available.
Let's take a closer look at JotForm's features now that you have a better understanding of what it does:
Key Features of JotForm
The JotForm website (www.jotform.com) is thankfully quite user-friendly, allowing anyone interested in using this online application to learn precisely what they'll get for their money quickly.
JotForm has 13 features in addition to its apps and integrations, which we'll go over in greater depth later.
Widgets
Online Payments
E-Commerce
JotForm Approvals HIPAA Forms
JotForm Preview
JotForm Tables
Smart PDF Forms
JotForm PDF editor
Report Builder
JotForm Inbox 2.0 (a new addition)
Assign Forms
Mobile Forms
Online Payments
Secure Forms
JotForm Pricing
While the JotForm website boasts about how easy it is to sign up and how many templates and forms are accessible for free, how much of it is truly free? Let's have a look at some examples:
JotForm accounts are divided into five categories:
Free
Bronze
Silver (dubbed the 'best value')
Gold
Enterprise Level
The Free Account
This includes the following for no cost:
All of JotForm's features are available to you.
There is a 5-form limit.
100 submissions per month
Storage space of 100 MB
1,000 monthly views on the form
There are 500 forms in all that have been submitted.
Perform, there are no limits to the number of report fields.
Ten payments sent
On this plan, all of your forms and content are JotForm-branded, and HIPAA compliance is not available.
The Bronze Plan
If you pay annually, this will cost you $24 per month; if you pay monthly, it will cost you $29 per month. The Bronze Plan includes everything in the free plan plus the following:
There is a 25-form restriction.
1,000 entries per month
Storage capacity of 10 GB
Monthly form views of 10,000
Storage space for submissions is limitless.
Payment submissions totalling 100
Your forms and content are unbranded on this plan, but HIPAA compliance isn't accessible.
The Silver Plan
This package, billed as the best value, costs $29 per month if paid annually or $39 per month if paid monthly. You get everything listed above, plus:
There is a 100-form restriction.
10,000 entries per month
Storage capacity of 100 GB
Monthly form views and submission storage are unlimited.
A thousand payment submissions
HIPAA compliance is included, and the information is unbranded once again.
The Gold Plan
This strategy is designed for larger companies or companies that plan to expand. If you pay annually, it costs $79 per month; if you pay monthly, it costs $99 per month. You'll get everything from the initial plans, plus:
Unlimited forms
Monthly submissions of 100,000
1 TB of storage
Subscriptions with no limits on payments.
There's also no JotForm branding here, and HIPAA compliance is included once more.
Finally, before we go into the Enterprise Level plan, it's worth noting that the methods above are discounted by 50% if you're an educational institute or nonprofit, which we think is a terrific value! You can also cancel any plan you choose, and there is a 30-day money-back guarantee.
The Enterprise Level Plan
Finally, there is a strategy for larger businesses. If you pay annually, prices start at $79 per user per month.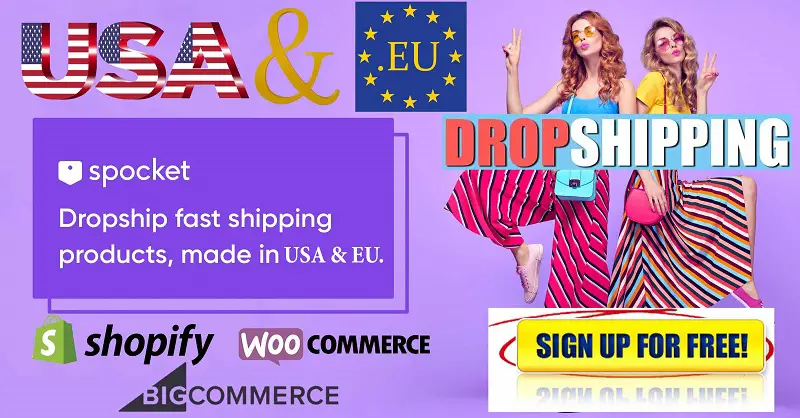 However, as the number of users increases, the price decreases, so:
5–49 users: $79 per month per user
Users between 50 and 199: $69 a month per user
Users with 200 or more: $59 / month per user
As you can see, this deal is geared for larger businesses who want unrestricted access to all of JotForm's features, as well as a few add-ons. A few examples are multiple users, single sign-on, a dedicated server, and white labelling.
JotForm's Pros and Cons
When deciding whether or not to buy anything for your business, nothing beats a short pro-cons list. That said, we've developed a list of areas where JotForm excels and areas where it may be improved:
The Pros 
You can register for free.
You can submit up to 100 forms for free each month.
JotForm's software is designed with ease of use in mind.
Most business sizes and budgets can be accommodated via staggered pricing arrangements.
There are many appealing and simple-to-use themes available.
There are numerous sophisticated connectors available, including well-known payment gateways.
Collaborating with coworkers is simple.
The drag-and-drop editor in JotForm is highly user-friendly, making customization a breeze — no coding or CSS knowledge is required.
The dashboard on JotForm is simple to use.
JotForm can be used offline.
The Cons 
On the Free plan, you can only create five forms.
JotForm's branding is plastered throughout your forms and content with the Free plan.
Some reviews say the patterns and fashions are a little old-fashioned.
Some reviews have expressed dissatisfaction with the level of customer service. Its 24/7 online customer service had an average response time of six hours at the time of writing.
Getting Started
To get started, simply sign up and head to your "my forms" page, where you can control everything.
As we've already mentioned, creating forms with this platform is simple, thanks to JotForm's drag-and-drop interface and pre-designed fields.
When building forms, you have the option of having one question per slide or having all of your questions on one page.
After that, you simply select a template (more about these later). After that, the drag-and-drop design editor will open automatically. This can customize the form's content to meet your specific requirements. This user-friendly application covers all of the fundamentals of form creation, such as multiple-choice responses, short answers, and so on.
JotForm Widgets
To give your forms more depth and interest, you can choose from hundreds of online form widgets. Famous examples are videos, maps, file submissions, and social media embeds.
Audio, drawings, video, analytics, photo, social, and computation are just a few of the areas that JotForm's widgets fall into. These can be found in a column on the JotForm website's left side.
Here are a few of our favourite widgets to give you an idea of what's available:
Social Media: JotForm's social widgets enable website users to communicate with you via their social media accounts on your online forms.
You can, for example:
Make your forms Facebook-friendly by including a "like" button.
Add buttons to your forms documents that allow people to follow you on social media.
Use your forms to share Instagram moments.
Add buttons to your forms to enable people to share them on social media.
…and a lot more.
E-Signature: This is a helpful widget if you need to collect legally binding signatures.
Consider the following scenario:
Virtually requesting someone to sign a contract of employment
Having tenants sign lease agreements is a good idea.
Employee onboarding
Getting signed waivers for the events, you're hosting
Given that e-signatures are now legally enforceable in over 40 countries (including the United States), this is a valuable tool to have in your form-building armoury.
Terms and Conditions: The terms and conditions widget allow website users to accept your legally binding terms and conditions if you're getting into a binding agreement with a person or organization.
You can include a link to your terms and conditions so that users can read them and agree to them by checking a box. This is a proven approach to be upfront about how you'll conduct business together and, as a result, safeguard your company.
You could also use this widget if you're conducting a competition on your website and require entrants to adhere to any terms you've set.
Online Payments
Considering that, by 2021, 2.14 billion individuals worldwide are expected to buy products and services online, up from 1.66 billion in 2016. With that in mind, it's easy to see why businesses need to accept online payments safely.
Fortunately, JotForm is PCI compliant, and the free plan alone supports over 30 payment gateways!
JotForm has a plethora of online payment options. We won't go over all of them, but here are a few suggestions:
Secure online payments: You may sell products, accept donations, and set up regular subscriptions securely online. Simply build a secure payment form and connect it to one of JotForm's payment gateways (we cover these lower down). After that, you're ready to go!
Receiving online credit and debit card purchases or donations through your forms is free of charge with JotForm. You just need to account for any fees levied by your selected payment processor.
PCI DSS Level 1 compliance is a feature of JotForm. With data security protection via 256 bit SSL, PSD2, and CCPA, this feature gives your payment forms an extra degree of security. As a result, when customers make online payments on your website, you can provide them with much-needed peace of mind. Furthermore, everything is GDPR compliant, and you can encrypt your payment forms for added fraud protection.
Manage your inventory online: Here's a stock management application that makes creating a professional-looking online list easier. You can enter inventory amounts and track how much stock you still have. You can also send customers low-stock and out-of-stock emails automatically and set option-based stock amounts for them.
Invoice generator: Instantly create invoices that allow clients to purchase things now and pay later. JotFom's PayPal Invoicing integration powers this feature. You may send invoices to consumers automatically, and they can pay for items and services using PayPal. You can also use JotForm's Purchase Order app to deliver customizable PDF invoices.
Create subscriptions: This is appropriate for subscription-based enterprises, such as those that provide digital subscription-based software, courses, membership areas, subscription boxes, and so on. You can accept one-time and recurring payments with JotForm's PayPal, Stripe, and Square connectors.
Data Management, Automation, and Productivity
If you own a company that must approve several sorts of workflow, such as:
HR job openings
Tickets for customer service and IT
Forms for job applications
…then, this option is for you.
This functionality does not require any coding knowledge. Using its drag-and-drop interface, you may create the approval flow you need without any prior experience. After that, you have the option of starting from scratch, using a template, or using a customized one-step approval flow — the choice is yours!
Simply construct a form as you usually would—for example, an employee leaver form, an annual leave request, or a job application—to get started with this tool.
Then go to the top of the screen and select settings,' then 'approval flows,' on the left-hand sidebar. Then select 'establish an approval flow' from the drop-down menu and follow the on-screen instructions. Then, once you're finished, and the form is submitted, the approval procedure will begin.
You can add 'form approvers' through the email address and create alternative approval outcomes, such as Approve or Deny. Then, when the essential persons must approve something, they will receive an email. Of course, you can modify this email to meet your specific requirements.
All of your approvals may be tracked and managed using the JotForm Mobile Forms App, JotForm Inbox 2.0, or JotForm Tables. Before we get into the latter, it's worth noting that JotForm recently released version 2.0 of its inbox. This enables you to organize, search, and manage all of your form submissions from a single, simple-to-use inbox. You may also share your inbox with team members to collaborate. Colleagues can also access, amend, and respond to form submissions in this way.
JotForm Tables, JotForm describes this feature as a "hybrid spreadsheet" with more features than a standard spreadsheet. It's beneficial to anyone looking to boost their company's productivity.
In a nutshell, this allows you to:
Data can be collected and managed from a single location.
Share it with your coworkers.
Use easy-to-read column headings or categories to organize your data.
The days of hopping between displays and spreadsheets are long gone!
To begin, go to My Tables and either create a fresh table, select a template, or import a CSV or Excel file. Then, with the help of JotForm tables, you can:
Process and gather replies to online forms, then use the data to create your tables.
To work with your existing data, import it using CSV or Excel files.
As you go, manually enter data.
According to the JotForm website, this feature is trendy among its users. Some people think it's very straightforward and straightforward to use, that it helps them organize and edit their data and saves them a lot of time.
JotForm Templates
There are a plethora of templates available, as we've already mentioned. There are nearly 10,000 of them!
The following categories have been established:
Form Templates
Card Form Templates
Approval Templates
Table Templates
PDF Templates
Let's take a look at each one individually:
Form Templates
JotForm is the most comprehensive collection of free web forms. Order forms, booking forms, membership forms, payment forms, and other forms are all available as templates. You can search by category or industry, making it quite simple to get the required templates. Education, marketing, business, eCommerce, healthcare, and information technology are mentioned. It's also worth noting that each of these templates is available in either landscape or portrait orientation.
Card Form Templates
These templates were created with smaller devices in mind, such as mobile phones. They're organized in the same way as traditional form templates are. They're divided into the same categories as the ones listed above, and there are over 10,000 of them to pick from.
Approval Templates
While we've already discussed the approval feature, it's worth mentioning that there are 110+ templates to help you streamline your approval process. Again, templates are divided into areas, such as administration, IT, finance, human resources, healthcare, marketing, sales, project management, and so on.
Unfortunately, there does not appear to be a format option available here (i.e., landscape, portrait, or card).
Table Templates
The tables in JotForm have already been discussed. However, it's worth noting that there are 290+ table templates to choose from. Budget sheets, attendance sheets, event planning, human resources, marketing, inventory, and many other categories are included.
PDF Templates
There are more than 900 different PDF templates to pick from. You can narrow down your results by industry or category. Invoices, tickets, agreements, contracts, receipts, and many more types of documents fall into this category.
Real estate, human resources, photography, tourism, healthcare, and business are some industries.
JotForm Integrations
JotForm has over a hundred integrations. You can use the search box at the top of JotForm's Integrations page to look through them, or you can narrow your search by category, industry, or platform.
Blogging, analytics and reporting, automation, CRM, data management, communication, social networking, payment processing, and other categories are among them.
Advertising, ecommerce, business, marketing, and nonprofit are some industries.
While almost all of the integrations are online apps, a few are designed specifically for desktop and browser use.
JotForm also has a mobile app with three different connectors. These features are intended to make it easier to use JotForms when on the go.
Zoom, Slack, Zapier, OneDrive, Google Sheets, Klaviyo, Campaign Monitor, WordPress, Salesforce, Google Drive, Dropbox, and MailChimp are all well-known connectors that we haven't included yet.
JotForm's Customer Support
If you have a problem, you can contact JotForm's 24/7 support team by sending a message. Simply describe your issue and attach any supporting screenshots, and someone will respond within a short amount of time.
There's also the JotForm User Guide to consider. This section contains topics like Getting Started, Sharing Forms, Creating Forms, and Managing Forms.
However, if you're looking for something more fundamental, the JotForm website has a helpful FAQ that addresses queries like "What is JotForm?" Is it necessary for me to have coding experience (no!)? How safe is my information? And there's more. Each response is written in text and supplemented with a short YouTube video viewed on the JotForm site or by going to YouTube directly.
A JotForm blog is also available. The following are some of the most popular articles:
How to Include a Contact Form on Your Facebook Page
Configuring Email Notifications
How to Make a Web Form for the First Time
Models, Trends, and Solutions for the Post-Pandemic Workplace
Alternatives to Sprout Social
Finally, JotForm is an enormous video enthusiast. It has a YouTube account with over 16k subscribers and a tonne of how-to videos and tutorials that all appear to be popular. The Support Tab on JotForm's homepage will take you to their YouTube channel.
Our Verdict
So that concludes our JotForm review.
In light of JotForm's capabilities, templates, pricing, and support, we believe it is an excellent tool to have in your online marketing arsenal. In addition, it may undoubtedly make life easier for enterprises and organizations who want to collect data without dealing with any complications.
Many free layouts, widgets, plugins, and functionalities appealed to us. However, the free plan is severely limited regarding the number of forms you may design and submit. Nonetheless, it's ideal for little projects.
Overall, JotForm is a fantastic data collection and form-building application with a simple drag-and-drop form designer. This programme makes creating complicated forms relatively simple, and you have nothing to lose by trying out the free edition.