Reading Time:
10
minutes
Email marketing is one of the most effective and profitable online marketing methods. This is something that very few ecommerce store owners are aware of. Klaviyo is an app/service for email marketing that I reviewed in the article below. It is one of the most popular email marketing apps that you can find in numerous app stores. The email creation process is very fast with it.
Before I start the review, let me briefly address another topic that online marketers and store owners will find helpful. Email marketing is, as I said, a great marketing tool. However, there are other options that can be very beneficial, as shown in this infographic.
Klaviyo is back, but before I get into the details, it should be noted that this app was designed to be an add-on to ecommerce platforms, not a standalone email marketing tool. This is especially true if you don't have an online store. The features are impressive for most ecommerce professionals.
Introducing Klaviyo
Klaviyo is an email marketing tool that allows you to create powerful campaigns. Klaviyo is a reliable tool that will allow you to communicate with your audience more effectively through thoughtful email messages and flows.
Klaviyo is one of the most popular email tools today. It includes many features that will make your life easier. These include a drag-and drop email editor and attractive templates to make sure your messages stand out. If you want to elevate your campaigns, there are many marketing automation tools available.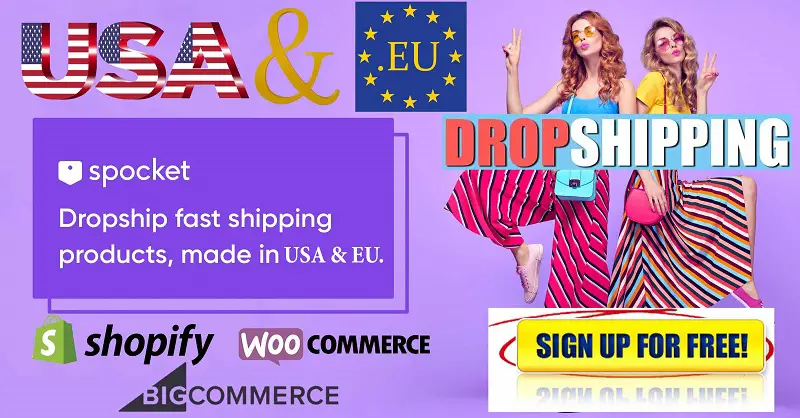 Klaviyo's features include abandoned cart strategies, post-purchase followup with your email marketing software and email lists that sync to Facebook audiences. You also have access to many tools you might expect from similar email automation software like Mailchimp.
Klaviyo's email marketing software includes segmentation tools that allow you to tailor your messages to your target audience and personal product recommendations. It also supports multivariate testing. Another great bonus? Another big bonus? This tool integrates with top products such as Shopify, Salesforce, and Stripe to enhance your ecommerce store. We'll get back to that in a moment.
Klaviyo Cons and Pros
Pros
Klaviyo like all tools has its pros and cons. This advanced tool has many useful features that are both beneficial to new and experienced business owners.
Klaviyo, for instance, allows users to:
Use great email templates to create beautiful emails. These templates can be customized with the built-in drag-and-drop editor.
Segmenting your audience based upon behavior and other factors will allow you to build deeper relationships with your target market.
Integrate Facebook custom audiences to create a multi-channel marketing campaign that is more comprehensive.
You can use marketing automation tools to keep in touch with clients after they have abandoned their carts or made a purchase.
Visually transform your sign-up forms and email workflows to increase your leads.
For post-sale engagement, create personalized product recommendations
Shopify integrations can help you improve your ecommerce performance
Cons
Klaviyo also has its flaws. It is quite expensive compared to Mailchimp and Omnisend.
Klaviyo is also difficult to use, especially when it comes to integrating with tools such as Magento or checking analytics information.
These issues include:
Smaller businesses can't afford high prices.
Complex interfaces in certain areas that aren't for beginners
Limited customer support and assistance
Klaviyo Reviews: Price Range
Payable plans are determined by the number of email addresses and start at $25/mo The number of contacts will increase the price. Klaviyo offers a lifetime free plan for small ecommerce stores and those who are interested in Klaviyo.
The best thing about the Klaviyo free plan is the fact that you can still use most of its features without paying a penny. Klaviyo's only limit is the number and send of emails you can send. Klaviyo will grow with your company.
The Klaviyo plans do not have names. They are based solely on the number of contacts in your database.
Here are some examples of how pricing changes with the number you have of contacts:
Free Support up to 250 contacts, and 500 email messages This plan includes most of the Klaviyo features. Double opt-ins will be required. Klaviyo branding is also included in your email.
500 Contact Plans – $20 per Month for up to 500 contacts. Unlimited email sends and chat support.
1000 Contact Plans – $30/month for up to 1,000 contacts. Unlimited email sends and chat support.
1,500 contact plan $45 per month up to 1,500 contacts, unlimited emails sends, email and chat support
2000 Contact Plan $60 per Month for up to 2500 contacts, unlimited email sending, and chat support.
3000 Contact Plan $70 per Month for up to 3,000 contacts. Unlimited email sends and email support.
4,000 contact plan – $1000/month for up to 4000 contacts, unlimited email sending, and chat support.
6,000 Call Plan $130 per Month for up to 6000 contacts, unlimited email sending, and chat support.
If you have more than 6,000 contacts, there are many other pricing options. For every 1000 contacts added to your contact list, it seems that the price goes up by $25 per month. Klaviyo offers a slider that allows you to see exactly how much your company will spend.
Maximum pricing options are $1,700 per calendar month for up 146,000 contacts. Higher tiers include a dedicated account manager. To get a customized price, contact Klaviyo's sales team.
Klaviyo's Best App Features
It is difficult to go through every feature of Klaviyo. However, we will try to highlight the best and most important items in ecommerce.
Klaviyo's extensive nature is the first thing you should know. Klaviyo.com offers many ways to collect information about consumer goods and customer experiences. Access to unlimited reports that integrate with your ecommerce tools Shopify will also be available.
Klaviyo may not have the same usability as other email marketing tools, but it does offer some basic features, such as a drag-and drop builder that makes it easy to personalize your forms and emails. Klaviyo content blocks ensure that your formatting is perfect.
This tool can help you stand out online, whether you are creating an email design from scratch or using one Klaviyo's stunning templates. You might spend more time learning Klaviyo than Mailchimp.
Klaviyo Contact Manager & Forms
This is Klaviyo's most basic feature, but it is important to mention because all ecommerce stores should have some functionality to collect email addresses and other information. Klaviyo allows you to create many types of forms. An example of this is when an e-commerce company may decide to create a pop-up or embedded form that allows customers to enter their personal data.
The Klaviyo dashboard will handle your contact management. It is possible to see which subscribers are VIPs and which customers opened your emails. You can also view information about which customers clicked on links in those emails. The interface to manage and collect your contacts is simple enough for anyone.
List Segmentation in Klaviyo
Klaviyo's list segmentation tool is one of its strongest and should be used by every online store. Klaviyo gives you a number of default lists to help you segment your subscribers. These lists can be used to distinguish between those who are more interested in your newsletters and those who don't. You can create your own segments and lists based on the actions of customers on your website, or if they belong to a particular buying group.
You'll see many ways to split your customer list from the moment that you log in to your Klaviyo dashboard. Segmentation can be done based on transactional and behavioral data. You can also pull information from Shopify, or any other CRM that you wish to integrate.
You can also make your groups as complex as you like by using multiple targeting options and tags. You can create groups based on who purchases certain products or who use coupons.
Klaviyo offers a unique collection of data science tools that will help you take your segmentation strategy up a notch. This tool allows you to identify which customers are most likely become repeat customers so that you can target additional marketing efforts.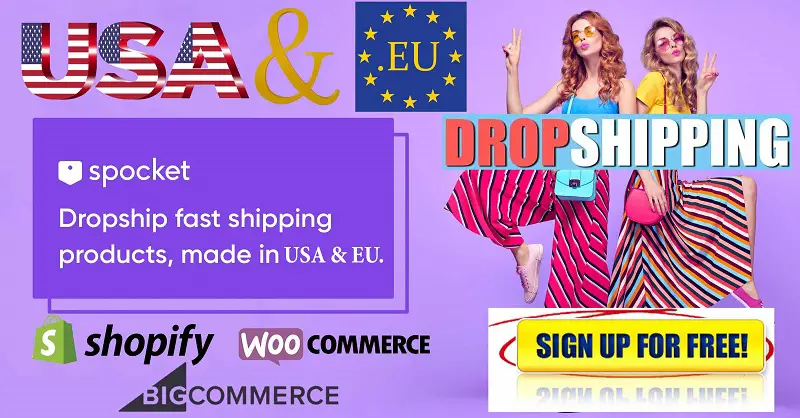 Klaviyo Template Selection
Klaviyo offers a good selection of templates to choose from. You don't have to start from scratch, and you don't even need to be a web designer to make it look great. You might find the perfect template for your industry among many of these templates.
You can also choose from basic templates, which are more appropriate for an average e-commerce shop. This is because the elements are already built into the templates so you don't have to add any content. Klaviyo also includes templates for newsletters and e-commerce product selections. You can even combine the two with a few templates. For example, you could include a link to your most recent blog post and some of your newest products.
Klaviyo App Template Editor
This is likely one of the most powerful features offered by Klaviyo. It is simple to use the drag-and-drop interface for designing. You can choose from a variety of styles and block elements so you can build your emails correctly. An integration with your ecommerce platform will allow you to pull products into your emails, without the need to manually enter the content.
Split columns, buttons and social links are just a few of the drag-and drop elements. A logo can be added to the header along with some links so people can click directly to your site.
Klaviyo Image Hosting
Klaviyo has an image library that allows you to upload any image. Klaviyo stores all media items and allows you to upload them to your website.
Social Media Marketing with the Klaviyo app
Social media tools are definitely better than those offered by other email marketing platforms. Klaviyo has a few unique features that will give you an edge in the world social media. First, Klaviyo has a Facebook advertising tool. This allows you to segment your Facebook followers and target potential customers with your Facebook advertising campaigns. During the setup in Klaviyo, you can link to all your social media pages.
Klaviyo Autoresponders
Klaviyo offers a large selection of autoresponders as well as triggered emails. These are essential tools if you want to run an e-commerce business. Klaviyo refers to these triggered emails as "flows". They can be created based upon real-time customer behavior online. You could, for example, create a triggered mail that sends a welcome message and a series informational emails to a customer who signed up for your newsletter.
The abandoned cart series is an example of automated e-commerce email that can be used to bring back customers to your shop. The automated email for abandoned cart detects when customers enter their personal information and then they leave the shopping cart without purchasing. Klaviyo then sends an email reminding the customer about the products they left behind. To try to persuade the customer, you can include a coupon.
Klaviyo has a unique feature that can help with automation strategies. To find dozens of templates that you like, click the "Browse Ideas" section in the user interface.
These templates will help you build any type of autoresponder, from abandoned cart emails to promotions for webinars.
Klaviyo's data analysis technology can provide real-time information to trigger automations based upon the customer's buyer journey. You can, for example, add multiple autoresponders to your mis based on whether an individual marks an email as spam or returns to a webpage page.
Klaviyo's automation and data collection options make it an attractive option for email marketing.
Klaviyo Integrations
Klaviyo has many integrations to integrate with ecommerce platforms and marketing tools as well as help desk software. Many ecommerce professionals will be pleased to learn that you can also integrate with popular platforms such as Shopify and WooCommerce. You can also integrate with CRM platforms and reward programs.
Klaviyo Integrations With Shopify
Klaviyo is not the easiest email builder and it doesn't come cheap. However, there are some great features that make up the learning curve. Shopify is a great integration.
Klaviyo integrates with many user-friendly ecommerce tools including BigCommerce and Magento. Klaviyo's connection to Shopify is what really makes it shine. The Klaviyo App was created to be a key part of Shopify's growth engine. It helps you understand your customers and tailor your strategies to them.
Klaviyo emails marketing campaigns allow you to instantly respond when customers leave your cart. You can also improve customer experience by providing personalized recommendations based upon previous purchases.
Zapier integrations are easy and quick. You can connect your eCommerce platform to your email marketing campaigns within seconds. You can also collect amazing data about your audience, such as:
What products are customers most likely to buy?
Which customers abandon products in their cart?
How many people use discount codes?
Where are your customers from?
Your forms: How people respond
Klaviyo could be a great tool for building forms and customer lists that you can integrate with Shopify.
Klaviyo Analytics & Reporting
A/B testing can be a great way to ensure that your email marketing strategies really work. Klaviyo is a tool that will help you ensure you get the best results for every message that you send. Simply go to your Flows section, and select the metrics that you wish to track.
A/B testing your campaigns can be done based on bounce rates, unsubscribe rate, and other factors. This allows you to determine which campaigns deliver the best results. It is possible to link predictive-analytics so that you can see which customers are most likely to purchase in the future based upon their past activities.
Klaviyo also offers ROI-based reporting that will give you a better understanding of the number of sales coming from your email marketing. You can also connect with Google Analytics.
You can track visitor behavior on your website in real-time. The impressive collection of reports will help you compare and analyze sales for the past and future.
Klaviyo may take some time to understand when you want to see which email campaigns are performing well. It's worth it once you learn how to use the analytics tools within this system.
You can check a variety of metrics and access an analytics dashboard that allows you to instantly see how campaigns are performing. You can have your homepage inform you immediately you log in whether spam is being sent to your email address or whether you are improving the reputation of your sender.
Klaviyo lets you select how you wish to view your data. You can choose from line charts or bar graphs that will make your progress visually appealing. Klaviyo's integrations with Shopify allow you to create an integrated view that shows everything happening in customer conversations.
Klaviyo's biggest drawback for companies is its overwhelming amount of features. You can also collect information about your customers to give you a better understanding of your VIP customers.
You may feel overwhelmed if you are a beginner.
Klaviyo Customer Support
Klaviyo is available to assist you if there are any problems with your onboarding strategy, or email personalization.
To get potential customers started, the Klaviyo customer service team schedules a demo. This is a great way for potential customers to get a demo of Klaviyo's features and to get a visual representation how the system works. The sales team can be reached via email or a phone number listed on the website. The website also offers an FAQ page as well as a free trial, so you can try the system out for yourself.
Klaviyo's help center is the best way to get customer support. You can search for any keyword or topic to view a variety of articles, videos and courses. Slides and resources from user conferences are also posted by the company, so that you never miss an opportunity learn more about it. You can also select specific problems from the help center by categorizing it. To learn how to integrate with WooCommerce or Shopify, you can find a category called "ecommerce integrations". There are also categories for advertising, Klaviyo API and sign-up forms.
Klaviyo does not have a telephone support line for technical issues. You can only find the phone number for the sales team on the website. Most pricing plans include email support and chat support during regular business hours. It is a good idea to verify if you are eligible for customer support if you have many contacts.
Klaviyo's blog provides tips and tutorials about topics such as customer acquisition and email marketing. Klaviyo can also be found on Facebook and Twitter. I know some people prefer to receive customer support via social media.
Although I wish Klaviyo had a phone number, they do have an email and chat support that seem to be responsive to my messages. The help center has enough articles to allow you to do your own research.
Klaviyo is the right email marketing platform for your Ecommerce store
As I said at the beginning, Klaviyo is a good email marketing service that can be used by many ecommerce stores. Although it's not as well-designed as some competitors, it has modern templates, flows that work well and segmentation like a boss.
Klaviyo is an excellent tool for email marketing and provides a great way to see your marketing results. This product might not be right for you if you are looking for an easy and simple marketing solution for small business.
Some of the more interesting features, such as signup forms and surveys, are missing. However there are many integrations that can help you. This tool is not a standalone email marketing tool. It should be used in conjunction with an online store.
It is worth noting, however, that this tool can be complex and difficult to understand at first. Klaviyo's high price tag and complexity can make it intimidating for business owners.
Klaviyo is a great option if your ecommerce store is hosted on any of these platforms.
Klaviyo integrates with Shopify seamlessly, and you have access to a wide range of analytics and segmentations. Klaviyo is a great option if you are looking to improve your eCommerce experience.