Reading Time:
6
minutes
Dropshipping is a huge market right now. It's only natural that you want to be a part of this growing industry. Dropshipping is a popular option because of the ease it offers new online sellers as well as the variety it gives consumers.
Dropshipping is easy and inexpensive, but it can be time-consuming. An app that connects with the top dropshipping companies and products for 2021 will save you tons of time.
Cue, MerchMixer.
MerchMixer's Shopify integration is simple and allows you to jump right in. There are over 50,000 products available across 30 product categories.
In this MerchMixer Review, we examine the app to determine what it offers entrepreneurs and how much it costs. We also look at where it excels and where it falls short.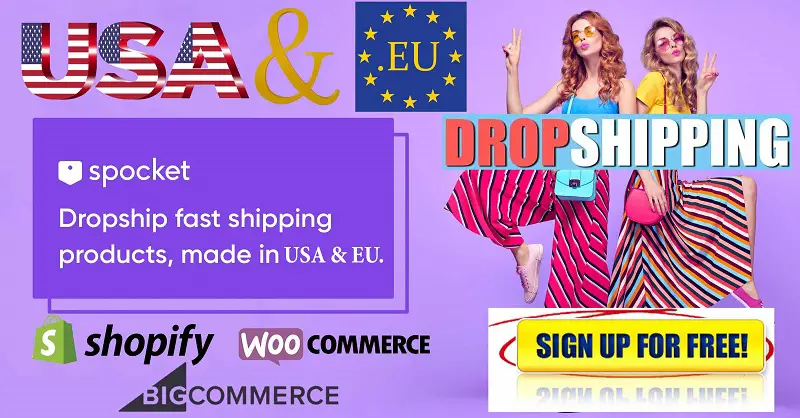 There are many topics to be covered, so let's get started!
What's Dropshipping?
Let's get to the bottom of MerchMixer before we dive into the details. This eCommerce model is very simple. A dropshipping supplier is a company that makes or provides products for an entrepreneur to sell online. Dropshipping suppliers are notified when an order is placed. The dropshipper picks, packs and ships the order to the customer.
Online store owners are able to launch their business without having to invest in warehousing or shipping inventory. To make a profit, the dropshipper is paid the base rate and the entrepreneur sells the product at a higher price.
All that being said, how can MerchMixer assist you in dropshipping?
Here's the solution:
What's MerchMixer?
MerchMixer allows you to dropship from the US with your Shopify Store. MerchMixer has over 50,000 dropshipping products in more than 30 product categories, as previously mentioned in the review's intro.
Here's a small selection of the product categories MerchMixer offers:
Supplies for the kitchen and home office
Masks
And much more!
MerchMixer's expert buyers negotiate prices so you can be sure you are getting a great deal on wholesale products. This will allow you to make more profit with each sale.
Once you have chosen the MerchMixer products that you wish to sell, they are added to your Shopify shop. MerchMixer takes care of everything else, from order fulfillment to shipment, when a customer orders come in.
Sounds convenient, right?
MerchMixer ships all of its products from the US and warehouses them for faster, more reliable shipping. This usually takes between 2 and 7 business days.
The best part is that the price of their products includes shipping to the USA, so you don't need to include this in your pricing strategy.
How do I get started with MerchMixer
Follow these steps to get started
1. Link Your Store
Go to the Shopify App Store and search for "MerchMixer". Once you have found it, click "Add app". This will prompt you to enter the URL of your Shopify store. Once you have approved the connection, Shopify will send you a confirmation email.
Once that's done, you will be able access MerchMix via your Shopify dashboard. This will allow you to grow and add products to their catalog.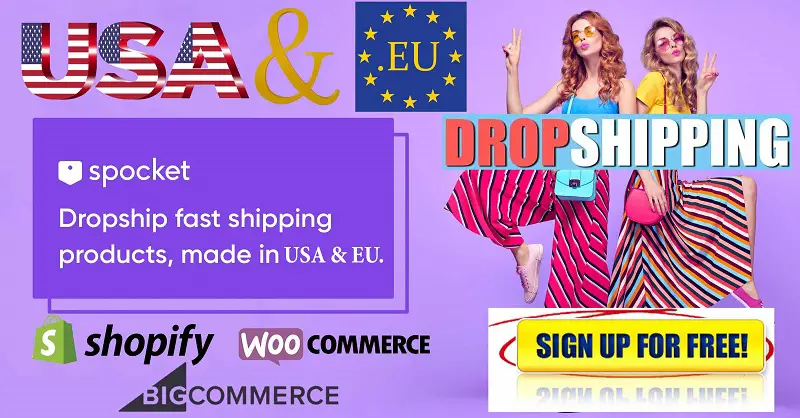 2. Find products to sell
Start MerchMixer in your Shopify dashboard. Click 'Find Products' to open the MerchMixer catalog. Start your search by typing in keywords such as "speaker" or "headsets" into the search bar. You can filter the results by price range or category.
3. Export Products to Your Store
Once you have found the product you wish to sell, click "import selected". To import the selected products to your Shopify store, click "import selected". The imported items will be found in the products section of your Shopify backend. You can view and manage their stock from here.
It's that simple! MerchMixer can also be used in conjunction with apps such as Spocket or Oberlo to expand your product research without any interference.
MerchMixer Pricing
Good news! You can sign up for MerchMixer today for no cost and begin selling dropshipping product immediately. The free plan has some limitations so it is worth looking into upgrading.
The Free Plan
You can import up 100 products into your Shopify store. The freemium package doesn't offer the best MerchMixer prices. Access to live chat support and exclusive products is not available.
All plans include email support, one click product imports, professionally-written product sales copy and real-time order tracking. Sales reports, inventory syncing and price margins are all included.
The Pro Plan
The Pro plan costs $49 per month and allows you to import up to 1000 products. MerchMixer's buyer group will negotiate better prices for you. You also get live chat support and exclusive products as well as access to the expert webinar on onboarding.
The Premium Plan
Dropshipping is a great way to save money and import unlimited products for $99 per month. The Premium plan does not offer any new features beyond the store strategy report.
What is MerchMixer's Return policy?
MerchMixer has over 100 vendors. Each vendor has its own returns policy. You will need to read the product's specific returns policy. MerchMixer offers a 15-day return policy if the manufacturer offers returns. MerchMixer will take care of your return by simply going to the Approved Order' tab, clicking 'Report Issue', and MerchMixer's staff will assist you.
Merchmixer's Pros:
MerchMixer has many benefits, but the most notable is:
Automatic inventory updates
MerchMixer's automatic inventory update will ensure you always have the latest stock information. This information will help you make informed decisions about which products to sell.
Tracking Orders in Real Time
MerchMixer's live order tracking allows you to check the status of any order. You can check the status of any order within seconds.
A request has been received.
An order has been placed.
Your order is on its way to delivery
Import Product in One Click
It is as easy as one click to import one or more products. Select the products that you wish to import, then click a button to make it happen. It's easy to remove products from your online store.
Predictable Profit Margins
MerchMixer already calculates shipping into the base price so you can be confident in your profit margins. MerchMixer's buyer team will help you get wholesale pricing at a lower price.
Fast US Shipping
MerchMixer has all US-based warehouses located throughout the United States to ensure that customers get their orders promptly. Shipping times can be expected to take between 2-7 days, regardless of pricing plan. Happy customers = fast shipping
No Limits on Imports
100 products is quite a lot of product to import free! This is enough to start an online business with well-stocked products. This is a huge advantage over competitors such as Spocket which only offers 25 products on their free plan. MerchMixer's premium plan with 1000 products, versus Spocket's 250, is the same.
MerchMixer's Cons
Apps all have their flaws. Here's MerchMixer:
There is no phone support
MerchMixer does not offer priority or phone support for any of its plans. All premium plans include live chat support.
International shipping is not possible
MerchMixer works well if you have US customers. This is not true for international customers. They ship only to the United States, with the exception of Alaska, Hawaii and Puerto Rico. They do not plan to ship outside the USA at this time.
It only integrates with Shopify
MerchMixer can only be used on Shopify.
Amazon
BigCommerce
WooCommerce
Magento
To name just a few.
No customization
MerchMixer does not allow you to personalize your packaging. To enhance customer experience, thank you notes and branded materials cannot be included in orders.
MerchMixer Suppliers Cannot Be Contacted Directly
MerchMixer will handle any problems you may have with suppliers or products. MerchMixer is the only way to get in touch directly with dropshipping suppliers. This makes it more difficult and slower to find a solution than simply being able to do it yourself.
Limited Online Resources
MerchMixer's online resources were all written by one person, who also created the explainer videos. Although this effort is admirable, we can't view all the categories or products without signing up for MerchMixer.
Despite this, the app is still fairly new so it's not surprising that there are few resources online. It is hoped that the help center will soon expand.
This is not the app for you if your goal is to have a more established app with more social proof and detailed help documentation.
MerchMixer: Who should use it?
MerchMixer a new Shopify dropshipping application that allows store owners to sell quality US products from trusted dropshippers. This service is a great way to start dropshipping if your audience is based in the USA.
MerchMixer has generous import limits, and all the essential features that you need to manage and track your stock. You can track your stock, get live inventory updates and import products with a single click.
Although the online resources are limited at the moment, they should be sufficient to get you started. MerchMixer's interface is very simple. It is easy to start selling products in a matter of seconds. Importing products is as simple as choosing products and clicking one button.
MerchMixer doesn't work for international online store owners or those who want to personalize their packaging.
MerchMixer is a good, but basic, dropshipping service. It's not the best for international businesses, however.
MerchMixer's Free Plan has you tried it yet? It can be used in conjunction with Oberlo and Spocket on your Shopify shop. Comment below to let us know what you thought about their products and services. We look forward to hearing from you!