Reading Time:
7
minutes
Few entrepreneurs will admit to having too much time on their hands regarding their business. While most business owners desire to increase earnings, many are weighed down by administrative activities such as tax filing and other office labor.
According to a recent survey by Starling Bank, the average small business spends 15 hours per week, or 19 percent of its total time, on finance-related admin. On the other hand, SMEs spent 71 days a year on administrative tasks, including accounting, paperwork, and hiring, according to a report from accounting software Sage.
Outsourcing those activities is one quick and straightforward solution. As a result, we're looking at Osome, an online outsourcing platform that can help reduce stress.
Let's get right into this Osome review because there's a lot to cover.
Osome Review: Who's Osome?
Osome's 7,500+ clientele is spread across the globe. The company's goal is to "lift the routine off your chest" so that "you can focus on growing your business while we take care of the rest." "Entrepreneurs are society's issue solvers," according to Osome, and it is his role to manage every day and mundane chores.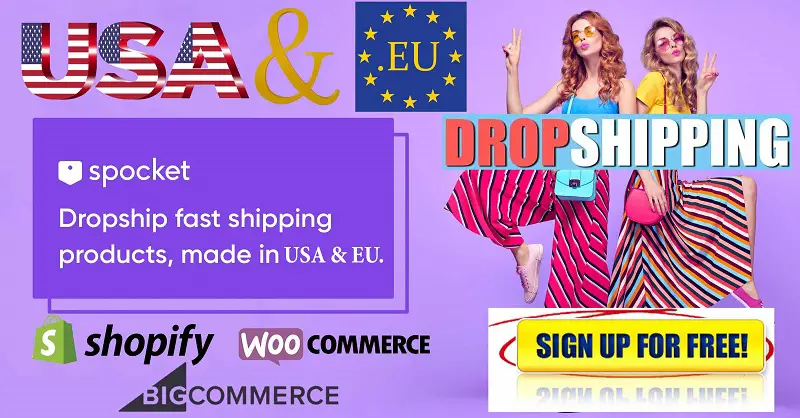 How?
By providing automated accounting, payroll, tax, and administrative services to entrepreneurs via an app and web solution that blends AI algorithms and human know-how. However, the company's primary offering is accounting services for eCommerce business owners.
Osome may be downloaded from both the Apple App Store and Google Play.
Osome has assisted in forming over 4,200 businesses and saved its clients up to 40 hours a month in administrative time. The company began in 2019 and swiftly raised $16 million in Series A funding to expand abroad. Today, it employs over 200 people across London, Kuala Lumpur, Moscow, Hong Kong, and its headquarters in Singapore.
The Osome website is available in three languages for organizations in the United Kingdom, Singapore, or Hong Kong. Some users select the UK, Singapore, or Hong Kong flag from the drop-down tab and are sent to the appropriate website.
The offer varies slightly depending on the country's legal requirements or region.
We'll concentrate on Osome's UK-based services for the sake of this study.
What Osome Can Do For Your Business
There are now six core services available:
Accounting for eCommerce businesses
UK-EU Trade for eCommerce businesses
Accounting
Company formation
Bookkeeping
Bookkeeping for accountants
Let's take a look at each one separately:
Accounting for eCommerce Businesses
Business owners effectively pass over their paperwork to Osome's accountants, specifically for internet retailers. Osome then handles your tax filings, profit and loss reports, and refunds in several currencies, among other things. Link your online platform of choice (e.g., Amazon, Shopify, eBay), and Osome will take care of the rest.
Financial statements are also converted into easy-to-read reports by Osome. You can easily see shipping and delivery expenses, warehouse fees, and so on, all of which are neatly arranged into the appropriate tax categories.
By connecting your bank and sales platforms to the Osome network, Osome even migrates all your documentation from your previous accountant and immediately uploads your data. Of course, they'll examine to see if your firm complies with appropriate tax authorities, such as the HMRC in the United Kingdom.
How Much Is Osome's Accounting for eCommerce Businesses?
Osome offers three pricing options, each of which includes access to the company's leading software:
Mini: Yearly Accounting Plan:
This costs £45 per month or £550 per year +VAT and includes:
A personal accountant and bookkeeper
Annual management reports
Corporation tax return (Form CT600)
Сonfirmation statement filing
Bookkeeping the Only Plan:
If you already have an accountant, this bundle is worth considering. This costs £99 per month or £1,200 per year, including VAT, and contains the following:
A personal bookkeeper
Integration with a single e-commerce platform, such as Amazon or Shopify.
Platform fees separation
Daily bookkeeping
Prepare your books for your accountant to review ahead of time to meet deadlines.
All in: Monthly Accounting Plan:
This package is ideal for people who require complete accounting, tax, and bookkeeping services. This will set you back £120 a month or £1,450 per year, including VAT. In the Bookkeeping Only Plan, you get everything, plus:
A personal accountant
Monthly management reports
Confirmation statement filing, VAT, and Corporation Tax
There are also additional fees for additional services. Consider the case where you trade in multiple currencies. In that situation, you could choose to spend an extra £30 every month to make things easier. Furthermore, overseas VAT filings cost £85 every month, so it's simple to see how expenses might quickly add up.
UK-EU Trade for eCommerce Businesses
Since the UK's exit from the EU in 2020, there have been numerous stories of SMEs experiencing difficulties due to various legislation taking effect. The various VAT rates, growing delivery expenses, and so on, to name a few.
Osome works with entrepreneurs in the United Kingdom who want to sell in the EU after Brexit.
Among the services provided are:
In each EU country where you sell, you must register your business for VAT.
Reports and filings on taxes
If your business requires it, you'll have access to a fiscal representative in the EU.
If you join Osome and sell to the EU, the company will provide you with a free consultation on UK-EU trade rules to assist you in getting started. There are no costs listed for this service. Instead, fill out your information, and an Osome representative will assist you through the process.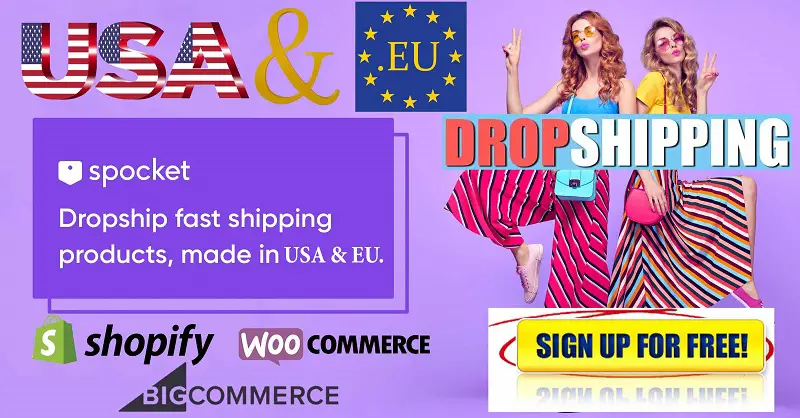 Accounting
If you choose this option, you'll be allocated a licensed personal accountant who will create the following documents:
Tax reports
Reminds you when taxes are due
Provides suggestions for where you might avoid paying taxes and save money.
…and so forth.
You'll get online access to your daily balance, the ability to monitor unpaid invoices, and a direct point of contact if you have any questions.
Take a picture of your invoices and drag them into your Osome account.
Alternatively, you can email them to Osome, who will upload them to your account. You'll be able to see exactly what has been paid and what needs to be chased.
How Much Does Osome's Accounting Services Cost?
Starter Plan: £100 a month + VAT if billed annually or £120 monthly, for 30 monthly transactions
Booming Plan: £200 a month + VAT if billed annually or £240 monthly for 100 monthly transactions
Rocking Plan: £265 a month + VAT if billed annually or £320 monthly for 150 monthly transactions
Unicorn Plan: £320 a month + VAT if billed annually or £385 monthly for 200 monthly transactions
The following services are included in all plans:
Daily bookkeeping
A Xero subscription
Corporation tax return (Form CT600)
Companies House filing
Multi-currency accounting for an additional £30 a month
The Starter Plan includes a quarterly management report prepared by chartered accountants, while the other three packages include monthly management reports.
Assume you're creating a firm in the United Kingdom. In that circumstance, Osome can take care of the administrative tasks – for example:
Company registration
Ensure that your company's paperwork is in order.
Guiding whether your company is eligible for tax breaks such as:
SEIS Tax Relief
EIS Tax Relief
VCT Tax Relief
SITR Tax Relief
The EMI Shares Option Scheme is a scheme that allows you to buy shares in EMI.
Entrepreneurs' Relief
Capital Investment Allowances
R&D Tax Credit
…as well as how to apply for each.
How Much Do Osome's Company Formation Services Cost?
There are two alternatives available here:
Launch Me: £100 + VAT for a basic company formation – no accounting services included.
Establish Me: £100+ VAT per month. This fee covers the free company formation and all of the Starter Plan's features.
Osome's bookkeeping is done with Xero, and it keeps all of your accounts up to date so you can meet with your accountant. You will also get access to:
A dedicated and qualified bookkeeper
Account reconciliation every 24 hours
Real-time balances
The ability to drag and drop any documents into your books
How Much Does Osome's Bookkeeping Services Cost?
Starter Plan: £59 per month for up to 50 monthly transactions billed annually or £53 per month if invoiced monthly.
Booming Plan: £109 per month if invoiced annually, or £139 per month if up to 100 monthly transactions are processed.
Rocking Plan: £169 per month if paid annually, or £209 per month if paid monthly for up to 150 monthly transactions
Unicorn Plan: £229 per month if paid annually, or £279 per month for up to 200 monthly transactions if paid monthly.
Businesses with 200 or more transactions are eligible for a customized package; however, you must contact Osome directly for more information.
Bookkeeping for Accountants
UK-based accounting companies can also outsource their bookkeeping to Osome to reconcile daily online transactions. Osome also follows up with clients for missing paperwork. Its algorithms handle mundane tasks like document tagging and transaction matching.
At the time of writing, there were no prices available for this service. Osome, on the other hand, claims to provide a variety of packages that may be adapted to the number of clients the accounting business has.
Osome Review: Osome Partners
Osome interacts with Xero, a cloud-based accounting software, as we've already explained. They have, however, negotiated with various online platforms and apps that may be able to save your company money and time.
We won't list all of them here, but here are a few instances of Osome partners who provide discounts to Osome customers:
Some Osome customers can save up to 90% on Hubspot's sales, marketing, and customer care platforms.
When clients use Stripe's payment processing platform, they receive $10,000 in processing credits.
Amazon Web Services credits totaling $3,000 are available to some Osome customers.
Customer Support
How does Osome offer its clients support?
Customers have access to a relatively extensive set of FAQs that cover every facet of the company's services.
There's also a helpful blog on developing your business, planning for EU VAT reforms, and online business insurance. A Brexit Guide, an A to Z Business Vocabulary, and a Xero FAQ are among the free online tools available on the website.
Most Trustpilot ratings are good, with users describing Osome's support as "useful" and the information and advice provided as "clear." Osome also offers email/helpdesk support, phone support, and live chat support. When complaints are made, they usually revolve around poor response times and, in one case, late filings that result in fines.
Osome's Pros and Cons
Last but not least, let's wrap up our Osome review with a quick rundown of the platform's benefits and drawbacks:
The Pros 
There is a free trial available.
There are various services available to accommodate businesses of all sizes, so you may scale your plans as your company grows.
It's simple to join.
On iOS, Android, mobile, and desktop, Osome is available.
You have access to online resources such as a blog and FAQs.
There is a wide range of payment options available.
The Cons 
There is no free plan, and the pricing structure is a little perplexing.
If you pay more money, you'll get a more personalized service.
Costs can add up quickly, especially if you're trading in different currencies overseas.
Our Final Thoughts on Osome
It is challenging to run a business. If you find yourself wasting too much time on administrative and financial activities, a web-based AI-powered solution like Osome may be a good fit.
What makes them intriguing is that they are a well-funded startup that is rapidly expanding. They successfully combine AI and actual people to give a complete product for entrepreneurs and enterprises looking to expand.
It's ultimately up to you whether or not to try them. However, we always recommend that you do your homework, read the reviews, and read the Osome terms and conditions to ensure that you know exactly what you're getting for your money.