Reading Time:
7
minutes
This Xero Review will focus on Xero. It is a cloud-based accounting program from New Zealand that is popular with freelancers and business owners. Xero offers a wealth of money management tools, including 800+ integrations and ample reports. It can also be used by unlimited users. Xero can also be used as a cloud-based tool.
Xero is the most popular accounting software for over 16,000 companies, with more than 2,000,000 users. The brand regularly adds new features like tools for project management. This was a major drawback in the past.
Some of the latest improvements made by Xero are expensive and customers do have complaints from time to time. Xero, for instance, has made changes to its pricing structure over time to make it more accessible to small-business owners.
Who is Xero best for? This review will answer that question and give you all the information you need about accounting with Xero.
Who is Xero for?
Xero, a cloud-based accounting program, is a great choice for freelancers and business owners. The service can be accessed from any web browser that has internet access.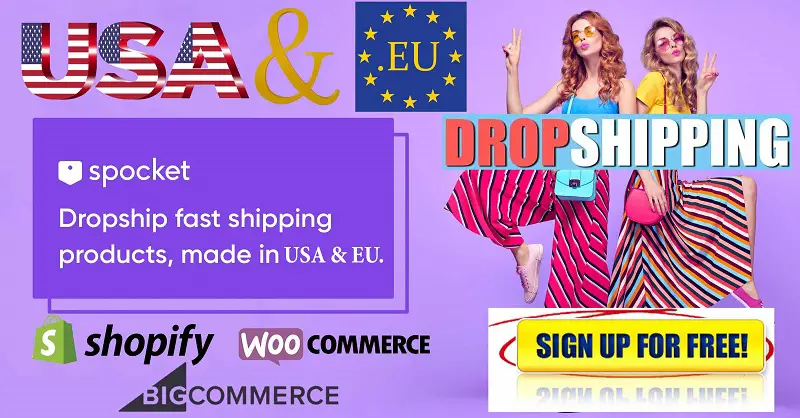 If you are a small business, Xero will be more appealing to you. The software has many accounting and reporting options to meet your needs. You also get unlimited users with every plan. This is a rare feature in software for finance products. Multiple control levels can be set for different accounts.
Although this service is a good option for smaller businesses, it might be too costly if you don't require project management and multi-currency support. It's hard to imagine how many companies could benefit from this service, as the initial plan limits your invoices.
Xero Review: The Pros and the Cons
Pros
Great for all types of businesses
Unlimited user support
Many advanced features
Accounting with double-entry
Analytics and reports
Budgeting assistance
Contact management
Tracking expenses
Many great integrations
Cons
Learning curve is quite high
No telephone support
Xero Pricing
Xero had far more scalable pricing in the past than it does today. However, there are still a variety of plans available and you can get started with the service free. Xero's new plans do not include some of the old features such as payroll access. However, you will still be able to access live bank feeds, unlimited users and other tools that make accounting easier.
The pricing structure today includes three plans:
$11 per month
The "Early Pricing Plan" is the cheapest Xero plan. It includes access to approximately 20 invoices and quotes as well as support for reconciling banking transactions. Additional features include:
You can enter up to 5 bills
Inventory management
Live feeds from the bank
Orders
Document storage
Reports
The unlimited user option is available on all plans of Xero, even the cheapest.
Growing
$32 per month
The Growing option is $32 per month. It includes everything in the Early plan including Unlimited Users. Additional features include:
Transactions can be reconciled in bulk
Unlimited quotes
Unlimited invoices
Management of receipts and bills
According to Xero the Growing plan is the most in-demand.
Established
$62 per month
The Established plan is designed for more active, larger companies. This product includes all of the features that you get in the Growing plan as well as additional features such as:
Claim expenses
Management of projects
Multiple currencies supported
Other costs
For $39 per month, you can add "Payroll With Gusto" (a monthly payment) to any plan. This is the only way to get Payroll within your Xero account. Although it might seem more expensive than purchasing a product for payroll separately, this may prove to be more cost-effective. You'll need to pay $6 per person per month in addition to the $39 per monthly.
Xero is easy to use
Xero, a modern accounting tool with a simple interface that appeals to a broad range of users, is attractive and appealing. Although the interface is easy to use, there are some things you should be aware of. Xero is easier than QuickBooks for most people, but there are still challenges.
It's important to take your time to explore all of the available features and learn how to use them. Xero will become very easy once you are familiar with everything. You can find helpful articles in the help center.
Xero is so easy to use because you can access it anywhere. Cloud-based accounting software includes over 700 integrations, unlimited users, extensive reporting capabilities, and a wealth of reporting features to help you keep track of your business. If you need it, there's an app for your Apple Watch.
Xero Features: Dashboard and Invoicing
Xero's extensive feature set has earned it a positive reputation within the digital accounting industry. The customizable dashboard is the first feature in this set. It allows you to track your cash flow and add different bank accounts.
The Xero dashboard is a dream come true for bookkeepers and business owners. Everything is organized in its own area. You can navigate to business information, accounting, or contacts via a menu. A sales overview page will be available with charts and graphs that can break down estimates and invoices.
Xero has one template for invoices. You can customize templates and create them to suit your needs. Although the invoicing template is good enough, more options would be helpful. Xero has many additional features for payment management such as automatic reminders, recurring invoicing, and Xero-to-Xero. This allows you to send and receive money from other Xero customers.
Xero makes it easy to quickly send customer statements from the invoicing screen. Customers can also receive PDF attachments of estimates. You can also quickly create quotes that you can then convert into invoices, purchase orders, bills, and other documents. You can even duplicate quotes and add notes to the internal documents.
Xero has its own client portal that allows customers to view, print and pay their invoices online. Here customers can view, accept and comment on quotes or decline payment requests.
Xero Features – Contacts and Tracking of Expenses
Xero offers many great contact management features. You can also add basic information about your contacts as well as discounts and tax rates. Smart lists and contact groups are another way that the company extends this functionality. Smart lists allow you to build a loyal customer list. These lists can be used to invoicing a whole group at once.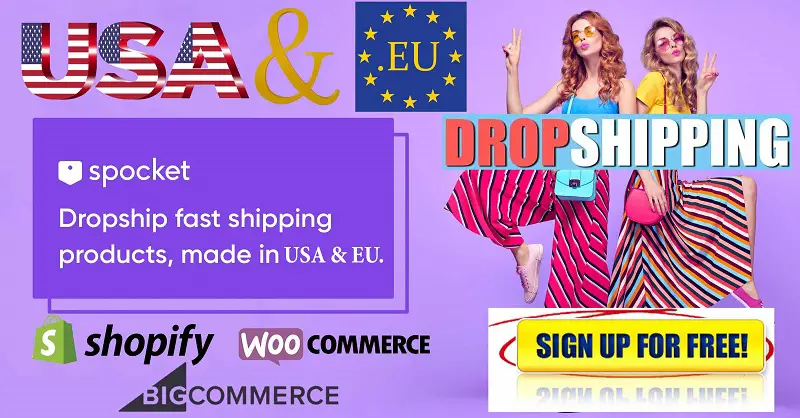 Xero makes it easy to connect your bank account and credit card into the application. This is a cost-effective tracking option. You can also import bank statements manually and categorize expenses to split transactions. Smart categorization saves you time by remembering the transaction categories that you have used previously. Yodlee is also a partner of Xero, which could violate certain Terms and Conditions for banks.
Every Xero plan includes the above tracking features for expense claims. Existing plan users have access to additional expense features such as automatic receipt scanning, extra analytics and the Xero expense application. Existing customers who have the expense claim feature can still access expense claims for any plan.
You can also reconcile bank accounts and run reconciliations directly within the Xero ecosystem.
Inventory, accounts and assets
Xero has many account and asset management tools, beginning with your chart of accounts. Based on your industry and organizational type, the system creates a default account chart for your company. If you wish, you can modify the default options or import custom charts.
Asset management can be done within Xero. You can manage fixed assets as well as check depreciation schedules. You can also choose from a range of depreciation plans, including fixed rates and declining balances. For warranty information, you can add details such as the serial number and expiration date.
Xero allows you to track and manage payable accounts. You can easily set up recurring bills and attach files or photographs in the Xero environment. You can also view details about bills and purchase orders on the "new purchases" screen. You can print, customize and write checks directly from your Xero account for companies that deal in checks.
It's easy and quick to manage your inventory using the Xero environment. Although you can track services and products, it's easier to focus on products. It is easy to add items and record basic data. It's easy to attach attachments to items and track inventory. You can also make adjustments based upon inventory changes.
You can track inventory so that you are aware of outgoing products and don't have too much stock. All information, including average purchase costs and items that were quoted, is tracked.
You can track jobs and projects in the plan. This provides a view of all expenses related to projects, budgets and project invoices. The progress payments and Xero project app are also available. In case you need to track your billable hours, the Established plan includes time tracking.
Xero Additional Features
Xero has many more features than the ones mentioned. These are just a few of the additional features available to Xero users:
Reports You can create more than 50 reports using Xero. They cover everything from budgeting and cash flow to sales and sales. You can also save reports.
Budgeting: A budget manager can help you create budgets for any length of time, from 6 months up to 24 months. You can also run a budget summary at anytime.
Journal entriesAdvocates and standard roles can create journals to keep track of different aspects of the sales landscape.
Class tracking Xero lets you set up multiple categories and offers 100 tracking options. This allows you to organize your data and gain more insight into your reports. You could create categories based upon locations or departments.
Purchase Orders: Create purchase orders and convert them into bills. You can also use the system to track part supply, delivery instructions, and internal notes.
Packing slips You don't need to worry about adding-ons for packing slips when using a bookkeeping software like Xero. You can find the packing slip in the help center. There are many other options for customer support.
Email templates To connect with your customers, there are a variety of email templates and custom templates to choose from.
Sales tax To help you with bank reconciliations when accepting payments from PayPal, Stripe and credit cards, you can set up sales tax to apply immediately. You can also use the sales lookup feature, which automatically calculates tax based upon contact address.
You can switch between 160 currencies using QuickBooks online. This is provided that you have an "Established" plan. You can also create custom reports for your mobile and online accounting apps.
Importing or exporting: You can easily create financial reports for your ecommerce business, or export information to prove to investors that your business is growing. This can take a bit longer than other solutions like FreshBooks.
Mobile App: Apple and Android users can access their data in real-time via the mobile app. This allows start-ups as well as other companies to easily track their accounting system no matter where they are.
Xero Customer Service
It can be difficult to understand all the features and functions of an accounting software like Xero. You may need guidance when you have API access to explore, authentication strategies and automation tools to use, as well as integrations with other services.
If you need help with your bank balances, balance sheets, or CRM data entry, it can be difficult to reach out to a representative. Xero does not offer a telephone support system, and live chat is not an option. It is possible to reach out via email but it might take some time before someone responds.
Xero customer support can be difficult to locate and select from the various support options. There are many support options with Xero. These include:
Contact Xero by email for any questions regarding your general ledger, invoicing, or other issues.
Live Chat: Although the live chat is intended for sales inquiries only, representatives are also available to assist with feature-oriented questions.
Software support Usually you will find articles, videos and snippets information scattered throughout the Xero environment. These are intended to assist you in accessing different features. The help button is located in the upper-right corner. This will bring up the relevant articles from the Xero Help Center when you are looking for them.
Help Center:There is a comprehensive Xero Central Help Center with articles covering everything you need about the service. You can also contact the Xero community via LinkedIn without needing to search for people on LinkedIn. You can leave comments or ask questions at the bottom of every article. You can also email help representatives directly.
Xero offers many guides that will help you manage your accounts. A quick-start guide to building your business can be helpful for many users. Customers also have access to hundreds upon hundreds of podcasts and videos that will help them understand the basics of managing their finances and data entry. Those who want to be more specific can sign up for Xero U, a training program that includes custom courses that will help them understand the service.
You'll also find blogs, social media and other support options to assist you with your Xero accounting program. Phone support is the only option.