Reading Time:
7
minutes
There are many third-party platforms and solutions that you can use to sell digital products online. Payhip, one of the most popular digital download platforms available today, is designed to make it easy for you to sell your downloads online. Payhip offers a simple way to sell all types of memberships and downloads.
Payhip supports downloading and selling memberships. There's also an EU Vat calculation that is built-in so you don't have to worry about taxes when earning your income. Payhip is a trusted brand that has been praised for its straightforward sales approach. It's now used by more than 130,000 people around the world.
This Payhip review will help you understand what you can expect from Payhip if you are considering using it for your own sales strategies.
What is Payhip? An Introduction
Let's first look at Payhip and its capabilities. Payhip is an ecommerce platform that offers solutions for entrepreneurs and bloggers. The service can be used to sell digital products and memberships. There are many ways to use Payhip. You can also use the online storefront to sell your work if you don't wish to embed the service directly on your website.
Payhip offers a complete ecommerce solution that covers all your needs. There are many intelligent products that can be used to host and sell your products online. A great customer service team is available to answer any questions. Although Payhip is still a small service, you can always reach out to them if you have any questions.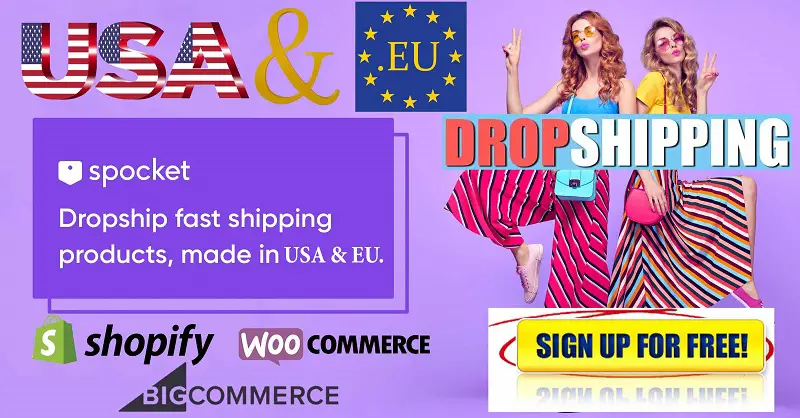 Payhip is one of many online platforms that ecommerce businesses have access to to sell their products online. Payhip is an excellent choice if you are looking for a perfect blend of simplicity and user-friendliness. Payhip will save you a lot of time and effort as everything is already set up and hosted on their website.
What are the benefits of Payhip?
As with any platform that allows online sales, there are many pros and cons to Payhip. Let's begin by examining some of the main benefits.
VAT: The EU VAT is automatically calculated for you so that you don't need to calculate the VAT for every customer.
Affordable: The website charges a small transaction fee of 5% for each eBook sold. There are no monthly fees.
Built-in reporting: Get valuable insights into your sales strategies, and increase conversion rates.
Access marketing tools: There are many options to create coupons and social discount codes.
Affiliates – Sign up, manage and reward affiliates.
Product Promotion: You have the option to embed buy now buttons on your website or blog.
Lists – Payhip gives customers access to tools to set up mailing lists so they can stay informed.
Get instant product delivery: Send buyers quick links
Membership tools Allow memberships for products
Sell digital and physical products: Also eBooks and software
What is Payhip?
Payhip integrates with your existing website. You can sell your work through an existing storefront, even though there is no website builder. Payhip integrates with your existing website and gives you a responsive, appealing checkout that you can use for your customers no matter where they are coming from.
Payhip allows you to accept sales anywhere. You can sell directly from your website, blog or social media and increase conversion rates. Customers can make purchases in seconds and the checkout is extremely well-tuned for increasing conversion rates.
Payhip handles all the technical stuff so that you can concentrate on creating products and connecting with customers. The service allows you to upload any type of file and it will be delivered immediately to customers after payment.
Customers can securely complete a purchase within seconds. They have access to many payment options, including Visa, Mastercard and American Express, as well as Discover, PayPal, Visa Mastercard, Mastercard and Mastercard. Your Stripe or PayPal account will also be paid.
What Can You Offer?
Payhip is the best tool to sell digital products. You can actually sell more than you think. Payhip customers prefer digital products. There are many products you can sell, including eBooks, videos, software, courses, music templates and more. You can also sell multiple products simultaneously.
You can also sell memberships using Payhip. This is an excellent option for creating premium publications or running courses. Payhip makes it easy to turn your website into a membership site with multiple membership options. You can create your own membership options, with different pricing and payment intervals. Also, you can offer free trials.
You can sell physical products by exploring clothes, books and electronics with Payhip. You can track product inventory, product weight and variables such as sizes and colors.
Pricing
It's important that you consider more than just the price when considering store building solutions for your business. There are many ways to determine if a service is right, including looking at the features. You will need to set a budget.
Payhip is especially attractive because you can sign-up for free and have unlimited access to all features, unlimited products and unlimited revenue opportunities. Payhip allows you to sell unlimited products, unlike other environments that limit your product sales.
Your transaction fee, which will average around 5%, is the only problem with the free plan. You should also remember that the transaction fee is just the beginning of the costs associated with running your store. There will be payment fees from your chosen processor.
Other plan options include:
The Plus plan
The Plus plan is $29 per month and has a lower transaction fee of 2%. This makes it more attractive for people selling multiple products. This plan offers the same features as the free plan and allows you to add unlimited products.
The Pro Plan
If you sell large quantities of products, the Pro plan is your best option. There will be a $99 monthly fee. However, there is no transaction fee. You also have unlimited revenue and unlimited products, just as with other payment plans.
Payhip's best feature is the ability to access any money you have made immediately after you complete a transaction. If you work in non-profits, there are some great discounts that can help you save money. If you choose to switch plans, you can do so at any time.
It's easy to use
Payhip is a popular choice for many customers due to its simplicity. Payhip is a great choice if you are selling digital products for first time.
It's quick and easy to sign up. You can choose from PayPal or Stripe as your payment method. After you have signed up, you can upload the products that you wish to sell. You will be guided through the process of adding and describing your digital products. You can also add the price that you wish to sell at as well as categories and images.
Everything feels intuitive and well-designed. If you are a beginner you don't need to search for help. You can simply dive in.
Payhip.com is a great option for your online store. Customers can buy their digital items quickly and get them delivered to their homes as soon as possible. Everything can be done in just a few clicks. Transactions can be done on desktop or mobile devices.
Payhip allows you to personalize the payment area. This is something that's not available on every e-commerce platform and Amazon marketplace. This is useful if you want to redirect customers from social media pages or your store on another platform such as WordPress. Conversions are made easier by the seamless customization options.
Payhip allows you to accept credit and coupon cards anywhere in the world. Your website can accept any currency and provide a variety of payment options, including Stripe and PayPal. You don't have to worry about privacy policies or complicated data.
From a payment standpoint, you can ask users to create a Payhip account. This will allow them to subscribe to a service that supports recurring payments for all of their membership packages. If you are selling eBooks or courses, privacy can be offered for products.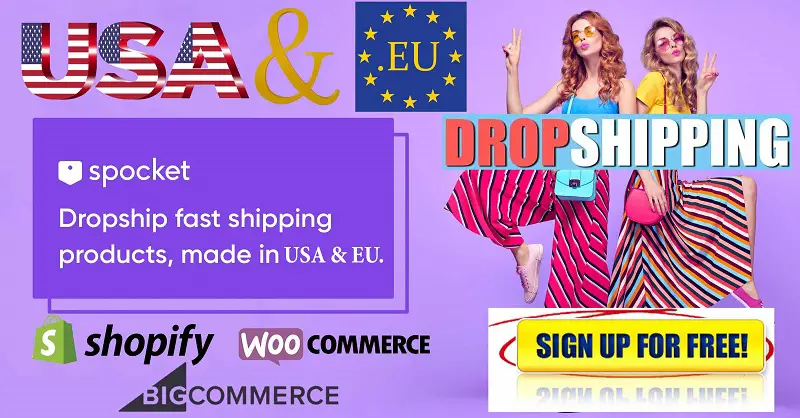 File Management and Analytics
Once you have added the products to your Payhip account and established important details such as your pricing structure in the product page, it's time to handle files. This is not like selling ebooks online, where you need to ship the product separately, or selling physical products on gumroad. Payhip makes it simple to ship items immediately to your customers.
It's easy to use and intuitive. You can also connect products to one another. It's easy to swap and remove files, so they aren't available for download. With an intuitive backend, you can edit file details and descriptions. You can also get insight to improve your business' performance.
Payhip's analytics environment is one its most powerful features. It is very useful to be able fully assess the behavior and origins of visitors. It is possible to pinpoint referral sources and track where traffic is coming from. You can then view all data by year, month, day.
It is easy and quick to keep track of important information. The service also helps protect you from illegal distribution and copyright infringement, when you upload your content to the internet.
A stamp can be added to all digital products that you cross-sell to customers. It will include a customer email address and a watermark. This is to make sure they don't wish to distribute the files around the world. Other products can be protected by systems that limit how many downloads an individual can make. An expiry service is in place to ensure that your customer cannot download the same product repeatedly.
Payhip can be used to manage your entire software licensing environment. Support staff can generate and store the relevant software keys for you. You can then use the user-friendly software to grant access to your key to someone who purchases your solution.
Design and Marketing
Payhip can help you build a brand for selling digital products. Payhip allows you to upload a cover photo for your products and create a simple environment for customers whenever they wish to purchase a new product.
The Support team at Payhip is available to assist you with any plugin or integration that you require, such as links to Mailchimp to send email marketing and sellfy to dropship. Both customers and business owners will find the environment easy to use. It's also unlikely that customers will think you're a fraudster.
Payhip can also be used to market your products and help you generate more sales. It's important to note that Payhip is not designed for advanced marketers. You can integrate social media channels to reach your customers on a deeper level.
Affiliate programs are another great bonus. Payhip makes it easy to sign up for an affiliate program. Customers can earn money by referring friends. Affiliate programs can help you bring more people to the shopping cart. You can manage most aspects of your affiliate campaign from your marketing dashboard if you decide to create your own.
One thing to remember about Payhip's sales and marketing is the many options you have to sell online. Payhip allows you to connect your social media channels to market purposes. You can also set up a checkout page on your social media platforms.
You can also set up a complete funnel that guides your customers through a series of steps with a product checkout page at the end. You can also offer discounts to people who share your posts or engage with you business.
Final Thoughts
It can be difficult to sell products online if you don't know which platform is best. It's easy for people to become overwhelmed by the number of options available from Selz to Shopify to WooCommerce. Payhip is a good option if you have digital products you wish to sell and want to keep costs down. It's easy to attract your audience's attention with coupon codes and a social media buy button.
Although Payhip does have some limitations in terms of marketing and sales features there are enough to get small business owners on the right track to success. We recommend that you change your pricing package as your business grows to one that charges a lower transaction fee or none. Although it may seem appealing at first, you could end up spending almost 10% on transaction fees or other payment processing costs.
Before you sign up for your Payhip package, make sure to look at all options. Also, remember that there are many other products with similar solutions available for subscribers.